Seafood is one of my favorite ways to incorporate protein into my diet, and though it can be intimidating when you are starting, seafood is one of the easiest things to cook. In this collection of 38+ Stunning Seafood Recipes, I will walk you through how to make restaurant-quality seafood at home for a fraction of the price of eating out.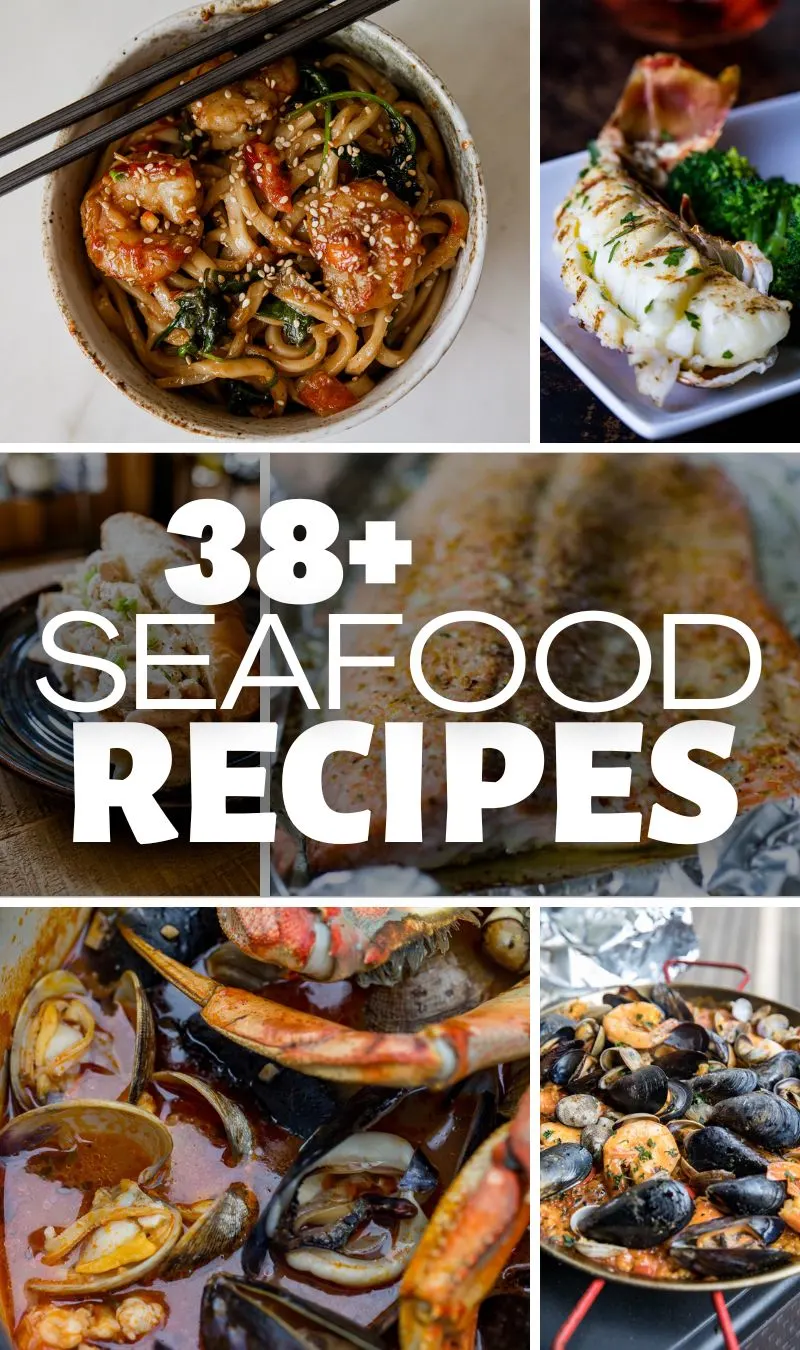 Amazing Seafood Recipes
Looking to elevate your seafood game? You're in for a treat! In this mouthwatering compilation, we've gathered over 38 delectable seafood recipes that will satisfy all of your seafood cravings. From succulent Grilled Salmon and buttery Lobster Rolls to crispy Breaded Shrimp and indulgent Crab Rolls, this collection has something for every seafood enthusiast. Whether you're planning a special dinner or want to explore new flavors, these recipes will guide you through all of it.
In this diverse lineup, recipes span various cooking techniques, flavors, and seafood choices. We'll walk you through step-by-step instructions, ensuring that even beginners can whip up restaurant-quality dishes right in their own kitchens. So, grab your apron and get ready to dive into the world of seafood.
Whether you're a seafood connoisseur or brand new, these recipes are designed to inspire and satisfy. So, without further ado, let's dive in!