Pasta recipes are a great way to get dinner on the table in a flash, and I don't know about your family, but my kids always dig into a bowl of pasta with little complaint.
This Easy, Delicious Pasta Recipe roundup will give you lots of great options for awesome dinners that your whole family will love.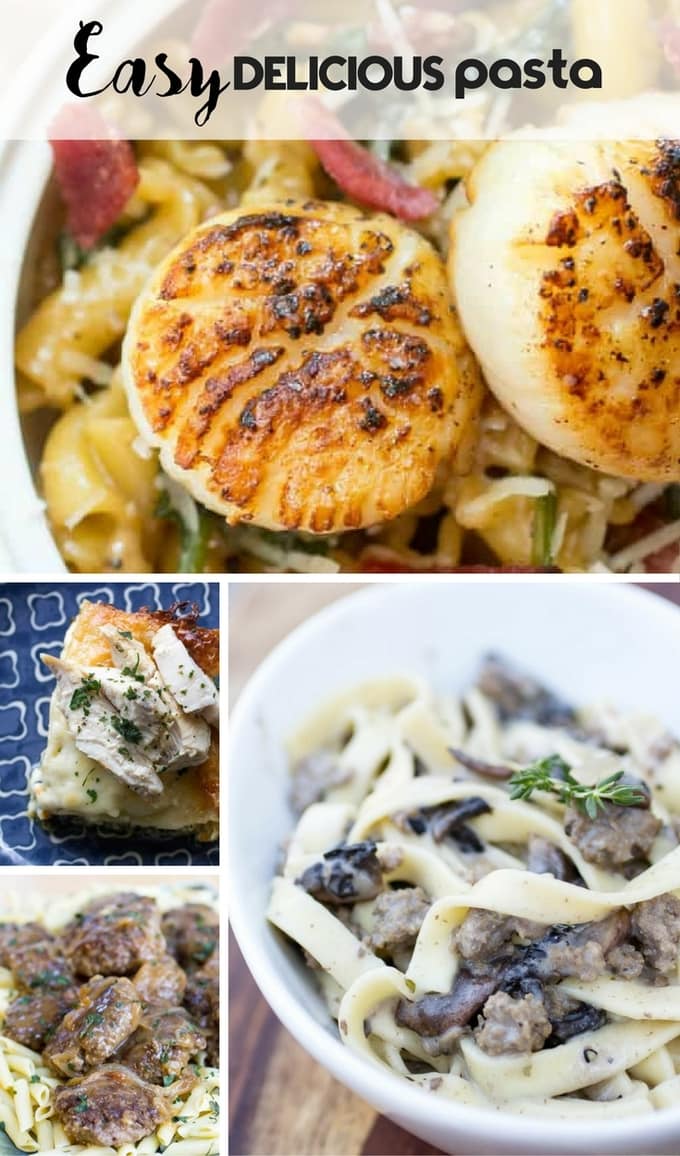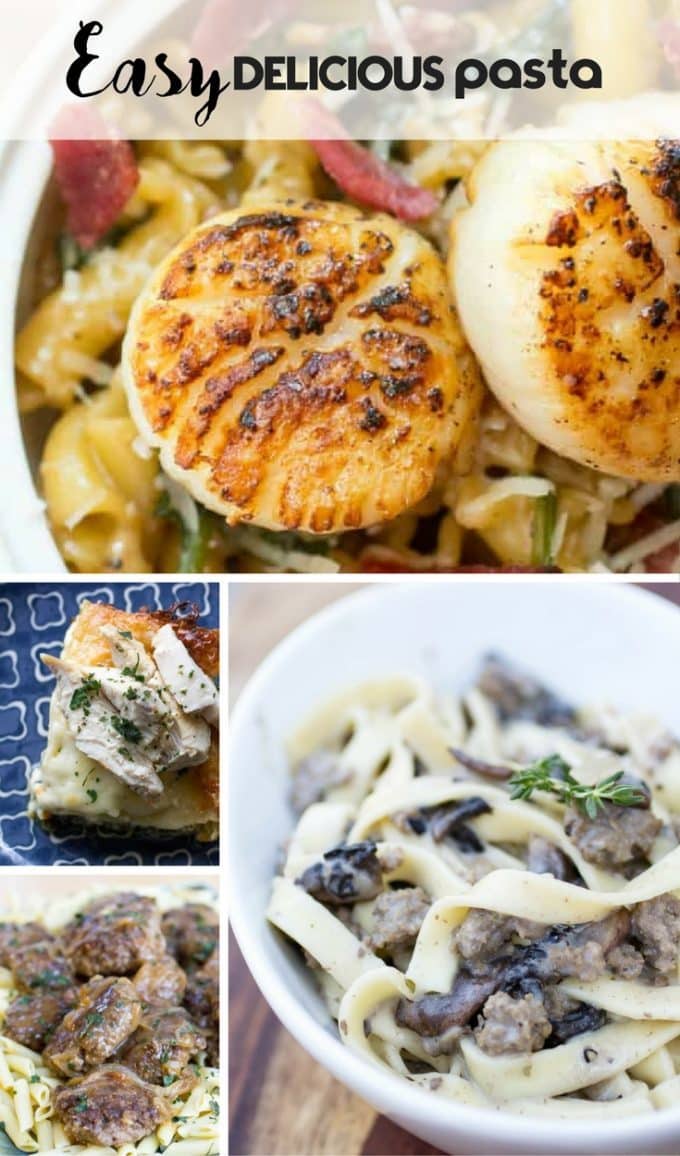 Keep reading for some of my most popular recipes featuring pasta, which is definitely a food group in itself in my house.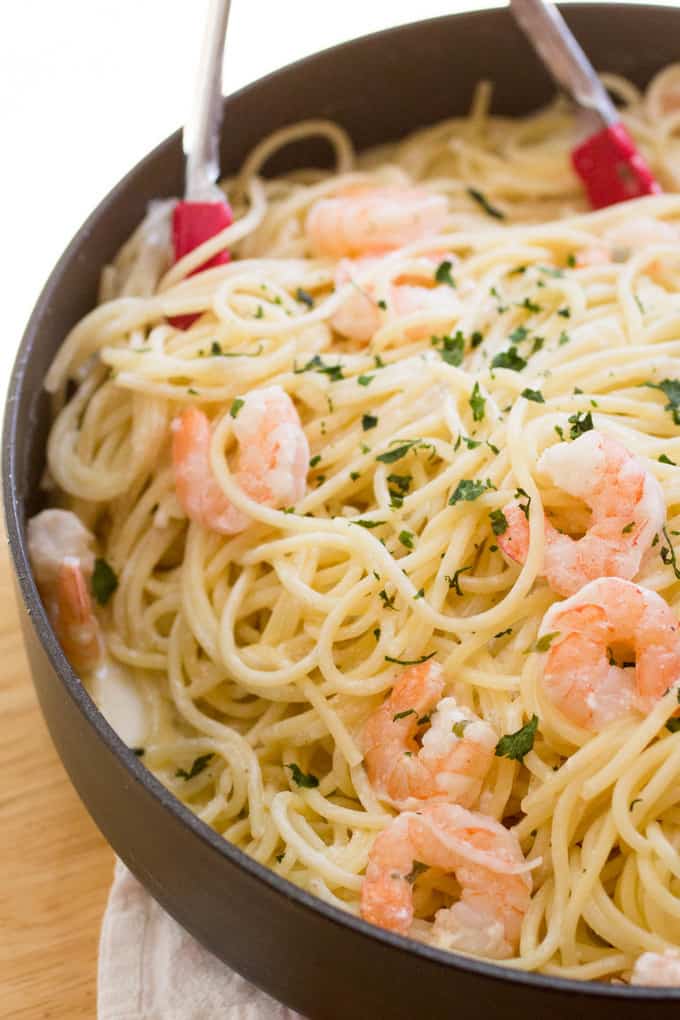 Easy Shrimp Scampi Pasta – Amazingly easy shrimp scampi pasta comes together in 30 minutes, and is one of my favorite pasta dishes! Perfect for those nights when I don't feel like a heavy alfredo. Make sure and get a dry white wine for this, as the sweet ones don't work as well in my opinion.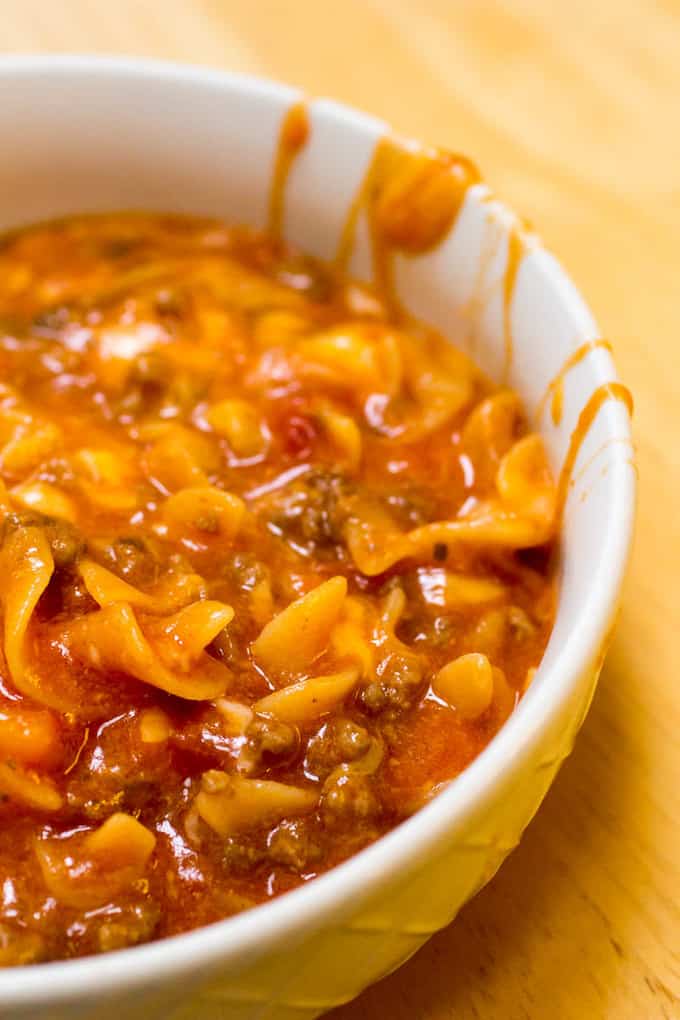 Skillet Beef and Mushroom One Pot Pizza Pasta – Easy Skillet Beef and Mushroom One Pot Pizza Pasta is a great weeknight meal that your family is going to love.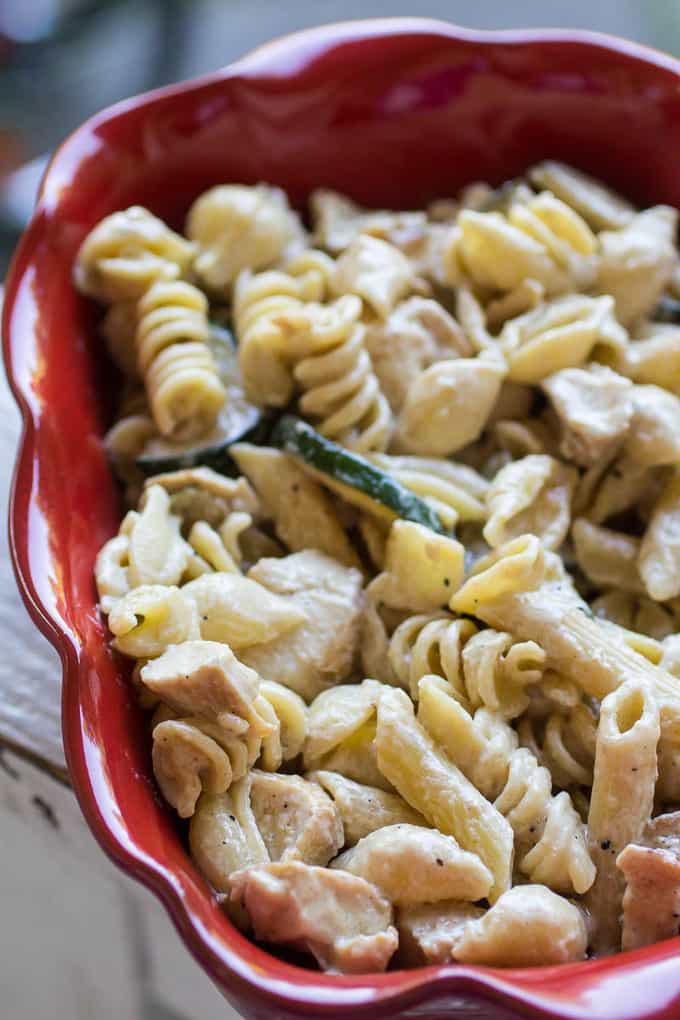 Chicken and Zucchini Pasta Bake – The basil cream sauce is made from scratch with ingredients that you probably have on hand right now.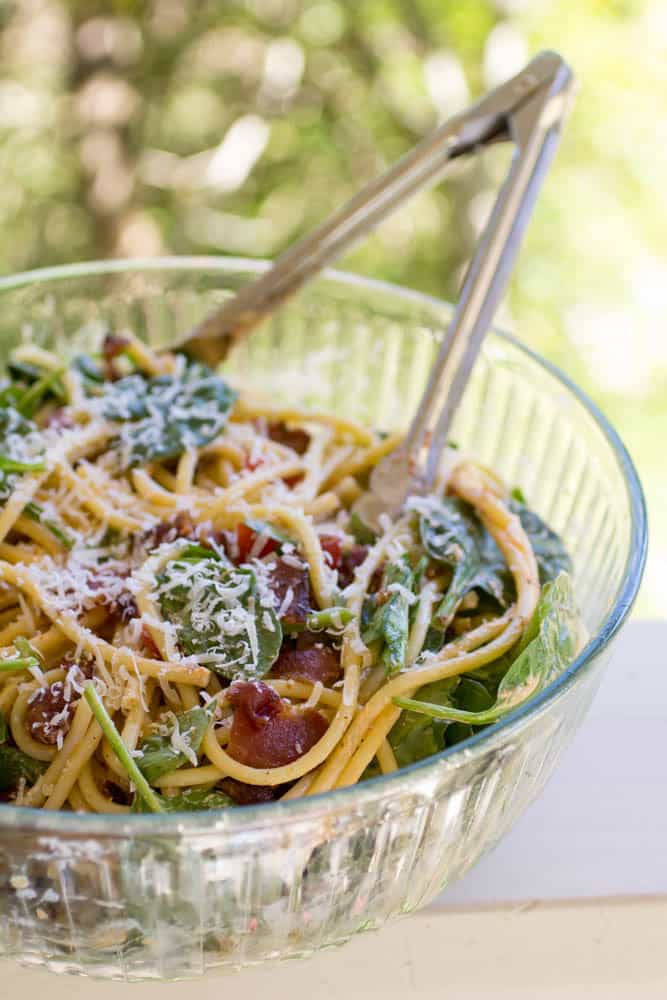 BLT Bucatini Pasta Salad – BLT Bucatini pasta salad is a nice change in your summer pasta salad rotation! Filled with bacon, lettuce (or spinach, in this case), tomato, and a quick and easy sundried tomato sauce, its full of flavor and feeds a crowd!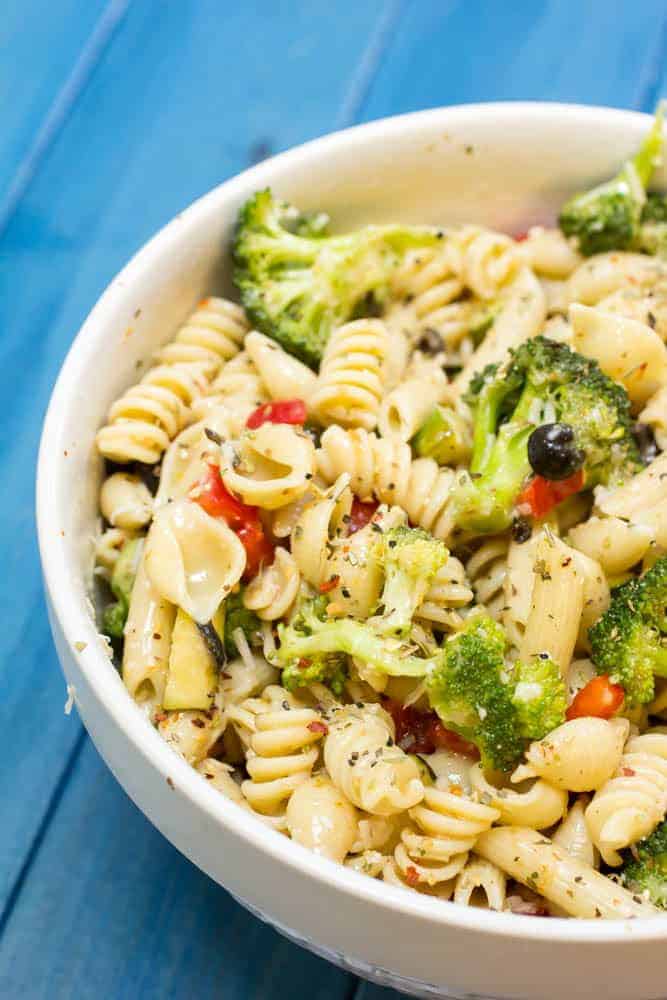 Zesty Italian Pasta Salad – Are you looking for something amazing to bring to a barbecue, neighborhood gathering, or potluck? Look no further! This Zesty Italian Pasta Salad is easy to throw together, and is always one of the first things to disappear when it appears at parties.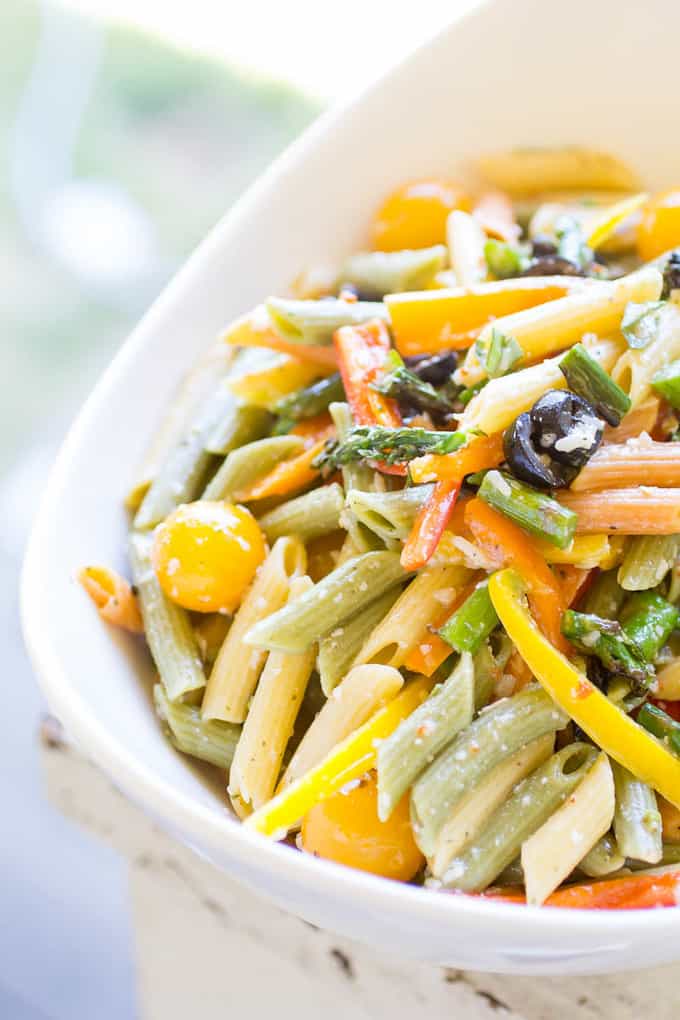 Grilled Vegetable Pasta Salad – Grilled vegetable pasta salad is packed with veggies, had loads of fresh basil and parmesan cheese, and is topped with a tangy Northern Italian dressing. Customize it with your favorite summer vegetables, or add some rotisserie chicken to make this into a meal.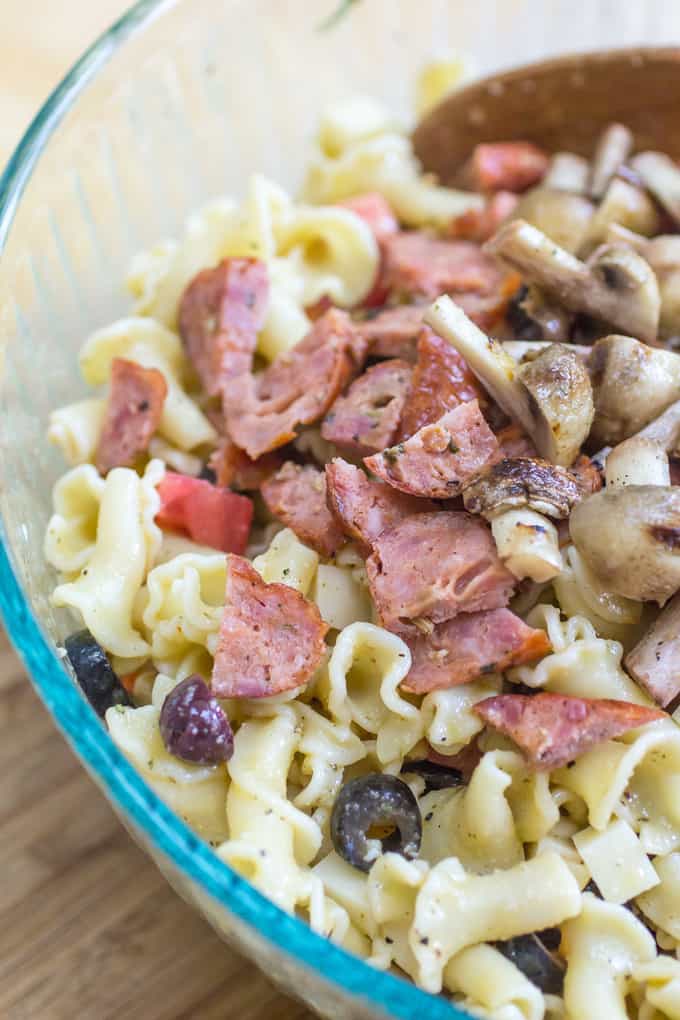 Italian Sausage Pasta Salad with Marinated Mushrooms and Olives – When you need something a little different for your next barbecue or potluck, look no further than this Italian Sausage Pasta Salad. The marinated mushrooms and olives really take this to another level!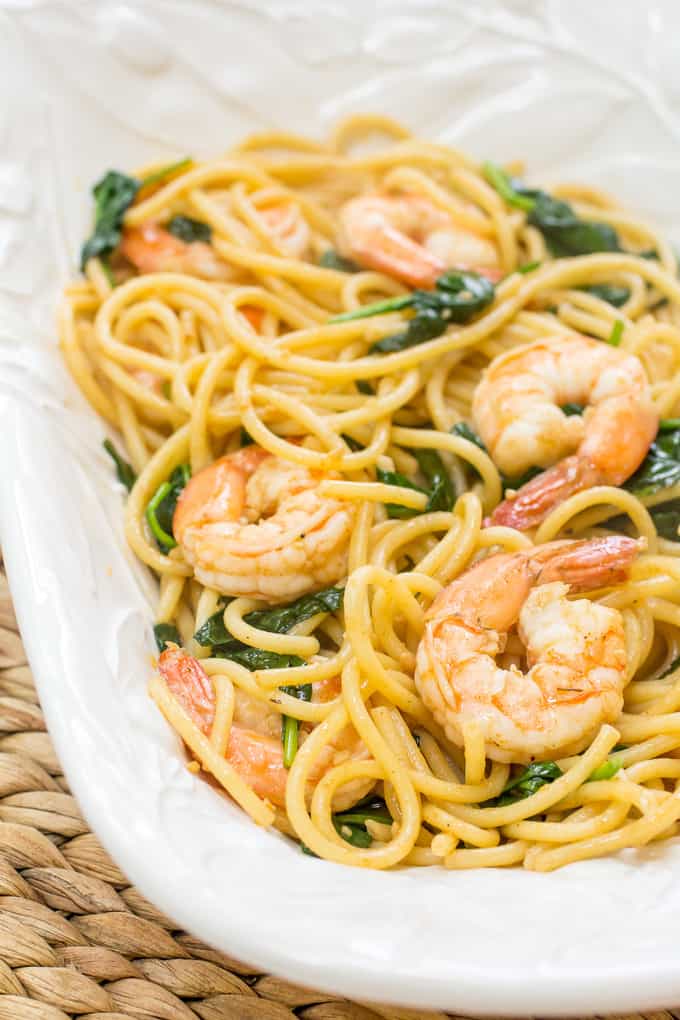 Blackened Shrimp Pasta – Do you need a dinner that you can make in 20 minutes? I do. I got this Blackened Shrimp Pasta done in 20 minutes from start to finish, and I am so excited about how this dish turned out!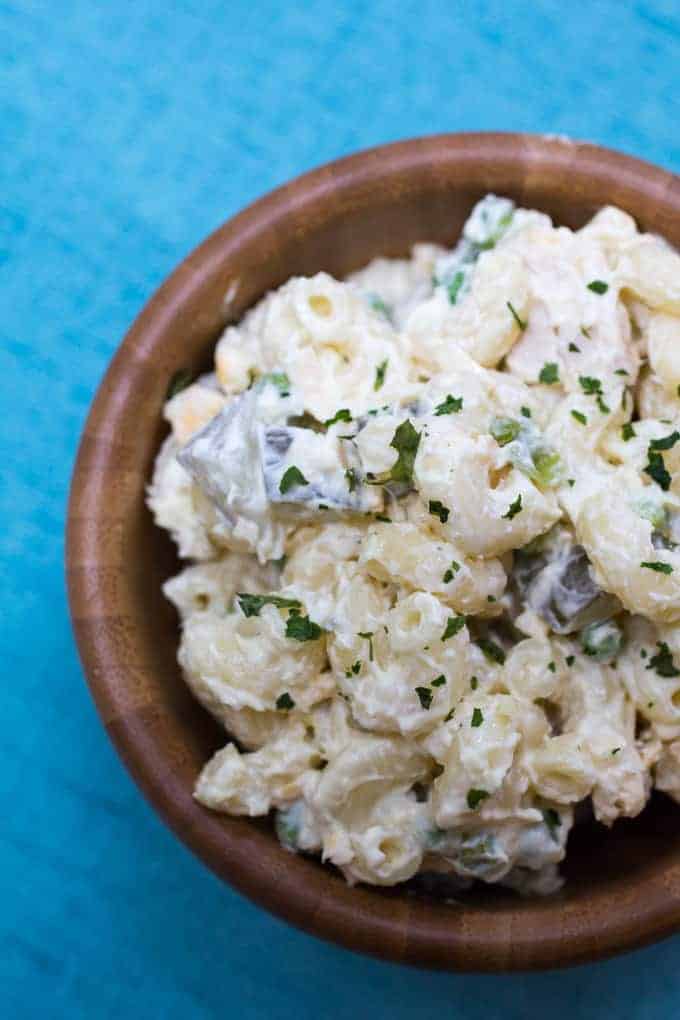 Dilly Tuna Pasta Salad – Dilly Tuna Pasta Salad is one of my very favorite sides to serve at summer barbecues.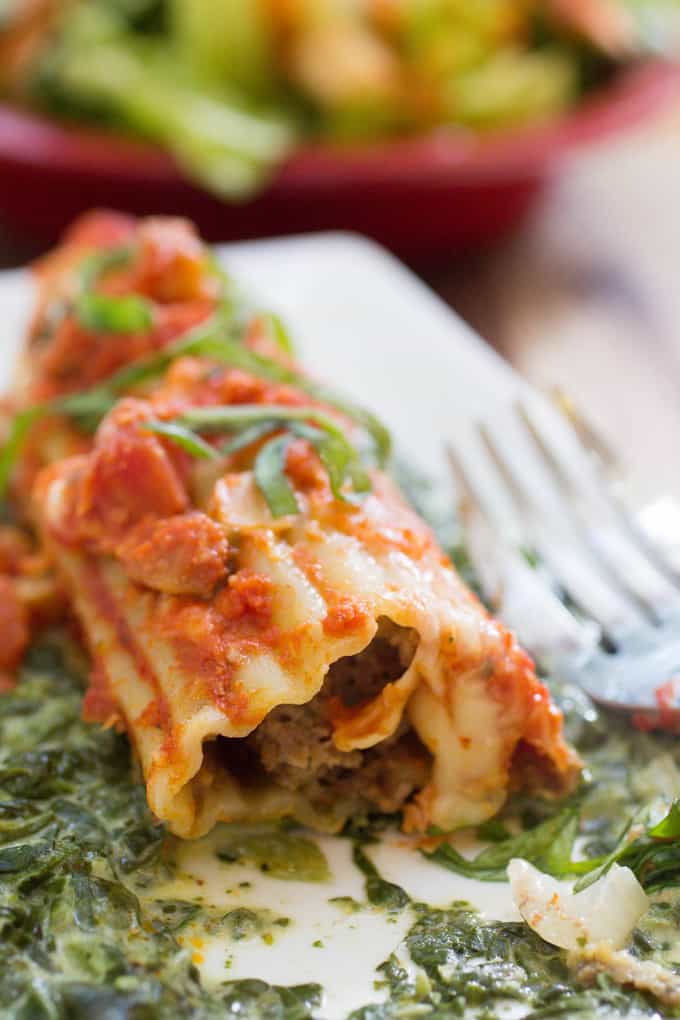 Meatball Stuffed Manicotti – This meatball stuffed manicotti doesn't even require a pot of boiling water. ALL of the cooking takes place in the oven, where it belongs.