What's better on a rainy day than some ooey-gooey mac and cheese? How about super simple, cheese and flavor-packed, one-pot mac and cheese! My Homemade Creamy Mac and Cheese will satisfy all of your comfort food cravings without using any heavy cream and it won't ruin your kitchen in the process!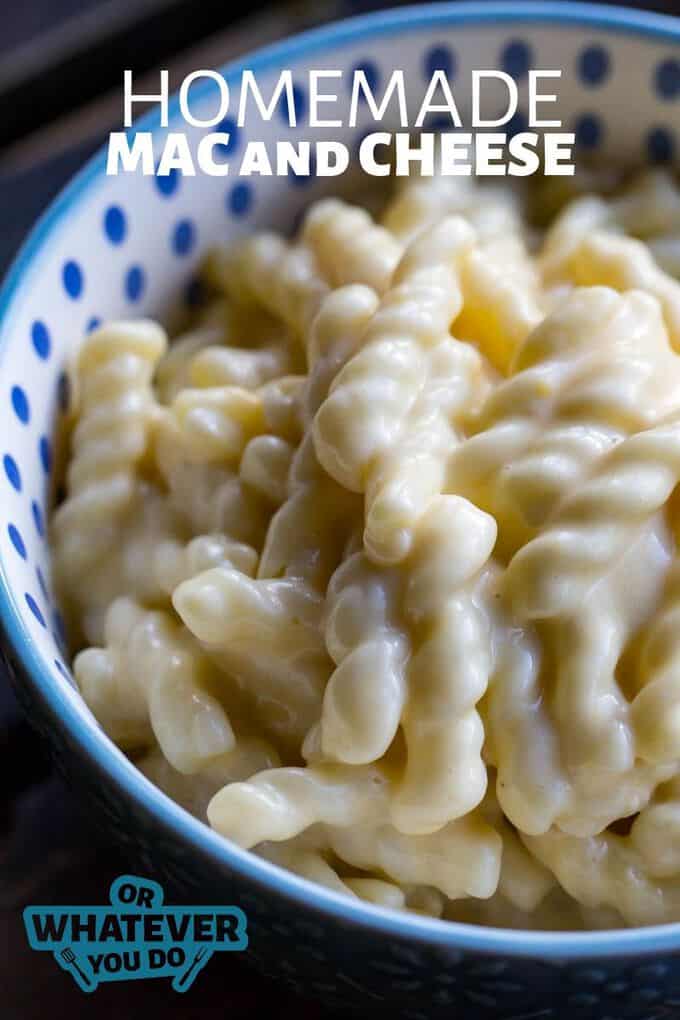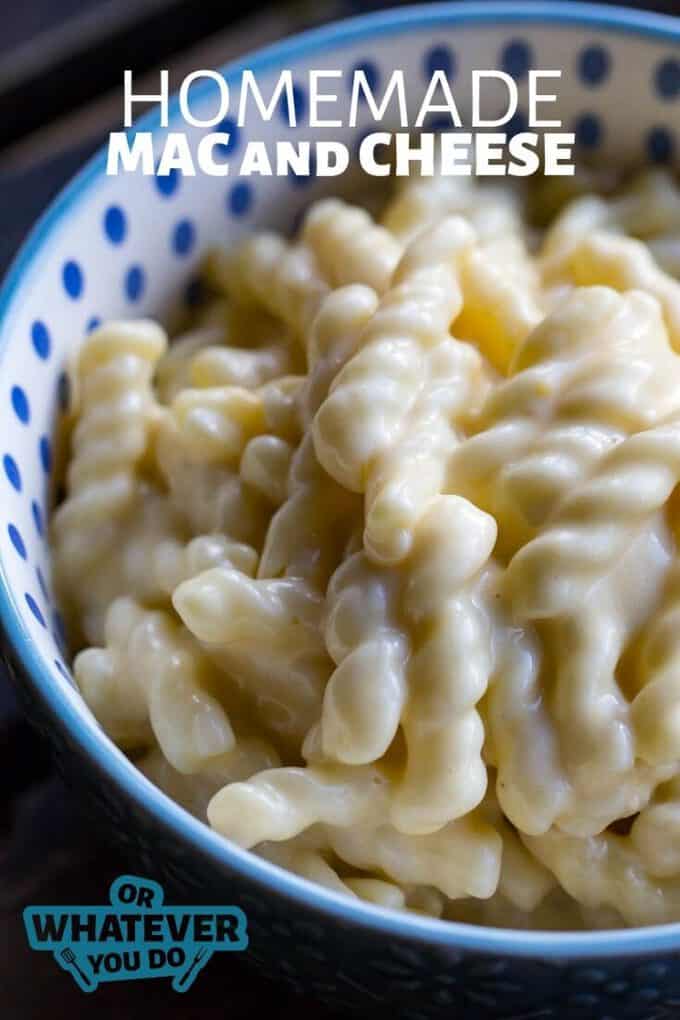 Homemade Mac and Cheese
Nothing's easier or more delicious to make than some mac and cheese, but why use the boxed stuff when it's just as easy to make it homemade? Homemade anything is a thousand times better, plus you know what you're eating!
I love this recipe; not only is it a one-pot recipe, but you can add and customize it in any way you want! Different noodles, different cheeses – the opportunities are endless!
This recipe is great to have all by itself, but having some good sides with it makes it that much better! Try making some simple roasted veggies, or better yet my Broccoli Salad to get your greens in! Try having some of my Tomato Soup with your mac and cheese for a nostalgic grilled cheese-tomato soup feel!
When you fall head over heels for this recipe, you'll want to check out my One-Pot Creamy Noodles afterward!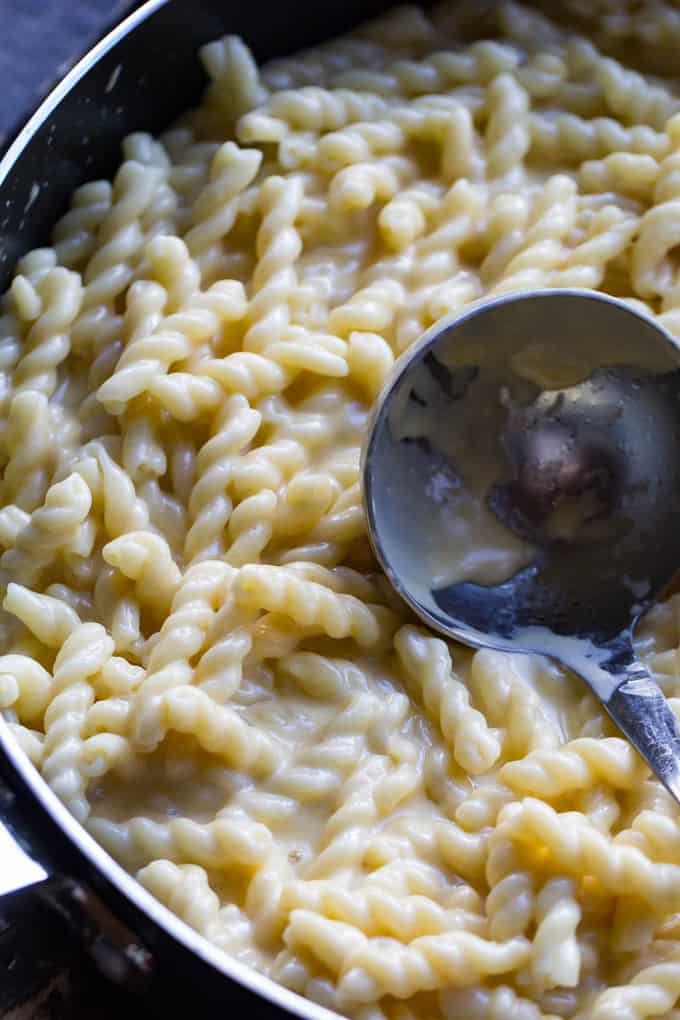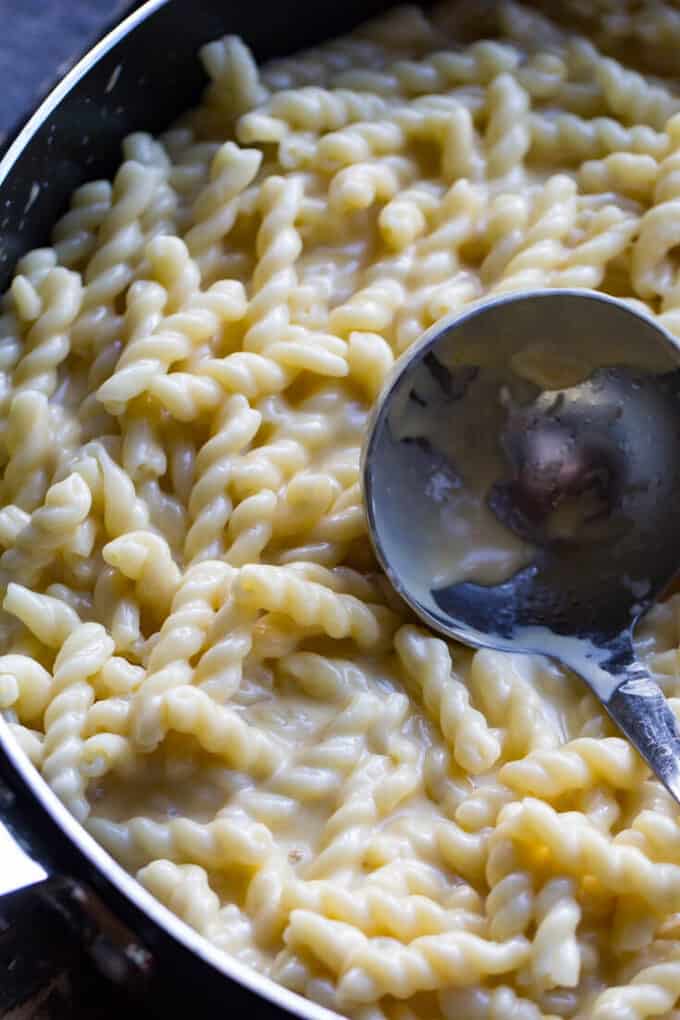 Tips for choosing a great noodle
Ah, yes, the classic noodle debate. Stick to the traditional macaroni noodle, or try something new? What should you look for if you're using a different kind of noodle? Fear not, I've got some pointers for you:
Curves and divots are your best friend.

– When you're looking at the pasta aisle, look for kinds of pasta that have a lot of grooves for the cheese sauce to stick to! The more texture, the better!

Shorter noodles for bigger bites!

– You don't want to grab a noodle that barely fits into your mouth, like giant shells, or is long and stringy, like fettuccine. Stick to shorter noodles so you can get as much gooey-goodness as possible!

When it's cooking time, DON'T forget the salt!

– Salting your pasta water before cooking it is one of the most crucial parts when it comes to ANY pasta dish, including this one! Underseasoned pasta means a bland dish – no one wants that! Make your pasta water taste salty like the sea!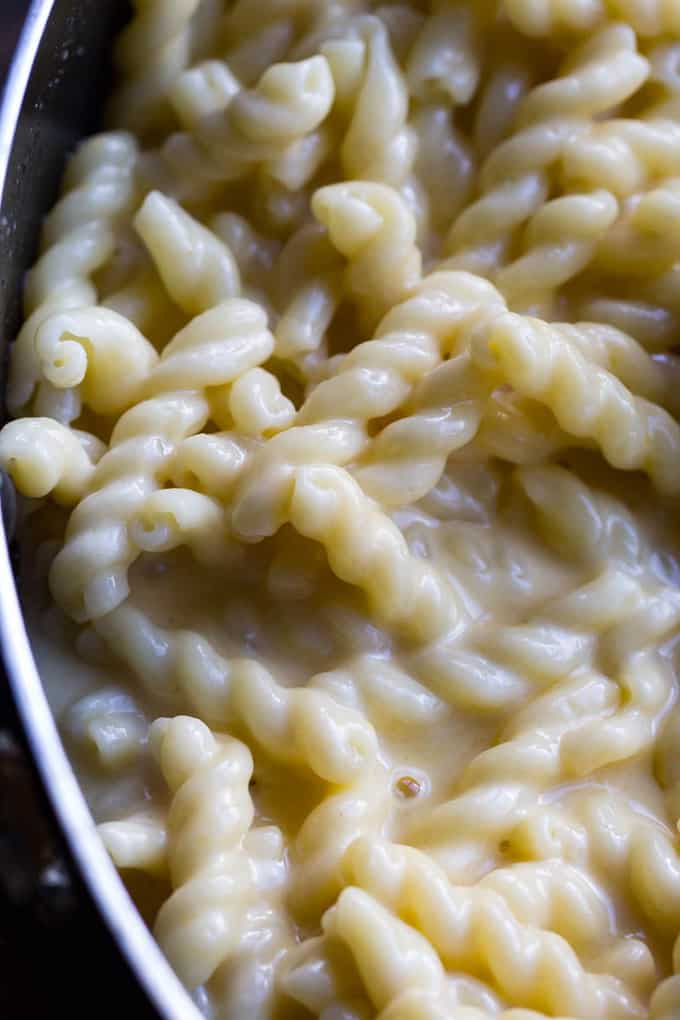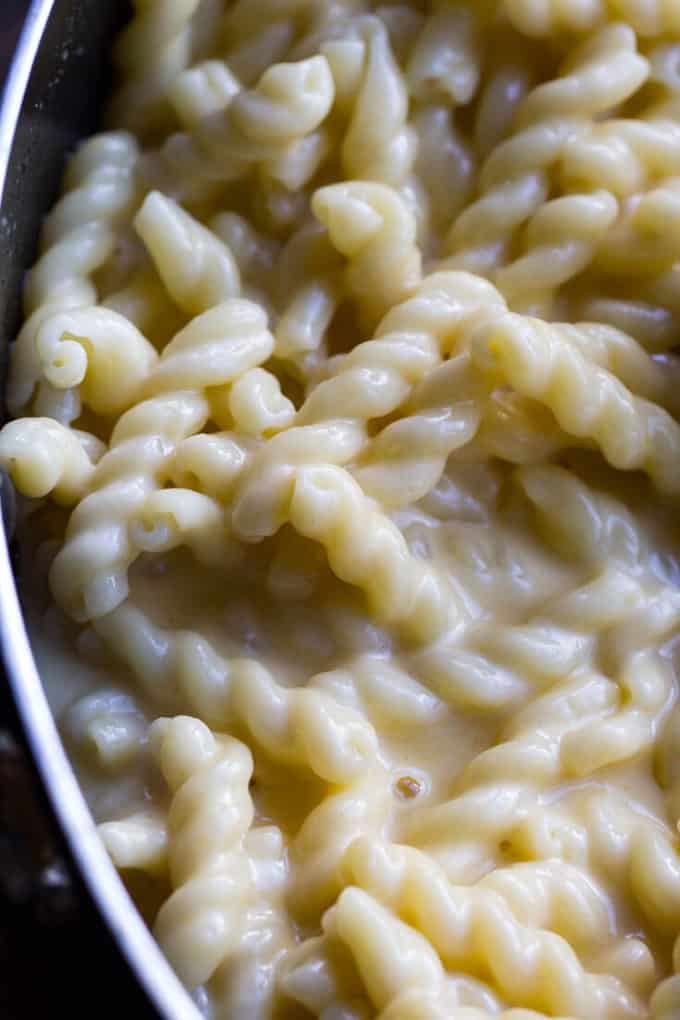 What Kind Of Noodles Should I Use?
Now that we've got some pasta knowledge, here are some of my favorite types of pasta to use for mac and cheese!
Elbow macaroni.

– This is the classic when it comes to mac and cheese and there's a reason for it! The shape and hollowness of the shells let all of the cheese sauce get trapped and makes for a burst of cheesy flavor every time you take a bite!

Shells.

– This is the modern classic for mac and cheese! Just like the macaroni, it makes for a huge pop of cheesy goodness because of its circular shape.

Cavatappi.

– This is like the longer, more "ridgy" version of classic macaroni. You know what that means? More places for the sauce to grip to and more CHEESE DELICIOUSNESS.

Rotini.

– This is the pasta I think of when I think about hotdish. It has all of these amazing crevices for the sauce to get into and is pretty easy to keep aldente!

Campanelle.

– This pasta is like an odd fusion between rotini and shells, but I'm not complaining! Bring the best of both worlds to make a noodle PERFECT for all of the cheese it's standing up to.

Orecchiette.

– This is a pasta like no other. It's mostly flat aside from a divot it has in the middle that's made for all of your saucy dreams!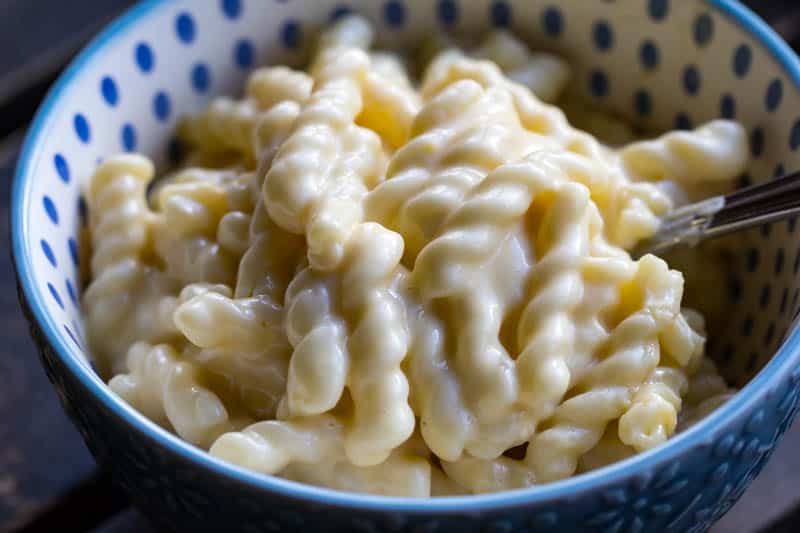 What Type Of Cheese Can I Use?
Cheese can be an intimidating thing to work with, especially when you don't know a ton about it! Here are some tips when picking out what kind of cheese you want in your mac!
Try keeping it classic!

– There's nothing wrong with sticking to classic orange cheddar for your cheese! It's everyone's favorite for a reason, so don't be afraid to use it! Try mixing sharp cheddar into some mild cheddar to get a real flavor punch!

Buy and shred.

– Don't get the prepackaged cheeses. As tempting as it may be as a time saver, your mac and cheese will suffer because of it! Buy it in a block and shred it yourself! It may be more work, but the satisfaction you get from doing it adds to the flavor if you ask me!

Expensive cheese doesn't equal amazing mac and cheese.

– The saying "Less is more" holds true with this recipe. You could spend $40 on fancy foreign cheese, but just because it may taste great as is, doesn't mean it'll translate well into your mac and cheese.

Taste as you go!

– Make sure you're tasting your cheese sauce as you add to it! Adjust it for salt it may be missing or add more of the good stuff if it needs more cheesy flavor!
Some good cheeses to try in your mac and cheese would be:
Cheddar
Gouda
Havarti
Goat cheese
Pepper Jack
Colby Jack
Parmesan
Havarti

What Can I Serve This With?
As much as I love to eat mac and cheese as a meal, it makes a great side dish to tons of great meal options!
Try my Traeger Grilled Beef Short Rib Lollipop, Traeger Roast Beef Bowl, or Traeger Cheeseburger Meatloaf for a delicious summer dinner!
Not a beef fan? No worries, try my Traeger Smoked Pork Chops, Shortcut Smoked Pulled Pork, Traeger Pulled Pork, or Traeger Grilled Pork Ribs!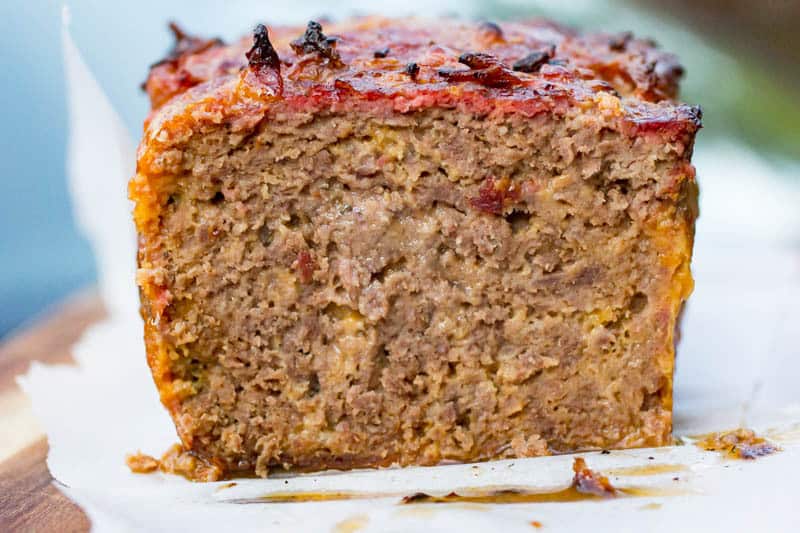 Can I Bake My Mac and Cheese?
Of course! If you want to get a crunchy cheese texture or throw some bread crumbs on top, baking it is the answer!
If you decide that you want to bake your mac and cheese, make sure you use a pot that's oven-safe from the beginning – this is a ONE-pot dish, after all. I'd recommend using something like a Dutch oven!
You also want to UNDERCOOK your mac and cheese if you're going to be baking it. If you cook your pasta to al dente, then it'll become an overcooked, mushy mess by the time the top is done!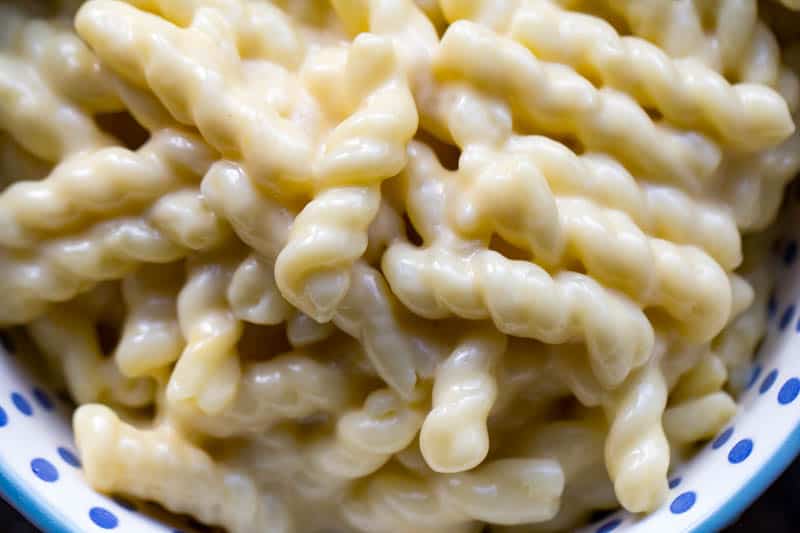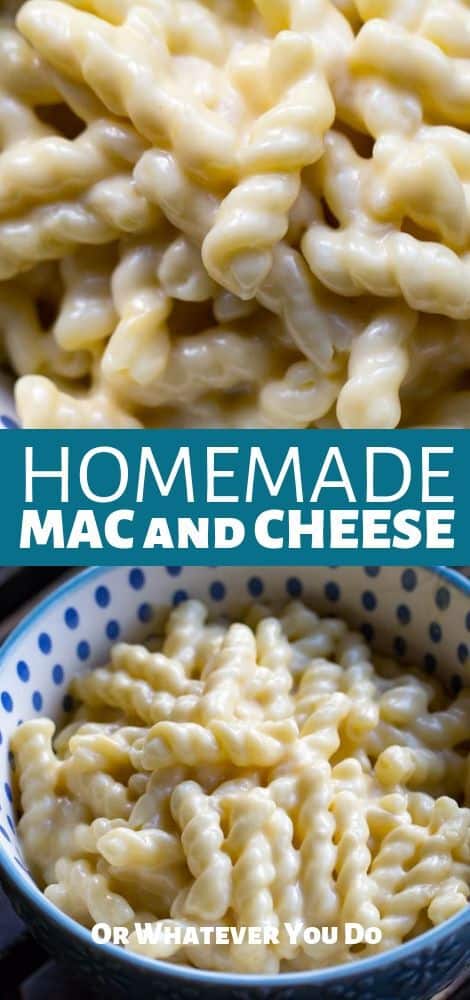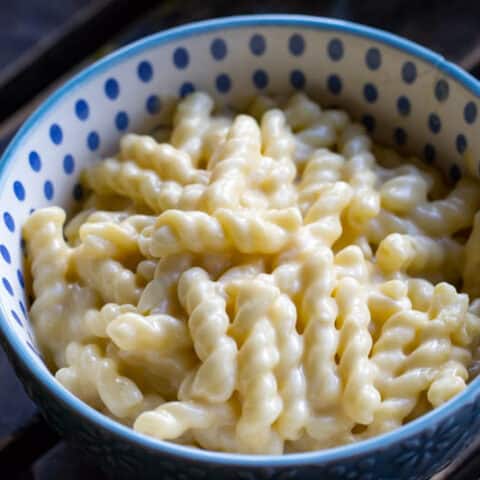 Homemade Mac and Cheese
Homemade mac and cheese is simple to make, is cooked in one pot, and is one of my family's favorites! Make it as a side or as the main meal, either way you're going to want to get this cooking.
Ingredients
1 pound penne or similar noodles
6 cups water
1/2 teaspoon salt
4 tablespoons salted butter
1/4 teaspoon mustard powder
1/2 - 1 cup whole milk or half and half
1 pinch cayenne (optional)
3 cups shredded cheese like cheddar or colby jack
Instructions
Place the noodles, water, salt, butter, and mustard powder in a medim to large pot. Bring to a simmer over medium heat, stirring frequently. Let simmer until the pasta is tender. Reduce the heat to low.
Stir in the milk, cayenne, and cheese. Stir until the cheese is melted and combined.
Serve hot!
Nutrition Information:
Yield:

12
Serving Size:

1
Amount Per Serving:
Calories:

298
Total Fat:

17g
Saturated Fat:

10g
Trans Fat:

1g
Unsaturated Fat:

5g
Cholesterol:

46mg
Sodium:

426mg
Carbohydrates:

25g
Fiber:

1g
Sugar:

2g
Protein:

11g
Nutrition data provided here is only an estimate. If you are tracking these things for medical purposes please consult an outside, trusted source. Thanks!