Mock Lasagna takes skinny lasagna-like noodles called mafalde
Sometimes, when I want the flavor of traditional lasagna but not all the work layering it all perfectly, I reach for my stash of mafalde noodles and get cooking.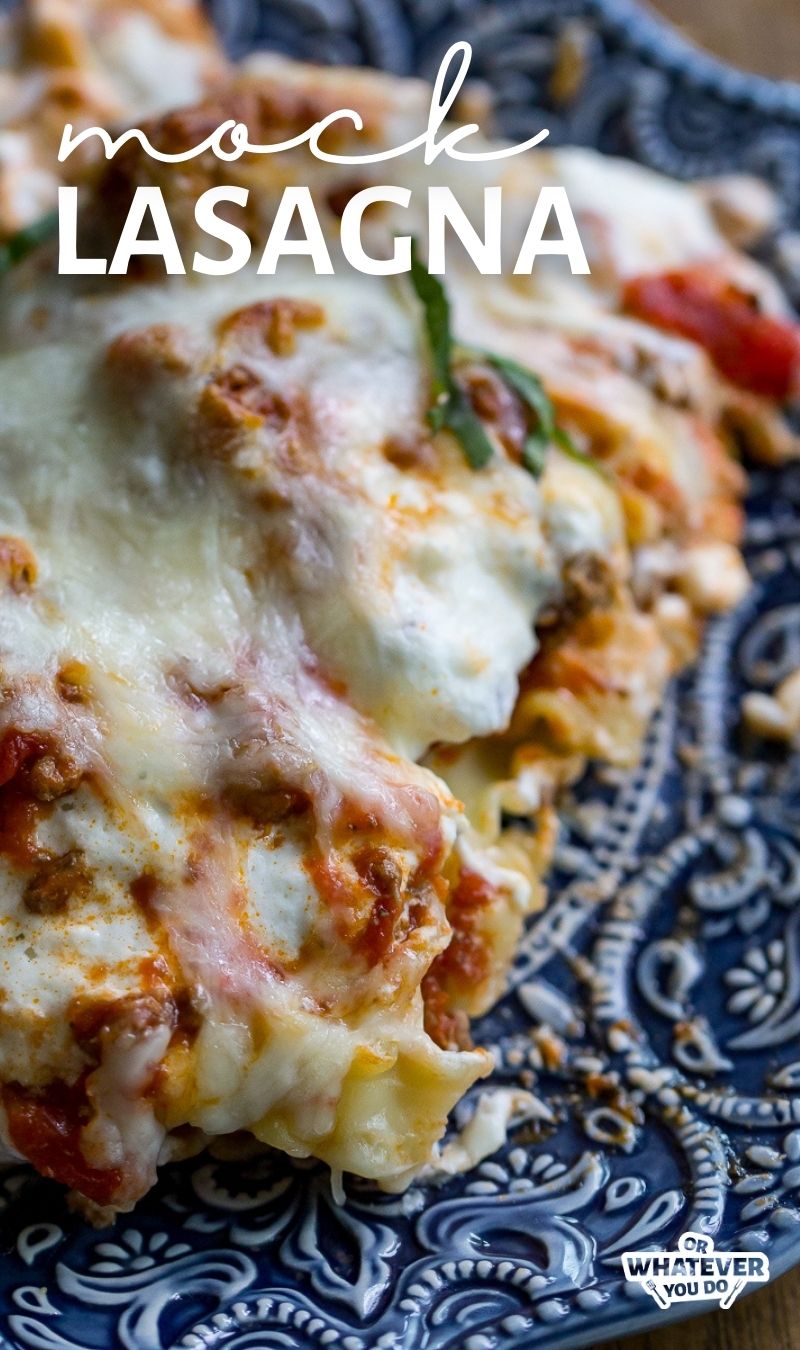 Mock Lasagna Casserole Recipe
Mock lasagna is delicious because it is just SO simple. It is as easy as spaghetti dinner, in fact, and just requires a quick trip into the oven to finish off and ZERO layering. All things I appreciate, especially on a weeknight.
This version basically takes my traditional lasagna recipe (though that one is made on a Traeger) and replaces the lasagna noodles with mafalde.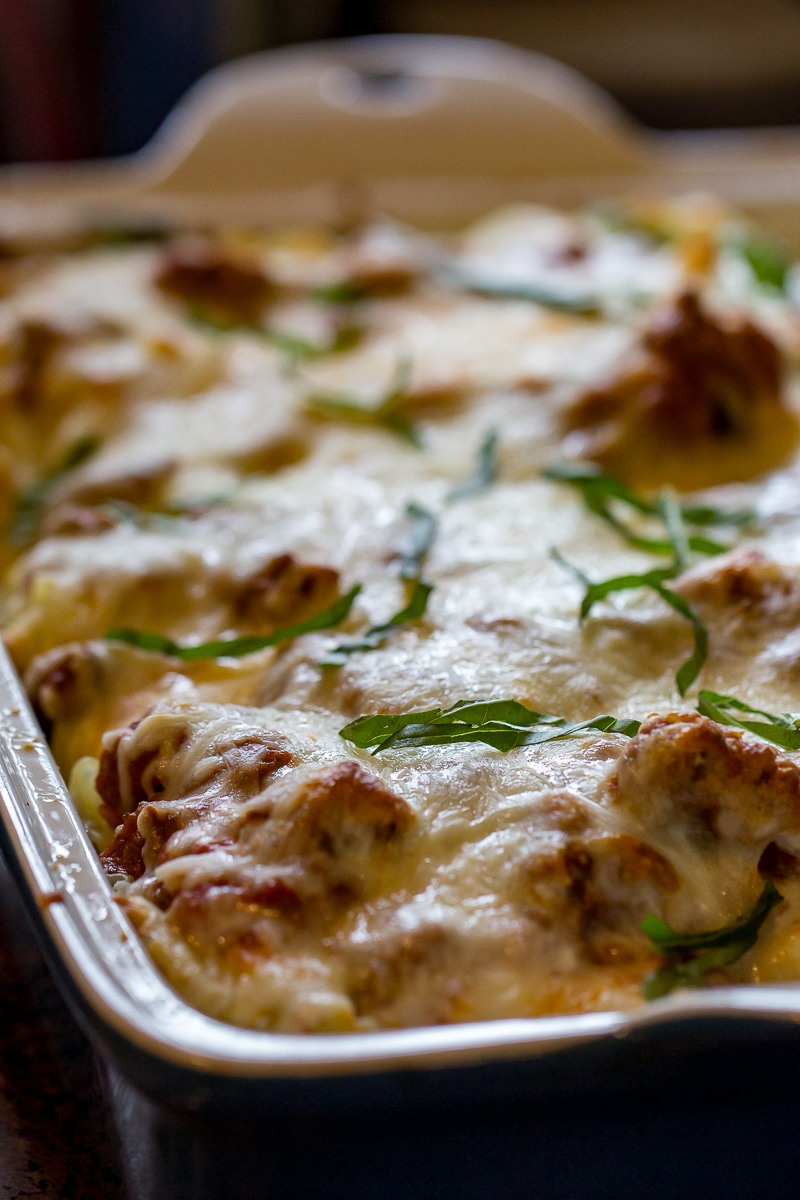 What's the difference between regular lasagna and mock lasagna?
Not a whole lot, really. The flavor is identical. But I'll detail the few main ones below.
There are no layers, so if you are looking for the perfect slice of lasagna, you won't get it here.
That's actually it. That's the only difference.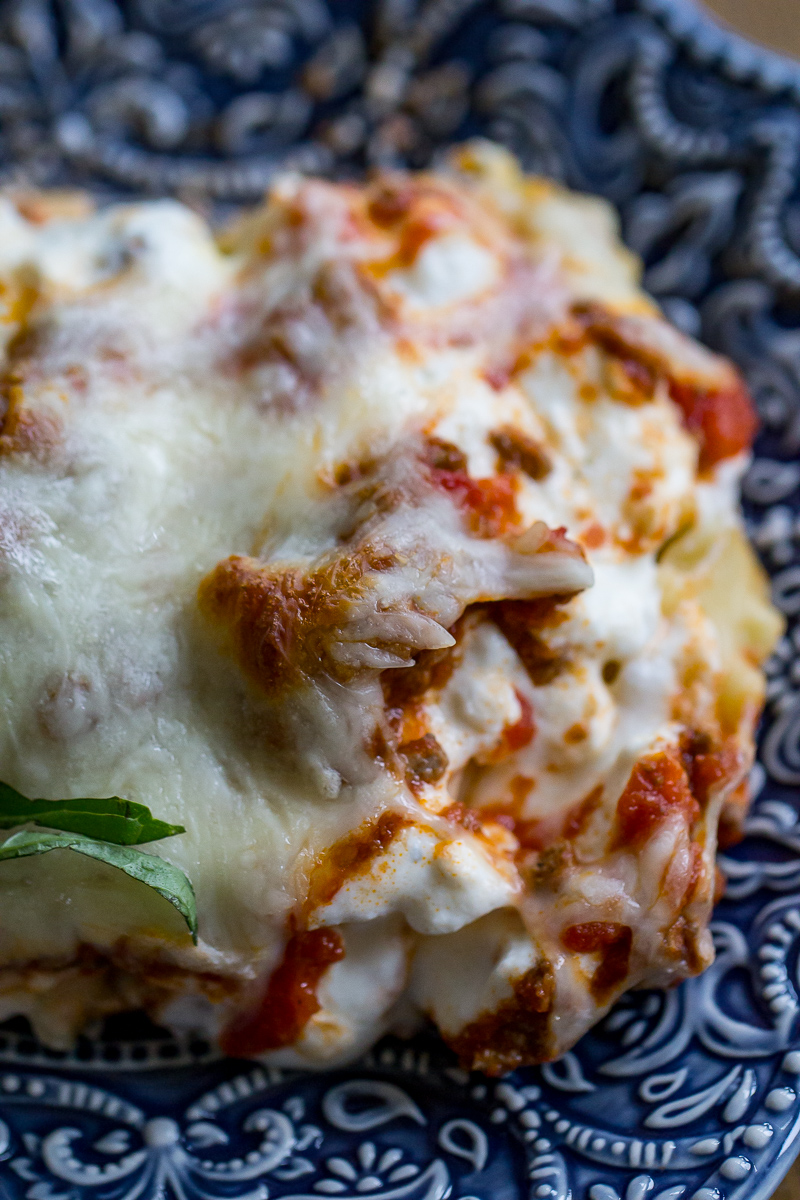 How to make mock lasagna?
It is so simple you are going to freak out. I usually make this with either my favorite jarred spaghetti sauce with some seasoned and browned ground beef thrown in the mix, or with my freezer stash of my Bison Bolognese. I routinely make it with ground beef and/or pork, and it is one of the great food loves of my life.
Once that part is decided, you just do the following:
Pre-heat the oven
Boil the pasta.
Heat the pasta sauce. Mix up the "white" ingredients.
Throw the pasta into a pan. Dollop the cheese mixture all over the pan. Dump over all the sauce. Top with shredded cheese.
Bake it. Eat it.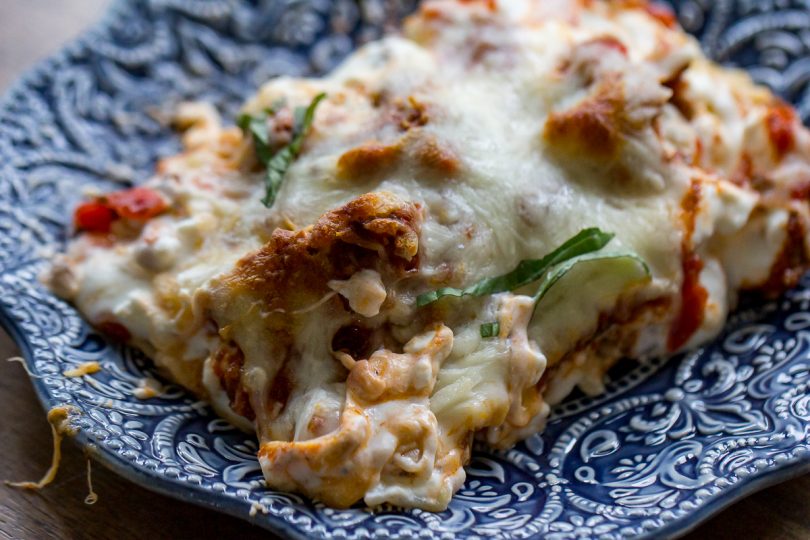 Can you use other types of noodles if you can't find mafalde?
You can use almost any noodle you want in this. Even broken up lasagna noodles, if that's what you have. I just like to find unique noodles and the mafalde noodle is so similar to lasagna, the kids were pretty amused.
Maybe not quite as amused as I was, but you take the wins where you can get them, right?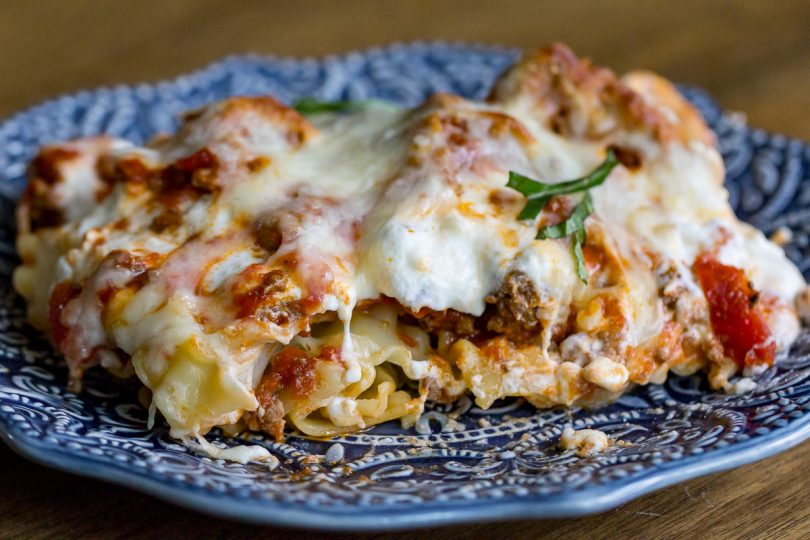 What can you serve with mock lasagna?
My go-to sides to serve with pasta are pretty much always the same and include garlic bread of some kind and salad. Here are some options for you below!
Some of them kind of defeat the purpose of making "mock" lasagna if you are trying for an easy dinner (like the homemade breadsticks, for instance) but you can also just do like I do 9 times out of 10 and make some toast and sprinkle some garlic salt and parmesan cheese on it and call it a day.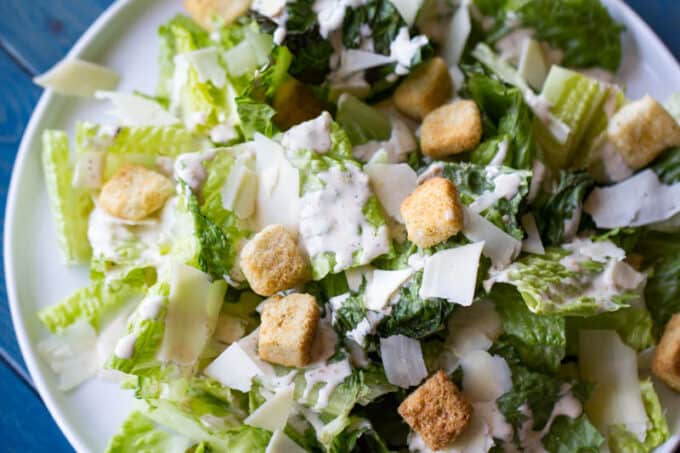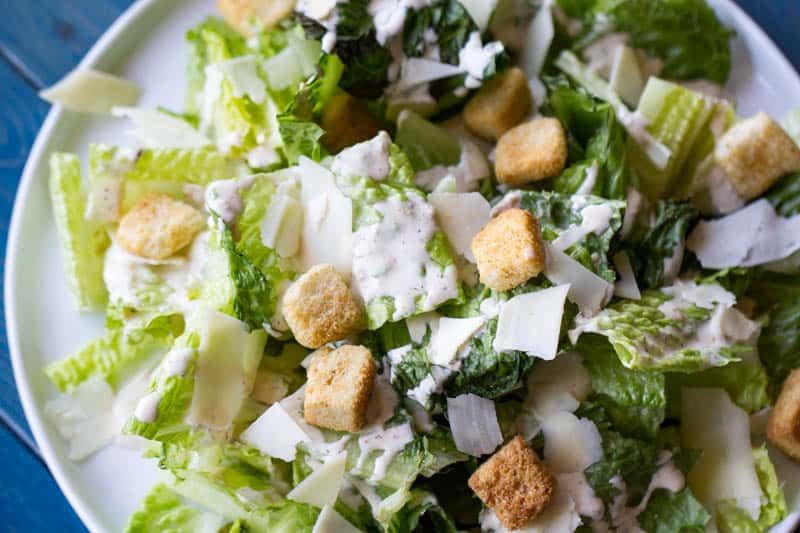 More great quick versions of some of your favorites dishes here!
I love taking complex recipes and making them approachable and do-able no matter what day of the week it is. So do these awesome bloggers, below! Check out some of these great ideas that simplify some classic dishes in really creative ways!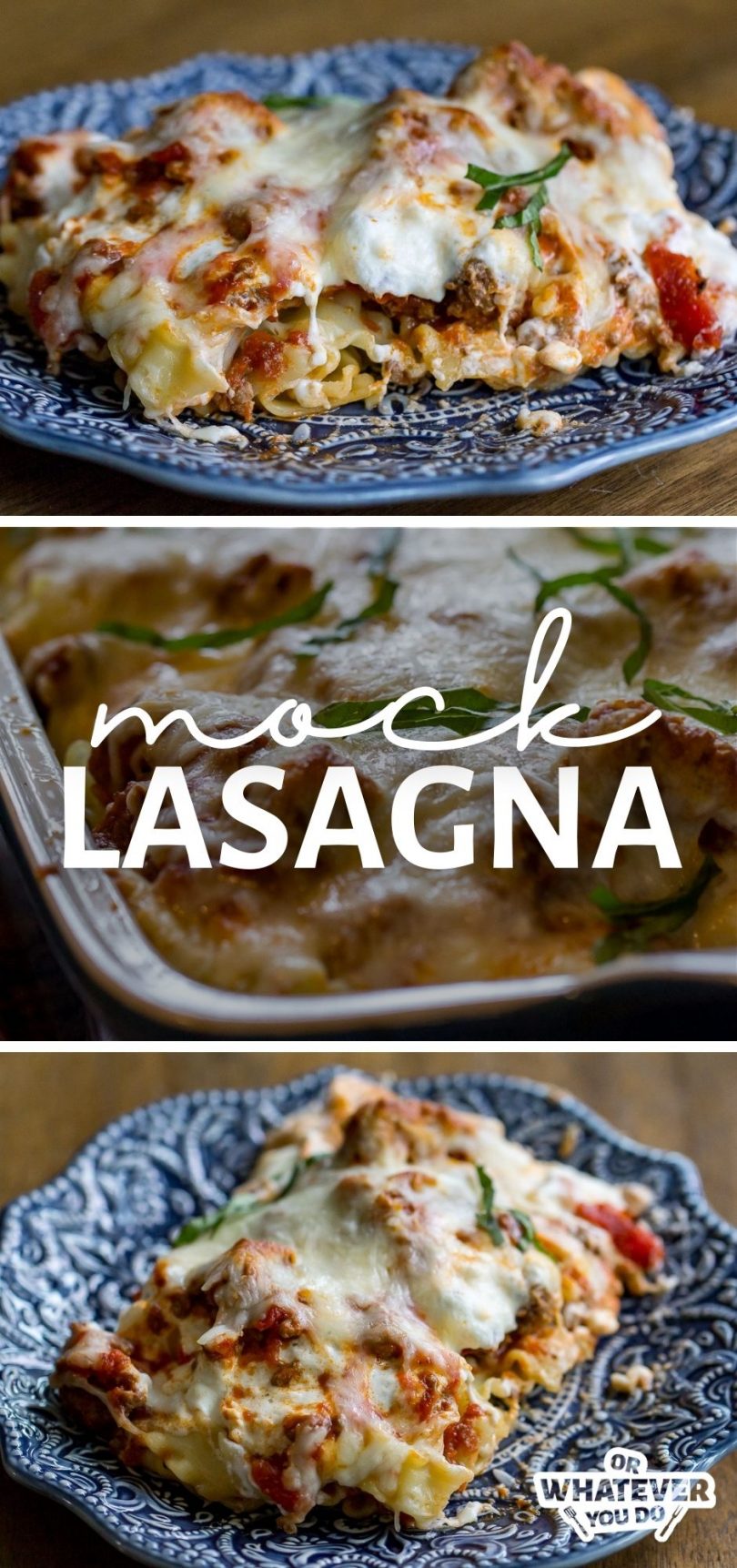 Yield: 12 servings
Mock Lasagna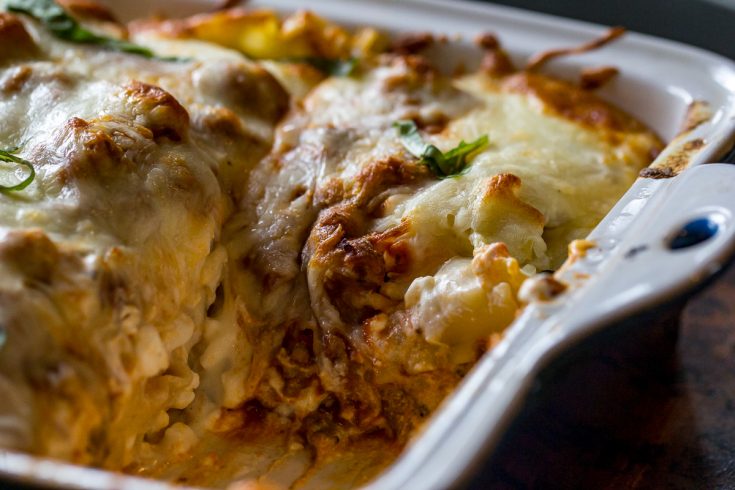 This easy mock lasagna casserole recipe requires NO layering and uses a mafalde noodle that is similar to lasagna, only cut into much thinner strips.
Ingredients
1 pound mafalde noodles
9 cups spaghetti sauce
8 cups shredded mozzarella cheese, divided
Cheese Mixture
15 ounces ricotta cheese
8 ounces cottage cheese (optional, but suggested)
4 ounces shredded parmesan cheese
1/2 teaspoon basil
2 teaspoons parsley
1/4 teaspoon garlic powder
1/4 teaspoon onion powder
1/2 teaspoon salt
Instructions
Preheat your oven or pellet grill to 325°.
Boil your noodles until they are JUST about al dente. You want to purposely undercook a bit so they don't go too far during baking. Drain well, but do not rinse. Place the noodles into a large 10x13 casserole dish.
Mix together the ingredients from the "cheese mixture" section along with half of the shredded mozzarella cheese. Spoon this mixture over the noodles and (using tongs) toss the noodles around a bit.
Place the sauce over the noodles and then top with the remaining 4 cups of mozzarella cheese.
Bake the casserole for 25 minutes, or until the cheese is melty and the casserole is heated through.

Alternate skillet directions
If you don't want to fire up the oven for this, you can assemble the whole casserole in a large pan and then cover it over low heat until everything is melty.
Recommended Products
As an Amazon Associate and member of other affiliate programs, I earn from qualifying purchases.
Nutrition Information:
Yield:
12
Serving Size:
1
Amount Per Serving:
Calories:

440
Total Fat:

21g
Saturated Fat:

11g
Trans Fat:

0g
Unsaturated Fat:

7g
Cholesterol:

62mg
Sodium:

1609mg
Carbohydrates:

34g
Fiber:

4g
Sugar:

12g
Protein:

28g
Nutrition data provided here is only an estimate.