The next time you need an easy and delicious side dish for your plate of tacos, enchiladas, tamales, burritos, or nachos, let it be this Easy Mexican Rice Recipe! Simple ingredients, easy prep, and this is an incredible recipe to make ahead of time for an easy side dish anytime.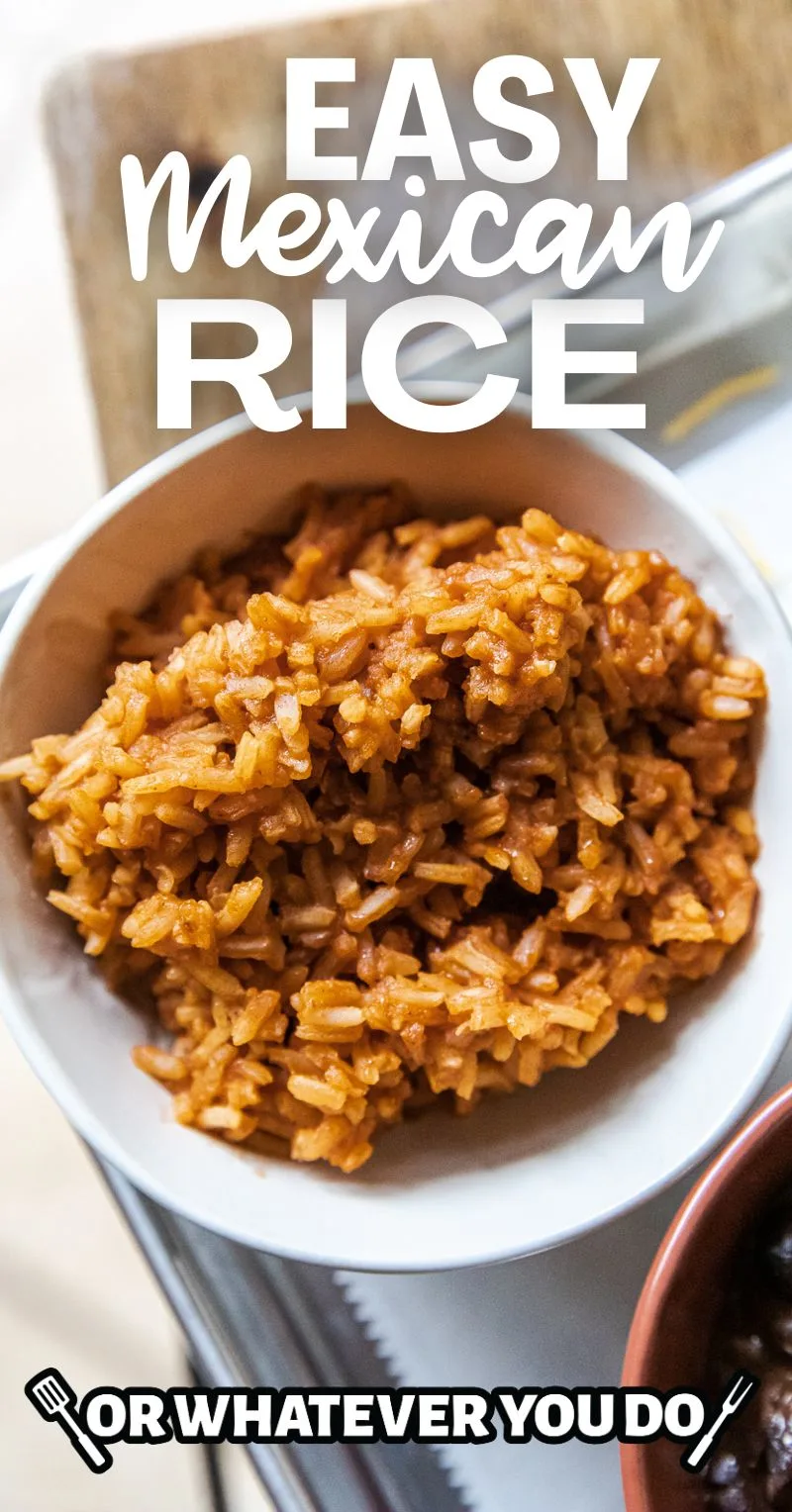 Easy Mexican Rice Recipe
A Quick and Flavorful Meal for Busy Families
If you're in search of a simple yet delicious dish that can be prepared at home and rival any restaurant's version, our easy Mexican Rice Recipe is just the ticket. This recipe is perfect for busy families who don't have a lot of time to spend in the kitchen but still want to enjoy an incredible meal.
Why Make Mexican Rice?
Mexican rice, also known as "red rice", is a staple in Mexican cuisine. Not only is it easy to prepare, but it's also incredibly versatile. It can be served with a variety of dishes, adding a delicious and filling side to your meals. Whether it's a chicken burrito bowl, steak fajitas, tortilla soup, shrimp tacos, chicken tacos, or chile verde, Mexican rice is the perfect complement. But its versatility doesn't just stop there. In Mexico, it's often served as a side dish to mole, refried beans, grilled chicken,
carne asada, and picadillo, showcasing just how integral it is to the Mexican food culture.
Customising Your Mexican Rice
One of the best things about cooking is the freedom to experiment. We encourage you to play around with almost all of the recipes on our site, and this one is no different. Feel free to experiment with your Mexican rice by adding or substituting ingredients according to your preference. For instance, if you don't have chopped onion, you can easily substitute it with one teaspoon of onion powder. Additionally, Mexican rice can be enhanced with a variety of vegetables such as peas, carrots, and corn, or even proteins like chicken or shrimp. Remember, cooking is all about making a dish that suits you!
Storing and Reheating Leftovers
One of the practical aspects of Mexican rice is how well it stores. If you have leftovers, simply put them in a covered container and store it in the fridge. The extra time allows the flavors to build and meld even further, making your reheated dish taste even better. It's also a great dish to make in large batches and freeze for future meals. When it's time to reheat, just ensure to do so thoroughly for the best flavor.
Our easy Mexican rice recipe is a lifesaver for busy families. It's quick to prepare, delicious, versatile, and a guaranteed crowd-pleaser.
Why you'll love this dish…
Done in under 30 minutes!
You control the spice level.
Perfect to make ahead of time!
Uses simple ingredients you probably have in your pantry already.
More South-of-the-Border Inspired Recipes here!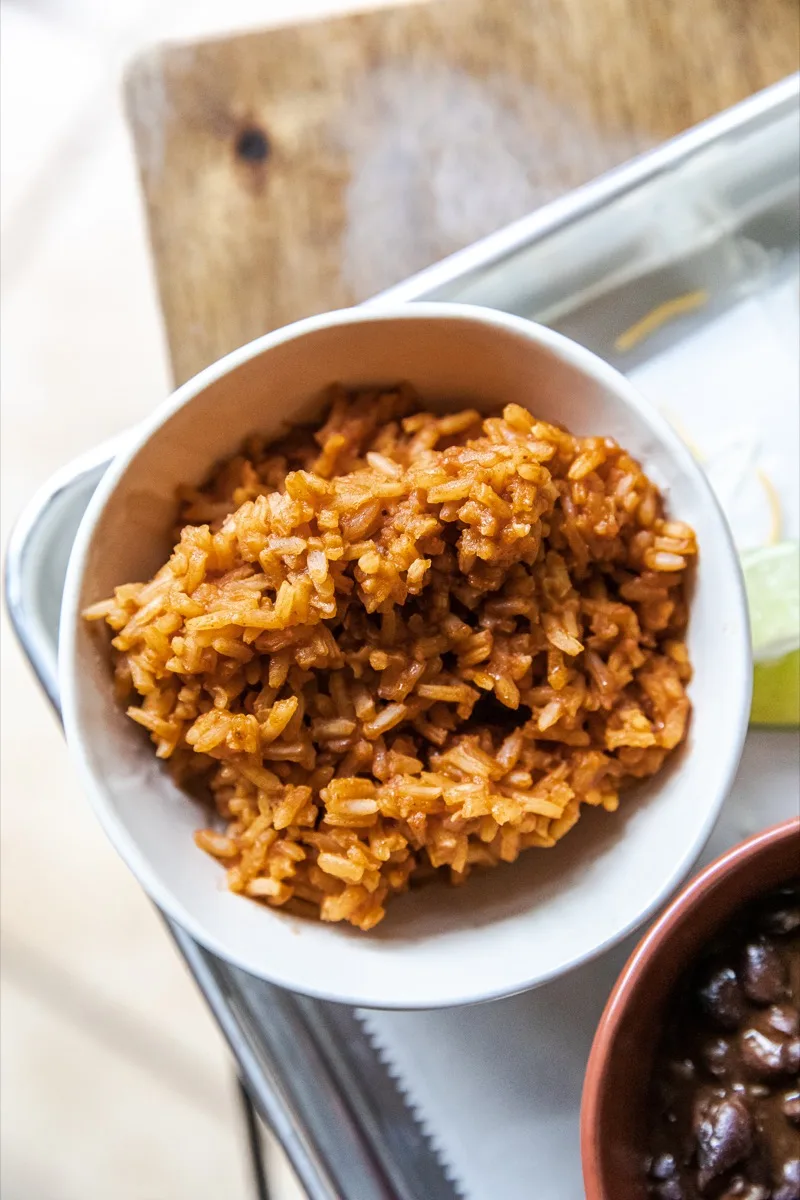 Easy Mexican Rice shopping list
Wondering if you have to hit the store? Here's the list of items you'll need to make this recipe. For specific amounts, please refer to the printable recipe card at the bottom of the post.
Avocado oil
Long grain white rice
Onion
Garlic
Tomato sauce
Cumin
Paprika
Onion powder
Cayenne
Salt
Get 75+ of my favorite Traeger Recipes here!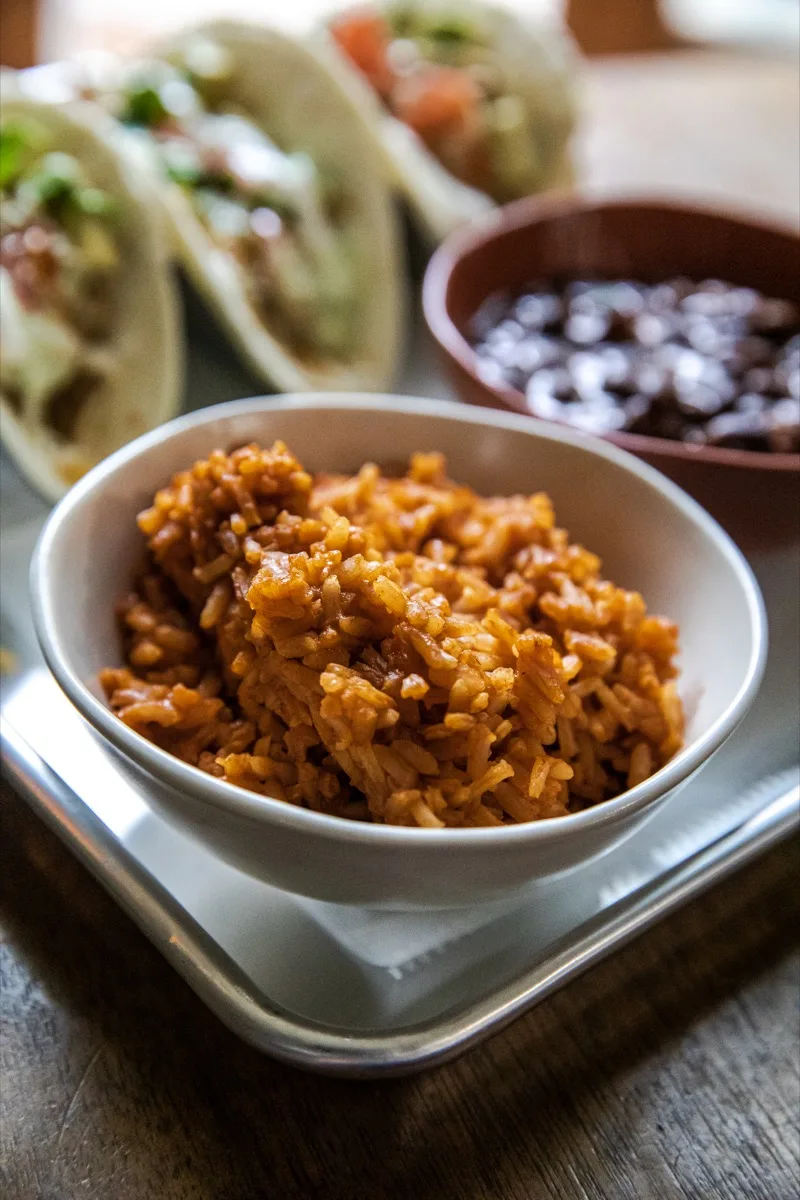 How to make homemade Mexican Rice
This is just the overview so you can see what you're actually getting into here. When you are cooking, you'll want to use the full recipe at the bottom of the page.
Toast
In a large skillet, toast the rice and saute the onion until the rice is golden brown. Add the garlic during the last 30 seconds of cooking.
Simmer
Add the tomato sauce and let simmer for a couple minutes.
Add the hot water and the cumin, paprika, onion powder, and cayenne.
Turn the heat to low.
Cover. Don't stir it, and don't uncover!
Watch
When you see pits forming in the top of the rice, turn the heat off. DON'T UNCOVER YET though. Leave it sit, covered, for 10 more minutes.
Enjoy
Fluff with a fork and enjoy hot!
Try our Smoked Shredded Beef Burritos!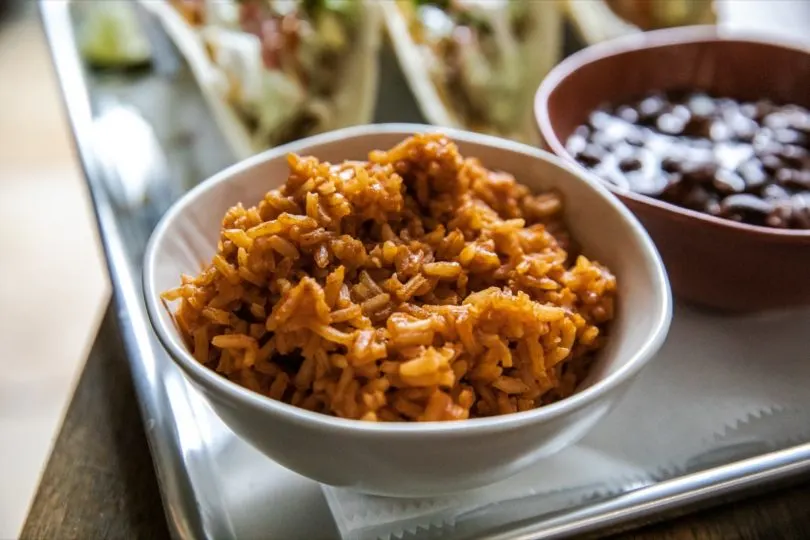 Mexican Rice FAQ
Can this recipe be made in advance?
Yes! This is a great recipe to make ahead of time and keep in the fridge until you need it. Reheats very well, and will keep for 4-5 days easily. Great for meal prep!
What's the best way to store and reheat leftover red rice?
Store the leftovers in a covered container in the fridge. Reheat in the microwave for the best results. Make sure your rice doesn't get left out for too long! Leftover rice needs to be cooled quickly and reheated thoroughly to prevent any issues.
Are there any recommended substitutions or additions?
Yes! You can use an El Pato tomato sauce in place of the plain tomato sauce for more flavor (and heat). I like the Jalapeño Salsa variety but any will work! You can also slice up a jalapeno and add during the simmer phase, toss in a can of green chilies, or add extra cayenne for more heat. Alternatively, you can omit the cayenne completely if you are sensitive to spice.
Try our Mexican Fried Rice for another fun twist!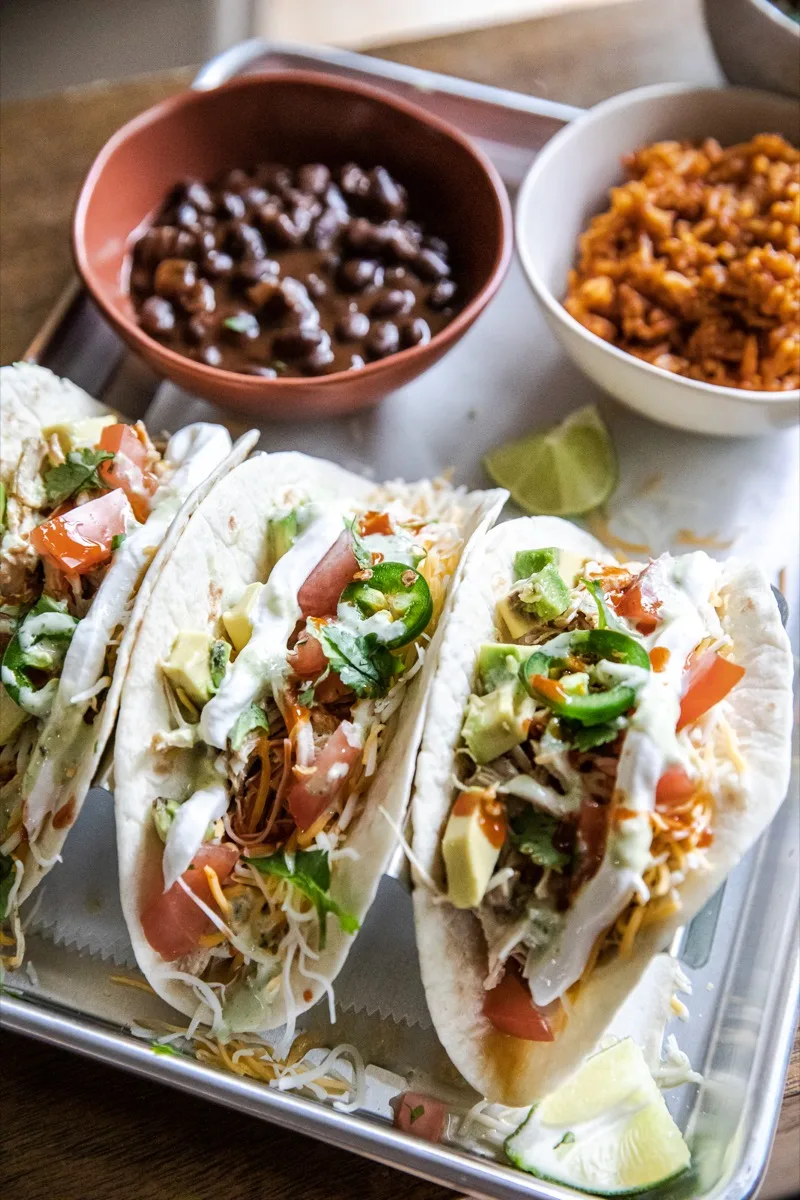 Serve this with…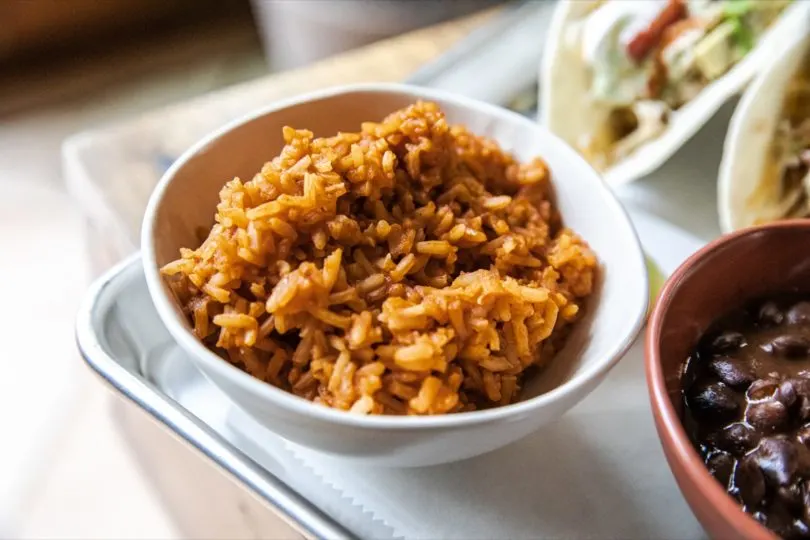 More great ways to serve this recipe!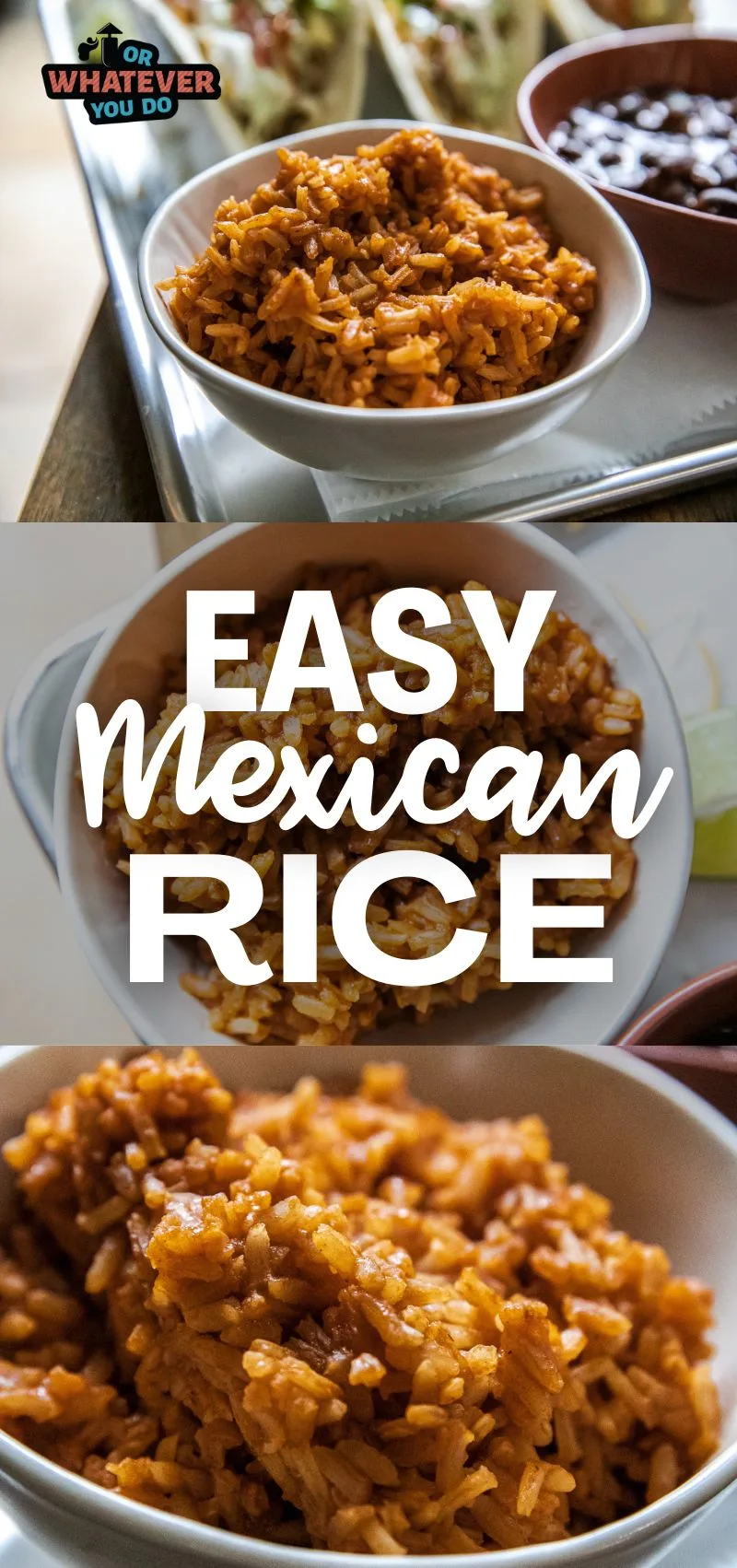 Yield: 6 servings
Easy Mexican Rice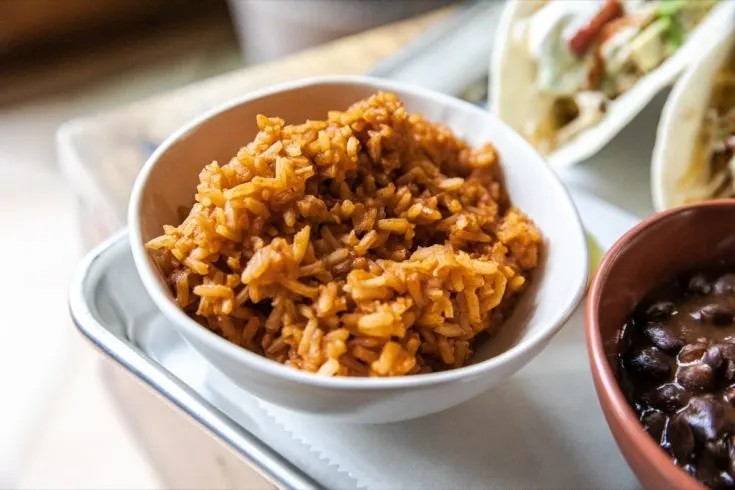 This simple Mexican Rice recipe is an amazing side dish for your next Taco Tuesday, or any day of the week!
Ingredients
2 tablespoons avocado oil
2 cups long grain white rice
1/2 cup minced onion
1 clove garlic, minced
8 ounces tomato sauce
3 cups hot water (or chicken broth)
1 teaspoon cumin
1 teaspoon paprika
1/2 teaspoon onion powder
1/8 teaspoon cayenne
salt, to taste
Instructions
Heat the avocado oil in a large skillet over medium-high heat. Add the white rice and onion and cook until the rice is toasted and golden brown.
Add the garlic and cook for 30 seconds. Reduce the heat to low.
Add the tomato sauce and stir. Let it simmer for around a minute before adding the hot water to the pan along with the cumin, paprika, onion powder, and cayenne.
Cover and let simmer over low heat for 20 minutes. Do not uncover. You'll know the rice is done because you'll see small pits form in the surface of the rice. At this point, remove the pan from the heat, but leave it covered for another 10 minutes to finish cooking.
Immediately before serving, fluff with a fork.
Recommended Products
As an Amazon Associate and member of other affiliate programs, I earn from qualifying purchases.
Nutrition Information:
Yield:
6
Serving Size:
1
Amount Per Serving:
Calories:

131
Total Fat:

5g
Saturated Fat:

1g
Trans Fat:

0g
Unsaturated Fat:

4g
Cholesterol:

0mg
Sodium:

297mg
Carbohydrates:

20g
Fiber:

1g
Sugar:

2g
Protein:

2g
Nutrition data provided here is only an estimate.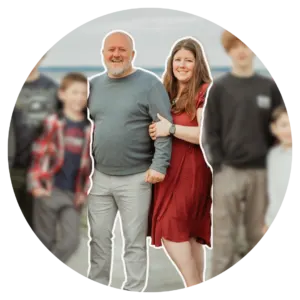 Nicole Johnson, a self-taught expert in grilling and outdoor cooking, launched Or Whatever You Do in 2010. Her blog, renowned for its comprehensive and creative outdoor cooking recipes, has garnered a vast audience of millions. Nicole's hands-on experience and passion for grilling shine through her work. Her husband, Jeremiah Johnson, also plays a pivotal role in recipe development, adding his culinary flair to the mix. Together, they form a dynamic duo, offering a rich and varied outdoor cooking experience to their followers.