Introducing a game-changer in home-cooked meals: Smoked Philly Cheesesteak Casserole! This dish brings together the rich flavors of smoked beef, sautéed peppers, and onions, all enveloped in a creamy cheese sauce. Ideal for family gatherings, weeknight dinners, or meal prepping for the week ahead. You don't need to be a pro in the kitchen to create this dish; you only need an appetite for robust flavors and a willingness to try something new. This recipe is keto-friendly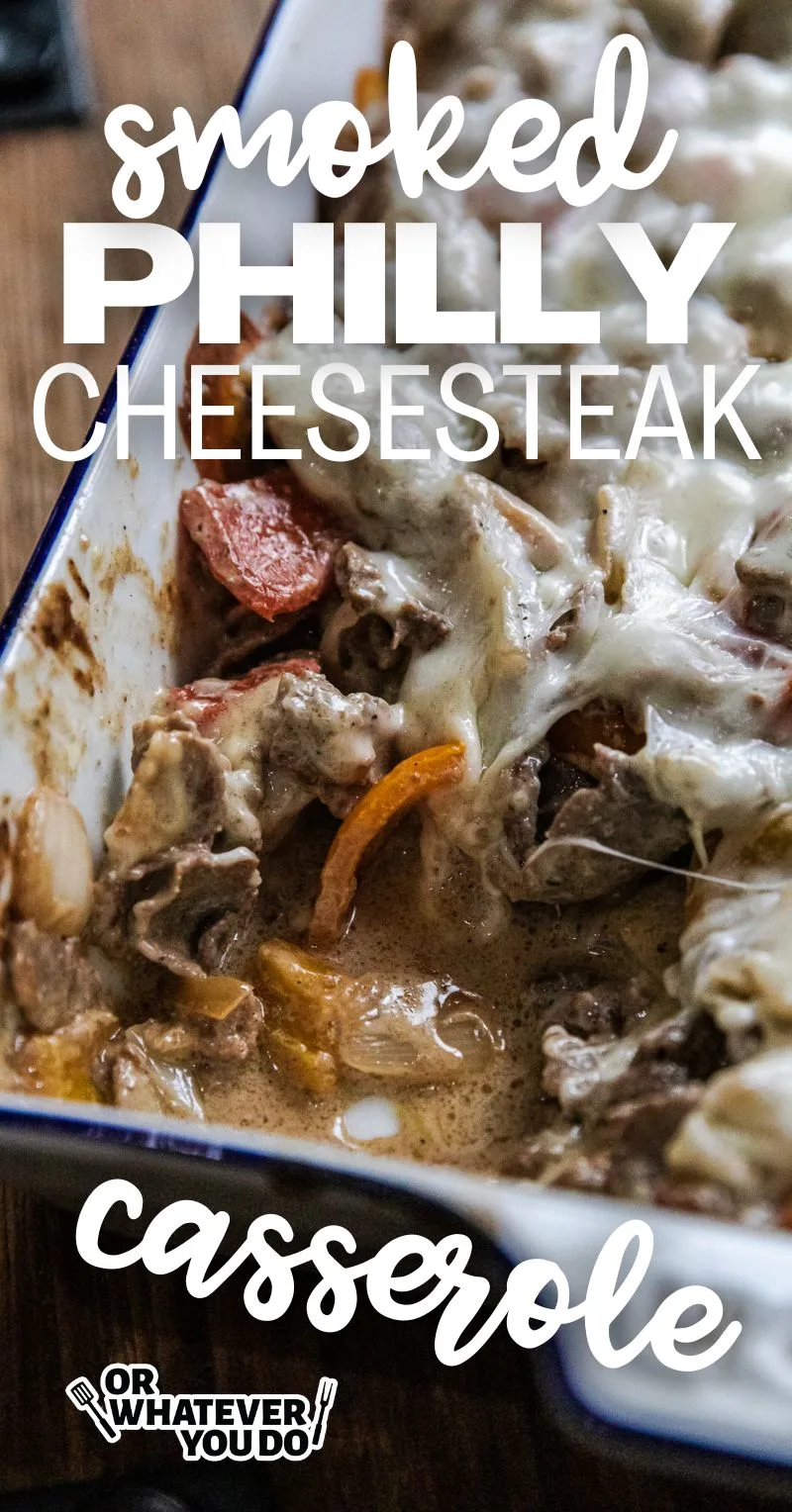 Traeger Philly Cheesesteak Casserole
What is Smoked Philly Cheesesteak Casserole? Simply put, it's a layered dish that combines smoked beef strips, sautéed vegetables, and a smooth, cheesy sauce, all baked on the Traeger to bubbly perfection. Think of it as a deconstructed Philly Cheesesteak Sandwich but in casserole form, making it ideal for sharing and serving at larger gatherings.
Why make this dish? It's the epitome of comfort food. The smoky flavor of the beef adds a unique twist to the classic Philly cheesesteak. And let's not forget the convenience factor: once everything is layered in the casserole dish, it's a hands-off affair. Pop it in the oven and let the magic happen.
It's versatile, allowing you to use ingredients you have on hand. Swap beef for chicken, or try different cheese varieties to suit your tastes. Furthermore, it's a dish that can be made ahead, making it an optimal choice for meal prepping.
Smoked Philly Cheesesteak Casserole is a must-try. Its unique blend of flavors and textures makes it a standout dish to please any crowd. Why not take the plunge and try something deliciously different? Your taste buds and your family will thank you.
Keto Cheesesteak Casserole
Are you living that keto / low-carb life? This recipe is perfect for you! You can skip the bread and eat the casserole, which will fit well into your dietary goals. Make this for a crowd with buns on the side. This dish is naturally gluten-free when the roll is omitted.
Why you'll love this dish…
Simple to make!
Comes together quickly.
Feeds a crowd fast!
Make it ahead for easy sandwiches all week long.
Keto-friendly!
Gluten-free!
Get all of my Traeger Recipes here!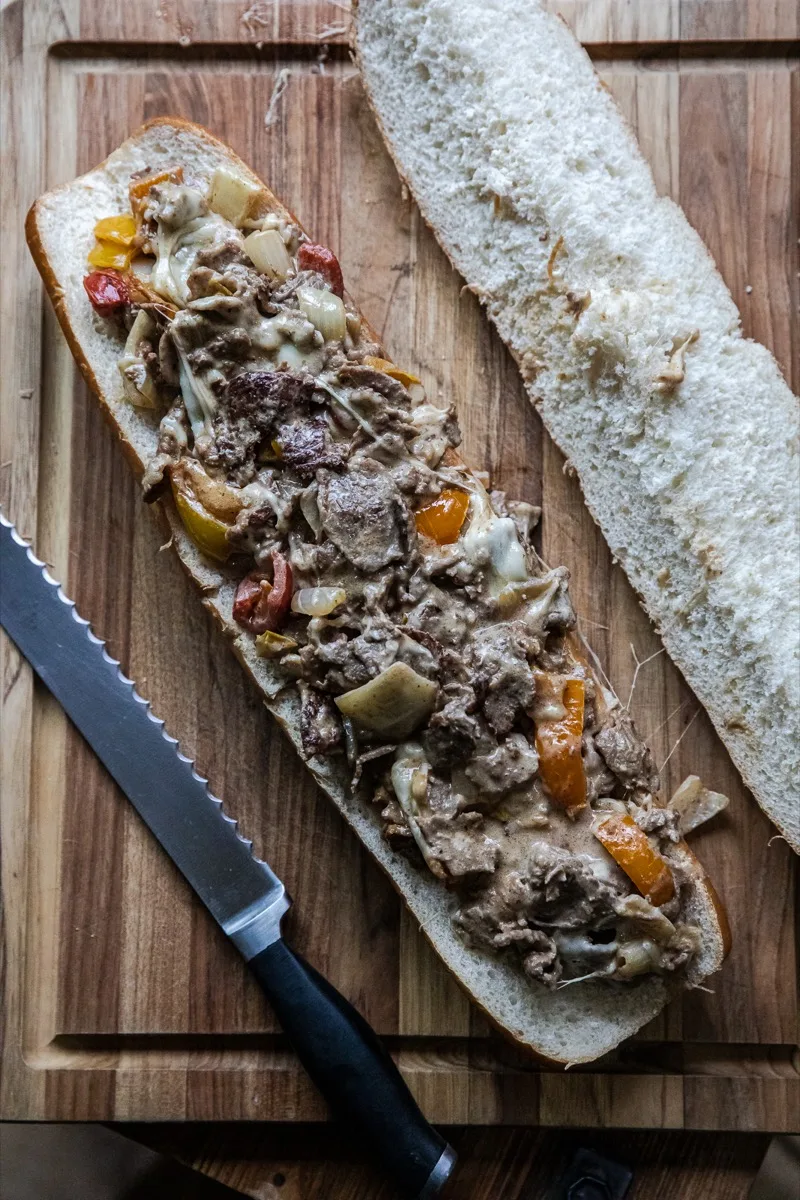 Philly Cheesesteak Casserole shopping list
Wondering if you have to hit the store? Here's the list of items you'll need to make this recipe. For specific amounts, please refer to the printable recipe card at the bottom of the post.
Thinly sliced beef steak
Avocado oil
Bell peppers
Onion
Granulated garlic
Onion powder
Salt
Black pepper
Cream cheese
Provolone cheese
Get 75+ of my favorite Traeger Recipes here!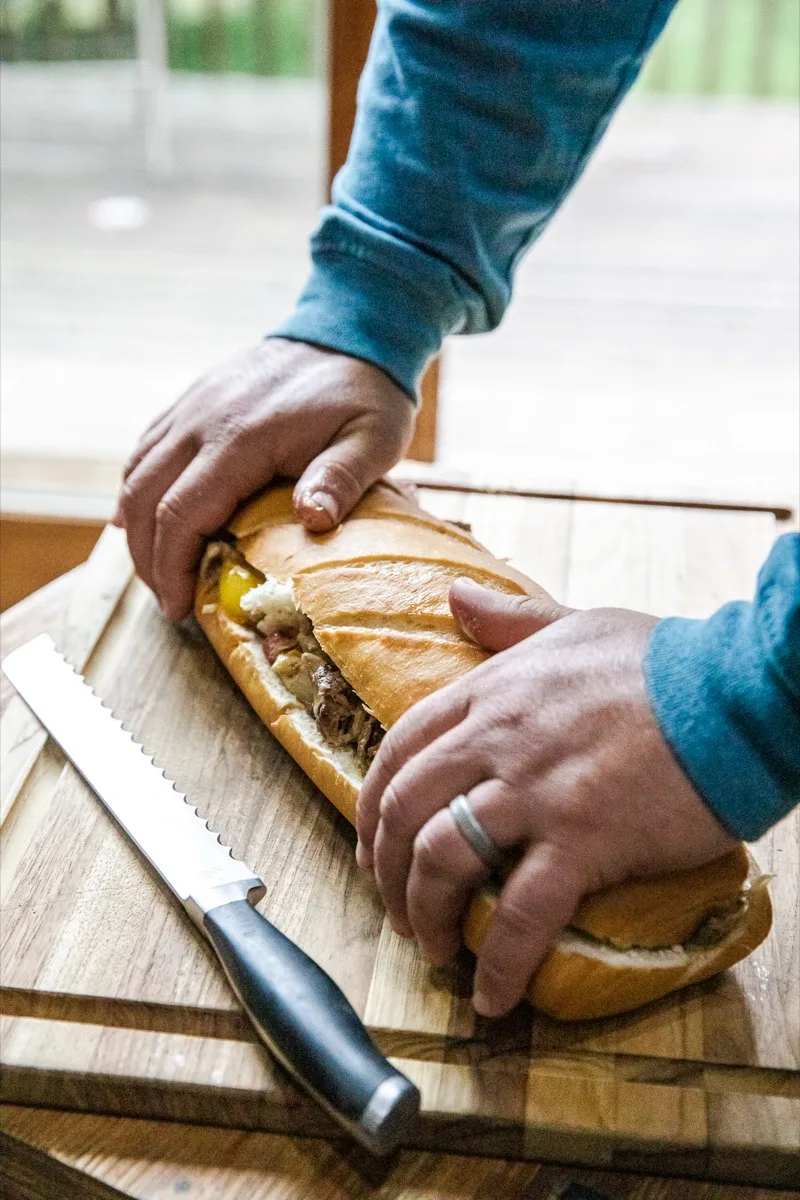 How to make Smoked Philly Cheesesteak Casserole
This is just the overview so you can see what you're actually getting into here. When you are cooking, you'll want to use the full recipe at the bottom of the page.
Smoke
Preheat your grill to 200°F. Lay out the sliced beef on a wire rack and place it into the grill. Smoke for 20 minutes. Remove from the grill and turn up the heat on the grill to 350°F.
Saute
Saute the peppers and onions in the oil in a pan on the stovetop. Season, add in the smoked beef, and cook for a couple more minutes.
Casserole
Remove from the heat and stir in the cream cheese to the vegetables and meat. Dump into a casserole dish and spread it out.
Top with the provolone cheese.
Grill
Place the dish into the grill and let cook for 25-30 minutes, until everything is bubbly and hot.
Enjoy
Serve with a big French loaf toasted and sliced in half, or some sub rolls.
Try a Hot Roast Beef Sandwich too!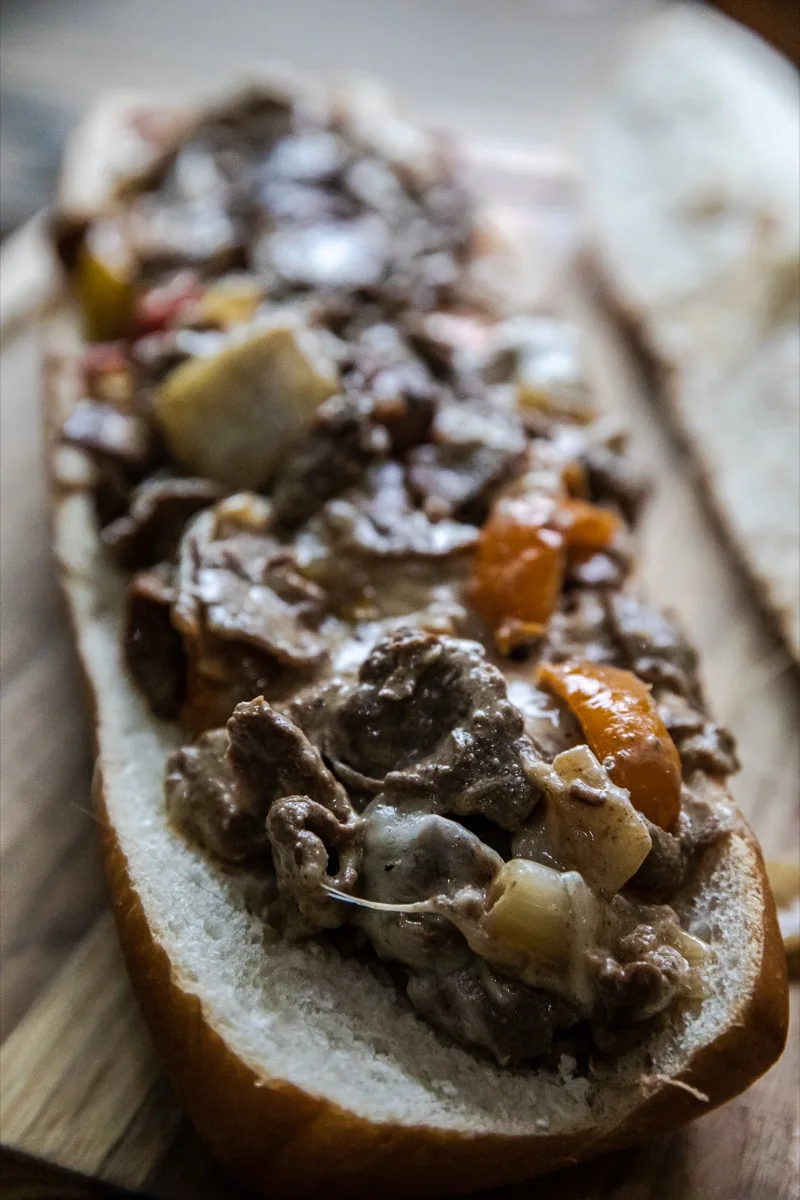 Philly Cheesesteak Casserole FAQ
Is this recipe good to make in advance?
Yes! This recipe reheats really well. If you've got hungry teenagers in the house, it is a great one to have on hand for after-school snacking.
What is the best steak to use in this dish?
We LOVE the Costco thin-sliced steak for this recipe! It is sold in big packages, works so well for a lot of quick dinners, and is a 10/10 for convenience.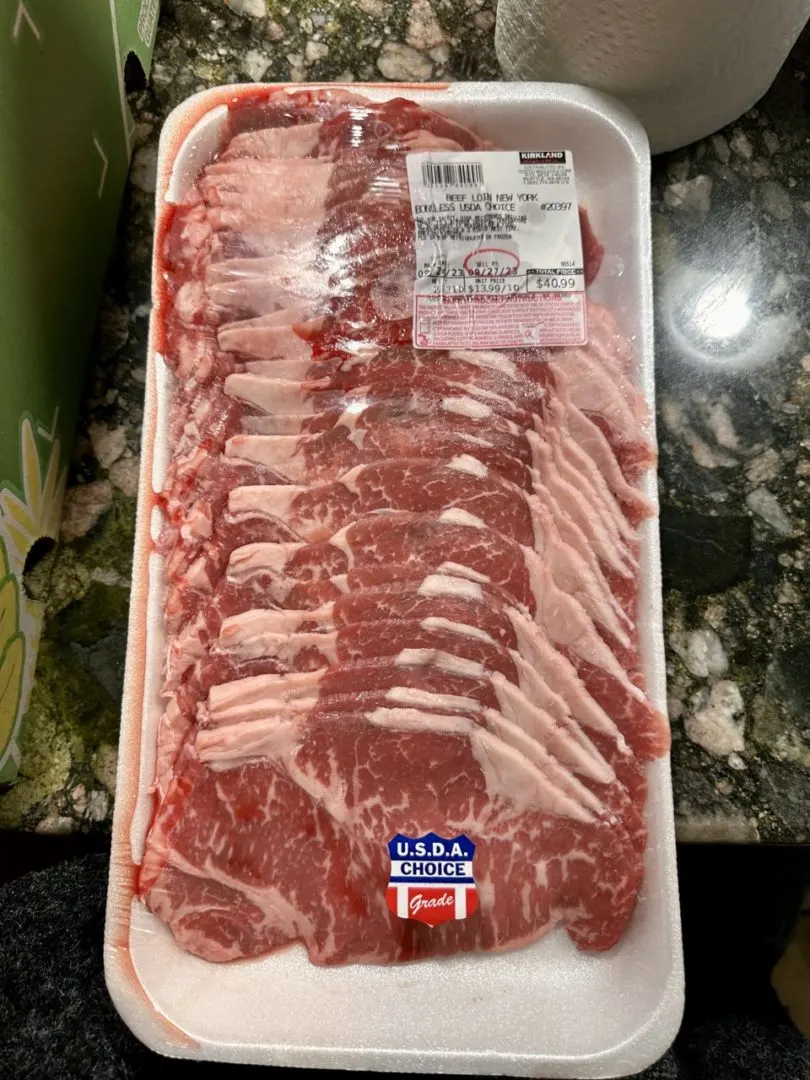 Plus, we have all the great recipes to make using this thinly sliced steak! Try our Spicy Beef and Korean Rice Cakes, Homemade Hot Roast Beef Sandwich, and Blackstone Beef and Broccoli!
What's the best way to store and reheat leftovers?
Store the leftover casserole in any airtight storage container. Reheat in the microwave in individual portions for best result, only until steaming.
Try our Chopped Italian Sandwich too!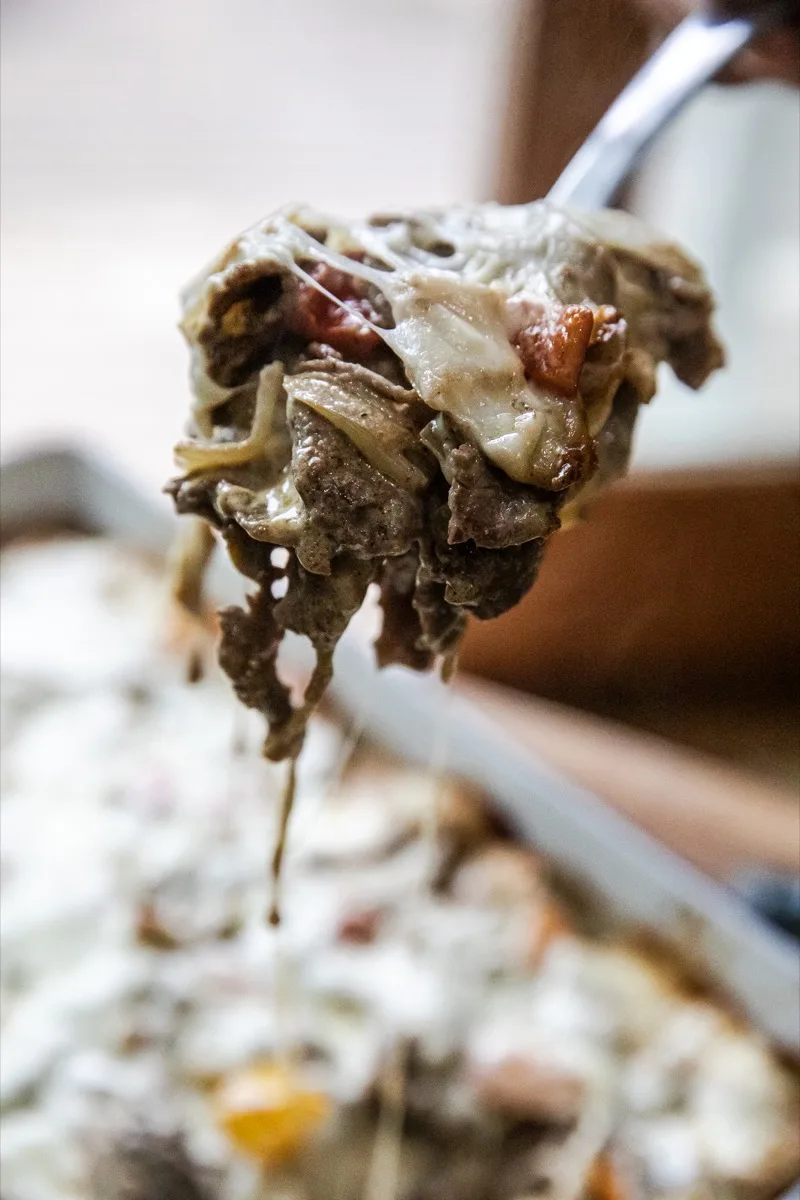 Serve this with…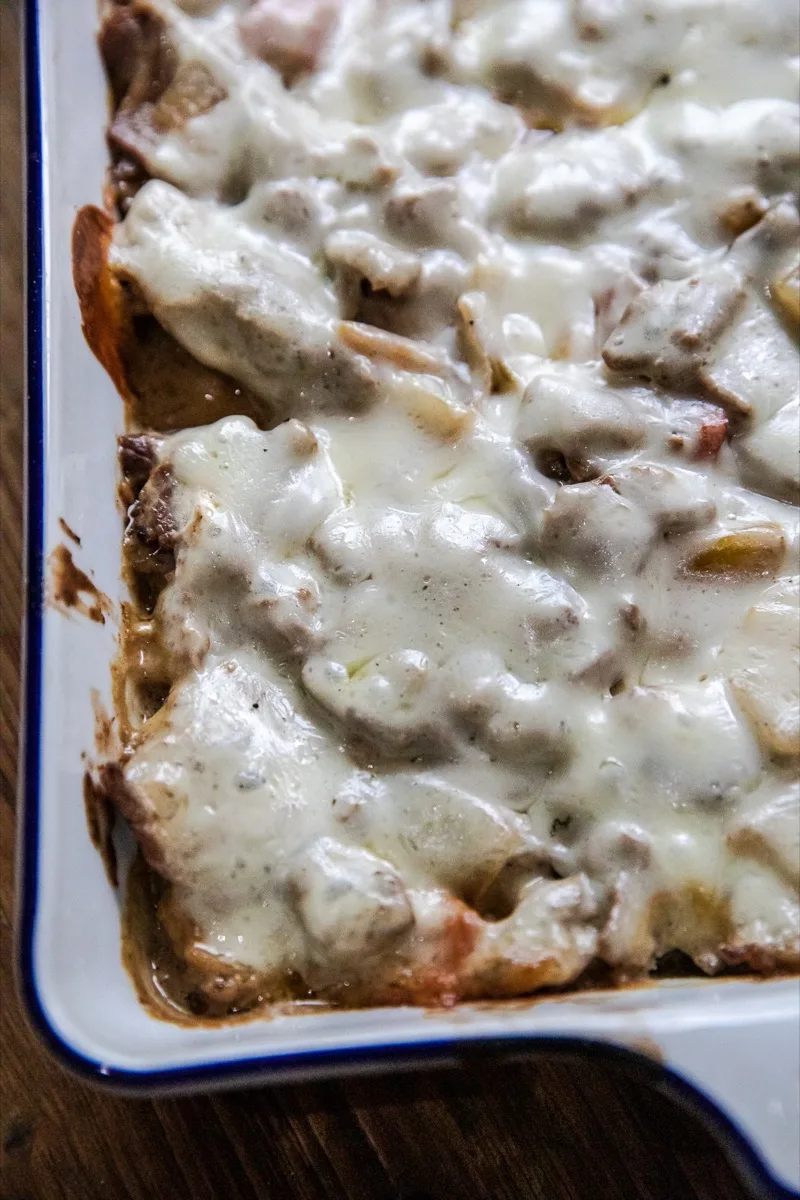 More great casseroles to love!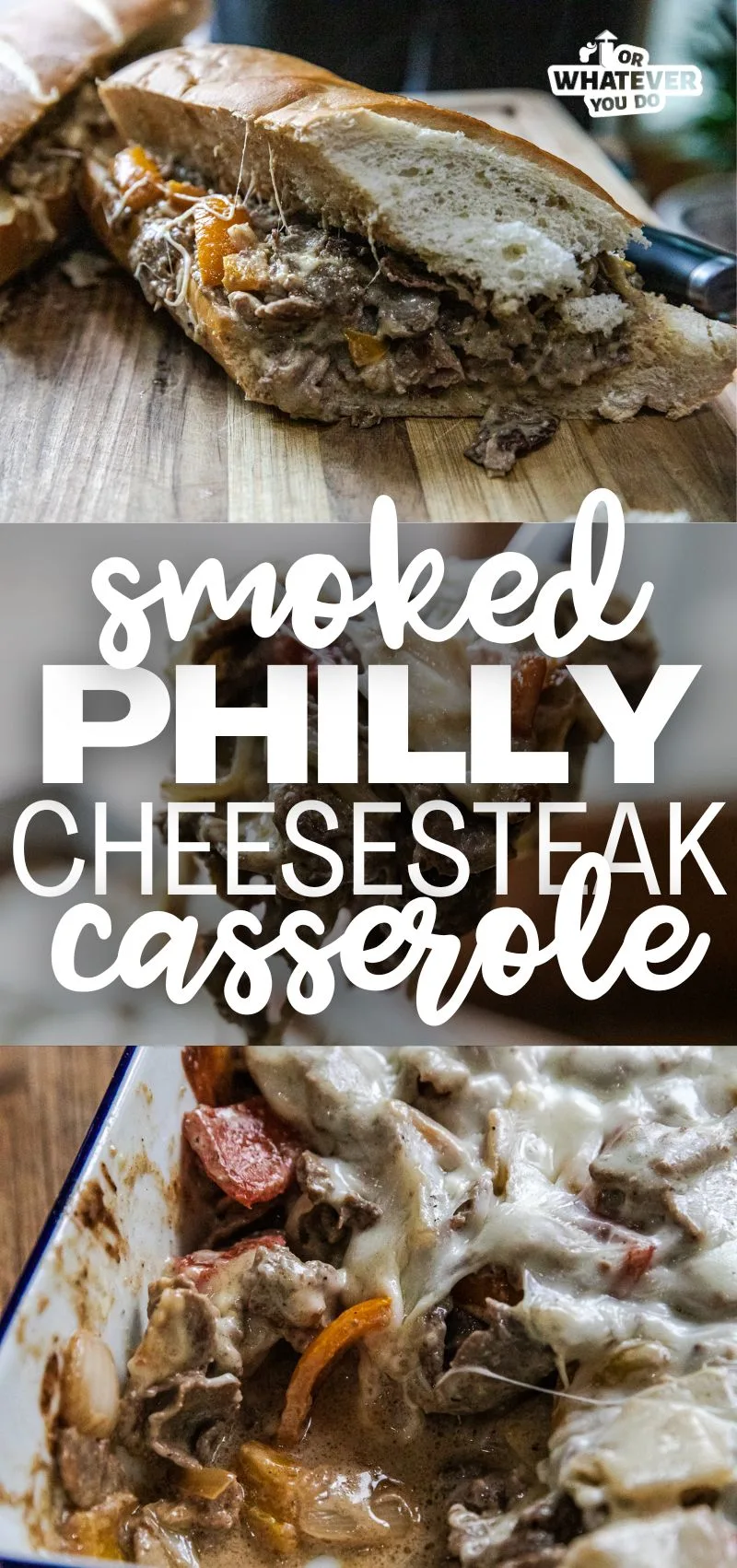 Yield: 8 servings
Traeger Smoked Philly Cheesesteak Casserole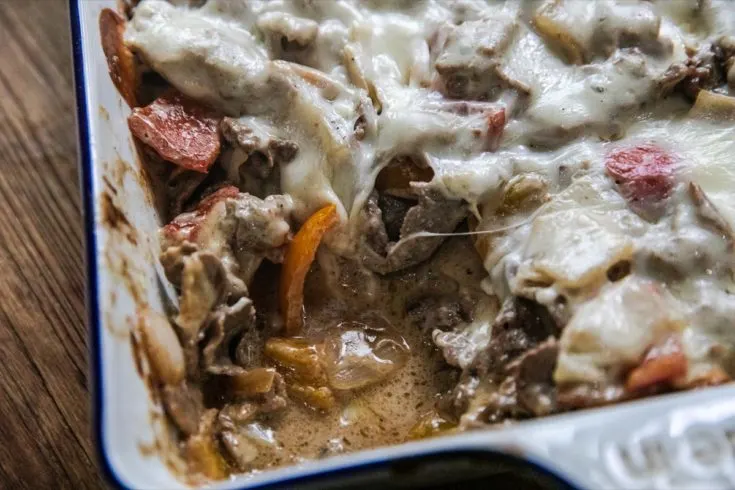 This hearty and delicious smoked Philly cheesesteak casserole is perfect for feeding a crowd, or making ahead for a quick heat-and-eat dinner option!
Total Time
1 hour
5 minutes
Ingredients
3 pounds beef steak (thinly sliced)
1 teaspoon avocado oil
2 large bell peppers, seeded and sliced
1 large onion, sliced
1 teaspoon granulated garlic
1 teaspoon onion powder
1 1/2 teaspoons salt
3/4 teaspoon black pepper
8 ounces cream cheese, softened
8 ounces sliced provolone cheese
Instructions
Preheat your grill to 200°F. Lay out the thinly sliced beef in a single layer on a grill-safe rack. Place into the smoker and let cook for 20 minutes. Remove from the grill and then increase the grill temperature to 350°F.
Saute the peppers and onions in a large skillet with the avocado oil. Cook for 3-4 minutes or until the onions become slightly translucent.
Add in the garlic powder, onion powder, salt, and pepper while the vegetables are cooking. Add the smoked beef to the pot and stir. Let cook for 2-3 more minutes.
When the beef and vegetables are done, turn off the heat and mix in the softened cream cheese.
Pour the whole mixture into a 9x13 cake pan and spread evenly.
Lay the slices of provolone on top, covering all the meat and vegetables.
Place the pan directly onto your grill set to 350°F and cook for 25-30 minutes.
Pull it from the grill, and it is ready to serve. We like serving it on a toasted French loaf.
Recommended Products
As an Amazon Associate and member of other affiliate programs, I earn from qualifying purchases.
Nutrition Information:
Yield:
8
Serving Size:
1
Amount Per Serving:
Calories:

694
Total Fat:

49g
Saturated Fat:

23g
Trans Fat:

0g
Unsaturated Fat:

20g
Cholesterol:

213mg
Sodium:

824mg
Carbohydrates:

6g
Fiber:

1g
Sugar:

3g
Protein:

54g
Nutrition data provided here is only an estimate.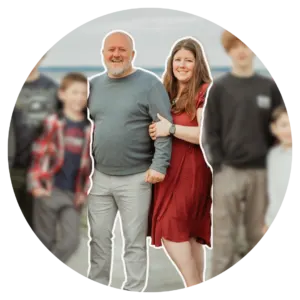 Nicole Johnson, a self-taught expert in grilling and outdoor cooking, launched Or Whatever You Do in 2010. Her blog, renowned for its comprehensive and creative outdoor cooking recipes, has garnered a vast audience of millions. Nicole's hands-on experience and passion for grilling shine through her work. Her husband, Jeremiah Johnson, also plays a pivotal role in recipe development, adding his culinary flair to the mix. Together, they form a dynamic duo, offering a rich and varied outdoor cooking experience to their followers.