Gochujang Chicken Stir-Fry is on my permanent recipe rotation. It is a simple stir-fry with a spicy homemade sauce that leans heavily on my favorite Korean condiment, gochujang.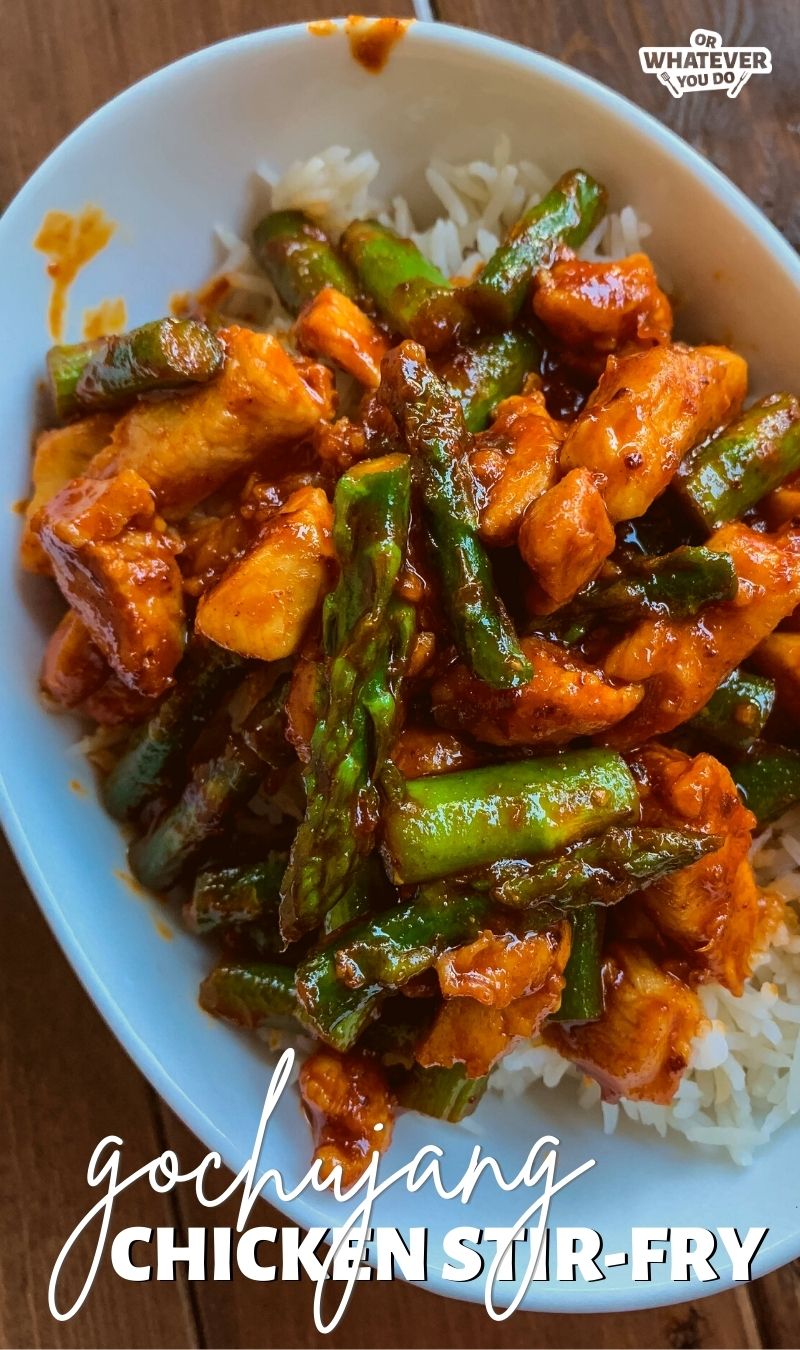 Gochujang Chicken Stir-Fry
Chicken + Veggies + an awesome Gochujang stir-fry sauce that has gochujang, soy, mirin, garlic, and Korean chili flakes is what turns this ordinary stir-fry into something amazing.
I like to keep these sauce ingredients in the house, always and forever. If you don't cook a lot of Asian foods you might have to make a special trip, but it is well worth it.
Plus, gochujang lasts for almost ever in the fridge, so go ahead and buy the big tub. You'll use it eventually!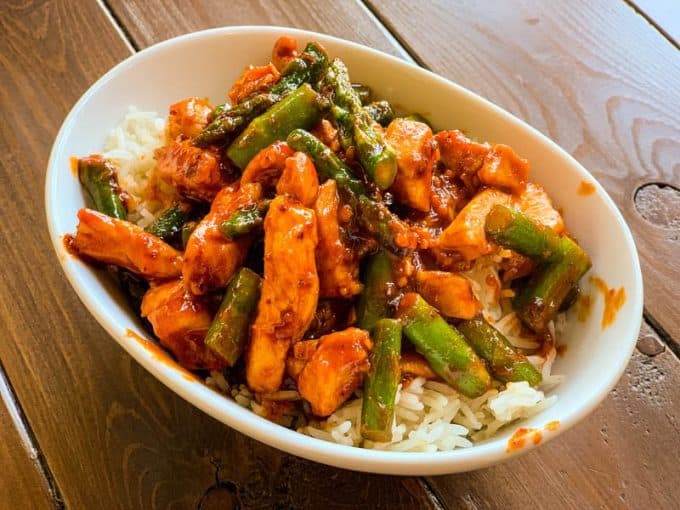 What is Gochujang?
Besides magic, you mean?
Gochujang is a Korean fermented condiment made up of red chili paste, soybeans, glutinous rice powder, and salt. It is spicy and sweet and adds a great punch of flavor to stir-fry sauces, soups, marinades, stews, and even salad dressings.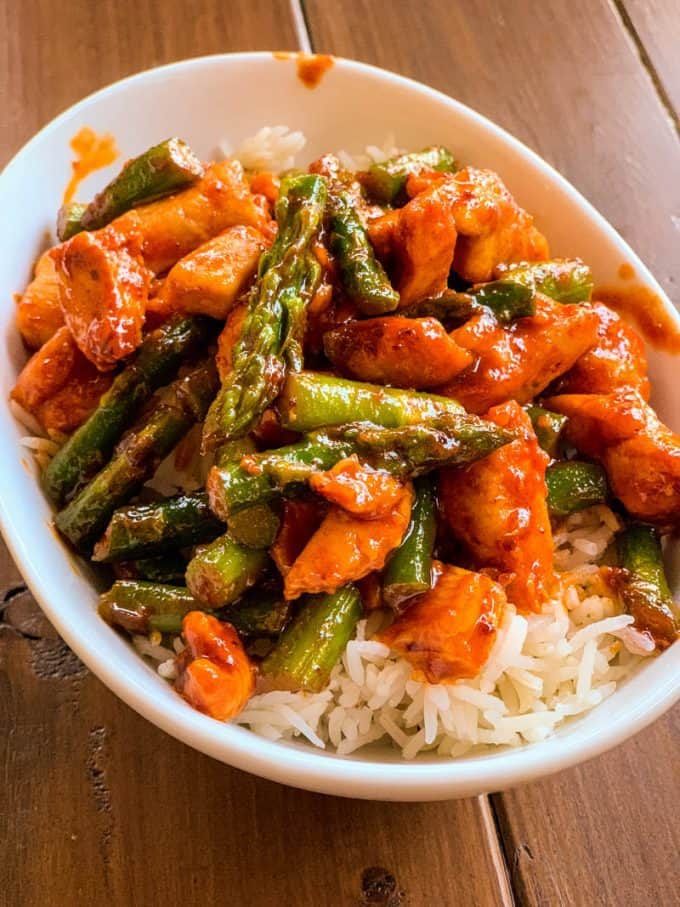 Tips for a successful stir-fry
Prep your sauce first, and have it ready and near the stove.
In fact, prep everything first. Stir-fry goes really fast once you start the cooking process. If you don't have everything you need within arm's reach you'll regret it!
High-heat oil and HIGH HIGH heat are necessary! Crank up your burner as high as it'll go, and it still won't be high enough for a proper stir-fry, but it'll probably be good enough for a close approximation.
Work in small batches! You don't want to cool the pan down too much with a lot of food in it. You need to work in small 1-2 cup batches when you are stir-frying.
Relax! Even if you don't follow all of these directions, you are still going to have a fabulous meal.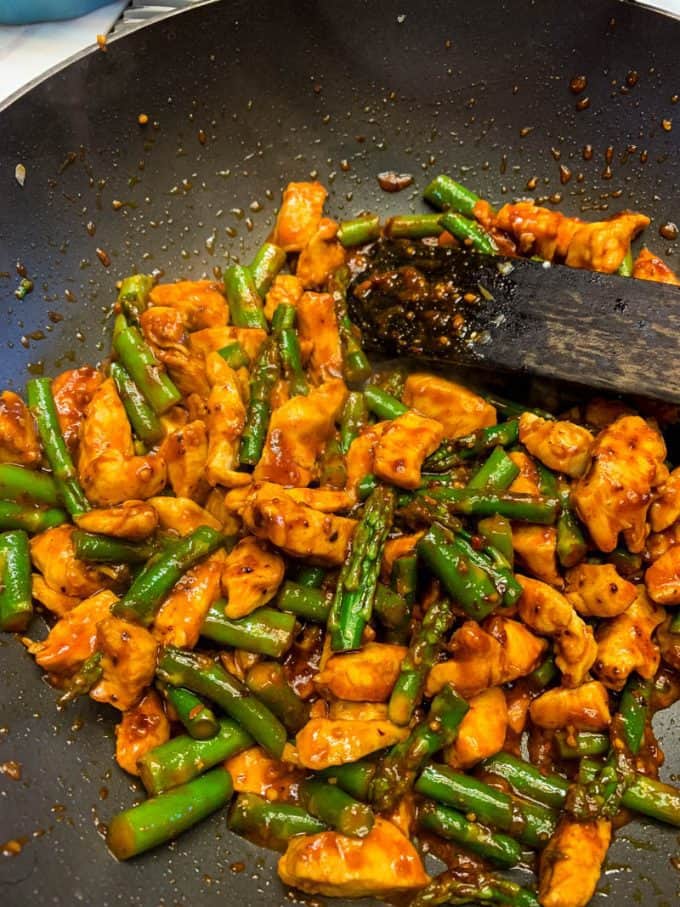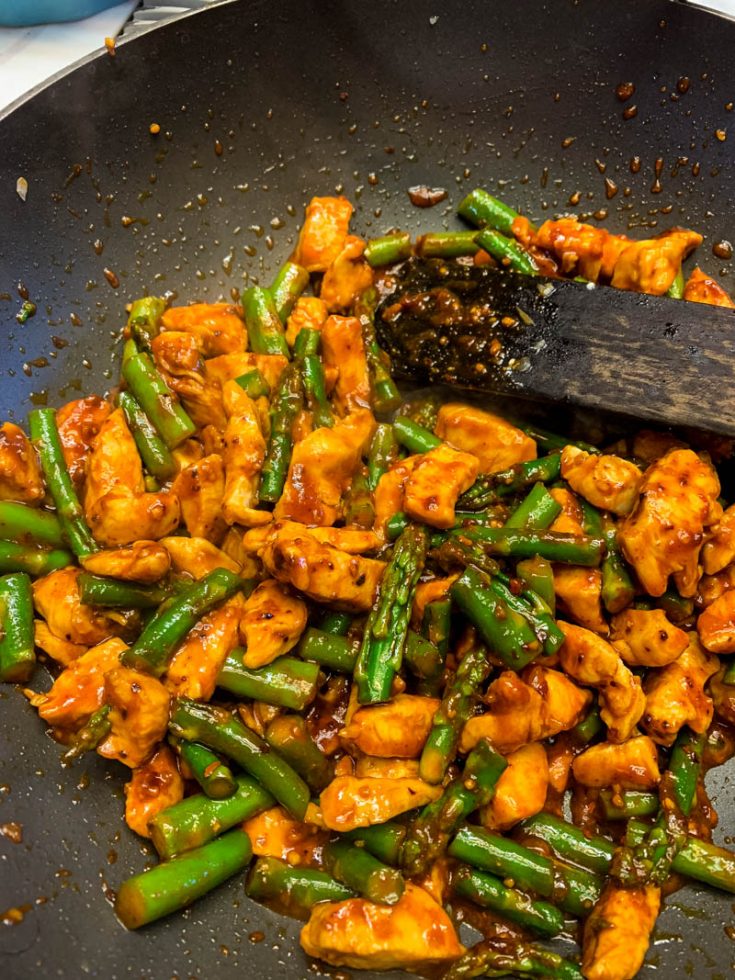 Can I Substitute ______ for _______?
Probably? But I have only ever made it using these exact ingredients so I can't really say whether any specific substitutions will work or not.
Feel free to experiment, but if your experiment fails please don't come back here and leave me mean comments. 😀 That's the risk you take when you go off-book, which I fully support – until you come back here yelling at me because your improvisation didn't work out quite the way you envisioned. 😉
Or if you do, prepare for snarky replies cause MY HOUSE MY RULES.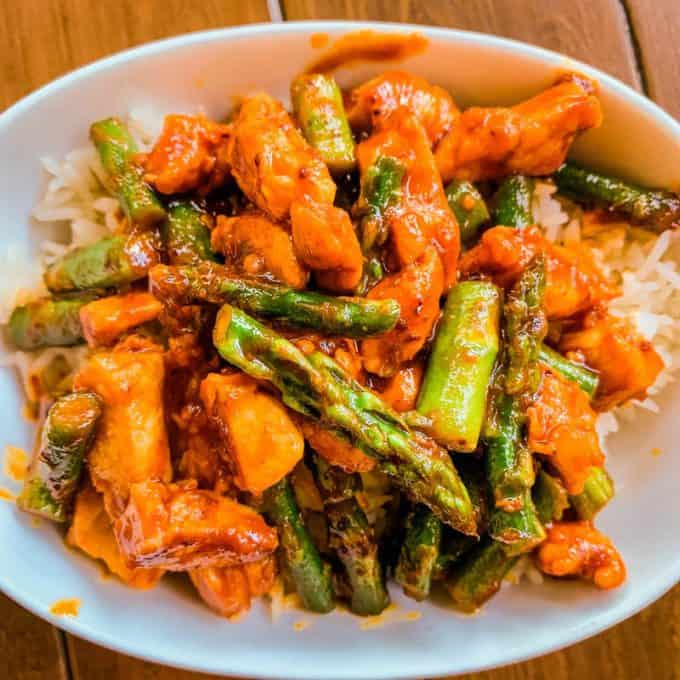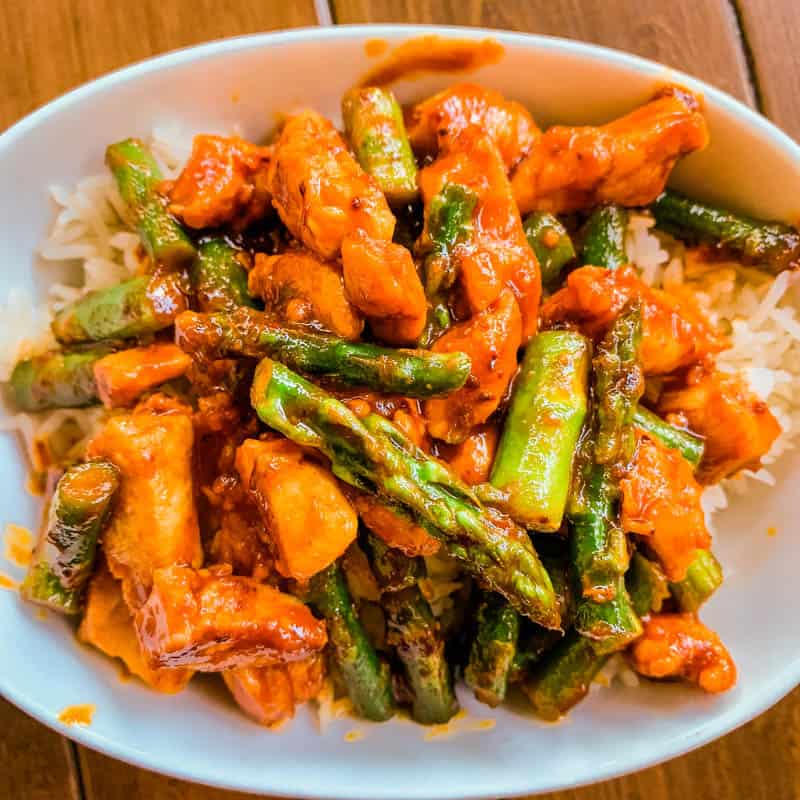 Where can I buy Gochujang and the rest of these crazy ingredients?
GOOD news! Gochujang is becoming more and more common in major chain grocery stores! Go and look at the Asian section, and see if you can find some at your local grocer.
You can also go to the nearest Asian market, which I highly recommend, or if you are more hermit-like at the moment, there are some links down in the recipe card where you can buy these ingredients right from Amazon.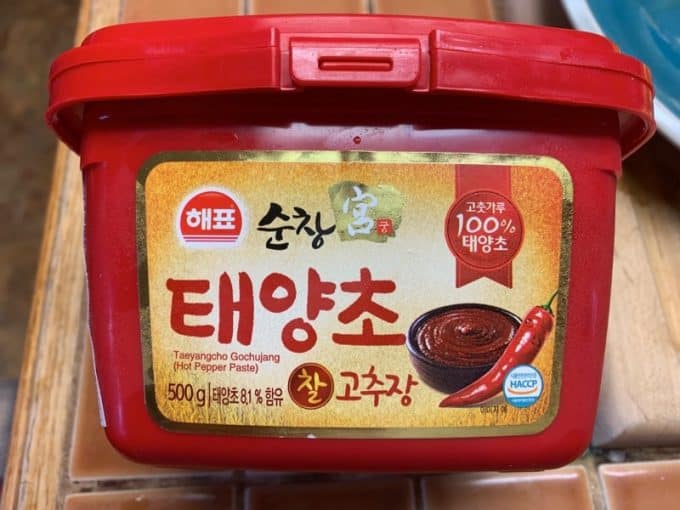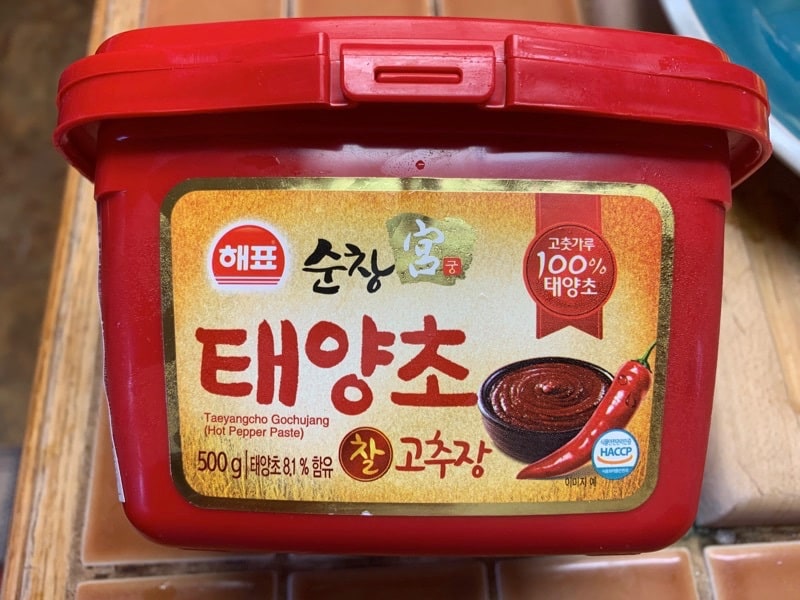 What can I serve with Gochujang Chicken Stir-Fry?
This dish is really a meal onto itself, but I do recommend making some Basmati rice to serve along with it. If you want to make something decidedly NOT Korean, but still in the Asian realm – whip up some of my homemade Egg Rolls!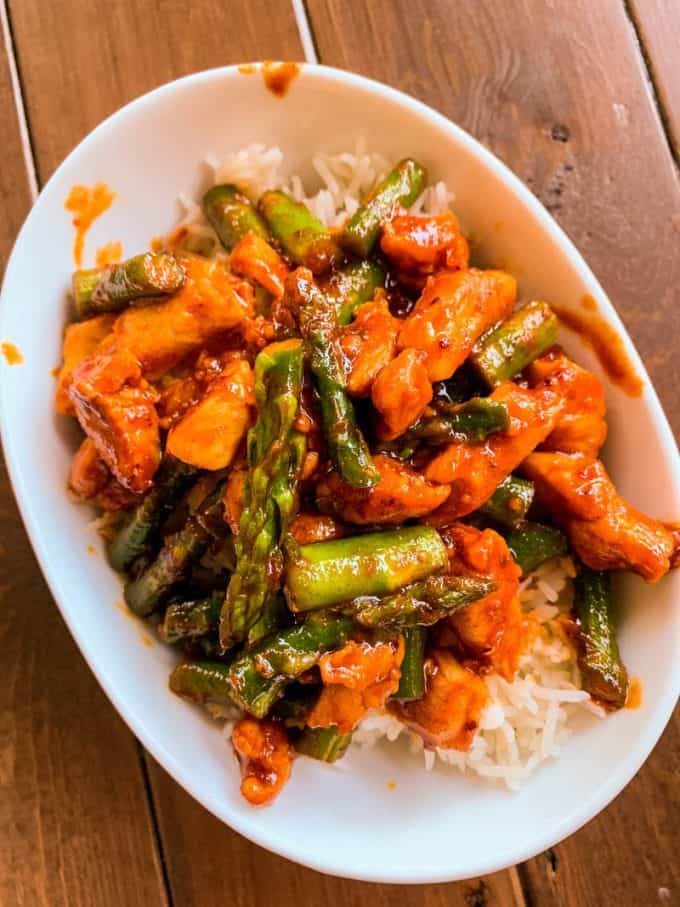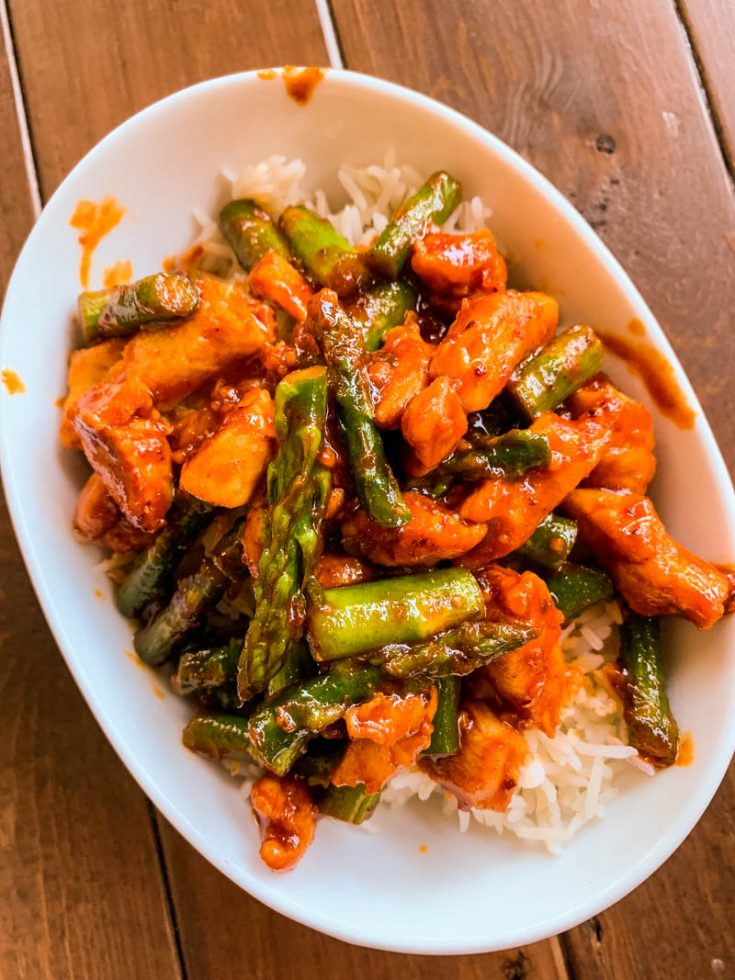 I think with a stir-fry like this though, if you want to go all out and stay in the same flavor region you should really make these Mandu from Korean Bapsang. Not only because her recipes are delicious, but also because she is one of the nicest people I've ever met.
Can I use different vegetables instead of asparagus?
Oh yeahhhhhh. You can use whatever vegetables you'd like. Some great options are:
zucchini
broccoli
cabbage
yellow squash
matchstick carrots
??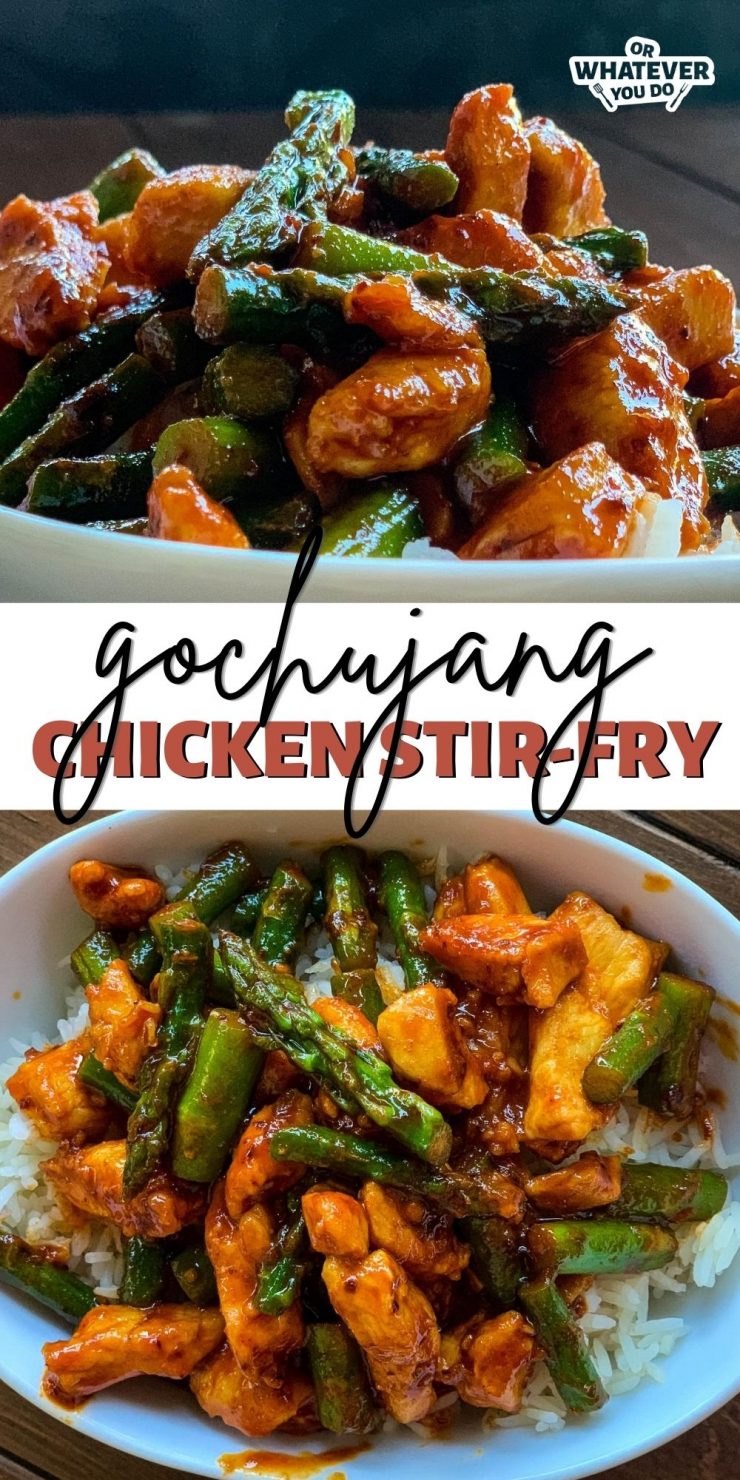 Some of our content is only for OWYD+ members. Membership is FREE! Find out more here, or sign up below!
Yield: 8 servings
Gochujang Chicken Stir-Fry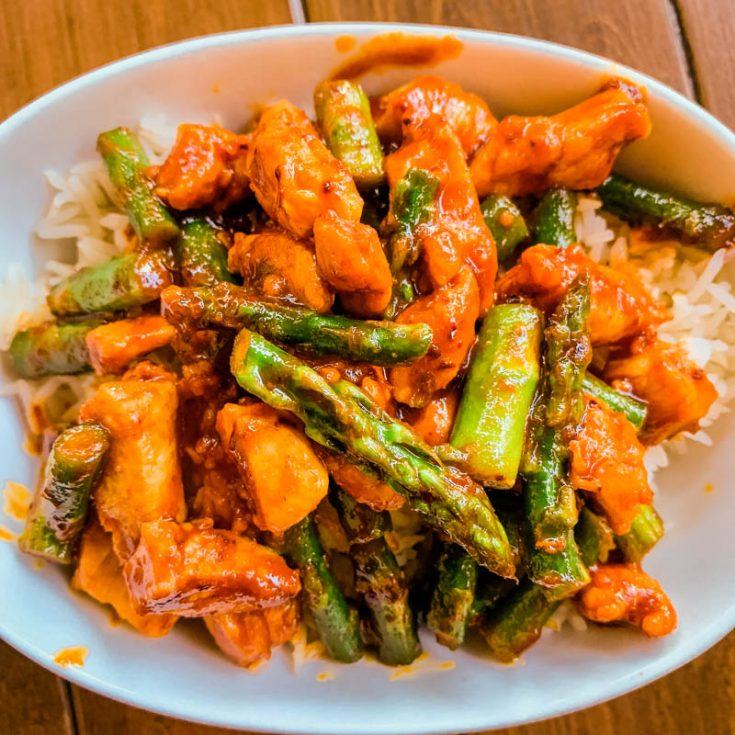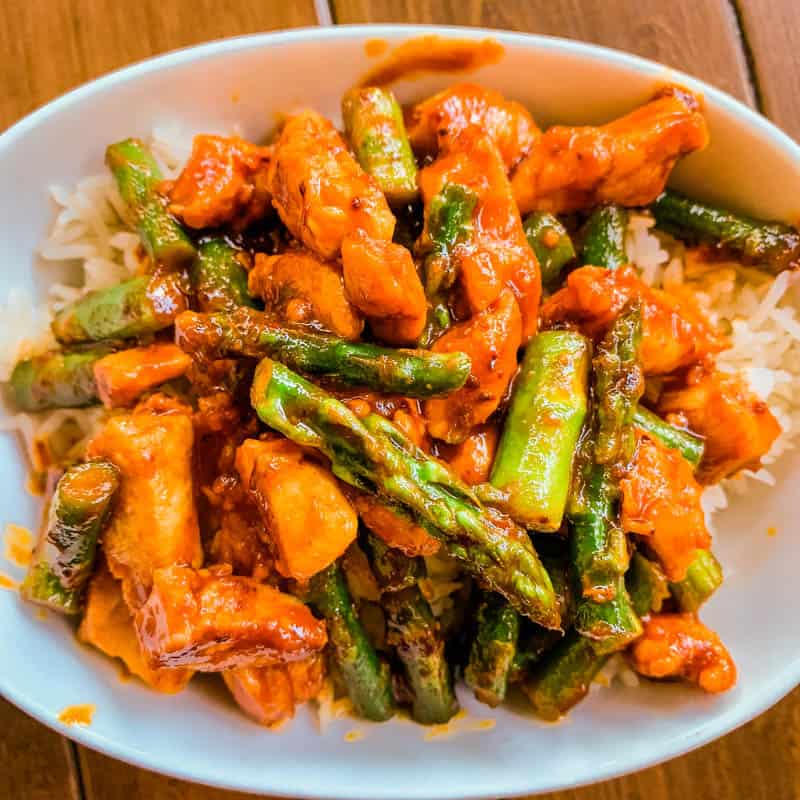 Super flavorful stir-fry is flavored with a spicy gochujang stir-fry sauce. Mix up some extra because you are going to want to put that stuff on all the things!
Ingredients
Protein
3 cups diced boneless, skinless chicken breast
1/2 teaspoon salt
1/4 teaspoon pepper
1/2 teaspoon garlic powder
drizzle sesame oil
Vegetables
Sauce
1/4 cup gochujang
1 teaspoon minced garlic
1 tablespoon Korean chili powder
3 tablespoons soy sauce
1 tablespoon dark brown sugar
1 teaspoon cornstarch
1 tablespoon mirin
1 tablespoon water
Instructions
Mix together the sauce ingredients and set aside.
Mix together the chicken with the salt, pepper, garlic powder, and sesame oil. Set aside.
Preheat your wok with 1 tablespoon of oil in it over high heat until it is almost smoking.
Working in small batches that are between 1-2 cups in size, stir-fry the chicken until it is cooked through and then set aside while you cook the other batches.
Keep re-adding small amounts of oil to the pan as necessary, crank up that heat, and let it get good and hot between batches. Cook the vegetables for 2-3 minutes, until tender crisp, working in batches and setting aside the cooked vegetables when the batch is done.
Add all of the ingredients back into the pan over high heat, and pour over the sauce ingredients. Stirring continuously, cook until the sauce is thickened and all of the ingredients are covered with the sauce.
Serve over rice, or on its own if you hate carbs (and life).
Recommended Products
As an Amazon Associate and member of other affiliate programs, I earn from qualifying purchases.
Nutrition Information:
Amount Per Serving:
Calories:

235
Total Fat:

11g
Saturated Fat:

1g
Trans Fat:

0g
Unsaturated Fat:

9g
Cholesterol:

45mg
Sodium:

992mg
Carbohydrates:

15g
Fiber:

3g
Sugar:

8g
Protein:

20g