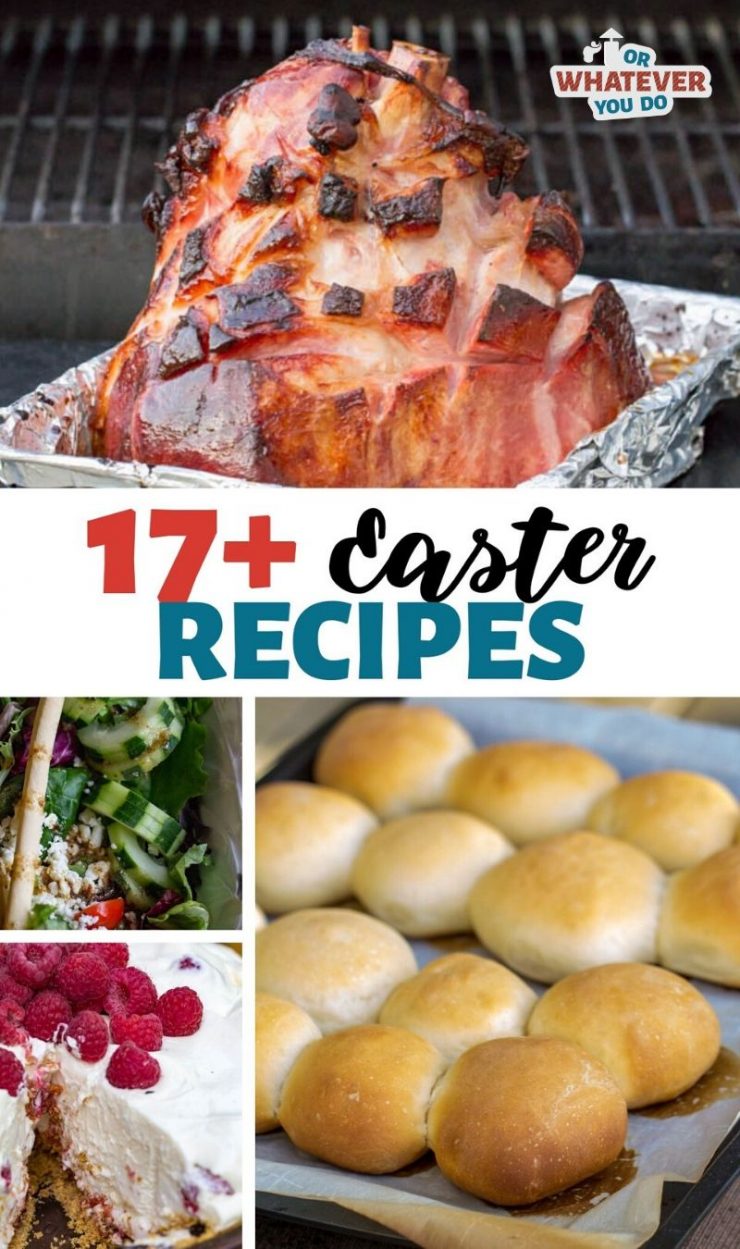 Easter Recipes
My collection of Easter Recipes has all you need to put a fabulous Easter spread out, or find just what you need to bring to that holiday gathering or potluck.
Whether you need a ham or are more in the mood for a roast beef, I've got you covered!
Easter Appetizers
Traditional deviled eggs are a treat on any holiday table! Learn to make a classic buffet table staple!
These homemade coconut shrimp are crunchy and delicious. Quickly fried and then dipped into a sweet chili sauce, you'll love these for dinner or as an appetizer.
Easter Salads
Big bold flavors are the star in this Greek Salad with leafy greens, olives, feta, cucumbers, tomatoes, and a homemade Greek vinaigrette. Perfect salad for potlucks, family gatherings, or your average weekday.
This homemade creamy caesar salad dressing is savory, delicious, and one of my favorite homemade dressings! Mix some up for your next spaghetti night.
Easter Main Dishes
Delicious double-smoked and maple-glazed ham is a super simple pellet-grill recipe that is one of my favorite ways to enjoy ham!
Delicious smoked beef tenderloin is easy to make, but ultra impressive to serve.
Easter Sides
Scalloped potatoes are easy to make, and so much better than pre-made!
This roasted broccoli casserole is perfect for your Thanksgiving or Christmas table. Smothered in a creamy sauce and covered with cheese, even the vegetable haters in your life will love this.
These tender, delicious, homemade milk rolls are made with milk instead of water to make them extra rich! Then they are cooked on the grill for one of the best rolls you will ever have. Ever.
Easter Desserts
These tender biscuits are a great base for a fresh strawberry shortcake with sweetened whipped cream and fresh strawberry sauce.
Raspberry fluff pie can be thrown together in a flash, and is one of my favorite desserts. Leave the oven off, and get this awesome pie on your table!