Easy Chicken Fried Rice is one of those meals that is really good for some of "those" days. You know the ones. The days when you really want to call for pizza or takeout or ANYTHING that doesn't involve you cooking. I have a few quick and easy meals up my sleeve that I can throw together and have on the table fairly quickly, and they totally save my butt on a regular basis.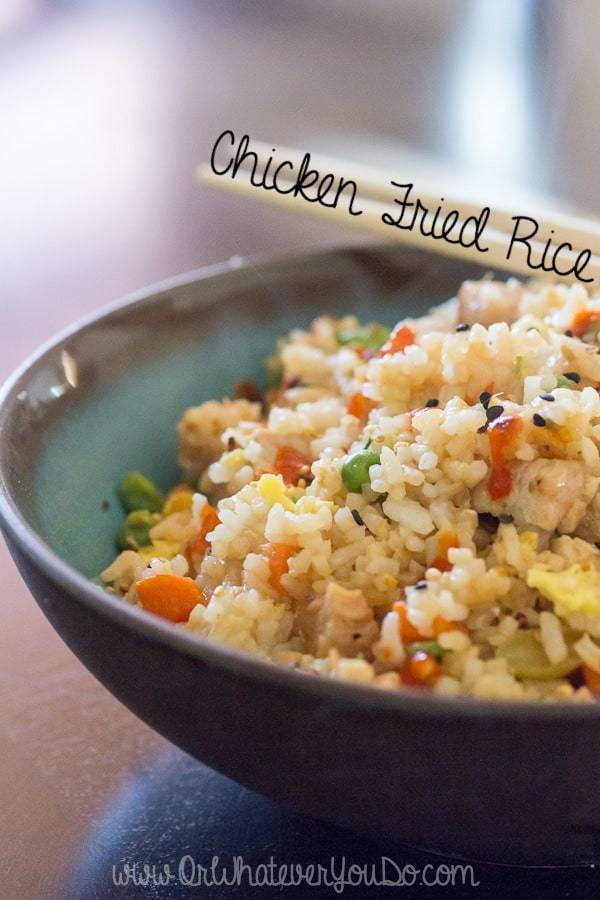 Whenever I make rice, I ALWAYS try to make extra to stick in the fridge for fast weeknight dinners later on in the week. One of my favorite ways is to whip up some fried rice.
Chicken fried rice is a perfect way to stretch a little bit of meat over a lot of people, use up leftovers that might otherwise get thrown out, and even picky eaters in my house love a big hot bowl of fried rice.
---
Like this recipe? You're going to love these other easy dinners!
Easy Garlic Beef and Broccoli
Easy Shrimp Scampi Pasta
Easy 20 Minutes Thai Spiced Tonkatsu
Easy Chicken Fajitas
---
Chicken fried rice is easy to make at home if you know a few key things. If you don't do the first two, you end up with rice mush.
1. Cold Rice
2. HOT HOT HOT pan
3. Sesame oil
First, add a tablespoon of oil and a few drops of sesame oil to the pan and get it hot.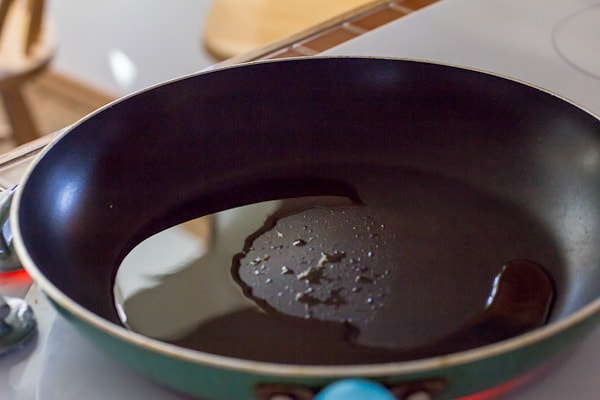 Now stir fry your vegetables and diced chicken until they are hot and cooked. Be careful when you are adding frozen veggies to hot oil! It can get very spattery.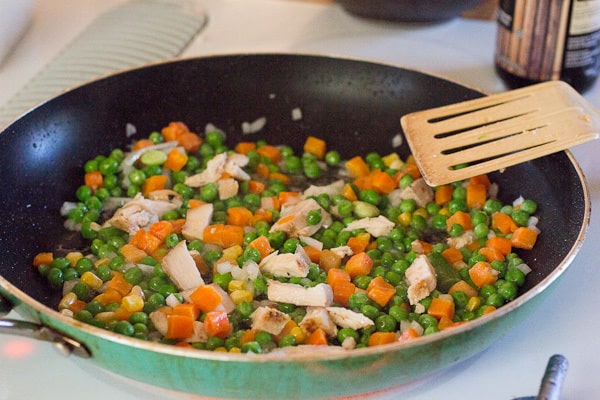 Remove the veggies from the pan, and add another tablespoon of oil and a few more shakes of sesame oil to the pan and heat until almost smoking.
Add 4 cups of cold white rice, and stir constantly over high heat for 3-4 minutes. Stir veggies back into the rice, and add 1-2 tablespoons of soy sauce and stir well. Now move your rice to one side, and quickly cook your egg in the other side, scrambling as you go.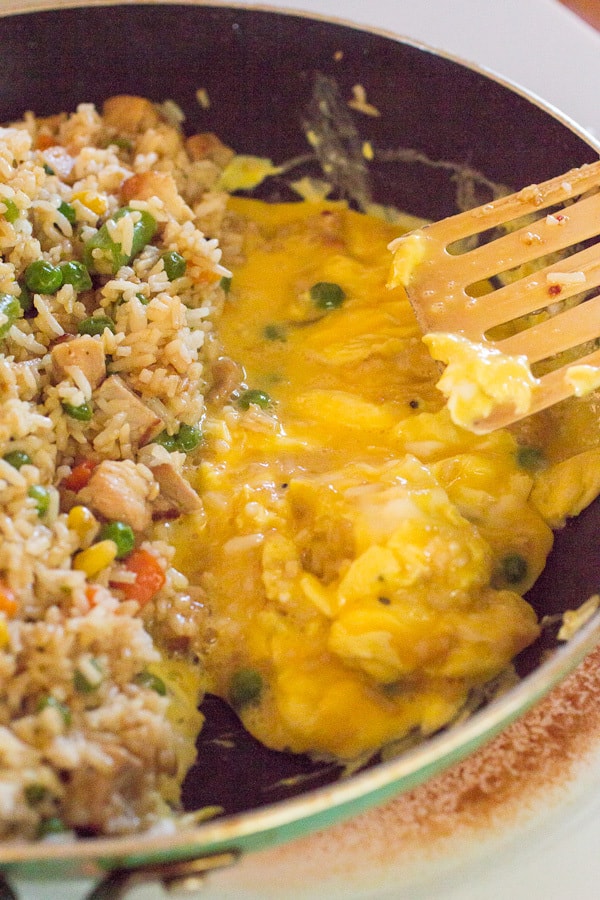 Mix the eggs into the rice, and serve hot!