This Spicy Garlic Chicken and Green Beans is quick to throw together and goes great over a bed of jasmine rice!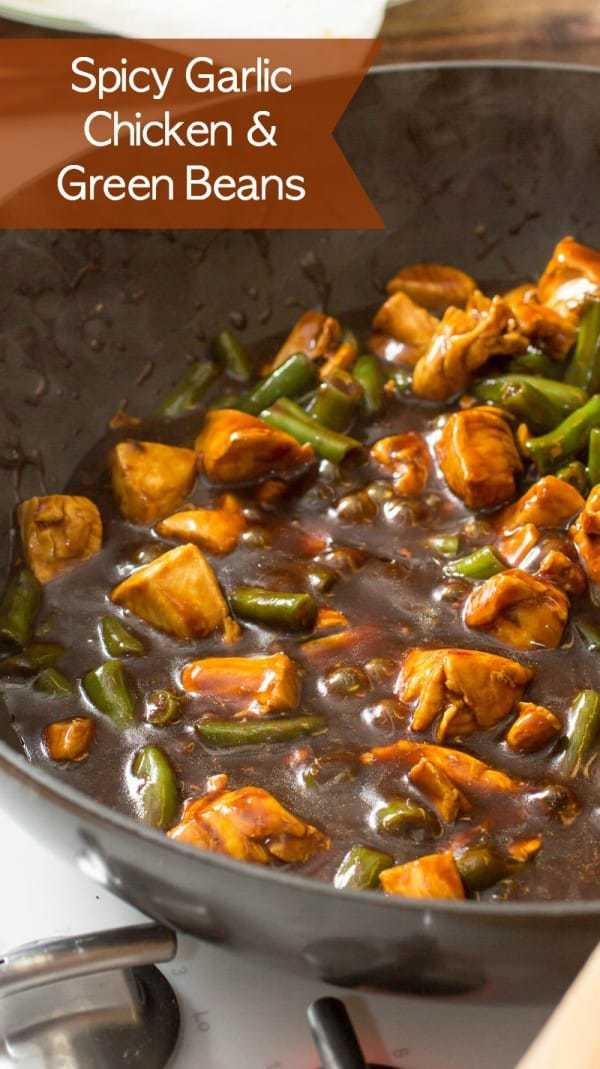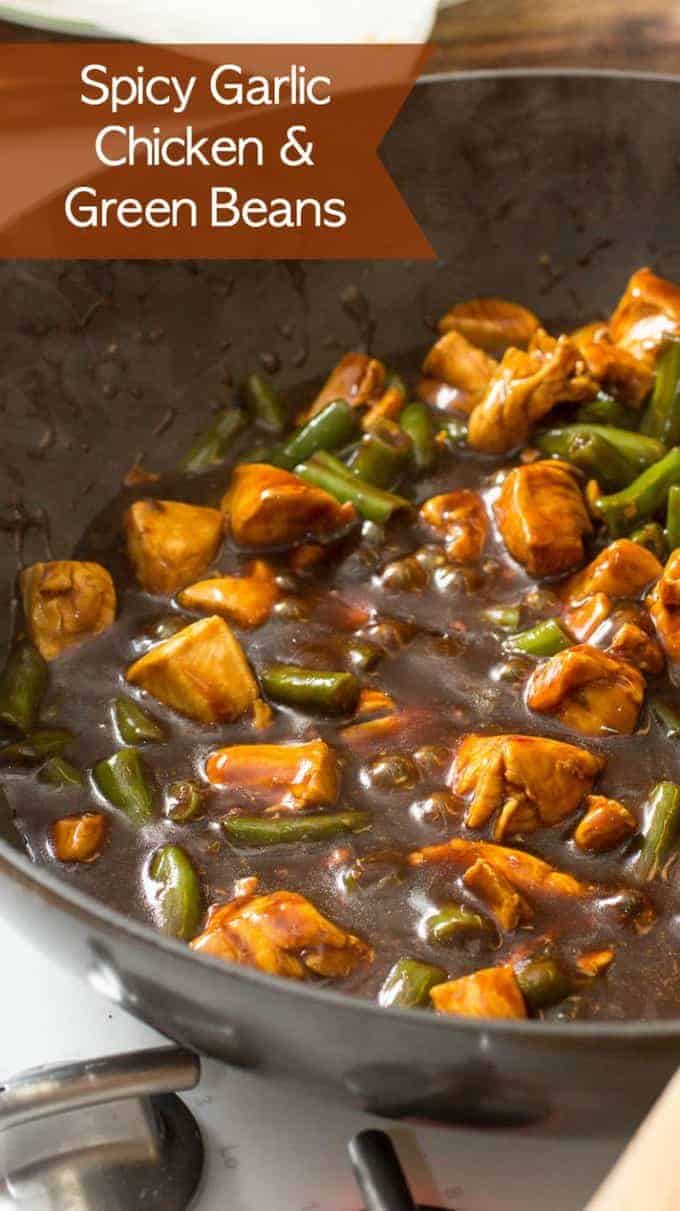 Spicy Garlic Chicken and Green Beans
This Garlic Chicken and Green Beans of my favorite 30-minute meals EVER. Don't like spice? Just leave that out and you're left with an amazing garlic chicken that you are going to want to add to the weekly rotation. 
Stir-fry is a great option for when you are wanting something quick and easy but also homemade for dinner.
It is one of my go-to options when I just do not feel like deciding what to make for dinner because we always have some meat and vegetables laying around the house. 
Do I have to use a wok for stir-fry?
Nope! Woks are my favorite for this, but they are definitely not necessary. Any non-stick pan will do.
How to make great stir-fry
HOT stove
SMALL batches
The secret to a wonderful stir-fry is to not be afraid of the HEAT. Run your stove at full blast because it still won't be nearly as hot as the burners in the kitchens of Asian restaurants. 
The other secret is to cook in small batches. Smalllll batches allow the pan to stay nice and blazing hot. If you overload the pan it is less stir-fry and more saute.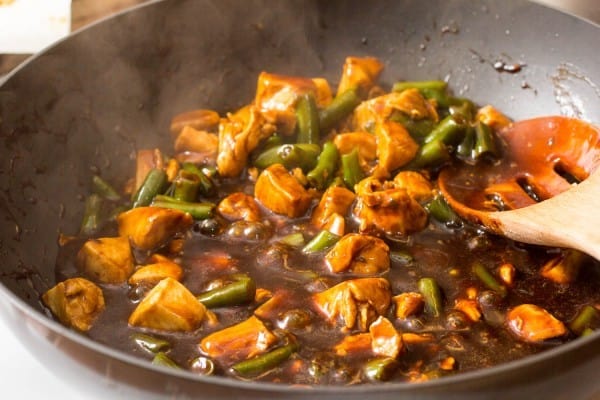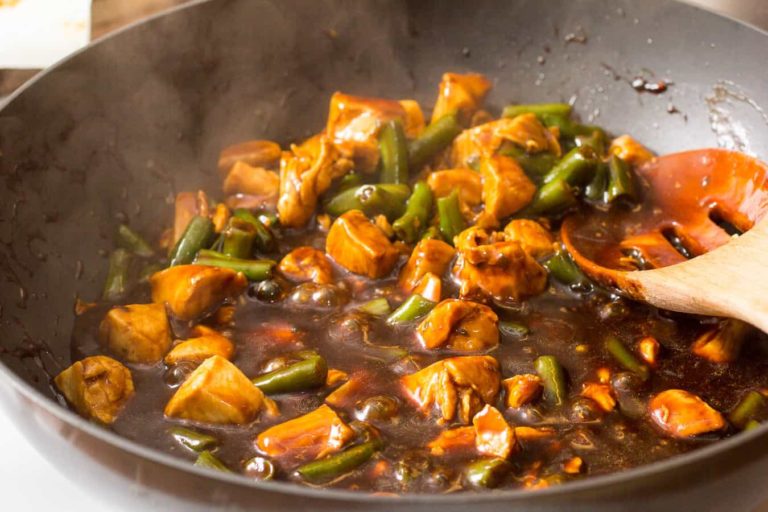 Can I substitute another vegetable?
Absolutely! You can use whatever vegetables you'd like, and whatever protein you'd like as well. This is a great multi-purpose stir-fry sauce, so feel free to get creative. 
Need a great rice recipe?
Make my Instant Pot Basmati!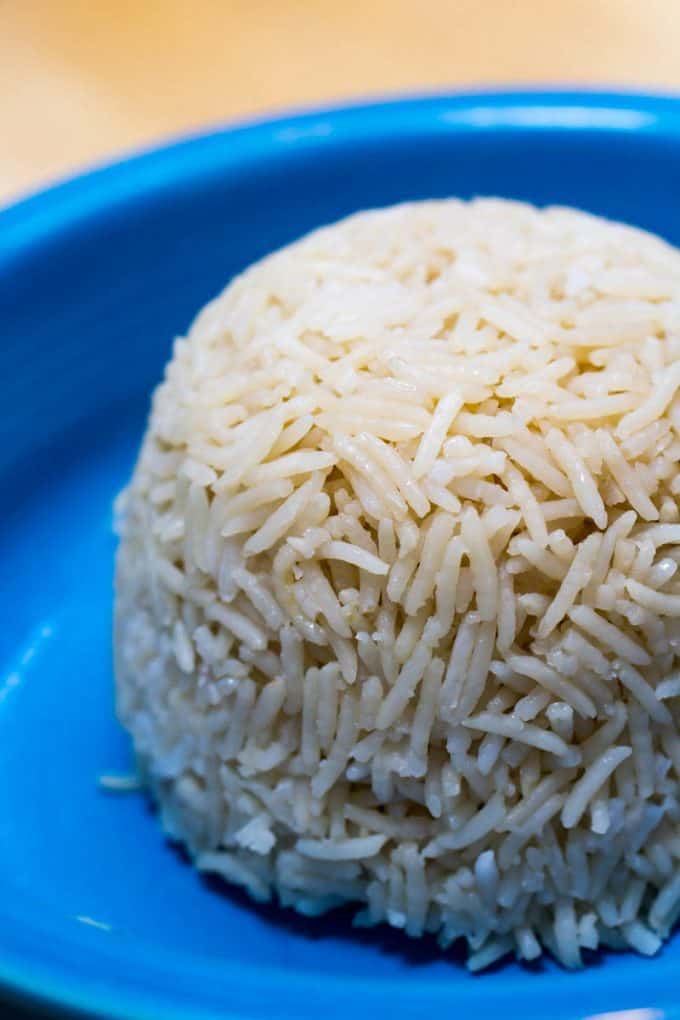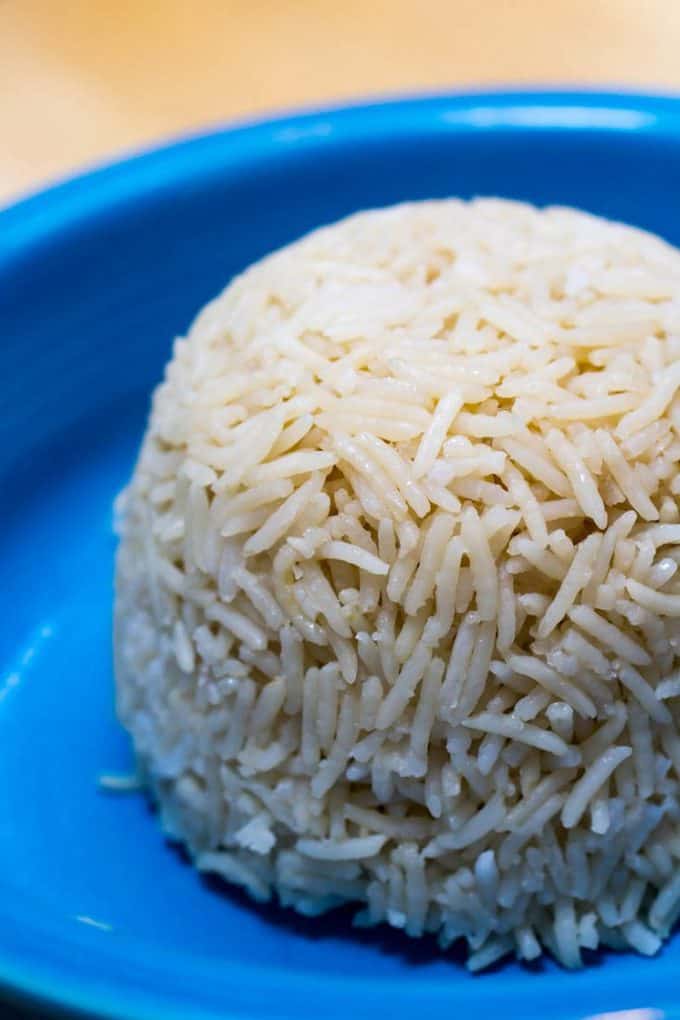 One Year Ago: Easy Berry Crisp
Two Years Ago: Loaded Baked Potato Salad
Three Years Ago: Baked Chicken Taquitos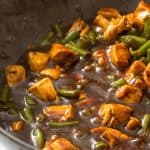 Spicy Garlic Chicken and Green Beans
Ingredients
1 1/2

pounds

boneless skinless chicken breast

cubed

pieces

assorted vegetables

cut into bite-sized

1-2

tablespoons

avocado oil

or other high-smoke-point oil
Sauce
4

tablespoons

soy sauce

4

tablespoons

water

2

tablespoons

mirin

1/2

teaspoon

sesame oil

2

teaspoons

minced garlic

2

teaspoons

chili garlic sauce

1

teaspoon

sriracha

2

tablespoons

brown sugar

1/2

teaspoon

ground ginger

11/2

tablespoons

cornstarch

1

teaspoon

canola oil
Instructions
Mix together all of the sauce ingredients and set aside.

Heat a wok over high heat with a small amount of oil inside. Quickly stir-fry the chicken in small batches (don't crowd the wok!) until it is no longer pink on the outside. Remove from wok and set aside.

Reheat wok with a bit more oil. Stir-fry the vegetables in batches until bright and crisp, yet partially cooked. About 3 minutes.

Add chicken back into the pan, and pour the sauce mixture over the top. Cook over medium-high heat, stirring constantly until the chicken is cooked through and the sauce is thickened.
Recipe Notes
*Amount of sauce pictured represents triple the amount of sauce here. To get similar results, please triple the sauce recipe.