Fire up the griddle and crack open the freezer, it is time to take a look at my favorite Blackstone Beef Recipes!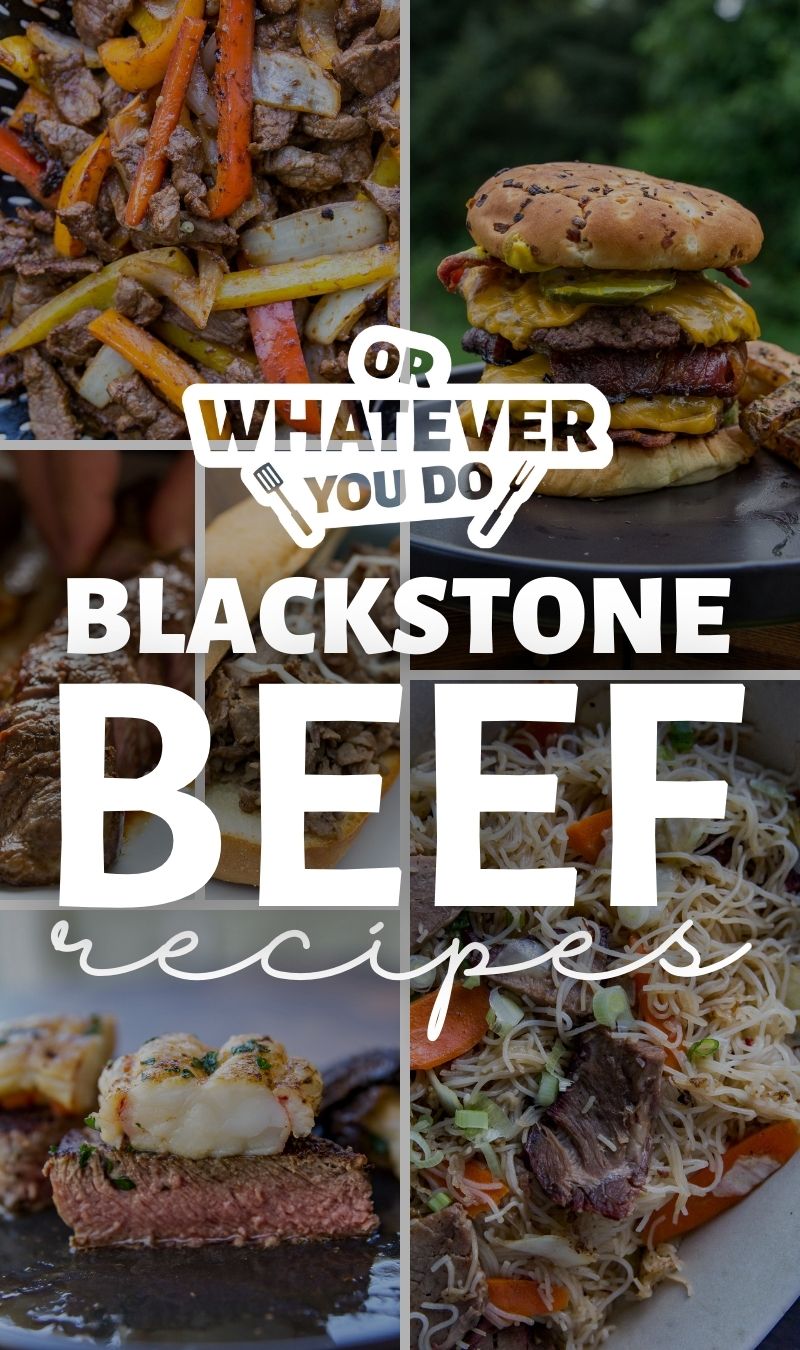 Blackstone Beef Recipes
The Blackstone quickly rose to the top spot of my outdoor cooking arsenal when I discovered that you could make insane amounts of food in record time without dirtying 100 different pans, the 2nd time I used it. We're talking food in quantities that can even keep my crew happy.
Beef is a great protein to make on the griddle, and there are so many different directions you can go with it.
More Blackstone Recipes here!
Blackstone Beef Recipes
Welcome to my FAVORITE Blackstone Beef Recipes! I'm on a mission to gather the most comprehensive and delicious collection of Blackstone Recipes using beef on the internet. Bookmark this page, new additions will be added regularly!
Join me, and if you make something on this list make sure to reach out @orwhateveryoudo and let me know what you think!
See all of my favorite Blackstone Recipes here!