If you are a take-out Chinese or Chinese buffet fan, you've had Beef and Broccoli before. You probably didn't know how effortless this dish is to make at home. We fired up the griddle for this Blackstone Beef and Broccoli recipe, and it was a huge hit around here.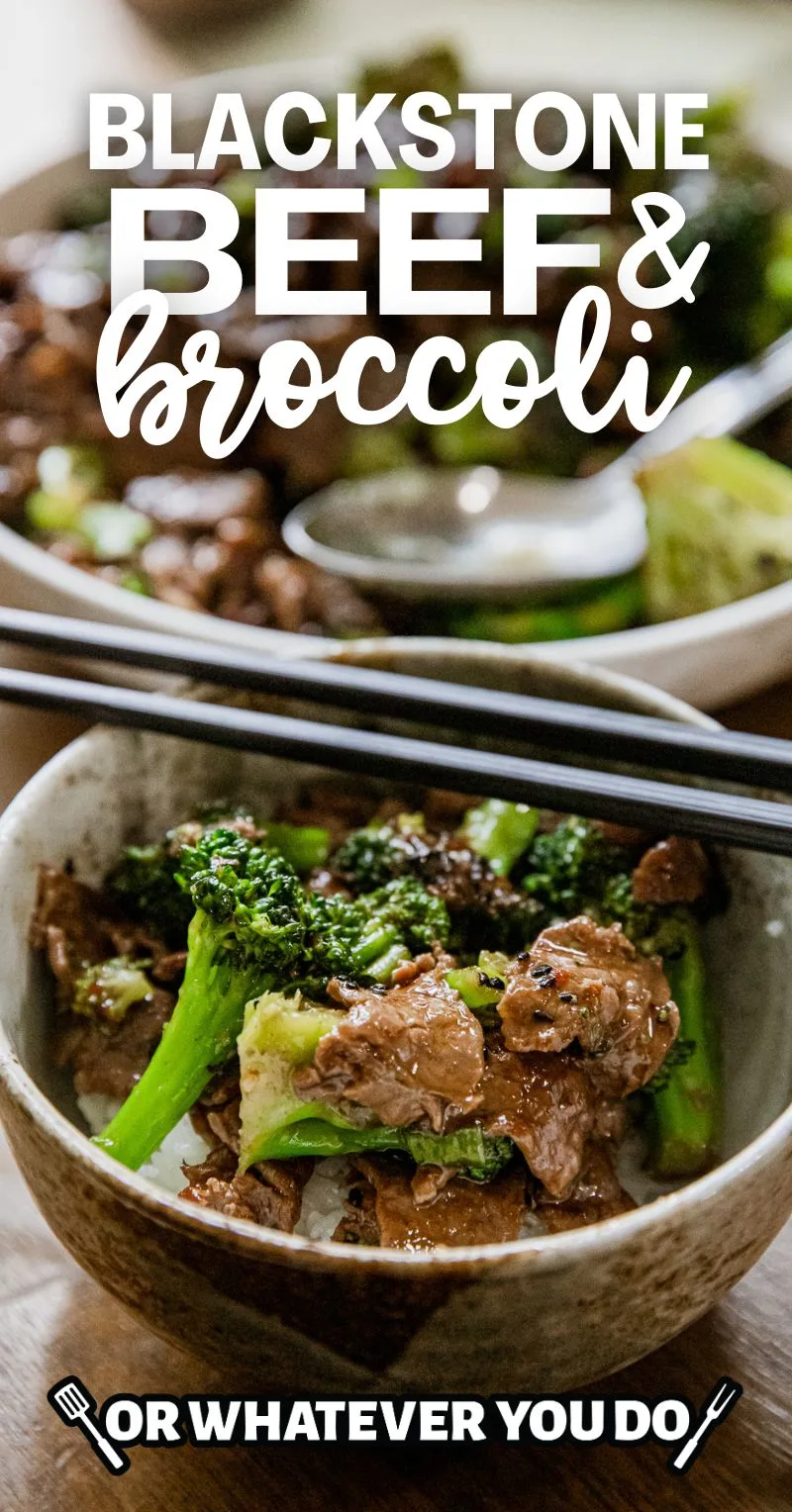 Blackstone Beef and Broccoli Recipe
One of my favorite convenience items at Costco is their big packages of thinly sliced New York steak. They are perfect for many different dishes, and unless you have a meat slicer, you can't get these same kinds of thin cuts at home.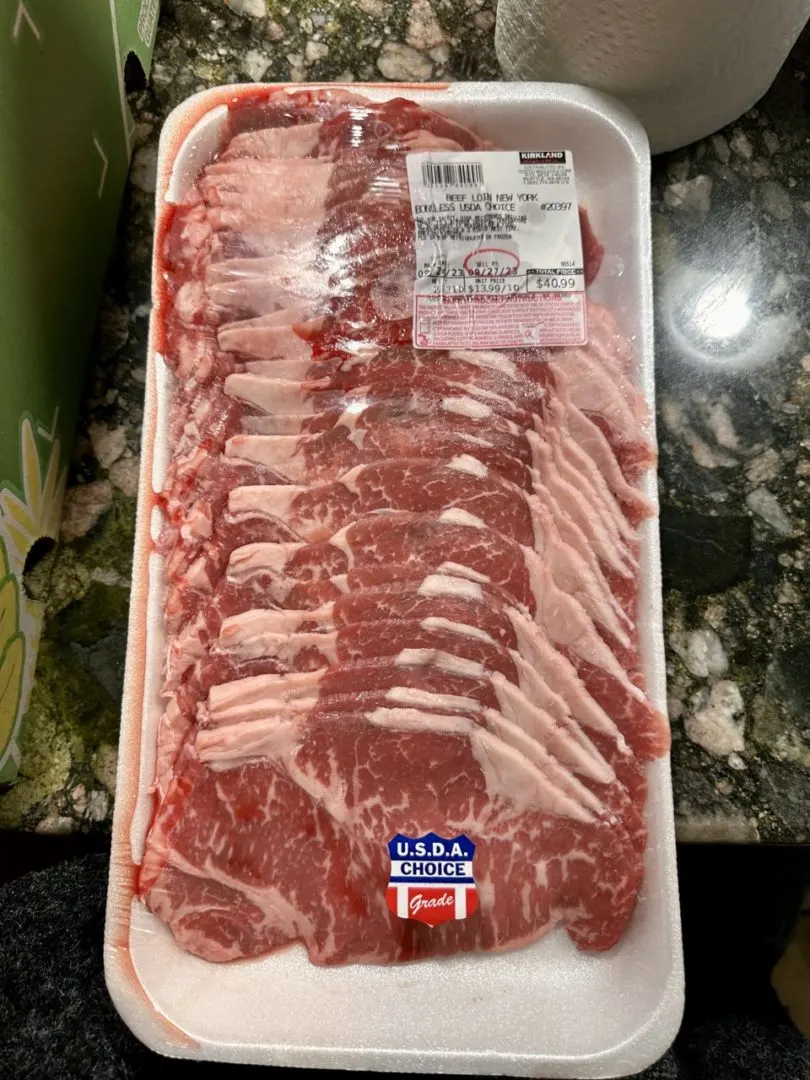 This pack of steak may take up a chunk of your protein budget, for sure, but it is worth it. You can get a few different meals out of this pack, depending on how many people you are feeding. I used about 1/2 of it for this recipe, and then 1/4 of what was left to make a quick homemade hot roast beef (recipe coming soon), and the rest to make a Spicy Beef and Rice Cake Stir Fry (recipe also coming soon).
The Beef and Broccoli featured in this post easily fed 4 people large portions, and couldn't fed 6 more reasonable portions along with rice and a salad.
The Hot Roast Beef was enough for 2 nice-sized portions, and the Beef and Rice Cakes fed 4-6 as well. Conservatively, this package of meat made enough food for 10 servings of food. That's only $4 per serving for high-quality protein, and the rest of the ingredients were pretty inexpensive in these dishes. Much cheaper than eating out, and making both this beef and broccoli and the spicy beef and rice cakes would make amazing make-ahead lunches too.
If you don't have access to a Costco you can always ask your butcher to cut it this way. Feel free to show them the picture above so they know what type of cut you're talking about. You don't have to use New York strips, but you will want to choose a cut of steak with decent marbling.
More Blackstone Recipes here!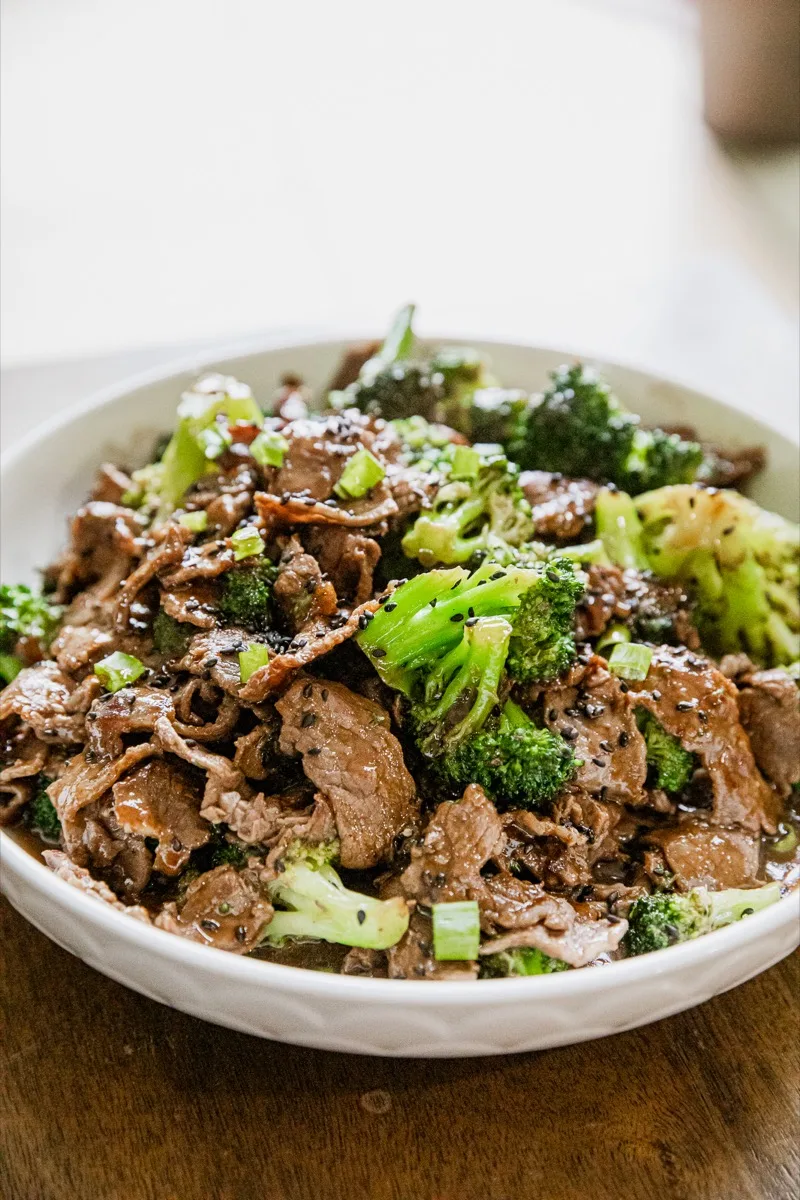 Beef and Broccoli shopping list
Wondering if you have to hit the store? Here's the list of items you'll need to make this recipe. For specific amounts, please refer to the printable recipe card at the bottom of the post.
Thinly sliced steak
Broccoli florets
Avocado oil
Salt
Granulated garlic
Chinese Five Spice
Onion powder
Pepper
Soy sauce
Brown sugar
Corn starch
Mirin
Rice vinegar
Garlic
Johnny's Au Jus Powder (optional)
Ginger
60+ Incredible Blackstone Recipes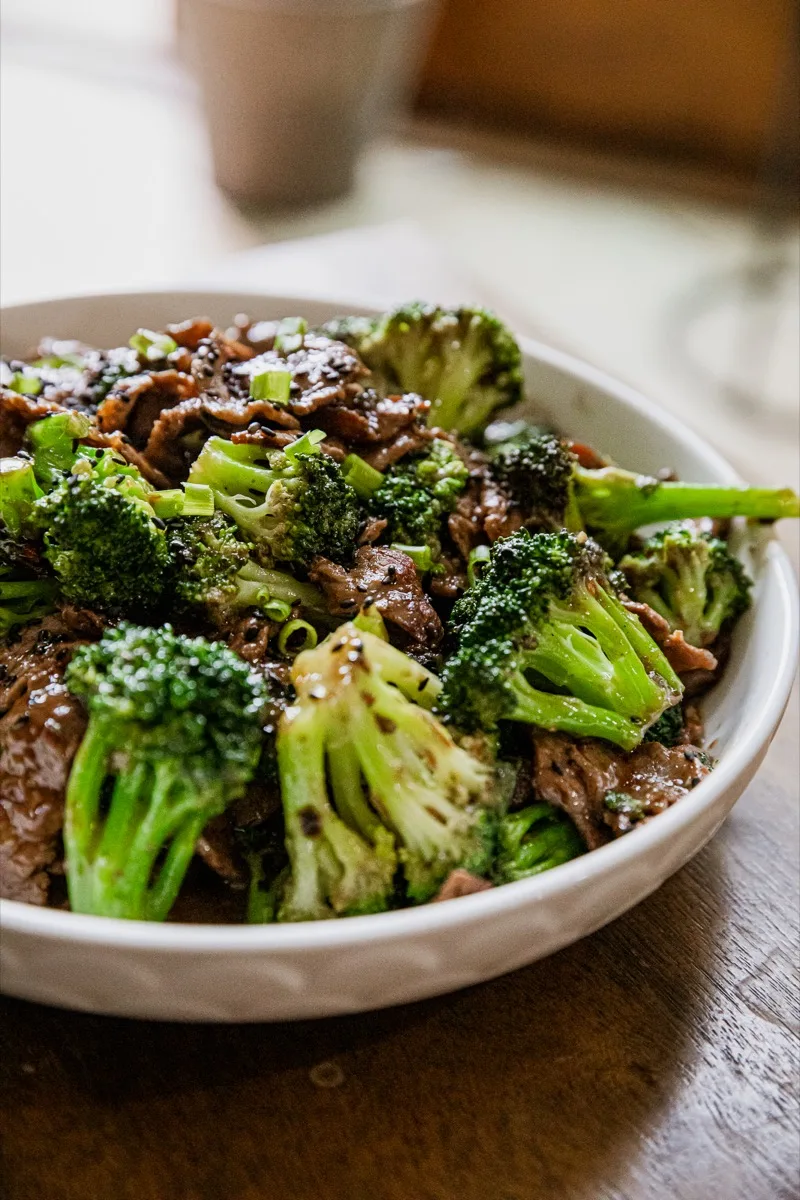 How to make Beef and Broccoli on the Blackstone
This is just the overview so you can see what you're actually getting into here. When you are cooking, you'll want to use the full recipe at the bottom of the page.
Preheat
Preheat the griddle over high heat. Make sure it is cleaned well.
Prep
Mix the sauce ingredients in a small bowl with a whisk. If your steak isn't sliced, now's the time. Slice it nice and thin, and against the grain.
I like to use the SUPER thin sliced steak from Costco for this recipe. Makes it so easy!
Mix the steak seasoning in a small bowl and then season the steak with it on all sides.
Cook
Lay down a thin layer of oil on the griddle and dump the fresh broccoli on. Stir fry for a few minutes and then make a pile. Pour about 1/4 cup of water into the middle of the pile and cover with a dome.
Put the seasoned steak down on the griddle and spread out into a single layer. Stir fry until it is browned on both sides.
Combine the broccoli and the beef in the middle of the griddle. Pour the sauce over the top and stir constantly, scraping the bottom, until the sauce is thickened and coating the beef and broccoli.
Remove from the griddle.
Enjoy
Serve over rice or yakisoba.
Try with a side of our
Miso Brown Butter Udon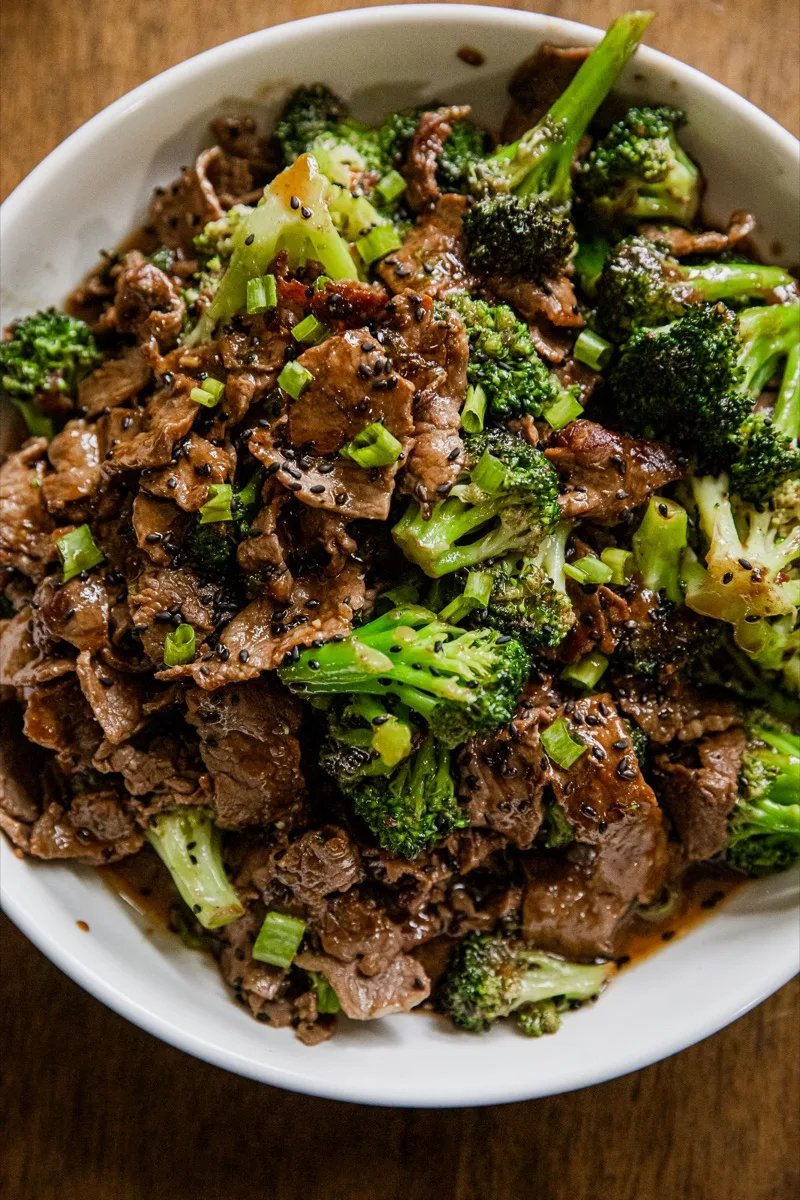 Blackstone Beef and Broccoli FAQ
Can this dish be made in advance?
Yes! This makes a fantastic make-ahead meal for easy lunches. It reheats beautifully, too. This would also be a good meal for a family who just had a baby or someone who has been through a rough time and could use some easy meals. Typically, they get inundated with pasta dishes and casseroles, so a good stir-fry full of vegetables would be a welcome change-up.
Are there any recommended substitutions or additions?
Sure! You can change up the sauce to suit your own dietary preferences or the ingredients you have on hand. Do you like spice? Throw in some Sriracha or Chili Garlic Sauce. Have some other vegetables in the fridge that need to get cooked? Toss them in. Stir fry is as versatile as it is delicious.
What's the best way to store and reheat leftovers?
We tossed these leftovers in a big freezer baggie and reheated them in the microwave. Simple!
Get all my Fried Rice Recipes here!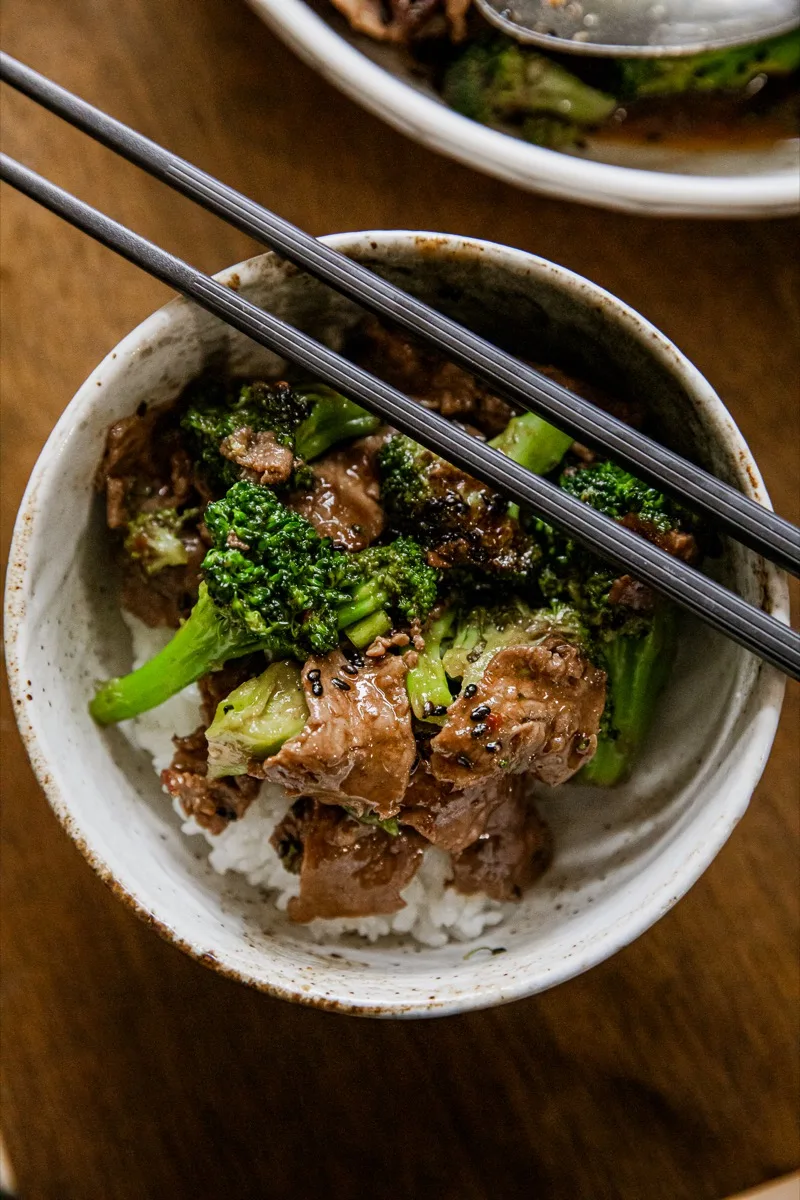 Serve this with…
Make this easy Tanghulu Recipe – a candied fruit recipe that is perfect for dessert!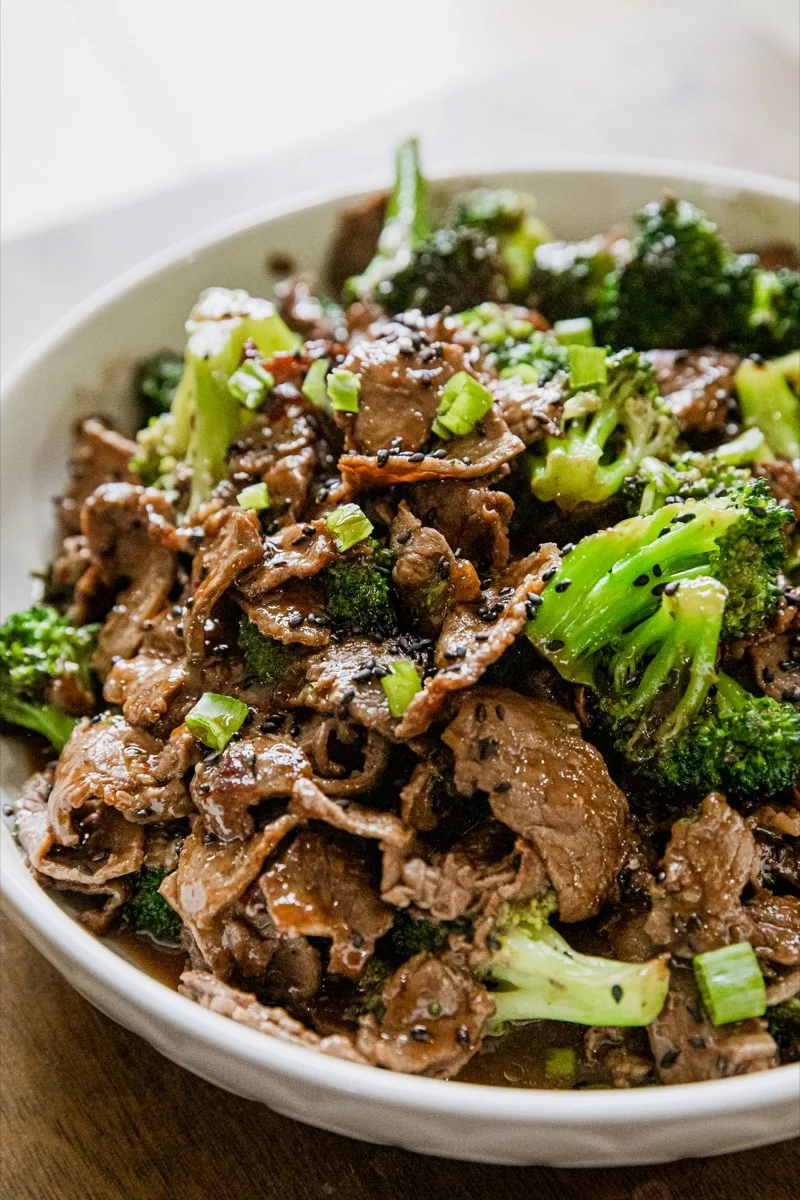 More Great Asian-Inspired Recipes to Love!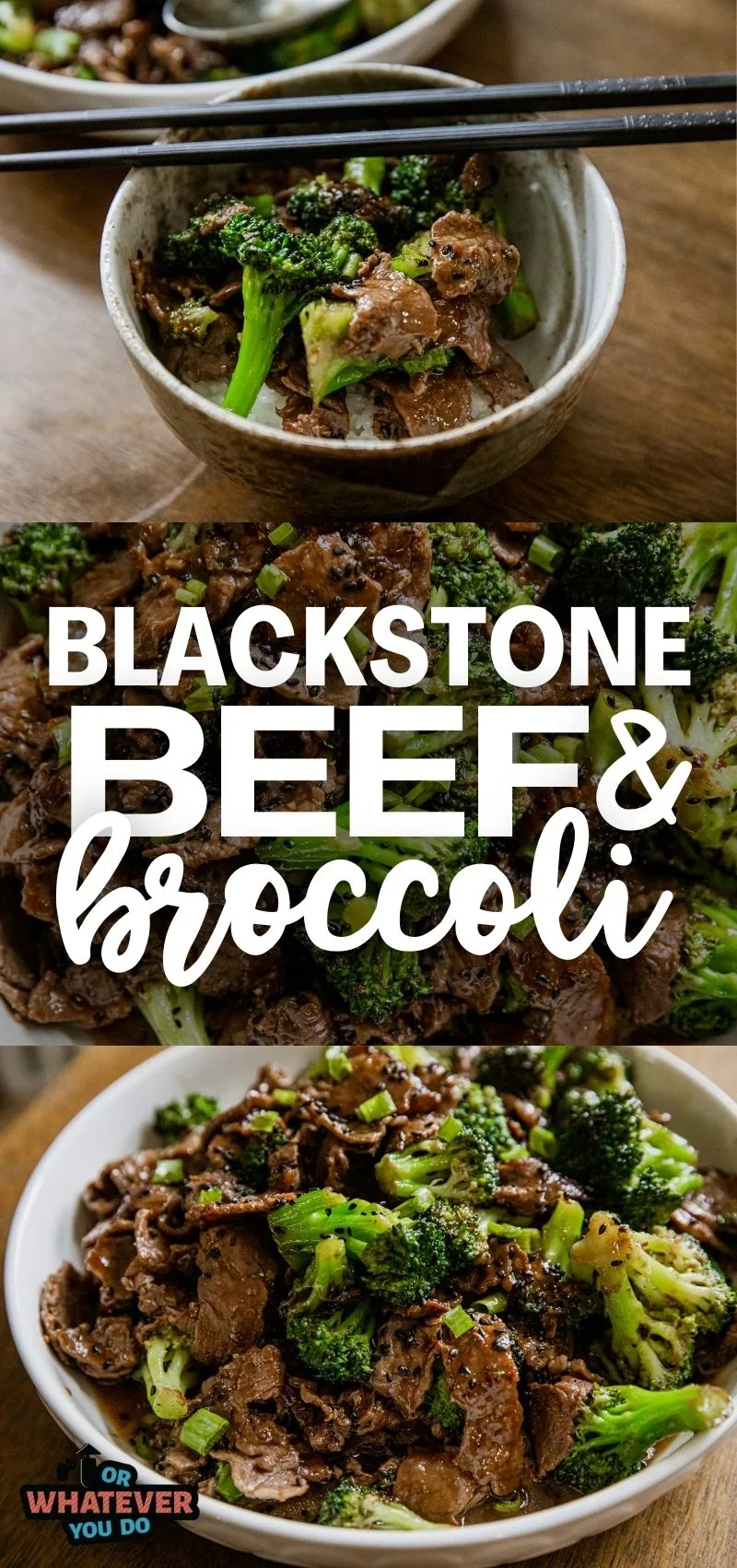 Yield: 6 servings
Blackstone Beef and Broccoli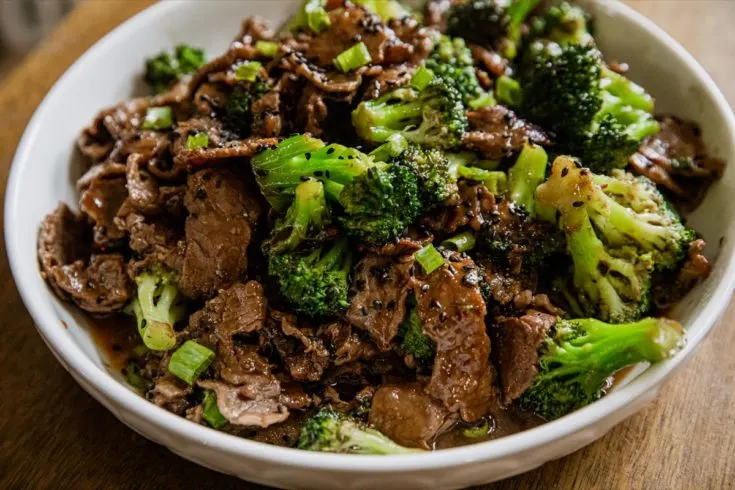 This delicious, homemade Beef and Broccoli recipe is cooked on the Blackstone Griddle and comes together in a flash!
Ingredients
2 pounds thinly sliced steak
3 cups broccoli florets
3 tablespoons avocado oil
Steak Seasoning
1 teaspoon salt
1/2 teaspoon granulated garlic
1/2 teaspoon Chinese Five Spice
1/4 teaspoon onion powder
1/4 teaspoon pepper
Sauce
1/2 cup water
1/4 cup soy sauce
2 tablespoons brown sugar
2 tablespoons corn starch
1 tablespoon mirin
1 tablespoon rice vinegar
1 teaspoon minced garlic
1 teaspoon Johnny's Au Jus Powder (optional)
1/4 teaspoon minced ginger
Instructions
Preheat your griddle over high heat.
While the griddle preheats, mix together your steak seasoning and evenly coat all of the thinly sliced steak.
In a small bowl, whisk together the sauce ingredients until there are no more lumps from the corn starch.
Add the avocado oil to the preheated griddle. Put the broccoli down and stir fry for 2-3 minutes. Pile it up and add some water to the middle before covering with a domed lid.
Add the beef to the griddle and let it brown on both sides. Flip and chop it as it cooks into bite-sized pieces.
Combine the broccoli and the beef and drizzle the sauce over the top.
Stir and flip continuously for 2-3 minutes, until the sauce is cooked and thickened and is coating the broccoli and beef.
Remove from the griddle and serve hot.
Recommended Products
As an Amazon Associate and member of other affiliate programs, I earn from qualifying purchases.
Nutrition Information:
Yield:
6
Serving Size:
1
Amount Per Serving:
Calories:

548
Total Fat:

35g
Saturated Fat:

12g
Trans Fat:

0g
Unsaturated Fat:

19g
Cholesterol:

147mg
Sodium:

1056mg
Carbohydrates:

14g
Fiber:

3g
Sugar:

6g
Protein:

42g
Nutrition data provided here is only an estimate.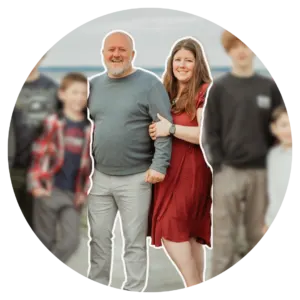 Nicole Johnson, a self-taught expert in grilling and outdoor cooking, launched Or Whatever You Do in 2010. Her blog, renowned for its comprehensive and creative outdoor cooking recipes, has garnered a vast audience of millions. Nicole's hands-on experience and passion for grilling shine through her work. Her husband, Jeremiah Johnson, also plays a pivotal role in recipe development, adding his culinary flair to the mix. Together, they form a dynamic duo, offering a rich and varied outdoor cooking experience to their followers.