Our easy Copycat Orange Chicken has all of the big orange flavor AND the signature crunchy texture of your favorite take-out dish but without the take-out bill! You can make this in about an hour and have a delicious dinner on the table, made with ingredients you can pronounce in your very own kitchen. Don't be intimidated by the relatively long ingredient list, most of what's on it you can find in your fridge and pantry already.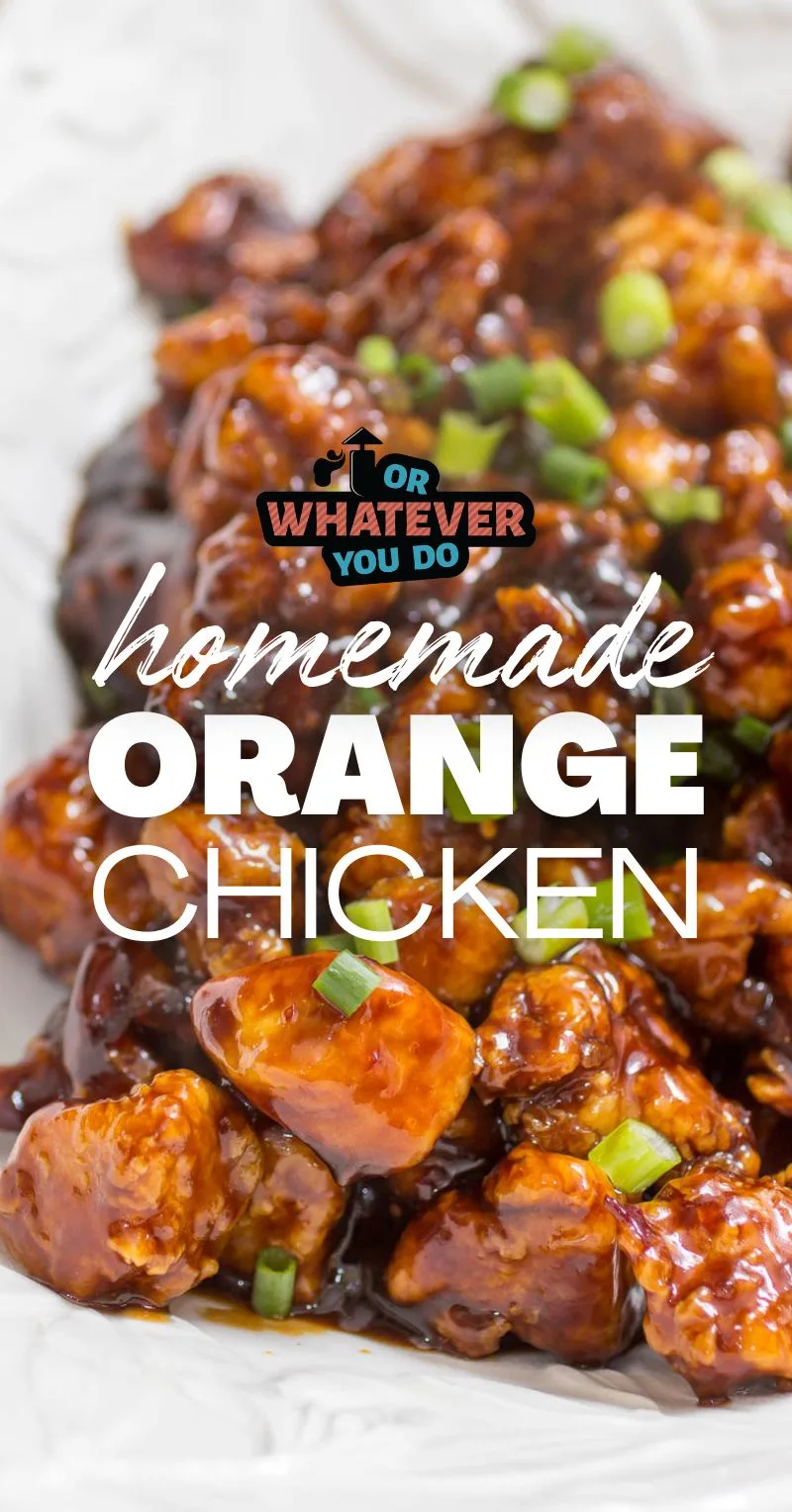 Copycat Orange Chicken Recipe
This Panda Express Copycat Orange Chicken is one of my "go-to" recipes to get the job done when I'm craving take-out, but not the huge bill.
It costs a fortune to feed this crew when it doesn't come from our own kitchen, so when I want to save a few bucks and cook a homemade meal that ALL the kids will actually eat (for once), I make this!
Don't let the ingredient list scare you.
Everything is really common.
You can even skip the orange extract if you don't have it, but I think it adds an extra kick to the flavor of this.
There is nothing hard or complicated about this, and you can customize the sauce to your own preferences. You want it spicy? Toss in some extra chili pepper or some Sriracha.
I love using my wok to do this kind of frying. It is easy to get out of the pan, and maintains a pretty even temperature all through the oil. If you don't have a wok, any non-stick or well-seasoned cast iron pan will work.
Make some Egg Rolls with this dish!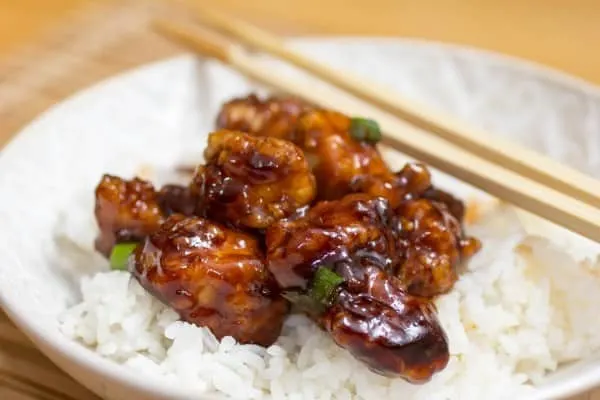 Orange Chicken Shopping List
Want to know what you need to pick up from the store? Check out this list. Make sure to refer to the recipe card at the bottom of the post for all of the amounts and specifics.
Chicken
Egg
Salt & Pepper
White pepper
Oil
Cornstarch
Flour
Orange zest
Gourmet Garden ginger stir-in paste (or fresh ginger)
Gourmet Garden chunky garlic stir-in paste (or fresh garlic)
Gourmet Garden lightly dried chili peppers (or red chili flakes)
Sesame oil
Soy sauce
Sugar
White vinegar
Orange extract (optional)
Freshly squeezed orange juice
Green onions
Make my Miso Brown Butter Udon sometime too!
How to make Orange Chicken at home
Orange chicken is one of my favorite dishes at Panda Express, and this recipe is one of the best homemade copycats I've ever tried.
The crispy breading and sticky sweet orange sauce are the perfect mix. If you want to get an exact copy, use the Panda Express bottled Orange Chicken sauce.
This is just the overview so you can see what you're actually getting into here. When you are cooking, you'll want to use the full recipe at the bottom of the page.
Breading
Mix up the egg mixture and put your cut-up chicken into it. In a separate bowl, mix up the cornstarch and flour with the orange zest and set aside.
Preheat
Get your oil preheated over medium heat. You want it at about 350°-375°F ideally.
Bread & Fry
Remove the chicken from the egg mixture with a slotted spoon. Let the excess drip off and then place into the cornstarch mixture and toss to coat.
Fry in batches, and repeat until all of the chicken is cooked.
Sauce
Mix up the fresh OJ and cornstarch for the sauce. Set aside.
Make the sauce following the instructions in the recipe cards, thicken with the OJ slurry, and then toss in the cooked breaded chicken and carefully stir to evenly coat with the sauce.
Serve with our Miso Soup!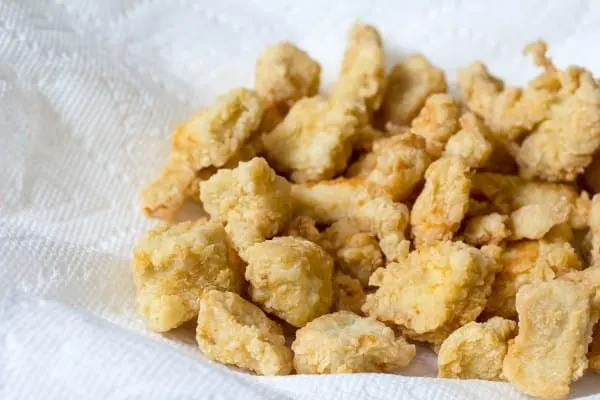 Orange Chicken FAQ
Is Orange Chicken the same as Sesame Chicken?
Basically. The breading is the same, but the big difference here is the flavors in the sauce.
If you are looking for sesame chicken, I have a wonderful sesame chicken recipe I'd love you to check out! That version isn't breaded, but it is super delicious and a slightly lighter version than its breaded and fried cousin.
Why does orange chicken taste so good?
For me, it is the combination of the crunchy breading over the tender chicken, and the citrusy savory sauce coating everything is like icing on this umami cake. I love this dish SO much. It is easily one of my favorites to order at Panda Express, and one of the family's favorites for me to whip up at home. We don't fry at home very often, so when I make this it is a special treat.
What's the difference between orange chicken and general tso chicken?
Orange Chicken and General Tso's Chicken are both popular Chinese-American dishes, often found on menus in Chinese restaurants in the United States. While they share some similarities, there are notable differences between the two dishes:
Orange Chicken features crispy fried pieces of chicken coated in a sweet, tangy, and slightly spicy orange-flavored sauce. The sauce is made with ingredients like orange zest, orange juice, sugar, vinegar, and often includes a hint of chili or red pepper flakes for a mild heat.
General Tso's Chicken consists of deep-fried chicken pieces that are crispy on the outside and tender on the inside, much like orange chicken. However, the sauce is rich, slightly sweet, and has a stronger savory and umami flavor profile. It's typically made with soy sauce, hoisin sauce, sugar, vinegar, and garlic, and often includes red pepper flakes for a more pronounced heat.
The main differences between Orange Chicken and General Tso's Chicken lie in their flavor profiles, sauce textures, heat levels, and the specific ingredients used in their respective sauces. Both dishes are beloved for their combination of crispy fried chicken and flavorful sauces, making them staples in Chinese-American cuisine.
How about our Smoked Asian Chicken Salad?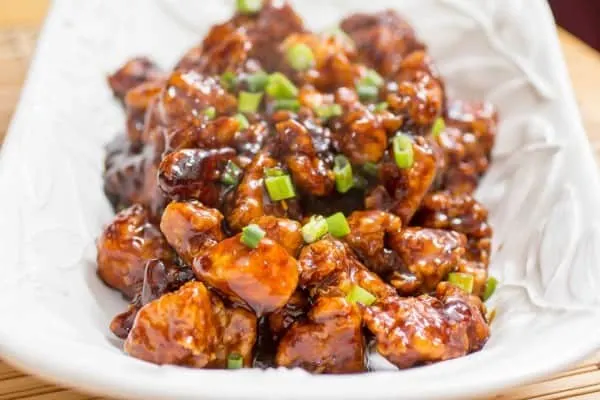 More great recipes to enjoy!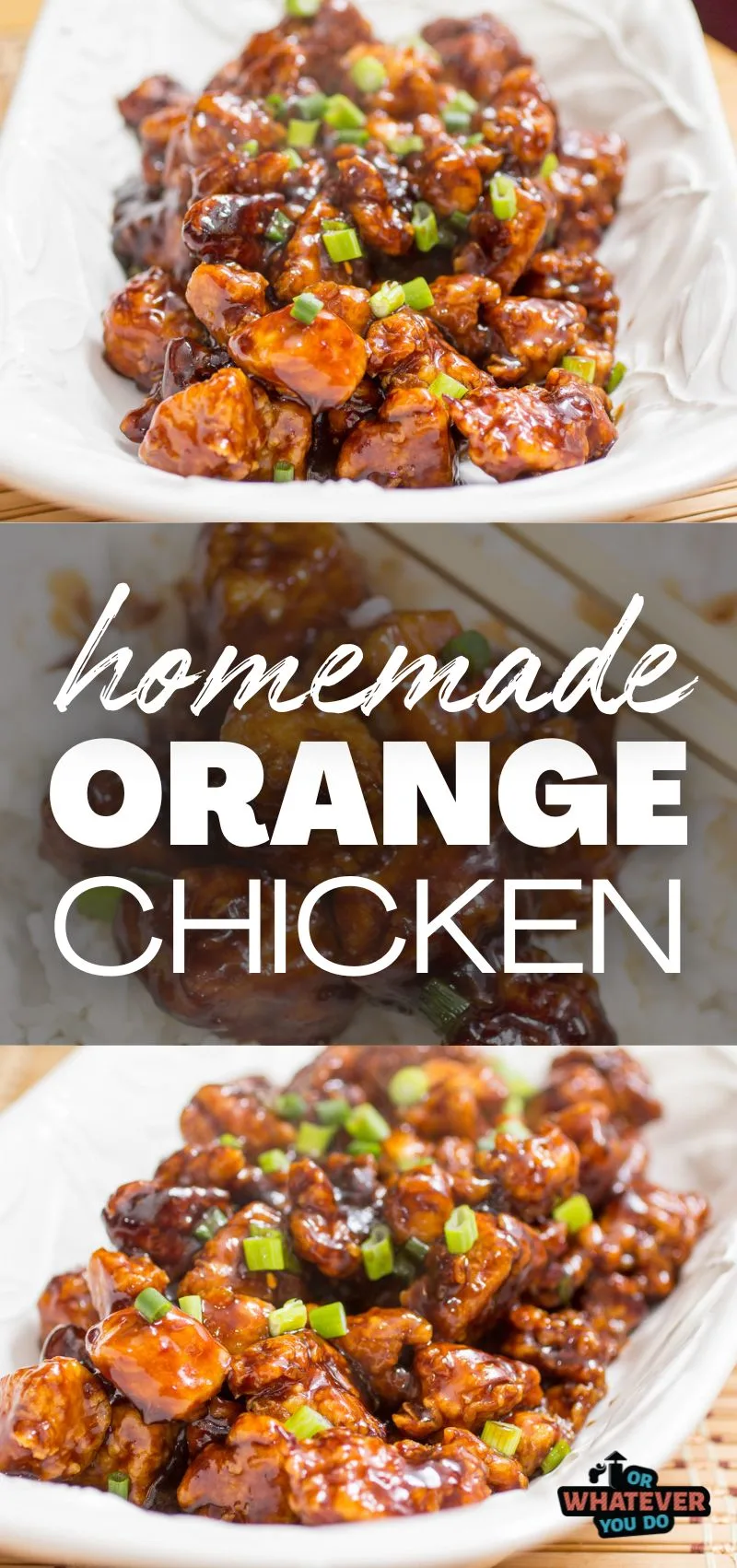 Yield: 8 servings
Panda Express Copycat Orange Chicken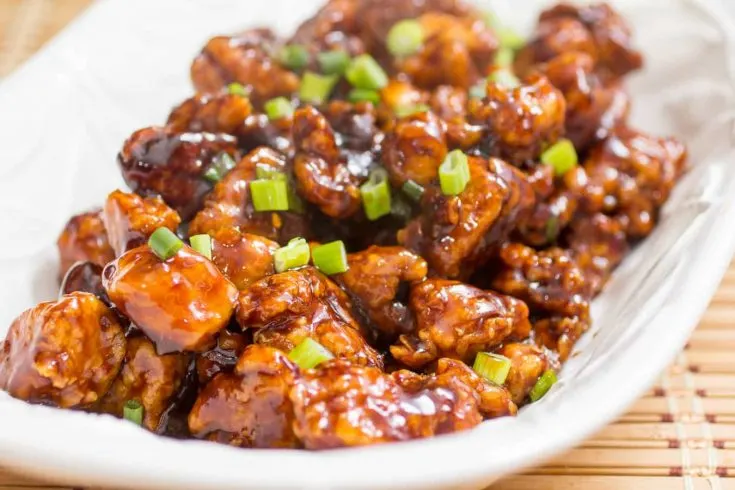 When you are craving some crispy sweet orange chicken, don't feel like you need to run down the street. Make your own homemade orange chicken for a fraction of the cost.
Ingredients
Chicken & Marinade
2 pounds chicken, cut into 1 inch chunks
1 egg, beaten
1 1/2 teaspoons salt
1 teaspoon white pepper
2 tablespoons oil
Breading
1 cup corn starch
1/2 cup flour
1 tablespoon orange zest
1-3 cups of canola oil for frying
Sauce
1 teaspoon canola oil
1 tablespoon Gourmet Garden ginger stir-in paste
1 teaspoon Gourmet Garden chunky garlic stir-in paste
1/2 teaspoon Gourmet Garden lightly dried chili peppers
1/2 teaspoon sesame oil
1 1/2 tablespoons soy sauce
1 1/2 tablespoons water
5 tablespoons sugar
5 tablespoons white vinegar
1/2 teaspoon orange extract
Sauce Thickener
1/4 cup freshly squeezed orange juice
1 tablespoon corn starch
Garnish
4-5 green onions, chopped
Instructions
Combine the chicken, egg, 1 1/2 teaspoons salt, white pepper, and oil in a bowl. Stir to combine, and set aside.
Mix together the corn starch, flour, and orange zest in a separate bowl.
Start preheating your oil over medium to medium-high heat. You want the chicken to fully cook in 2-3 minutes.
Working in batches, remove the chicken from the egg mixture, and place into the corn starch/flour mixture. Tap off the excess, and place into the hot oil carefully. Don't overfill your pan or the oil will cool off too much to cook effectively.
Remove from the oil when the chicken is crispy and cooked through to a paper towel covered plate. Continue breading and cooking the remaining chicken until it is all cooked.
Combine the 1/4 cup orange juice and corn starch. Mix until there are no lumps, and set aside.
In another pan, place the 1 teaspoon canola oil and heat over medium high heat. Add the ginger, garlic stir-in paste, chili pepper stir-in paste, and sesame oil. Stir fry for about 30 seconds, and then add the soy sauce, water, sugar, white vinegar, and orange extract.
Add the chicken back into the pan, and toss to coat. Drizzle in the thickener mixture, and continue stirring until thickened. Toss in the green onions, reserving a few to garnish the final dish.
Recommended Products
As an Amazon Associate and member of other affiliate programs, I earn from qualifying purchases.
Nutrition Information:
Yield:
12
Serving Size:
1
Amount Per Serving:
Calories:

771
Total Fat:

68g
Saturated Fat:

7g
Trans Fat:

0g
Unsaturated Fat:

59g
Cholesterol:

87mg
Sodium:

436mg
Carbohydrates:

21g
Fiber:

1g
Sugar:

6g
Protein:

20g
Nutrition data provided here is only an estimate. If you are tracking these things for medical purposes please consult an outside, trusted source. Thanks!