This copycat orange chicken is one of my "go-to" recipes to get the job done when I'm cravings take-out, but not the huge bill. It costs a fortune to feed this crew when it doesn't come from our own kitchen, so when I want to save rather than spend AND cook a homemade meal that ALL the kids will actually eat for once, I make this!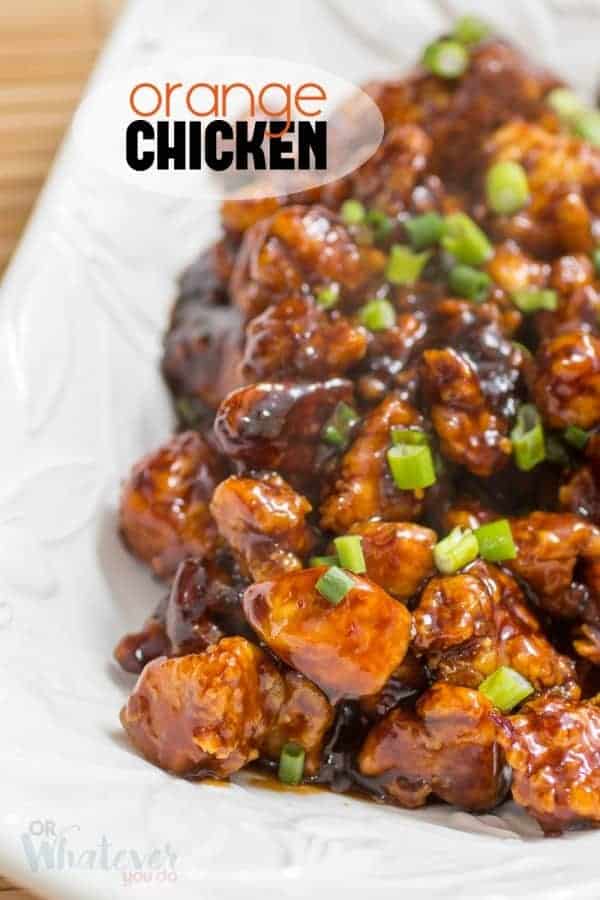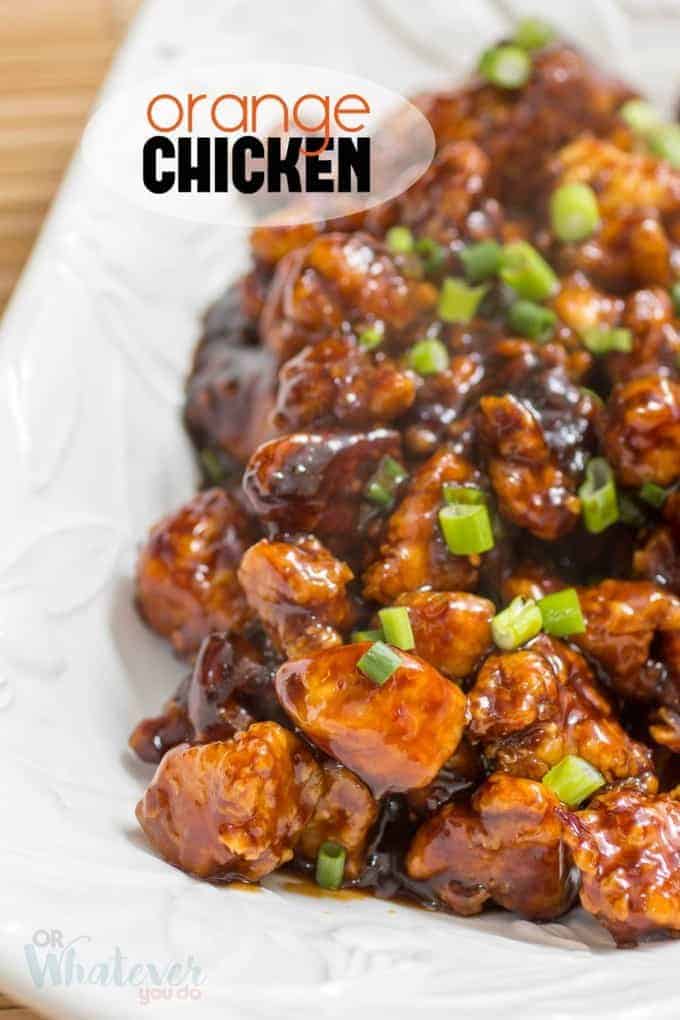 Amazing Copycat Orange Chicken
Don't let the ingredient list scare you here. Everything is really common. You can skip the orange extract if you don't have it, but I think it adds an extra kick to the flavor of this. You can also use fresh ginger and garlic in place of the Gourmet Garden versions, but I LOVE keeping those on hand to save some time and ensure that nothing goes bad between the time I pick up my herbs and spices and the time I actually use them. Which sometimes can be quite a while. These are literally my #1 cooking staple right now. I am a bit obsessed with them!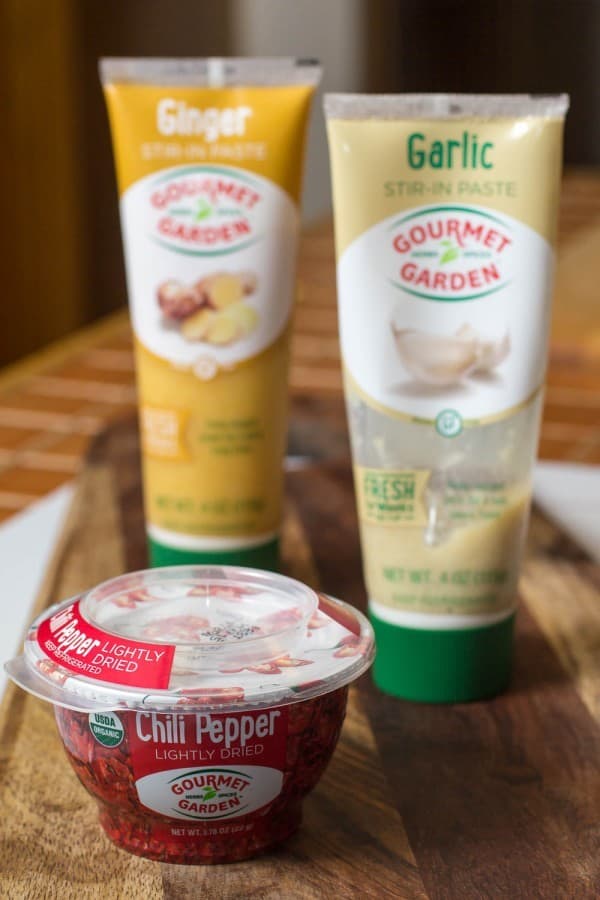 There is nothing hard or complicated about this, and you can customize the sauce to your liking. You want it spicy? Toss in some extra chili pepper or some Sriracha.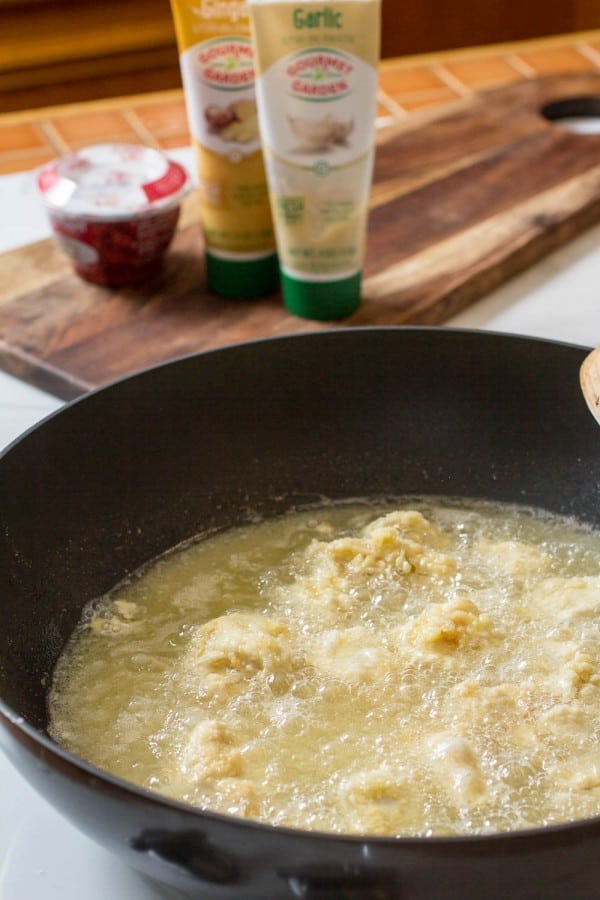 I love using my wok to do this kind of frying. It is easy to get out of the pan, and maintains a pretty even temp all through the oil.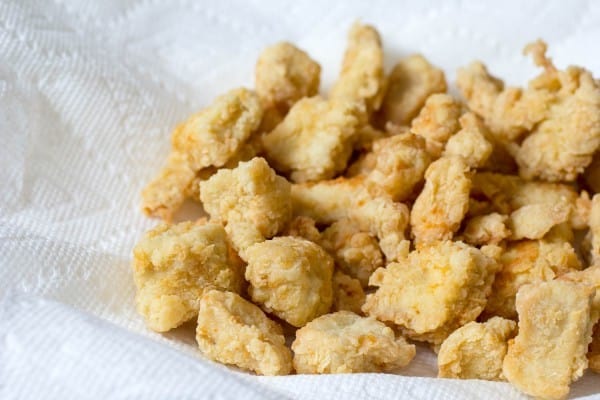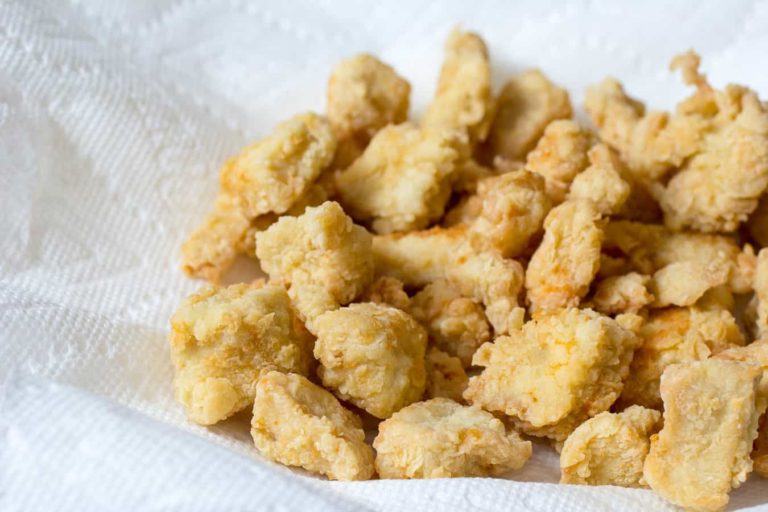 I just love how to sauce fully coats the chicken and adds such awesome flavor. All you need is some rice and some steamed vegetables and you have a complete meal.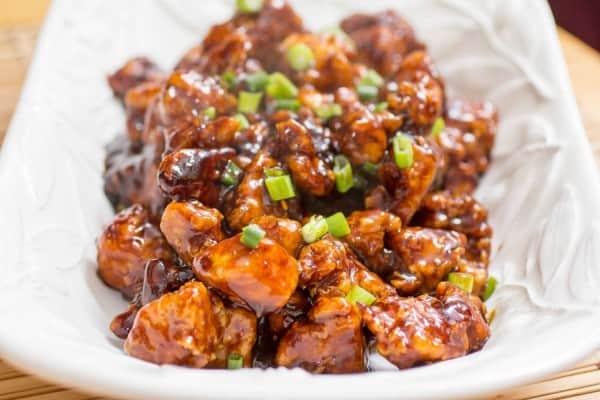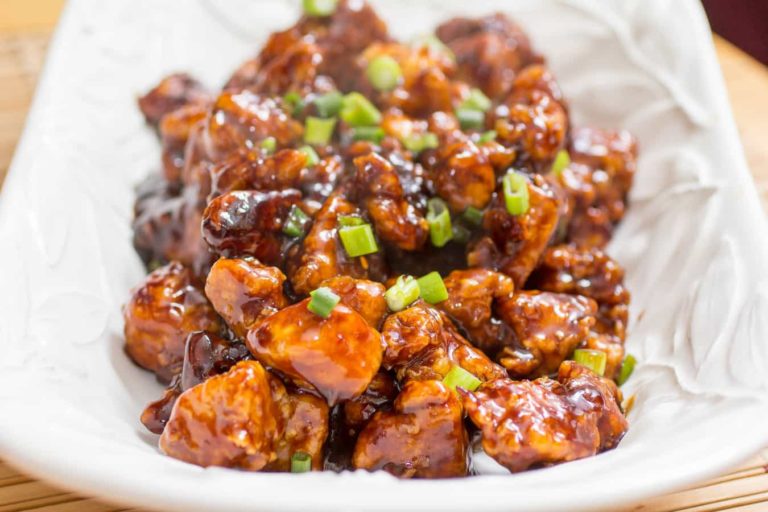 This also would be perfect with my homemade fried rice (just omit the chicken). If you really want to make a take-out feast, you could also whip up this garlic beef and broccoli, my honey pecan shrimp, or my sesame vegetables with rice noodles.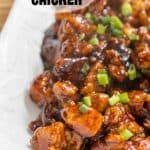 Amazing Copycat Orange Chicken
Ingredients
Chicken & Marinade
2

pounds

chicken

cut into 1 inch chunks

1

egg

beaten

1 1/2

teaspoons

salt

1

teaspoon

white pepper

2

tablespoons

oil

Breading

1

cup

corn starch

1/2

cup

flour

1

tablespoon

orange zest

1-3

cups

of canola oil for frying
Sauce
1

teaspoon

canola oil

1

tablespoon

Gourmet Garden ginger stir-in paste

1

teaspoon

Gourmet Garden chunky garlic stir-in paste

1/2

teaspoon

Gourmet Garden lightly dried chili peppers

1/2

teaspoon

sesame oil

1 1/2

tablespoons

soy sauce

1 1/2

tablespoons

water

5

tablespoons

sugar

5

tablespoons

white vinegar

1/2

teaspoon

orange extract
Sauce Thickener
1/4

cup

freshly squeezed orange juice

1

tablespoon

corn starch
Instructions
Combine the chicken, egg, 1 1/2 teaspoons salt, white pepper, and oil in a bowl. Stir to combine, and set aside.

Mix together the corn starch, flour, and orange zest in a separate bowl.

Start preheating your oil over medium to medium-high heat. You want the chicken to fully cook in 2-3 minutes.

Working in batches, remove the chicken from the egg mixture, and place into the corn starch/flour mixture. Tap off the excess, and place into the hot oil carefully. Don't overfill your pan or the oil will cool off too much to cook effectively.

Remove from the oil when the chicken is crispy and cooked through to a paper towel covered plate. Continue breading and cooking the remaining chicken until it is all cooked.

Combine the 1/4 cup orange juice and corn starch. Mix until there are no lumps, and set aside.

In another pan, place the 1 teaspoon canola oil and heat over medium high heat. Add the ginger, garlic stir-in paste, chili pepper stir-in paste, and sesame oil. Stir fry for about 30 seconds, and then add the soy sauce, water, sugar, white vinegar, and orange extract.

Add the chicken back into the pan, and toss to coat. Drizzle in the thickener mixture, and continue stirring until thickened. Toss in the green onions, reserving a few to garnish the final dish.
This post was sponsored by Gourmet Garden. Thanks for supporting Or Whatever You Do by supporting my sponsors!