Break out the cast iron pan because today we're making Cornmeal Fried Fish! Perfect for your latest catch, this recipe works on any whitefish you can throw at it, and is a classic for catfish too. Cod, Halibut, Lingcod, Bass, Walleye, Northern, or you name it, and we can bread it!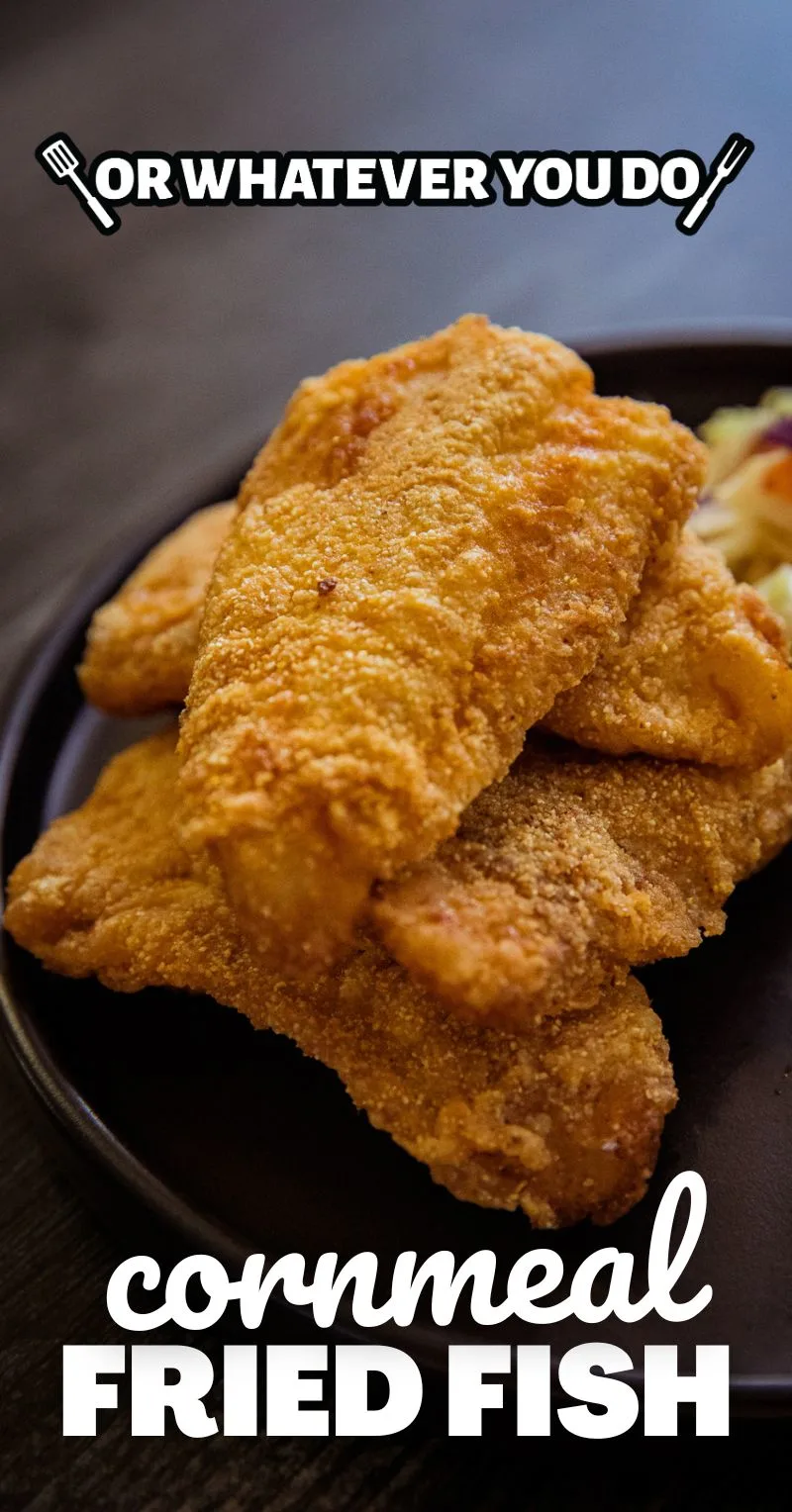 Cornmeal Fried Fish Recipe
Cornmeal Fried Fish is a delightful dish that brings together the rich flavors and textures of a classic Southern-style fish fry. This culinary delight has its roots in Southern cuisine, and its distinctive cornmeal crust creates a crispy, satisfying exterior that encapsulates the tender, flaky fish within. By following our well-crafted Crispy Fried Fish recipe, you can recreate this regional favorite in your own kitchen and treat your family and friends to an authentic and memorable experience.
When it comes to Southern Fried Fish, the choice of fish is key. Traditionally, catfish is the go-to option, but any firm, white-fleshed fish like tilapia, cod, snapper, sea bass, lingcod, walleye, or any number of other options can be used as an alternative.
To achieve the ideal texture and flavor, the fish is coated in a seasoned cornmeal mixture that, once fried, results in a golden, crispy exterior. The cornmeal not only adds a pleasant crunch to each bite but also contributes a subtle hint of sweetness that perfectly complements the savory fish.
Whether you are a seasoned chef or a home cook, mastering a Crispy Fried Fish recipe is easier than you might think. With the right ingredients, technique, and a little patience, you can create an amazing meal that your family will love. Accompanied by classic sides like hush puppies and coleslaw, Cornmeal Fried Fish is a dish that truly encapsulates the essence of Southern comfort food.
Get all of my FISH recipes!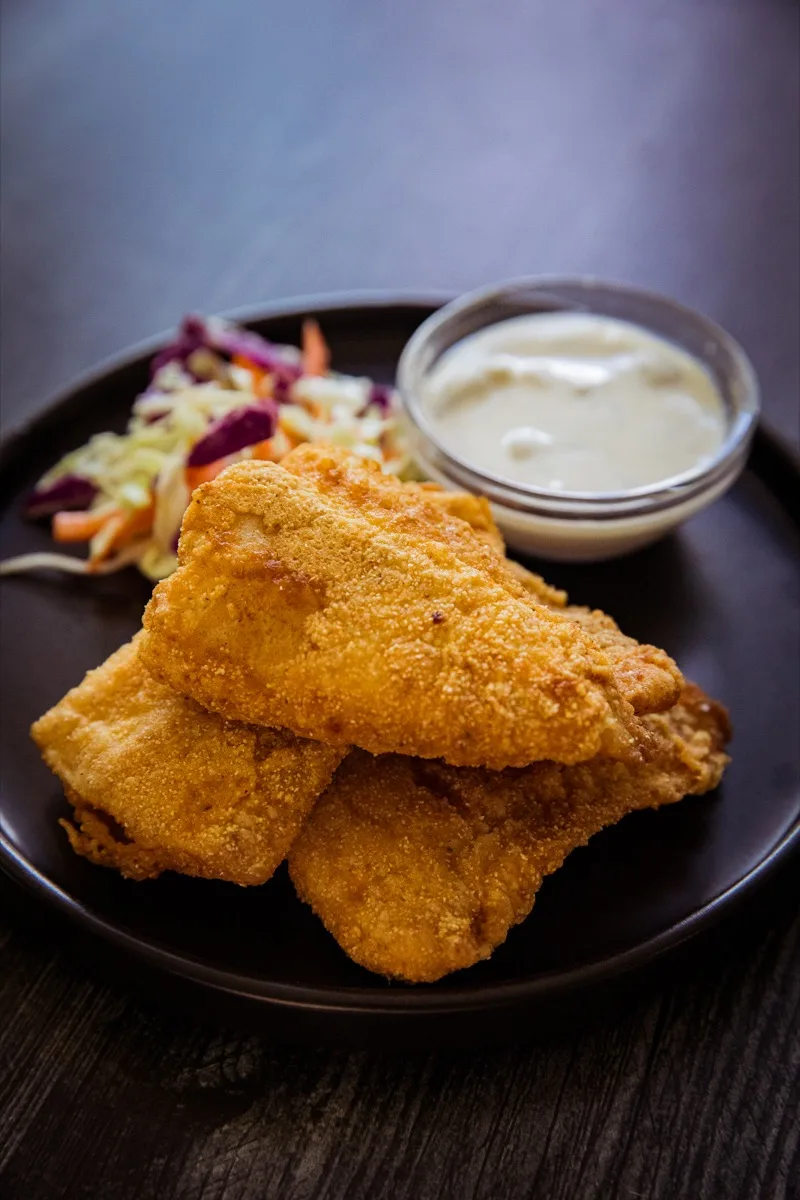 Cornmeal Fried Fish shopping list
Wondering if you have to hit the store? Here's the list of items you'll need to make this recipe. For specific amounts, please refer to the printable recipe card at the bottom of the post.
Oil
Fish
Eggs
Flour
Cornmeal
Salt
Old Bay
Paprika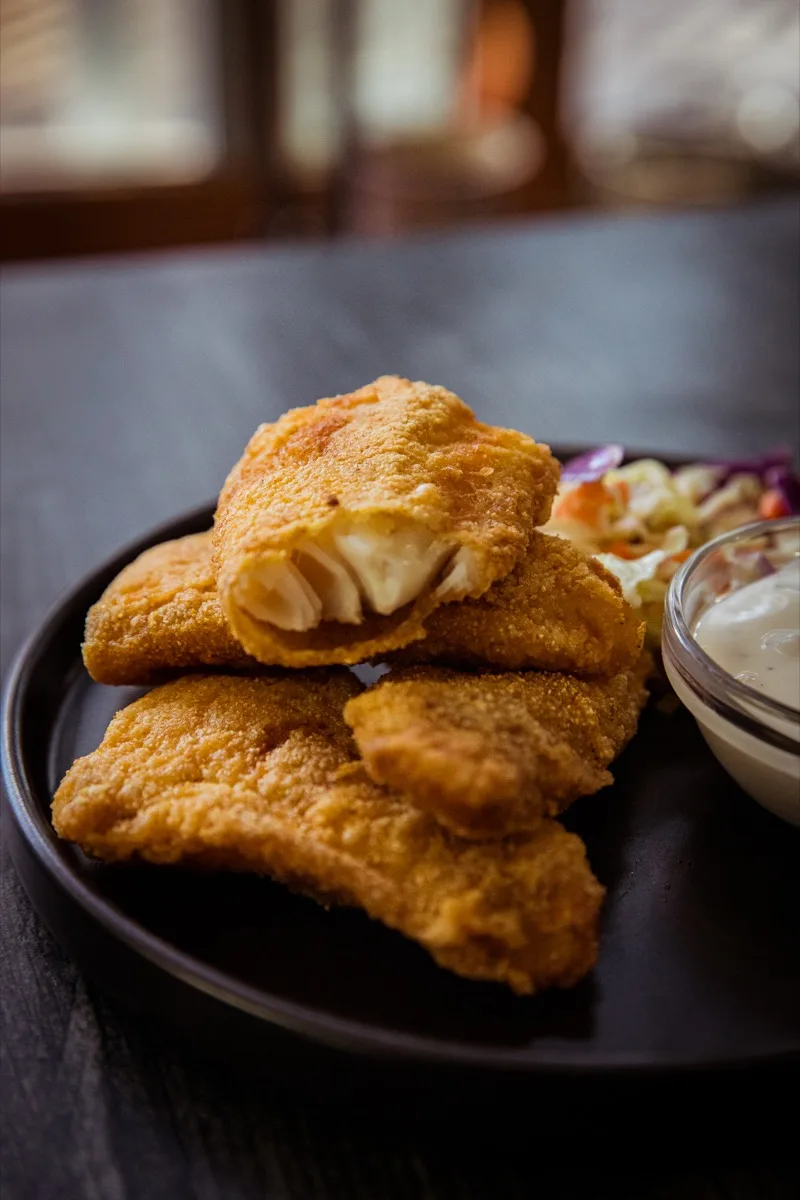 How to make Cornmeal Fried Fish
This is just the overview so you can see what you're actually getting into here. When you are cooking, you'll want to use the full recipe at the bottom of the page.
Preheat
Preheat your oil to between 350°-375°F.
Bread
Set up your breading station and get to breading those filets! Flour, then egg, then cornmeal.
Fry
Fry the fish fillets until they are golden brown on both sides. The inside should be flaky when broken in half. If it isn't, your oil is too hot. If your oil doesn't bubble immediately when the fish is put in, it is too cold. Use a thermometer and make your life easier. Trust me.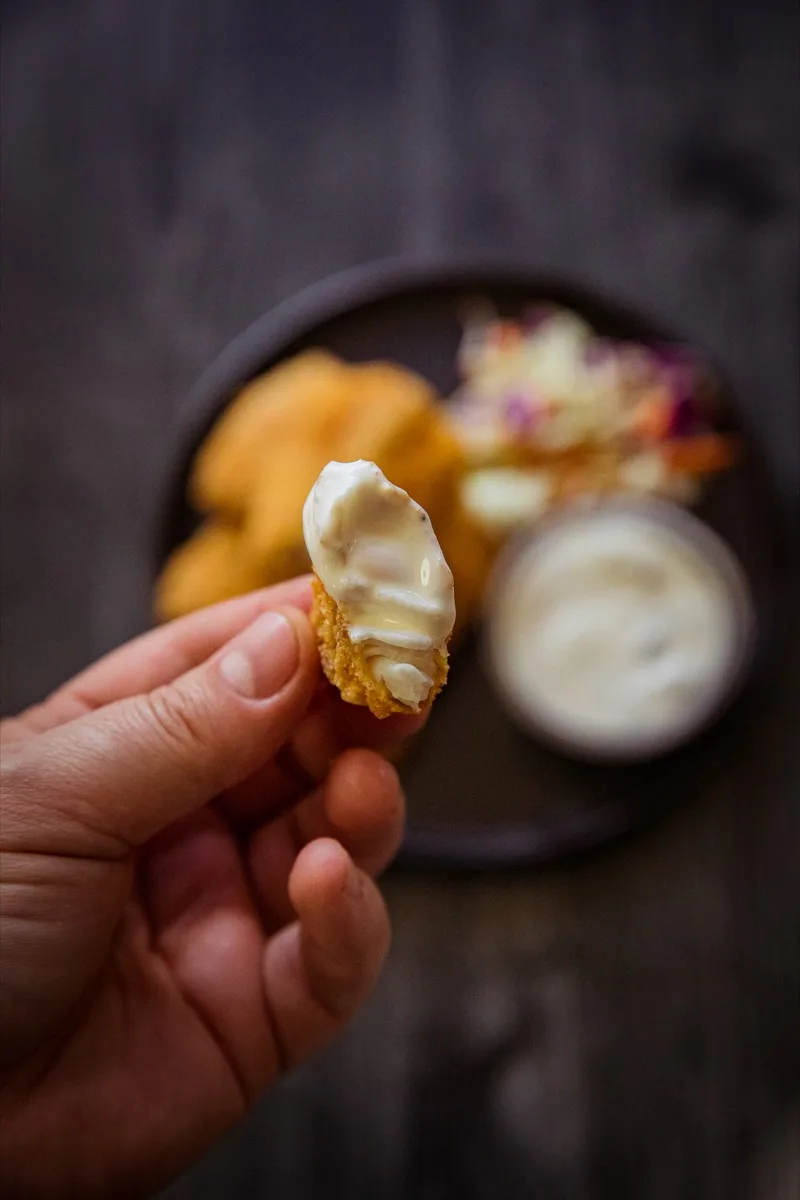 Cornmeal Fried Fish FAQ
What's the best way to store leftovers?
Fried fish is best eaten immediately after it is cooked, but if you wind up making too much you can store it in a paper towel-lined storage container for 2-3 days, max.
How should I reheat leftover fried fish?
The air fryer or oven works best for reheating any leftovers you have available. It'll help maintain that crunchy breading.
What type of cornmeal is best?
Finely ground cornmeal is best for this recipe, but you could get away with a medium grind if you needed to. Stay away from course-ground cornmeal for the best results.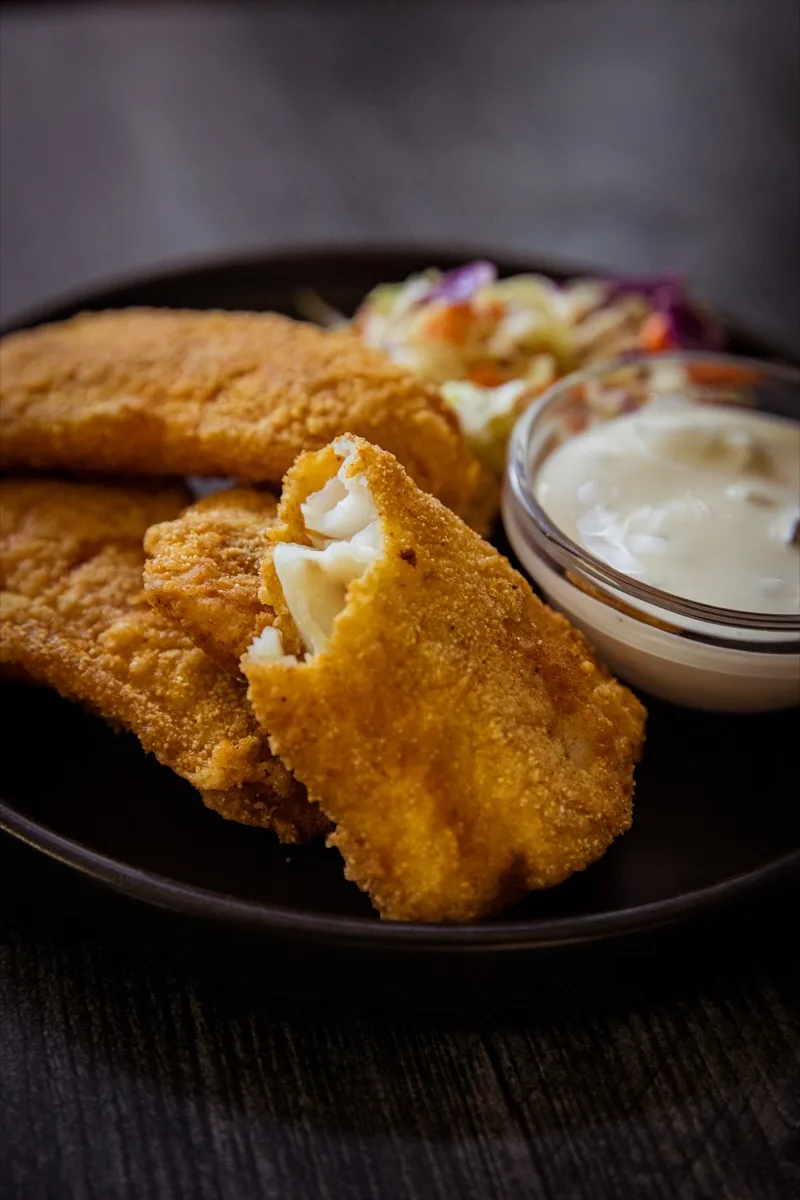 More great recipes using fish to love!
What should you serve at a cornmeal fish fry?
You can't serve fried fish without a great coleslaw. In addition to my KFC Coleslaw Copycat recipe, I also have a great Vinegar Coleslaw and a Homemade Creamy Coleslaw recipe too! Pick one, you won't be disappointed!
Want more suggestions? Check out this list of the best sides for a fish fry below!
Hush Puppies
These deep-fried cornmeal balls are a traditional Southern accompaniment to fried fish.
French fries or potato wedges
These classic fish & chips options provide a familiar and comforting addition to the meal.
Grilled Vegetables
A healthier side option that adds color and flavor to the plate, such as asparagus, green beans, or zucchini.
Smoked Mac and Cheese
A creamy and indulgent side that pairs well with the crispy fish.
Corn on the Cob
A seasonal favorite that adds sweetness and texture to the meal.
Collard Greens
A Southern staple that provides a hearty and flavorful contrast to the fried fish.
Mashed Potatoes
A comforting and versatile side that can be prepared with a variety of flavorings to complement the fish.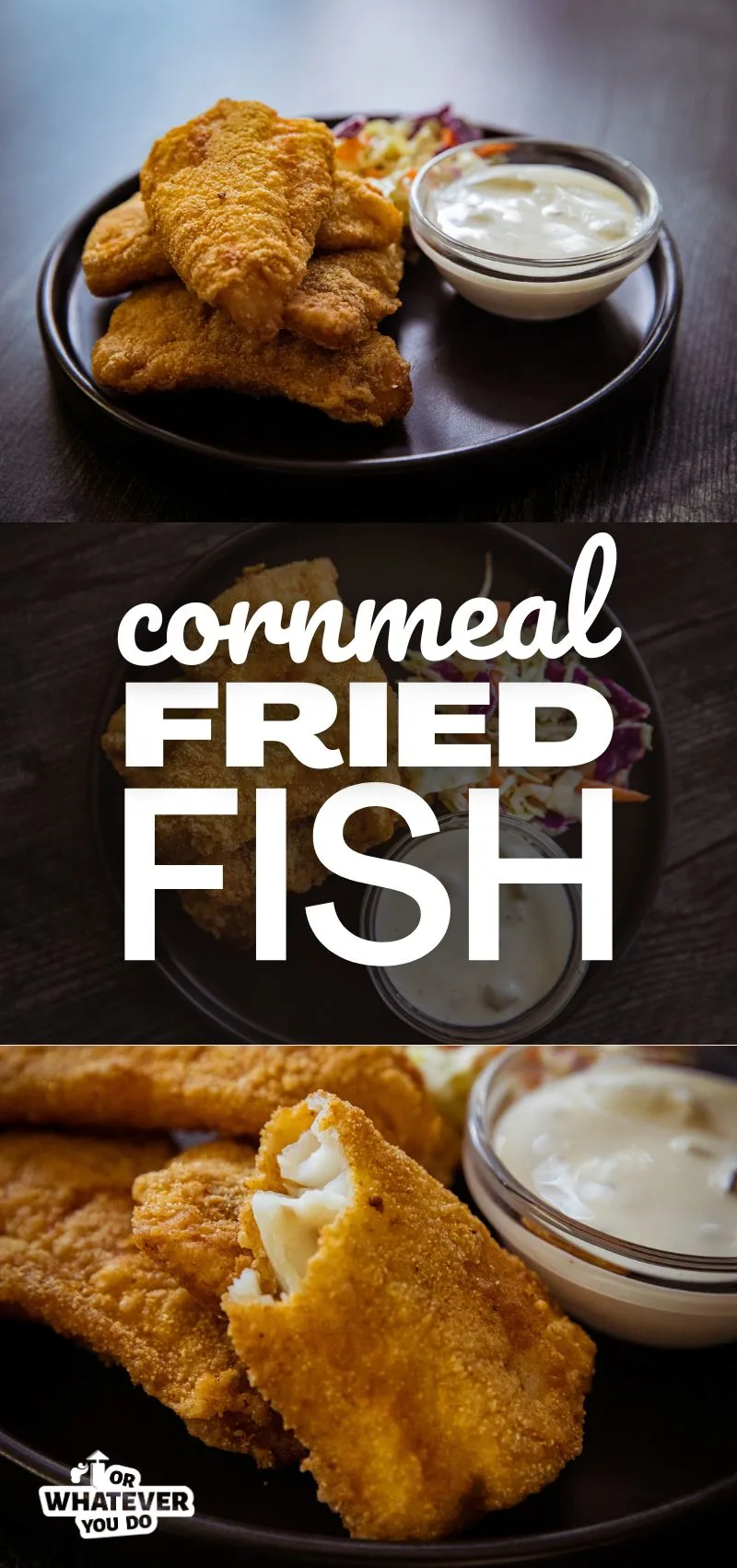 Yield: 6 servings
Cornmeal Fried Fish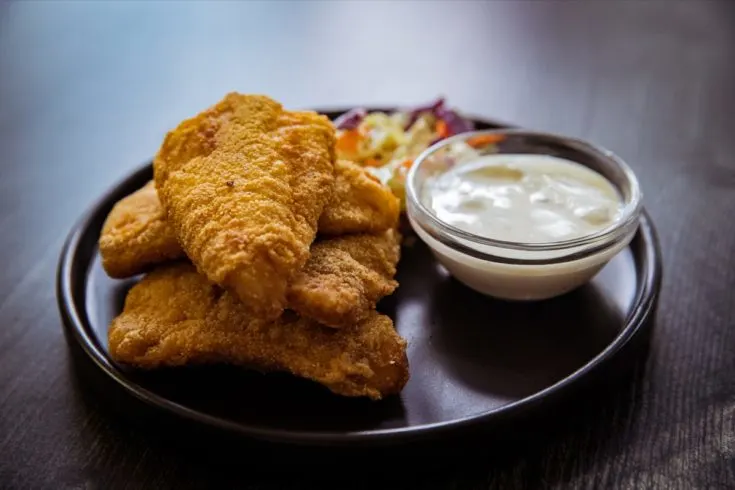 This homemade cornmeal fried fish recipe is the perfect way to dress up your latest catch! Crunchy, easy, and delicious!
Ingredients
2 cups oil
2 pounds white fish
3 eggs
1 cup flour, divided
1 cup cornmeal
1 teaspoon salt, divided
1 teaspoon Old Bay seasoning, divided
1 teaspoon paprika, divided
Instructions
Preheat your oil in a pot on the stove over medium heat. You want to get it consistently between 350°-375°F.
Whisk the eggs together in one dish and set aside.
Put the flour, 1/2 teaspoon of salt, 1/2 teaspoon Old Bay, and 1/2 teaspoon paprika in another dish. Stir to combine, and set aside.
Take the cornmeal and the remaining seasonings and mix together in a third dish.
First, dip the fish into the flour mixture, then the egg wash, and then the cornmeal mixture on both sides.
Place into the hot oil, carefully, and fry until both sides are golden brown.
Repeat until all of the fish is fried. Keep the fish in a warm oven on a paper towel-lined plate until ready to serve.
Recommended Products
As an Amazon Associate and member of other affiliate programs, I earn from qualifying purchases.
Nutrition Information:
Yield:
8
Serving Size:
1
Amount Per Serving:
Calories:

830
Total Fat:

67g
Saturated Fat:

6g
Trans Fat:

0g
Unsaturated Fat:

57g
Cholesterol:

157mg
Sodium:

447mg
Carbohydrates:

24g
Fiber:

2g
Sugar:

0g
Protein:

33g
Nutrition data provided here is only an estimate.