This is truly better than KFC coleslaw. A simple dressing perfectly compliments freshly shredded cabbage, and is the perfect side dish for so many meals. Get your vegetables, and enjoy them too!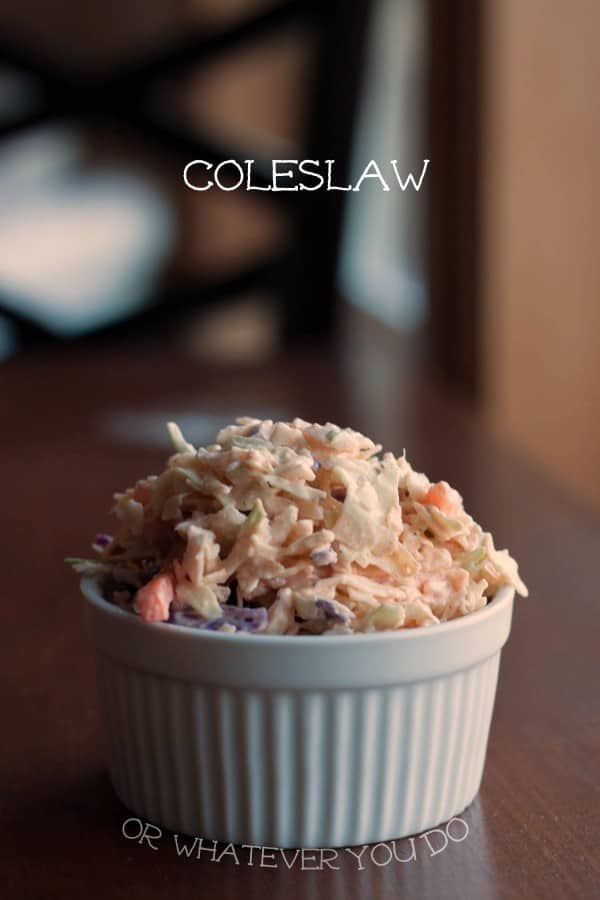 BETTER than KFC Coleslaw Recipe
Okay. Confession time. I used to be an incredibly picky eater.
Like really, extremely, RUDELY picky.
When I first started dating my husband, we used to go over to his sister's house for dinner sometimes. I would make him drive through Subway on the way over, and eat a sub before I got there just in case I didn't like the dinner she made.
Can I just mention something?
My sister-in-law is one of the best home cooks I've ever had the pleasure of eating with. Ever. Ever. Ever.
She makes almost everything from scratch. Has an amazing eye for a recipe. And somehow just KNOWS when something will be incredible. I was just stupidly picky. In a, "Ewwwww! Mushrooms!" kind of way.
I wouldn't actually SAY it, but I didn't try anything, and had a LONG list of things that I just didn't "like". So lame.
It took me YEARS and much prodding from my awesome husband to branch out and try new things.
I'm so blessed to have married into this family of amazing cooks. Not only is my sister-in-law extremely talented, but so is my husband, my mother-in-law, and all of my extended family. My own family way back in frozen Minnesota also can throw down some amazing meals, but when I lived there I was mostly too picky to actually EAT them, or learn how to make them. Frustrating!
---
Want more recipes from my amazing family? Check these out!
Creamy Chicken Wild Rice Soup
Garlic Fry Bread
Homemade Clam Chowder
Beefy Mexican Casserole
Chicken Marsala
---
So, this is all to explain to you how I made it all the way to thirty years old without ever even tasting coleslaw. Yes. You read that right. THIRTY years without the magic of coleslaw.
A few months ago my cousin-in-law came all the way over from Idaho to visit, and her husband is a HUGE fan of Jen's awesome coleslaw. In fact, I hear that on their drive over he made sure that Jen was getting this ready to go.
I'm so glad he did.
I will never go back to store-bought coleslaw dressing ever again. I have it on good authority that this is a BETTER than KFC Coleslaw recipe. Enough blathering on, let's get going on this!
Place your ingredients in a large bowl.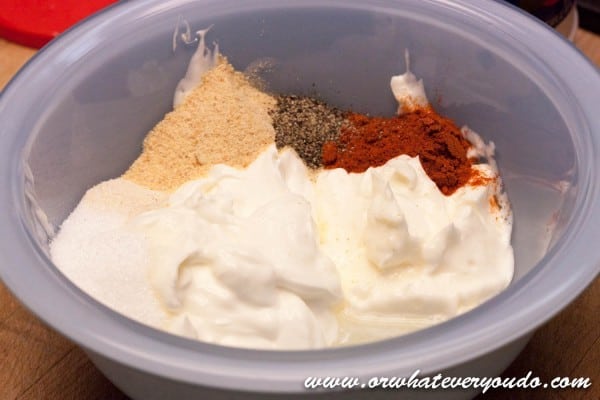 Put the shredded cabbage in a bigger bowl. We use the tricolor because it is prettier.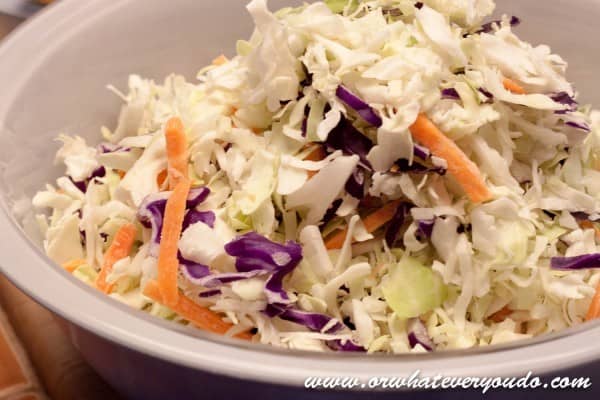 Mix together the dressing and pour over the coleslaw.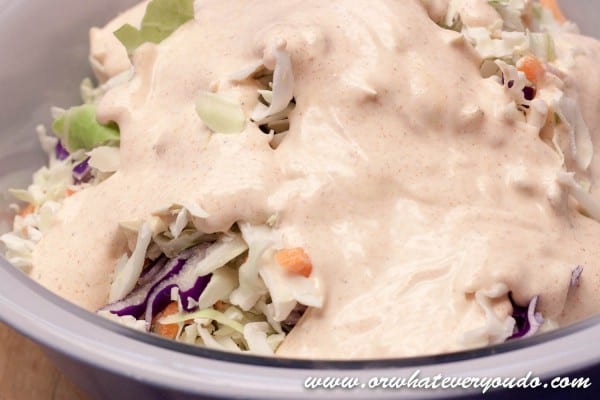 Stir.
Serve.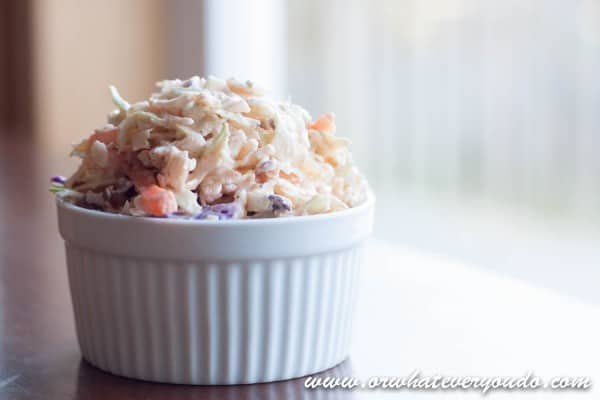 I ate this for a meal for lunch that day. Crunchy. Tangy. Sweet. Amazing.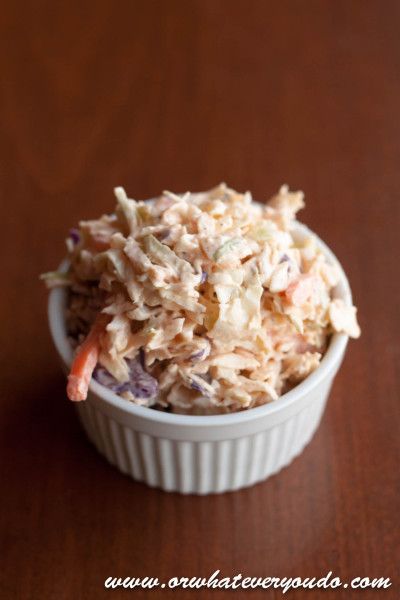 What family favorite recipes do you have? Are you a
reformed picky eater?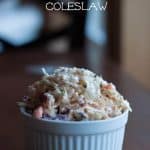 BETTER than KFC Coleslaw Recipe
Ingredients
1

lb

tri color coleslaw mix

1/3

cup

mayonnaise

2/3

cup

sour cream

2

tablespoons

lemon juice

2

tsp

sugar

more or less to taste

2

teaspoon

garlic powder

1

teaspoon

onion powder

1

teaspoon

paprika

1/4

teaspoon

black pepper

pinch of salt
Instructions
Mix sauce ingredients. Taste. Adjust sugar and salt if necessary.

Combine with cabbage mix and stir well. Serve immediately, or chill until ready to serve.