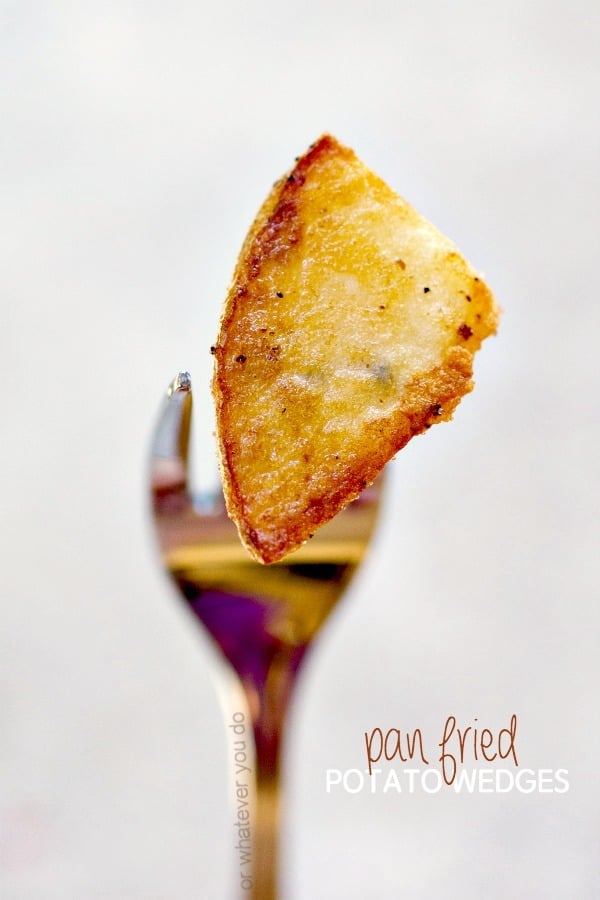 Sometimes the simplest things in life really are the best things. A relaxing day filled with doing whatever YOU choose to do. A fresh, crisp fall morning with mist still hanging in the air and the sun breaking through in golden rays. A hot cup of fresh coffee, ready and waiting for you when you step out of bed and stumble your way into the kitchen to start your day. A little hand holding yours and asking you to explain the world.
[Tweet "All the little things add up to a very grand picture over the course of an entire day."]
A grandmotherly woman once told me in the midst of a two-toddler meltdown in a grocery store cereal aisle that the days are long but the years are short. At the time I was kind of tempted to trip her when she walked by or at the very least hand her a toddler to sort out for me, but my hands were too full of screaming toddlers to coordinate the effort enough to actually act on the impulse. The lesson in that encouragement didn't really work its way into my heart until just this year when I looked at my boys, some of them almost halfway grown into young men, and I see the "littleness" ebbing away and fading into my memories instead of my reality. I used to long for the days when I didn't have three or four pairs of shoes to tie, and seat belts to buckle. Now there are times that I wish my hardest choice was that cereal aisle and whether to buy the Cocoa Dino Bites they wanted, or the less-fun but healthier alternative. These days I have bigger kids with bigger problems, and bigger decisions for us to make on their behalf.
Now maybe she could've chosen a better time to impart such sage advice on an overwhelmed, inexperienced, and extremely tired mom. Then again, that may have been the perfect time. She chose to appreciate the moment instead of judge it. To encourage me instead of look down on me. Maybe that moment was the moment she also realized how fleeting the years really are. Someday I'm going to be that little old lady telling someone to cherish even those moments. I hope they can restrain themselves from tripping me, or that I'm still crazy and nimble enough to run away laughing.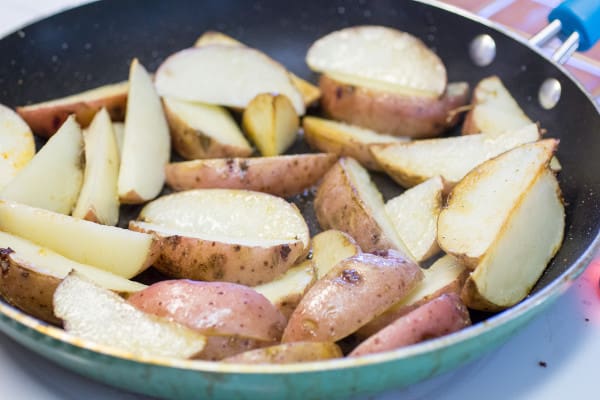 Simple is the best way to describe these potatoes. Well seasoned red potato wedges are pan fried in a little canola oil until they are crispy out the outside, and tender in the middle.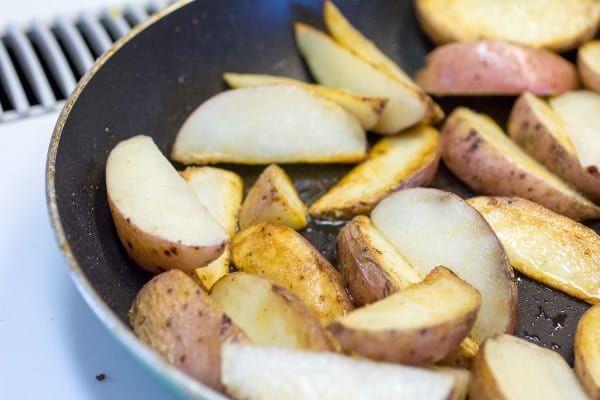 [Tweet "Use a good non-stick, and don't skimp on the oil for these potatoes. It is worth it."]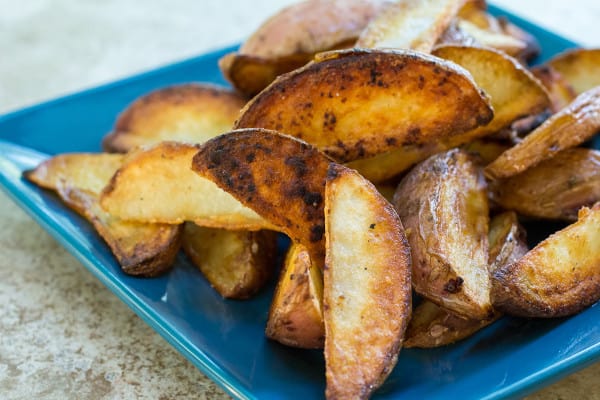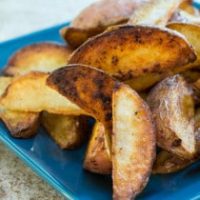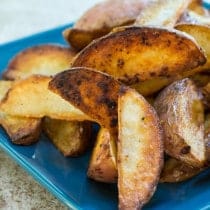 Pan Fried Potato Wedges
Yield: 6 servings

Prep Time: 5 minutes

Cook Time: 15 minutes

Total Time: 20 minutes

These easy pan-fried potato wedges are crispy on the outside and perfectly fluffy in the middle. Take your time and whip up a batch of these with your next dinner!
Ingredients
3-4 large red potatoes, washed and cut into wedges
liberal amounts of salt, seasoning salt, garlic powder, onion powder, and pepper
1/4 cup canola oil
Instructions
Place the potatoes on a microwave-safe plate, and cook on high power in the microwave for 3-4 minutes.
Preheat oil over medium heat in a good-quality nonstick pan.
Season potatoes well, and the place in a single layer in the pan. Cook on one side without turning until it is golden brown and crispy. Flip potatoes and repeat on the other side.
Remove from pan and serve hot.
Nutrition Information:
Yield: 6 Serving Size: 1
Amount Per Serving: Calories: 262 Total Fat: 9g Saturated Fat: 1g Trans Fat: 0g Unsaturated Fat: 8g Cholesterol: 0mg Sodium: 185mg Carbohydrates: 40g Fiber: 4g Sugar: 3g Protein: 5g

Nutrition data provided here is only an estimate. If you are tracking these things for medical purposes please consult an outside, trusted source. Thanks!



Follow me on Facebook, Twitter, Pinterest, Google+, Foodie, and Instagram!