Easter is here and it is time to get cooking! Fire up the pellet grill and save some space on your stove and in your oven for the most epic Easter feast yet!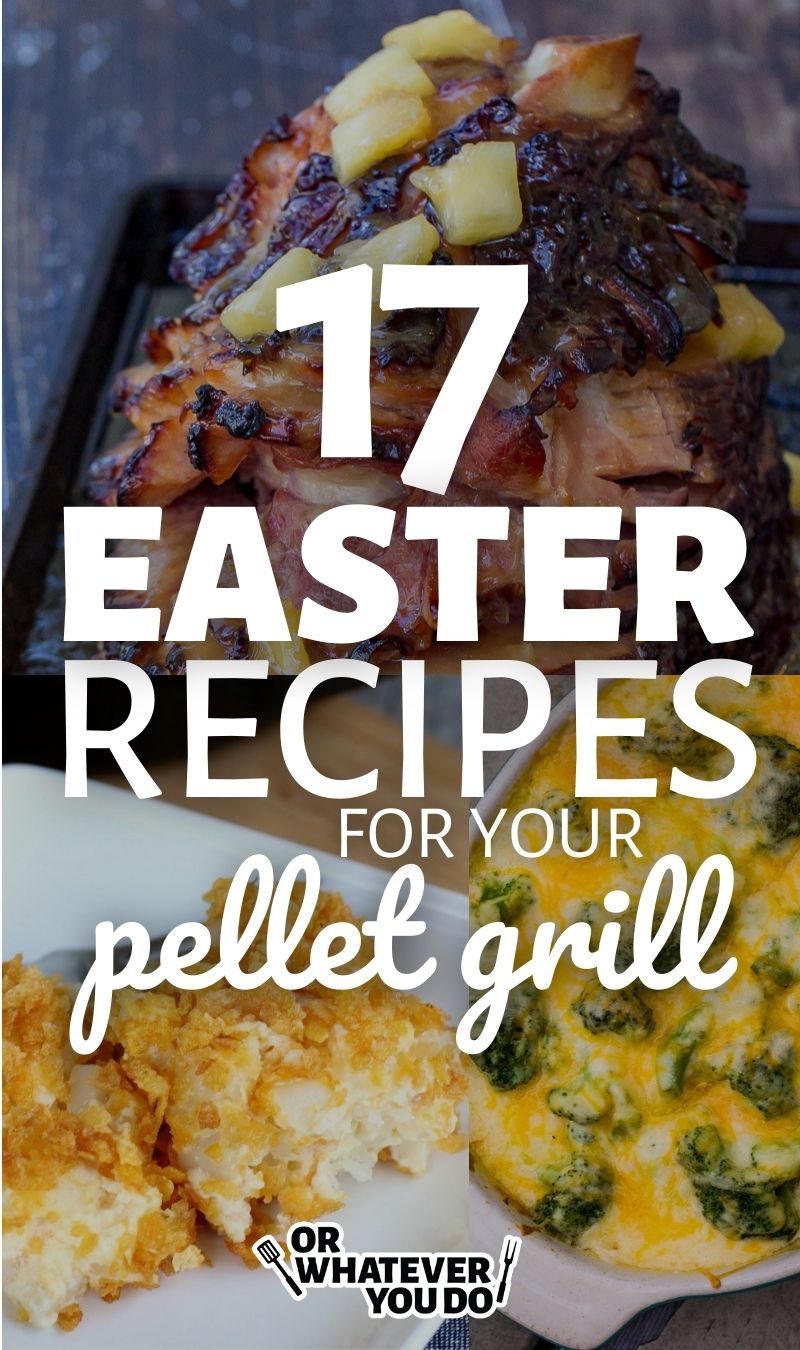 Pellet Grill Easter Recipes
I love Easter dinner, and when we host I try and make as much of it as I can on our pellet grills. Not only do I prefer cooking outside, especially in the non-Winter months, but it also allows more room in my kitchen for non-cooking activities like mixing mimosas and eating appetizers.
Whether this is your first time hosting Easter dinner or you are a seasoned pro, you'll find something for everyone on our Easter menu!
Traeger Easter Recipes
All of our favorite recipes to share on Easter, all cooked on the Traeger!