Instant Pot Shredded Chicken Tacos just earned a permanent spot in my weekly menu planning. These are simple, and totally delicious.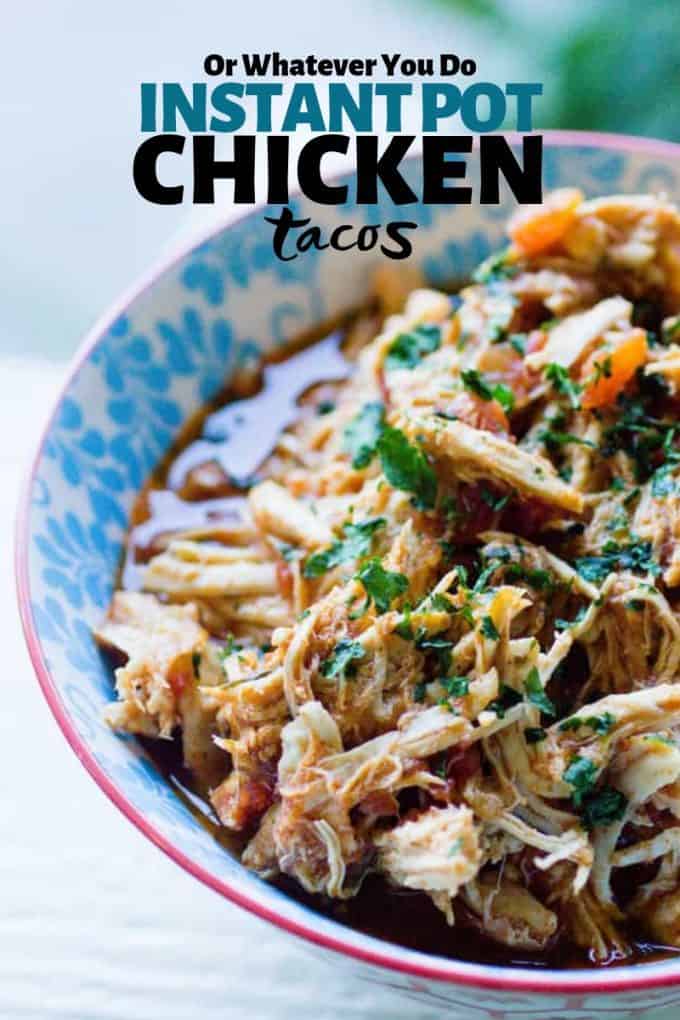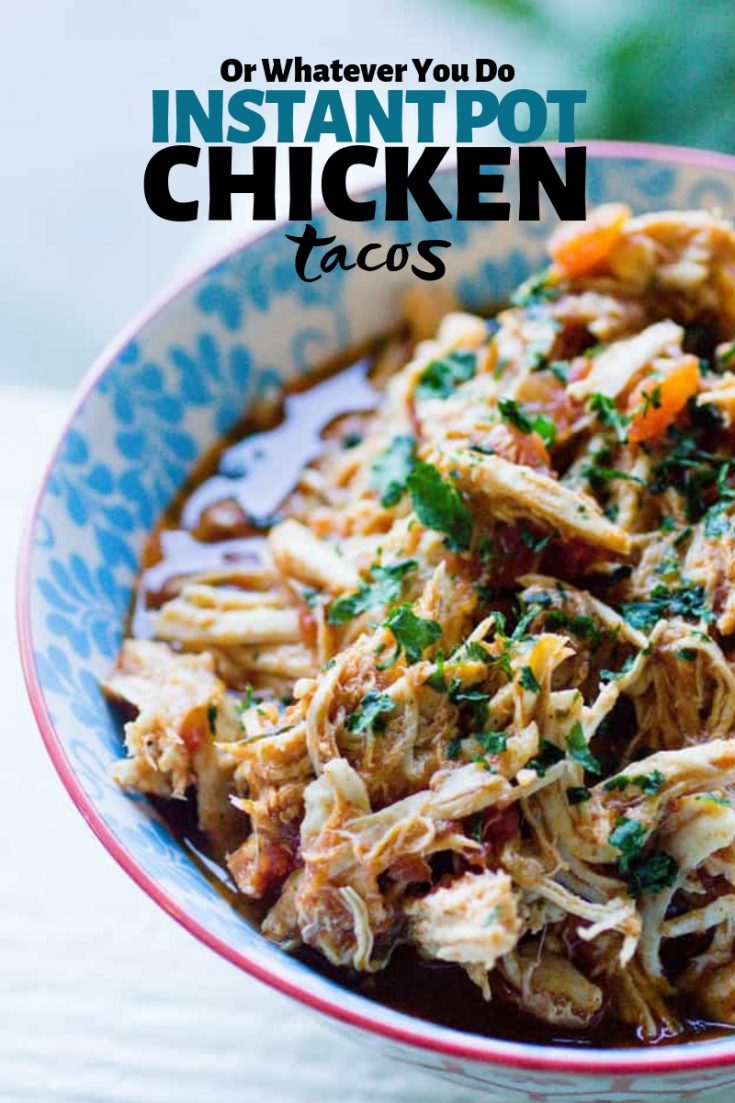 Instant Pot Shredded Chicken Tacos
I may as well continue on with my current Instant Pot obsession. Just imagine how crazy it is going to get this fall when I do some deep dives into soups, stews, bisques, and chowders. I might need multiple pressure cookers just to keep up. We'll see, I guess.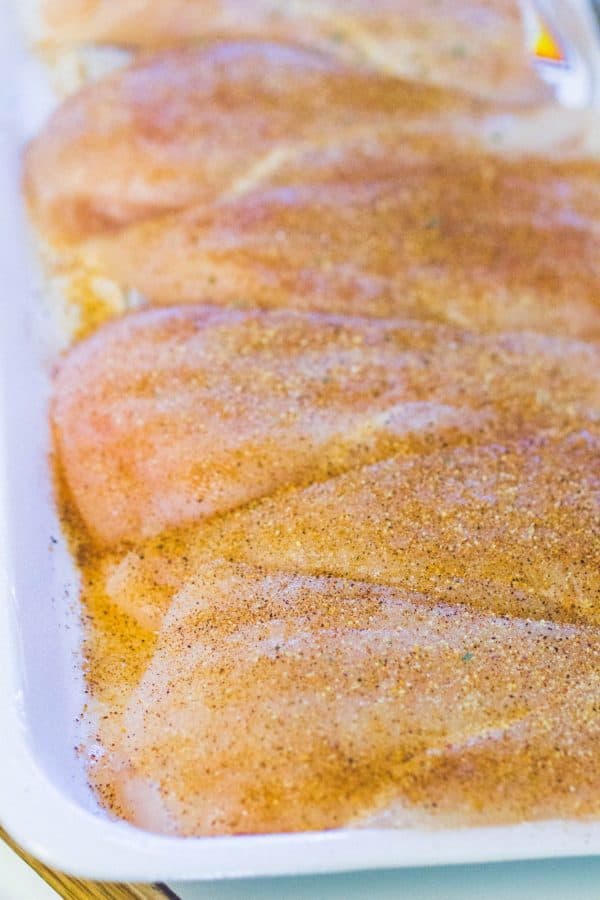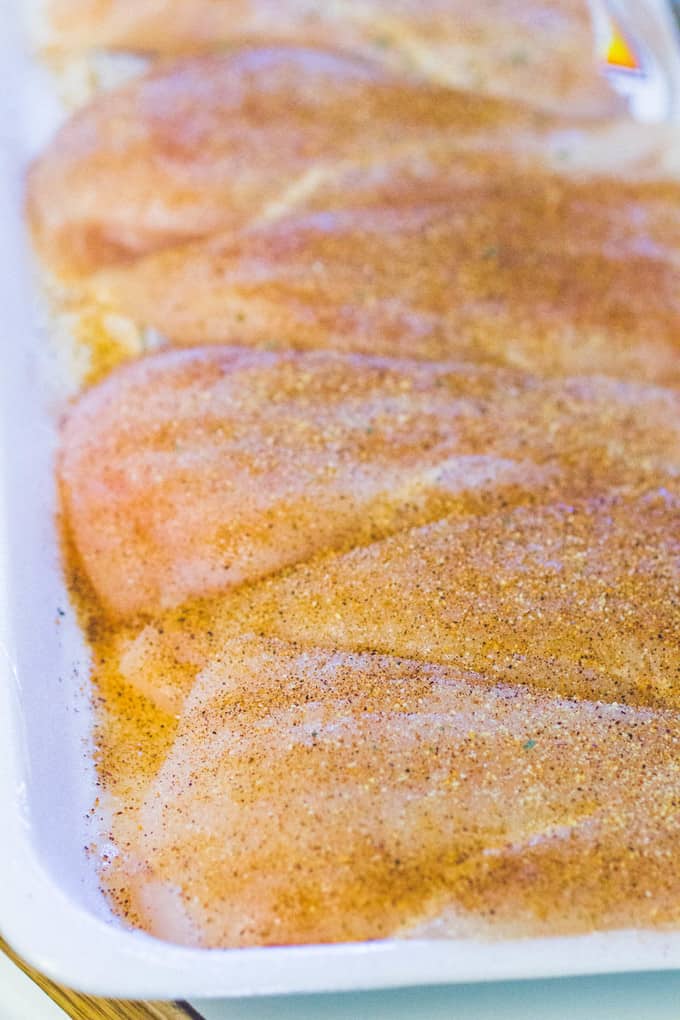 This shredded chicken taco recipe is one of the easiest and tastiest that I've tried yet. Don't be shy on the seasonings here.
Anytime I make Mexican food, I break out the Chili Margarita seasoning because it is my FAVORITE. It has lime in it, you guys. Just a touch, but that and the rest of the seasonings and spices really make it something special. Get crazy with it, and don't skimp on the garlic salt and onion powder either.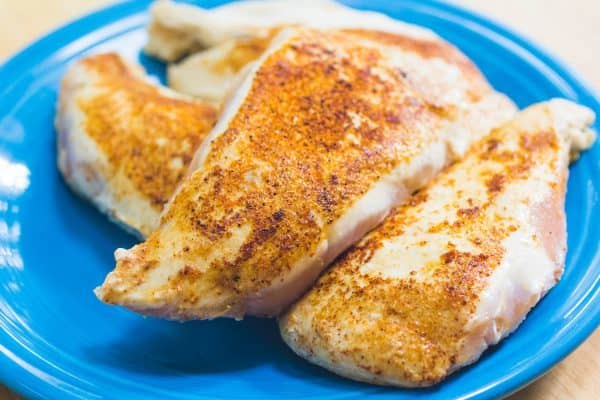 I LOVE browning stuff right in my instant pot. It is one of my favorite features. It adds so much flavor to the end result of the dish, and you get to keep all of that awesome fond on the bottom of the pan. Also, fewer dishes. Always good.
Once the pressure cooking cycle is done you are going to open up the cooker to this.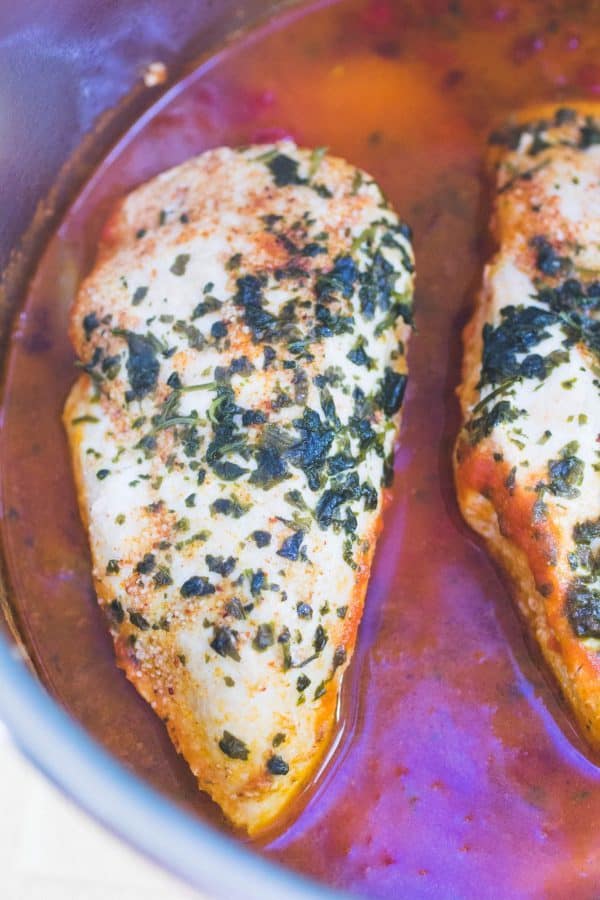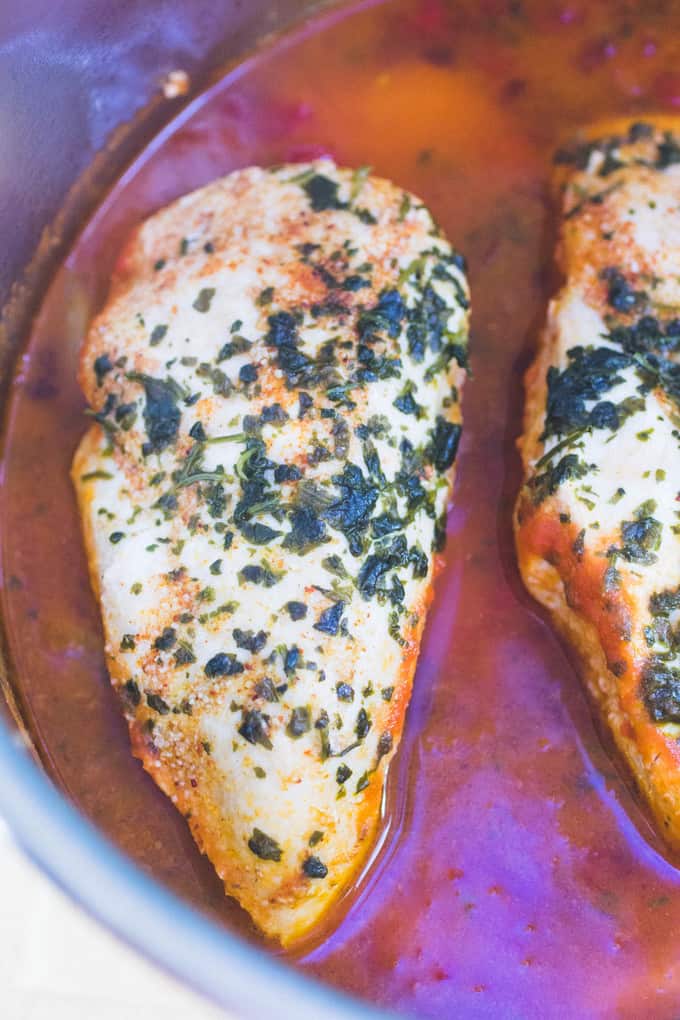 Allll that deliciousness on top there? That's all cilantro. I cannot get enough of this stuff.
If you like this recipe, you'll love my easy shrimp scampi pasta, my fresh fettuccini with herbs, and my chicken with cilantro cream sauce too.
A quick taco bar is a great weeknight meal for those busy after-work evenings, and this one is perfect for the upcoming school year too. Another great easy recipe for those busy weeknights is this Sarma Cabbage Roll Soup recipe. Check it out!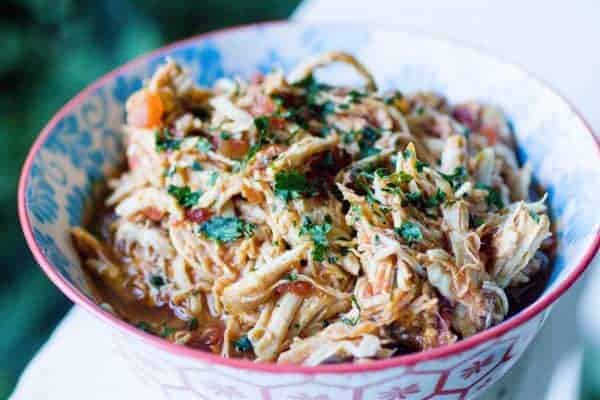 Toss this together after school, go run and do your extracurriculars, and come home to dinner…done.
Serve this with my Pressure Cooker Mexican Rice!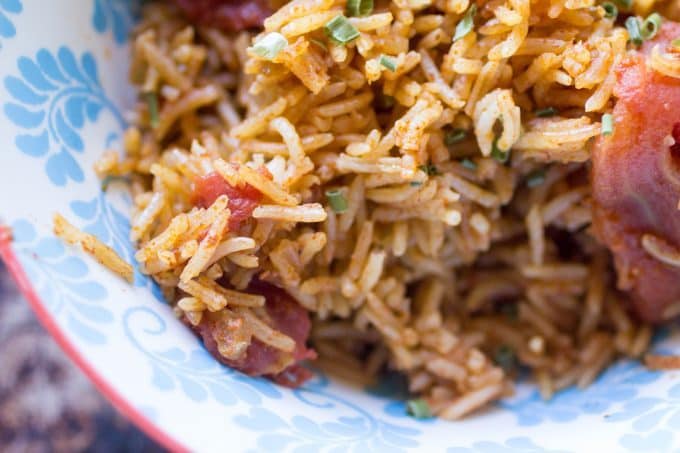 Pin for Later!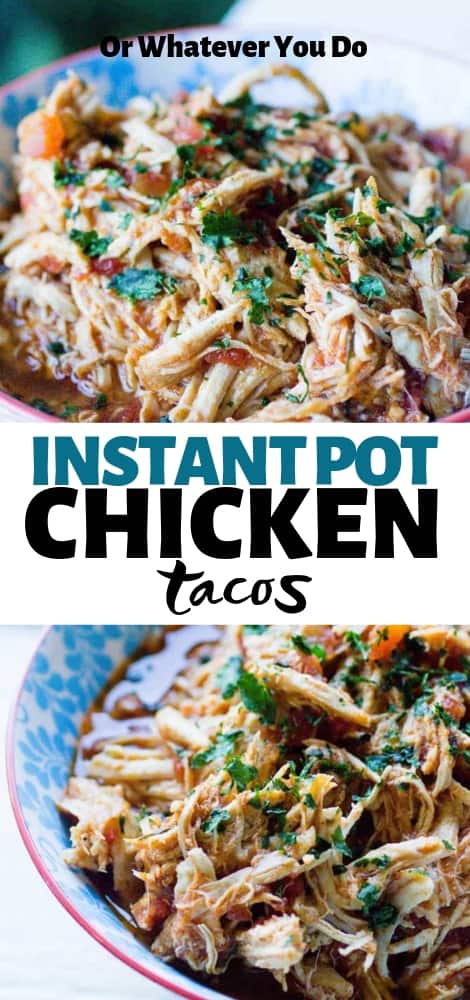 Yield: 8 servings
Instant Pot Shredded Chicken Tacos
Quick dinner idea that can even be made from frozen! Super flavorful chicken tacos!
Ingredients
2-3 tablespoons chile lime seasoning from Spiceology*
3 tablespoons oil
salt
pepper
garlic salt
onion powder
5-6 large boneless skinless chicken breasts
1 large onion, sliced
1 cup dry hard apple cider
1 cup salsa
15 ounce can diced tomatoes with green chilies
1-2 tablespoons Gourmet Garden Lightly Dried Cilantro
1 packet taco seasoning
Instructions
Place the oil into the bottom of your Instant Pot, and turn on the Saute mode. While it is heating, liberally season your chicken breasts with the chili lime seasoning, salt, pepper, garlic salt, and onion powder. Brown the chicken breasts on each side.
Once the breasts are browned, remove from the pot and set aside and add the sliced onion in. Saute for 3-4 minutes, stirring frequently.
Add in the dry hard cider, diced tomatoes, cilantro, and salsa. Place the chicken into this mixture, replace the lid, and change the function of your pot to Manual and set the timer to 8 minutes.
Once the pot is finished, do a quick release of the pressure and remove the chicken from the pot. Shred the chicken with two forks, and return to the pot. Turn the pot back to saute, and add in the taco seasoning packet. Stir constantly for 2 minutes until the mixture is slightly thickened.
Serve with your favorite taco fixings, and enjoy!
Notes
If you don't have the Chili Lime Spiceology seasoning, you can substitute taco seasoning for it!
Nutrition Information:
Serving Size:
g
Amount Per Serving:
Calories:

3