Amazingly easy shrimp scampi pasta comes together in 30 minutes, and is one of my favorite pasta dishes! Perfect for those nights when I don't feel like a heavy alfredo. Make sure and get a dry white wine for this, as the sweet ones don't work as well in my opinion. This recipe is brought to you by my lovely friends over at Gourmet Garden.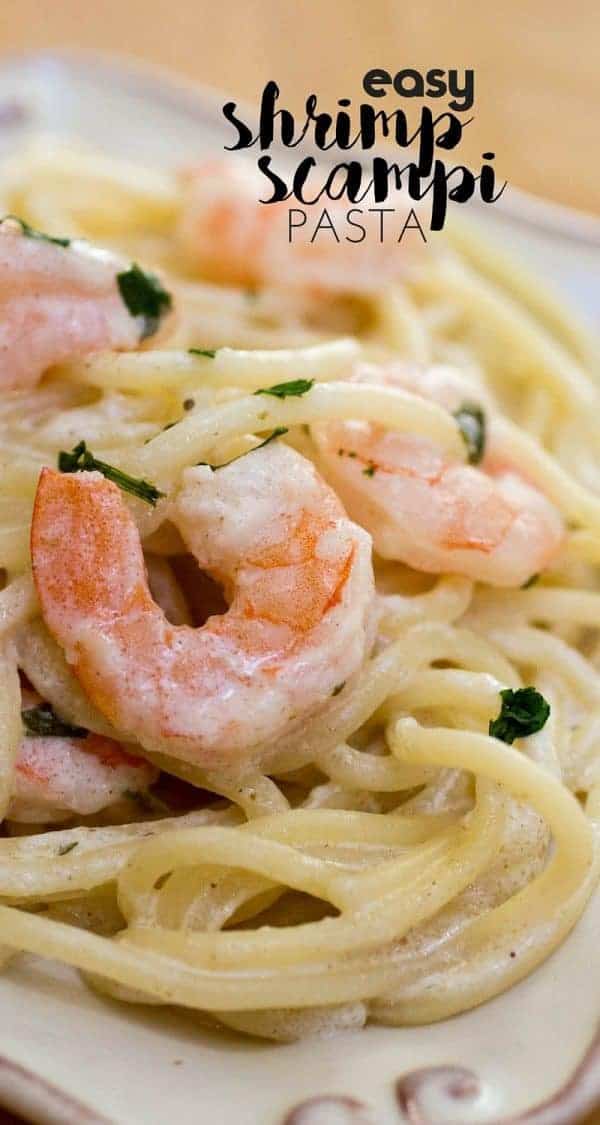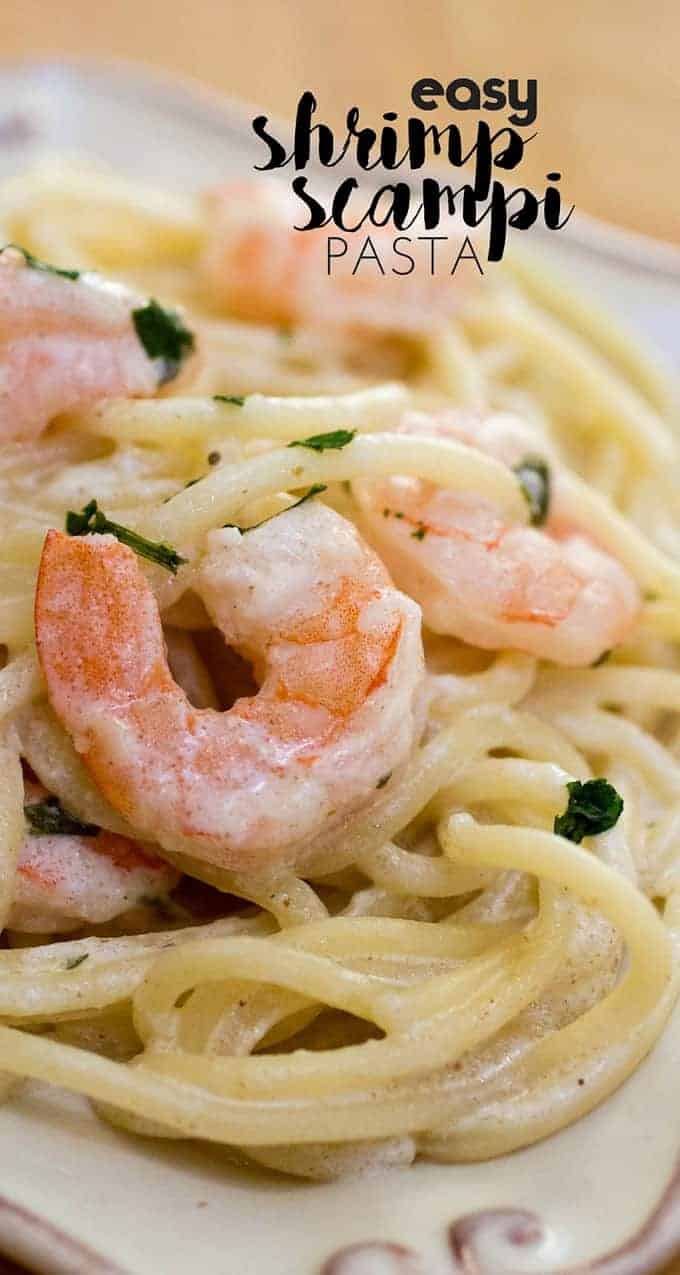 I think everyone should have some version of this easy shrimp scampi pasta in their back pocket, ready to whip out at any time.
Shrimp Scampi Pasta is SO easy, but it is also always a show-stopper. I always feel a little fancy when I make this at home, because over here we are pretty regular into the chicken/pork/beef protein rotation. When the fish or seafood gets whipped out it definitely changes things up a bit.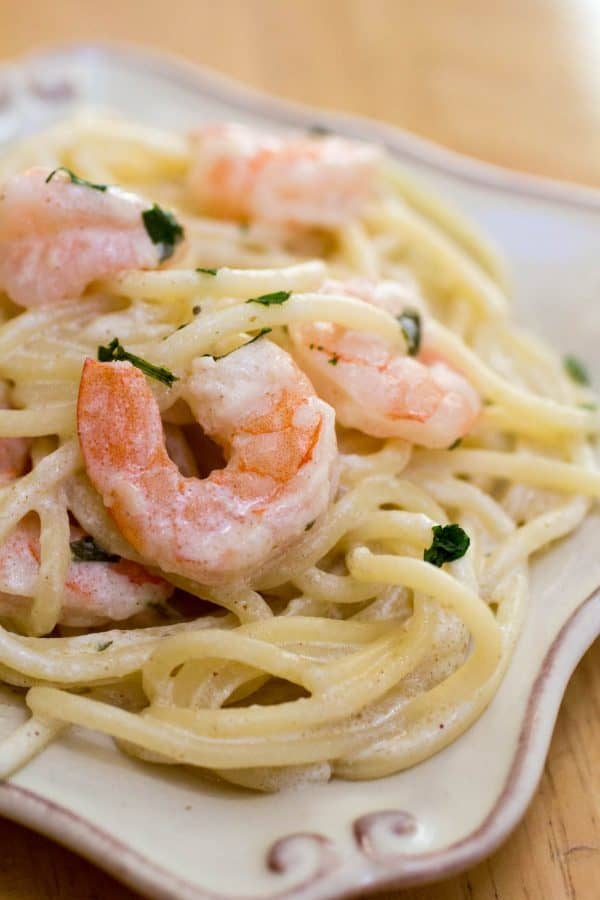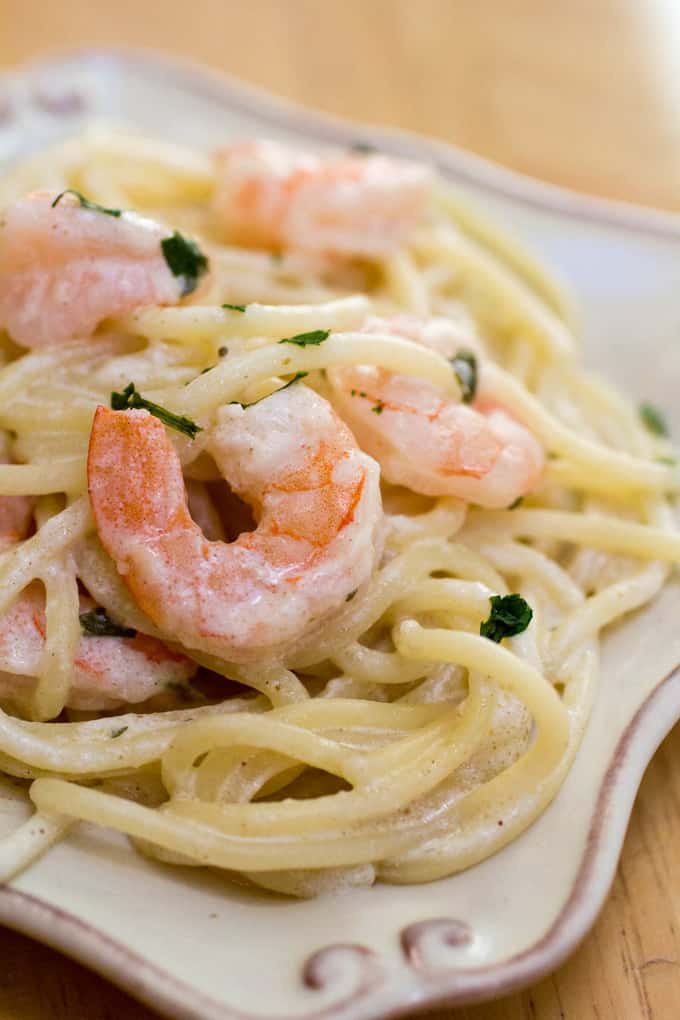 Since my shrimp was pre-cooked, I started by making my sauce. If I would've had raw shrimp I would've begun the dish by quickly cooking the shrimp in a little bit of butter, shell on, until they were pink. Either way is really good, so use what you've got!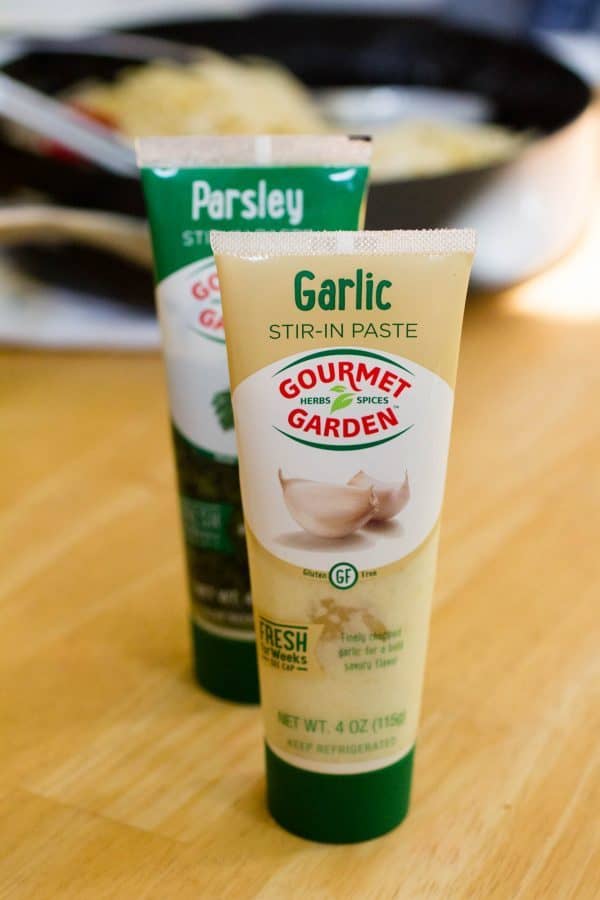 I love Gourmet Garden products for dishes like these where I am going for fast, easy, AND delicious.It cuts down on the prep time without sacrificing the flavor of the fresh garlic and herbs, at all. Gourmet Garden herbs and garlic aren't heat treated while they are processed, so you don't lose any of the freshness like you do with the jarred, chopped garlic.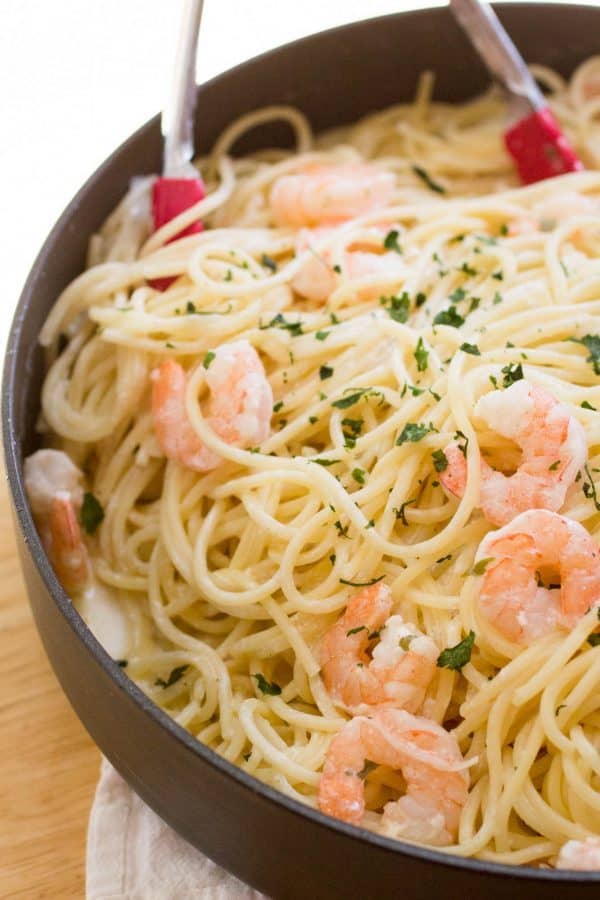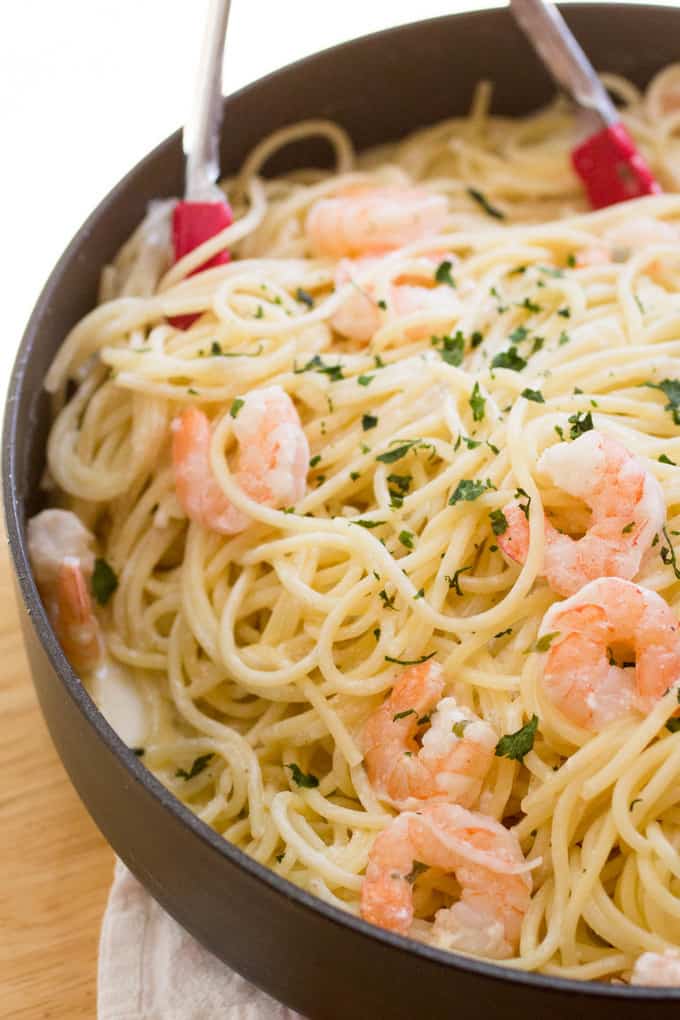 As with most of my sauce and dinner recipes on the site, feel free to experiment a bit. That's how you'll know what you really like, and what you don't! Have fun with your cooking, and it'll turn from a chore into something you actually enjoy.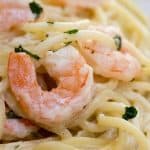 Easy Shrimp Scampi Pasta
Ingredients
1/2

pound

spaghetti

4

tablespoons

salted butter

1

teaspoon

Gourmet Garden Chunky Garlic Stir-in Pasta

1/2

teaspoon

Gourmet Garden parsley

1

teaspoon

Old Bay seasoning

1

cup

dry white wine

1/2

chicken broth

3

tablespoons

heavy cream or half-and-half

1

pound

cooked shrimp

peeled and deveined

1

cup

freshly shredded parmsan cheese

salt & pepper to taste
Instructions
Start your spaghetti noodles and cook until al dente. Drain and set aside.

While the noodles are cooking, melt the butter in a large skillet over medium heat. Let the butter brown just a touch, and then add in the garlic and parsley. Stir to combine, and cook 30 seconds.

Add the wine, broth, and half-and-half.

Let simmer for 5-6 minutes over medium heat until reduced by about half, and add in the shrimp.

Simmer for 2 minutes, and toss with the pasta. Sprinkle the parmesan cheese over it all while it is still hot, and toss to combine.

Serve immediately with a green salad and crusty bread.
Hungry for more? Check out these other awesome seafood recipes on the site!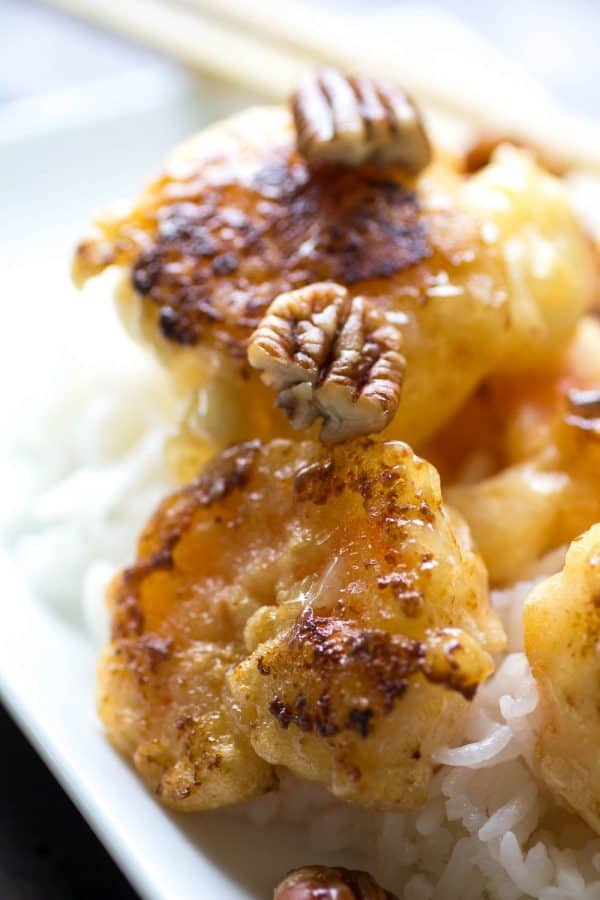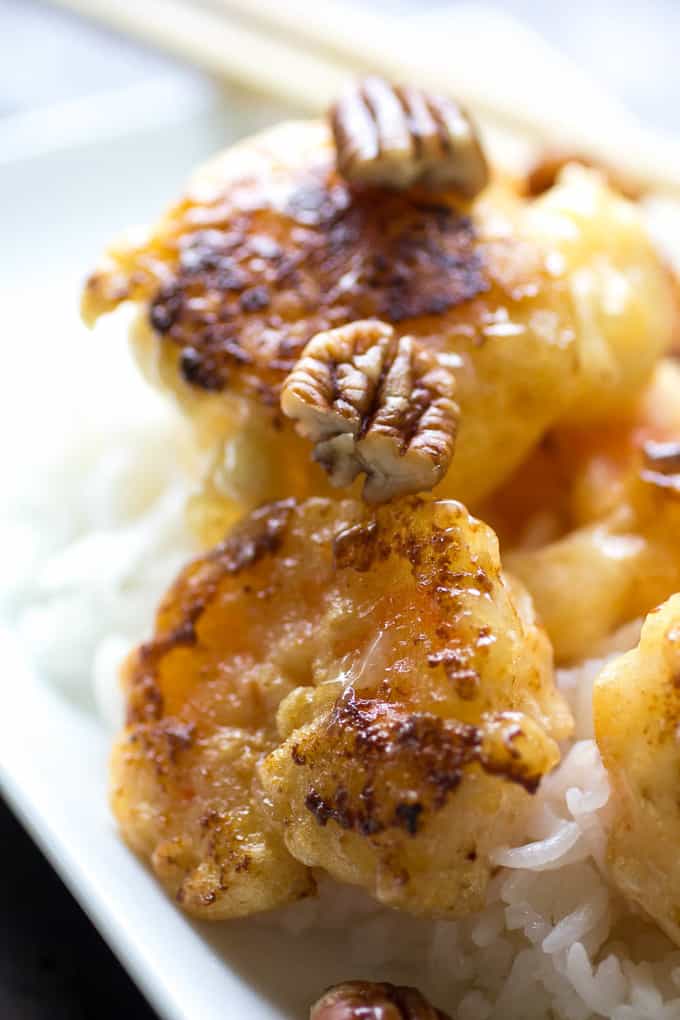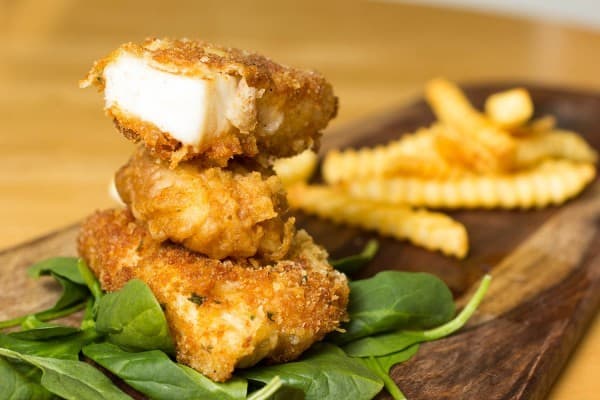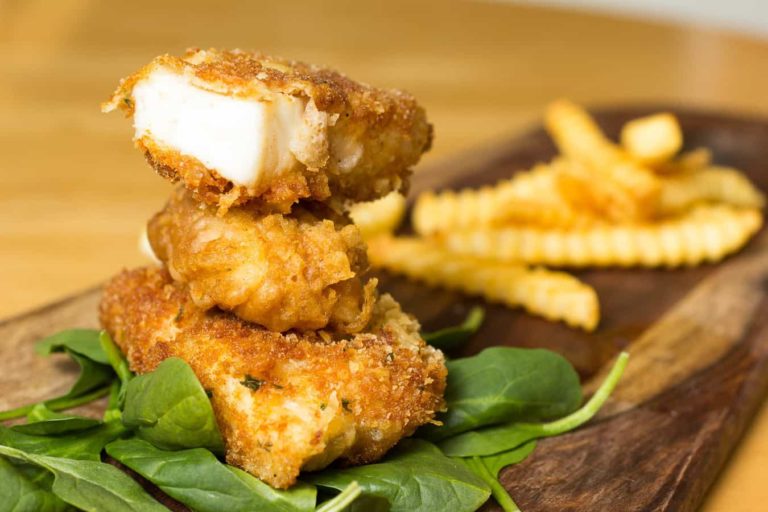 Crispy Battered Halibut (no beer)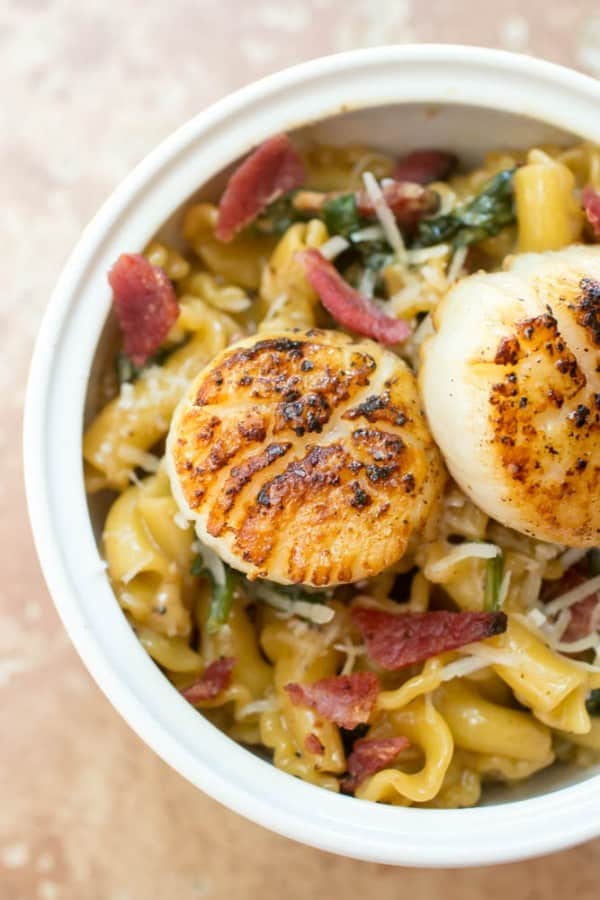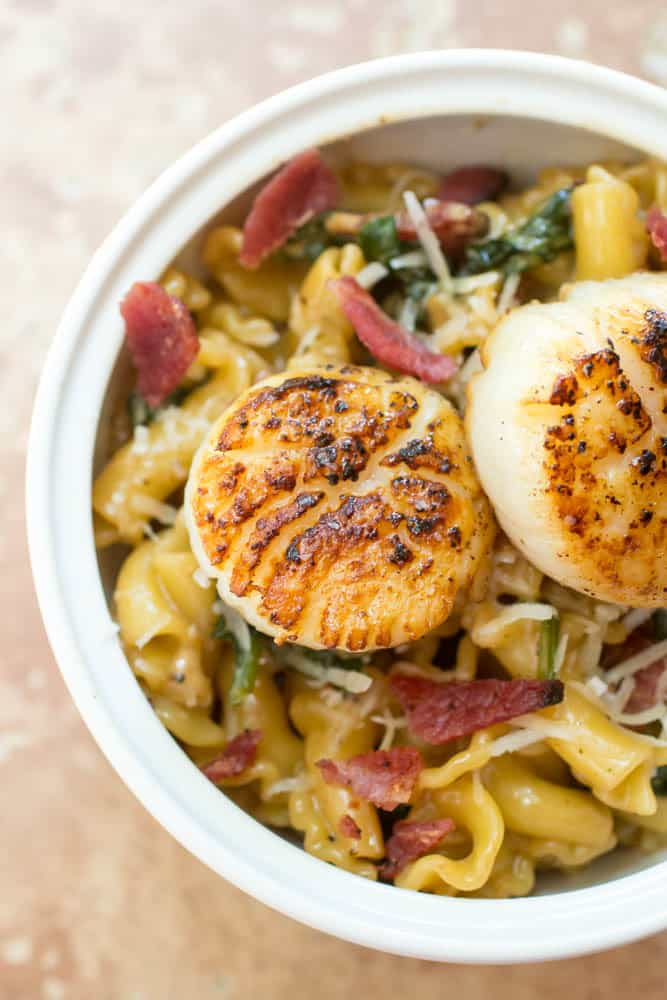 Pan Seared Sea Scallops with White Wine Bacon Cream Sauce

We are a participant in the Amazon Services LLC Associates Program, an affiliate advertising program designed to provide a means for us to earn fees by linking to Amazon.com and affiliated sites.