This homemade honey pecan shrimp will have you skipping that take-out line and getting into the kitchen. It is done in under an hour, and tastes just like Panda Express.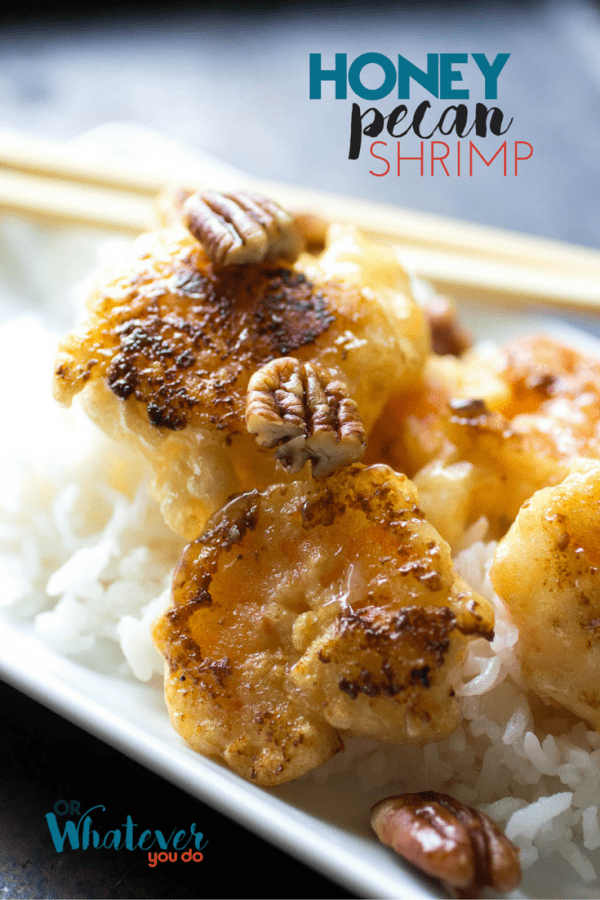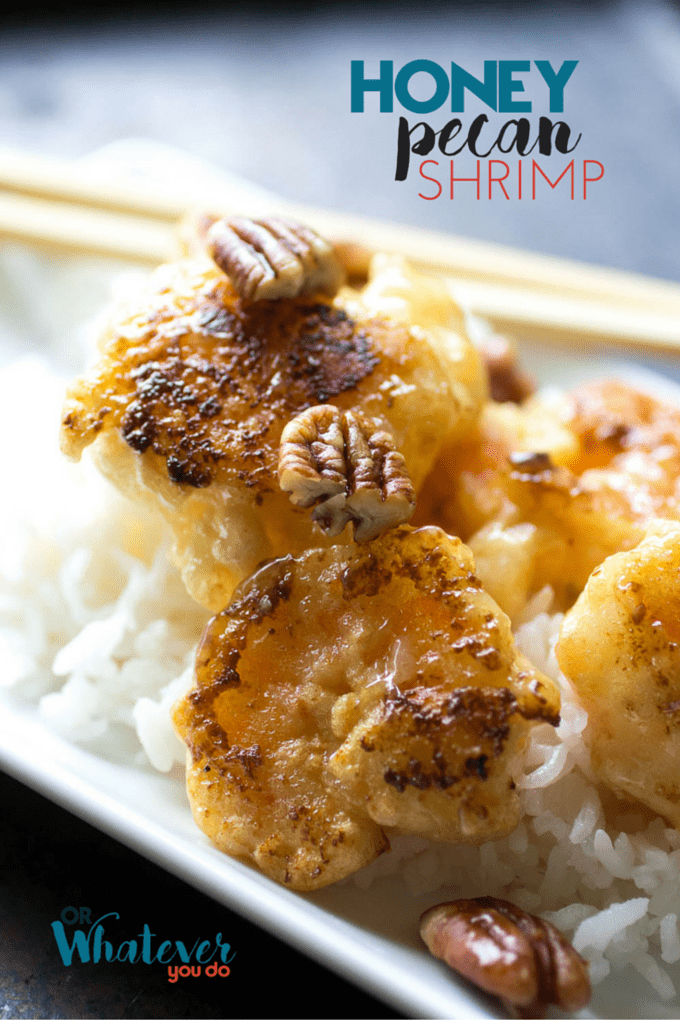 Honey Pecan Shrimp
I have kind of an obsession with the Panda these days. After years of being a little bit snobby about the popular chain Chinese food, I'm totally eating my words now. And their food. Several times a month. My plate is usually half chow mein, half fried rice, honey walnut shrimp, and the Shanghai angus steak. Plus an egg roll.
With the app they have, I can just order take-out and text my husband to drop by and pick it up. I can feed everyone here, with leftovers to spare for a couple of lunches later on in the week for like $50-$60. That's not bad when you are feeding 9, and four of them are elementary aged boys who can eat their own weight in chow mein on a good day. Heck, just driving through McD's to catch a quick dinner with my crew is over $30.
You might think this is sponsored by the Panda, but it totally isn't. I just love them. Especially on nights when I don't feel like cooking. But even on nights where I don't have a ton of time to get cooking I still have the energy for this. It is WAY easier than I anticipated.
If you need some other good Asian-inspired dinner ideas, I also love this honey garlic ginger stir fry, mongolian beef, and amazing copycat orange chicken.
This recipe comes from Dinner, Then Dessert, and is only barely modified. It is fantastic. The link is in the recipe below. You also might want to check out her Panda Express Chow Mein recipe, and you can make a whole meal of it.
Battering the shrimp is really easy. It is just a mixture of egg whites and cornstarch. But it results in a perfectly crispy battered shrimp that is just begging for that sweet sauce.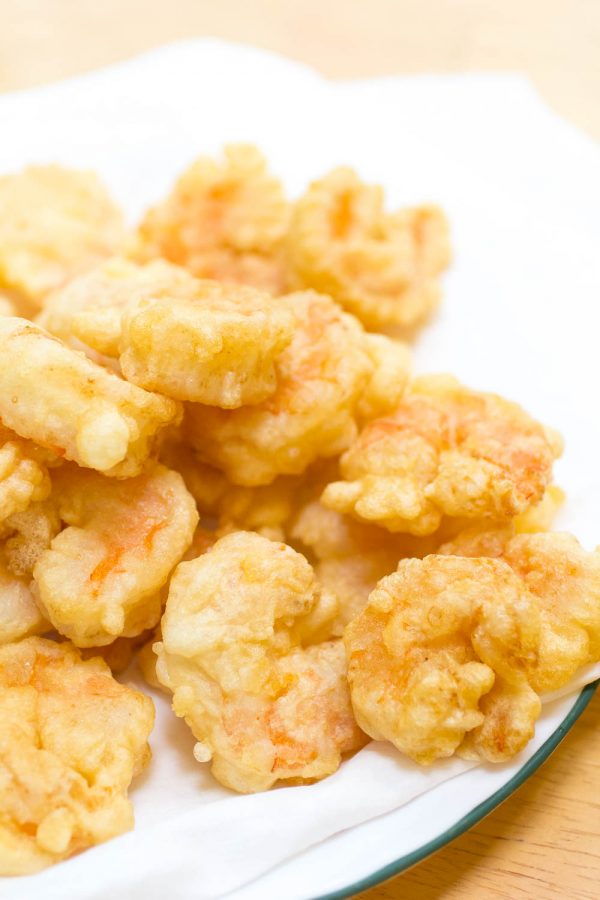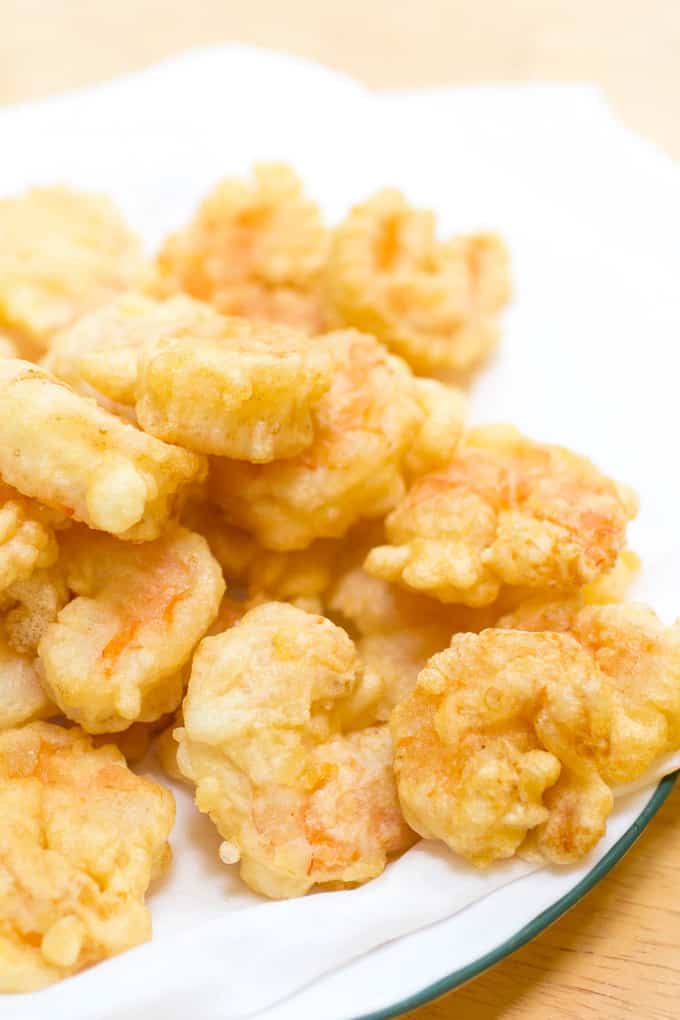 Once the shrimp is done, get it in the sauce right away. One thing I discovered about this recipe is that the sauce does NOT like the stir fry pan. It browns a bit, and quickly – so best to toss the hot shrimp into the sauce and let the shrimp heat it up.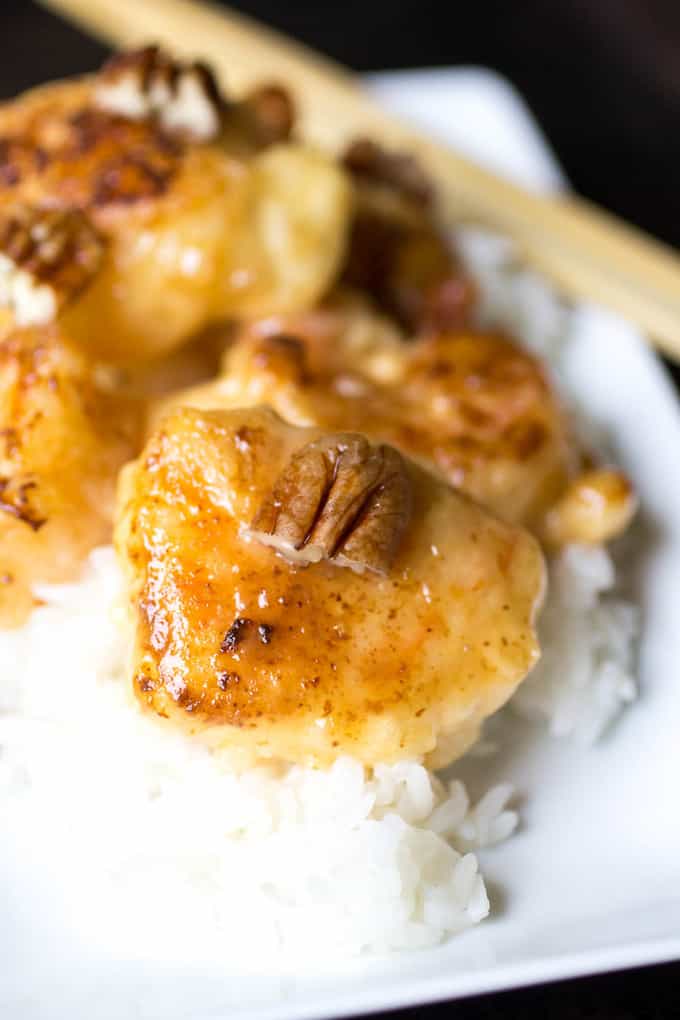 I used pecans in this instead of the traditional walnuts because my husband has a walnut allergy. I don't tend to keep them in the house at all but had some pecans leftover from another project. They worked perfectly.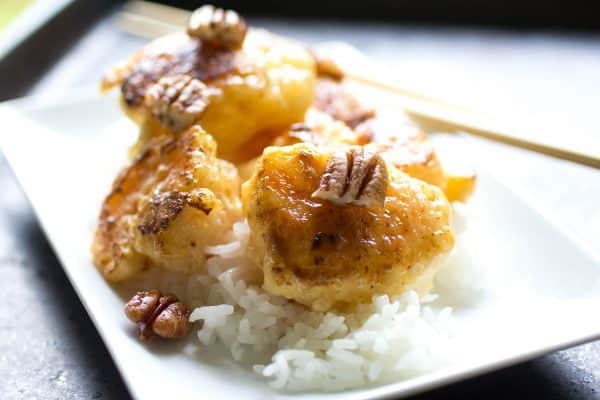 My shrimp-loving kids really loved this, as did I. I'm definitely going to be making this again.
Yield: 6 servings
Honey Pecan Shrimp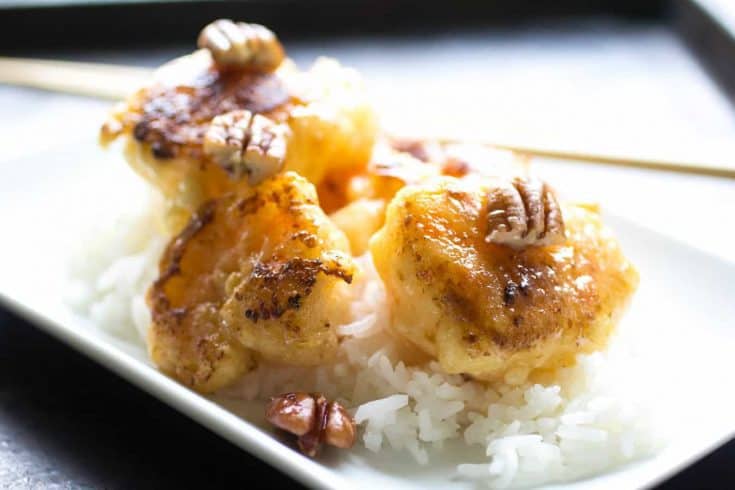 Skip the takeout and make this homemade version of Panda Express' Honey Walnut Shrimp.
Ingredients
Shrimp
1 pound large raw shrimp, peeled
Candied Pecans
1 cup water
2/3 cup white sugar
1/2 cup pecan halves
Shrimp Batter
4 egg whites
2/3 cup cornstarch
Sauce
1/4 cup mayonnaise
2 tablespoons honey
1 tablespoon sweetened condensed milk
1 cup vegetable oil for frying
Instructions
Remove the tails from the shrimp, and devein if necessary. I like to buy these already cleaned so you don't have mess with it. Set aside. Mix together the sauce ingredients and set aside.
Place the water and white sugar into a small or medium pot, and bring to a simmer. Add your pecans, and simmer for 3-4 minutes. Carefully remove the pecans onto a paper towel to cool.
Preheat the oil in a high sided frying pan to about 350 degrees. That's over medium to medium high heat on my stove. Your stove may vary. If you don't have a thermometer, you can tell it is hot enough when the oil bubbles when a small dab of batter is added, and when your first shrimp comes to a golden brown in about 2 minutes.
Whisk together the egg whites and cornstarch until well combined. Add the shrimp. Fry in batches until golden brown and all of the shrimp is cooked.
Toss the cooked shrimp with the sauce and candied nuts. Serve immediately.
Nutrition Information:
Yield:
6
Serving Size:
1
Amount Per Serving:
Calories:

681
Total Fat:

51g
Saturated Fat:

5g
Trans Fat:

1g
Unsaturated Fat:

43g
Cholesterol:

100mg
Sodium:

530mg
Carbohydrates:

45g
Fiber:

1g
Sugar:

30g
Protein:

14g