This spicy chili garlic stir fry sauce is one I've been promising you all for quite a while now. It's a staple around here, and I LOVE the way it turns out so great, so consistently.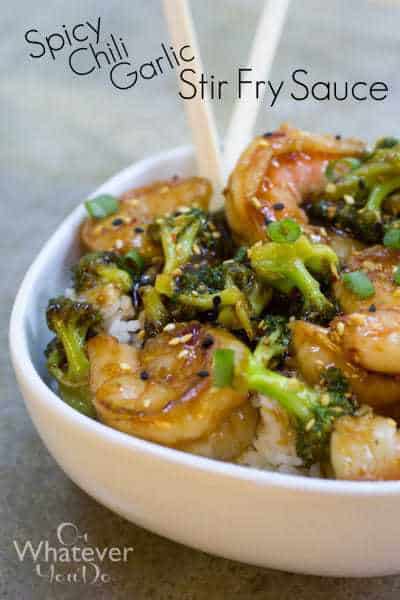 Spicy Chili Garlic Stir Fry Sauce
The sauce isn't overly spicy, but definitely carries a little heat. If you are super sensitive to spicy foods, I would scale back or omit the chili garlic sauce and the Sriracha entirely. If you can handle some heat, this is about a 3 on my scale.
Start by mixing together all of your sauce ingredients, and stirring well.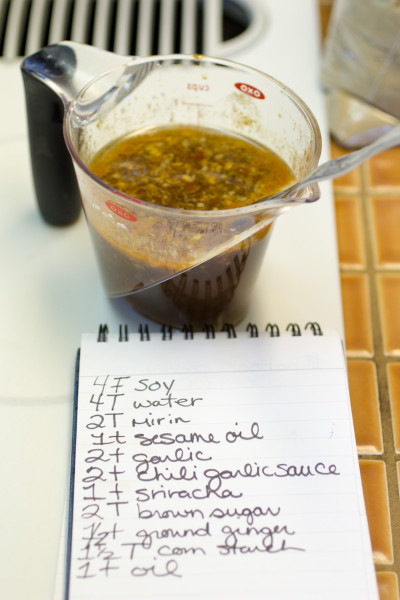 Next get your pan nice and hot, and add a few teaspoons of oil into it. I used broccoli as my vegetable here, but you can use whatever you'd like! Fresh is best, but I've resorted to the frozen bagged stir fry blends in a pinch. Once the oil is almost smoking, toss in your veggies and stir stir stir!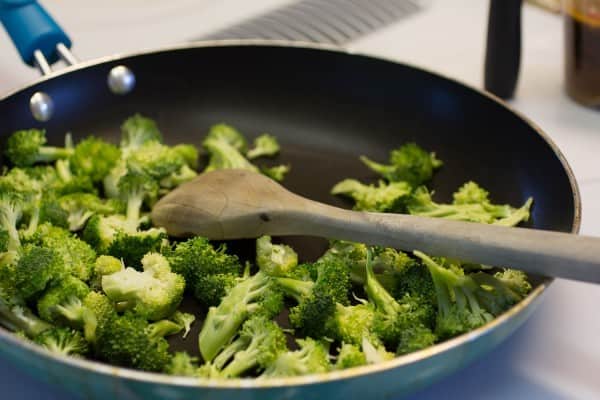 Once the veggies are partially cooked, if they are particularly hard like broccoli is, you can flash steam them by adding a few tablespoons of water into the hot pan and covering.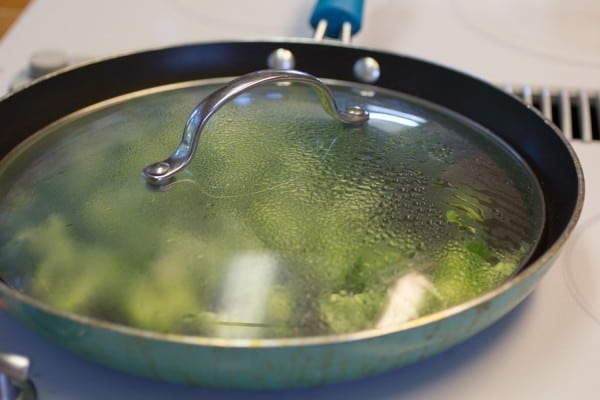 Remove after about 2 minutes, and let the rest of the water cook off. Then add in your protein. I used shrimp, which cooks lightning fast.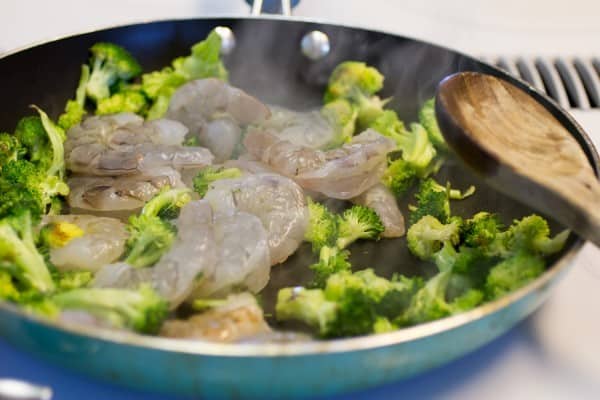 Keep stirring! Flip the shrimp over if the stirring doesn't do it for you. Once the shrimp is cooked, give your stir fry sauce a quick stir to redistribute the cornstarch, and then pour into the pan.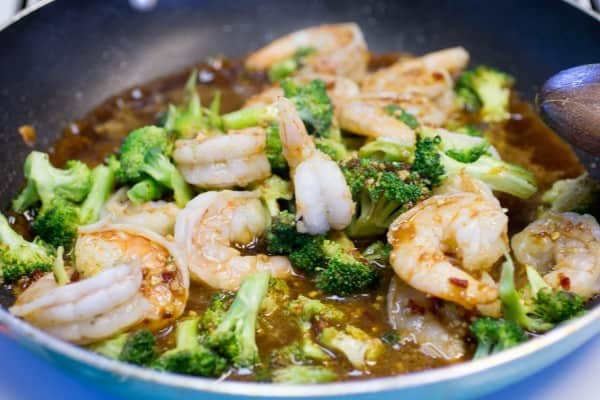 Keep stirring! It will thicken in about a minute. The remove from heat and serve immediately.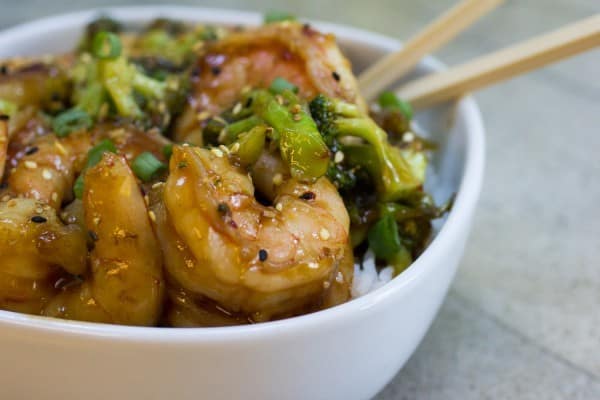 Feel free to use chicken, beef, or tofu in this dish. It is so versatile! You can go all veggie too. This sauce is incredible!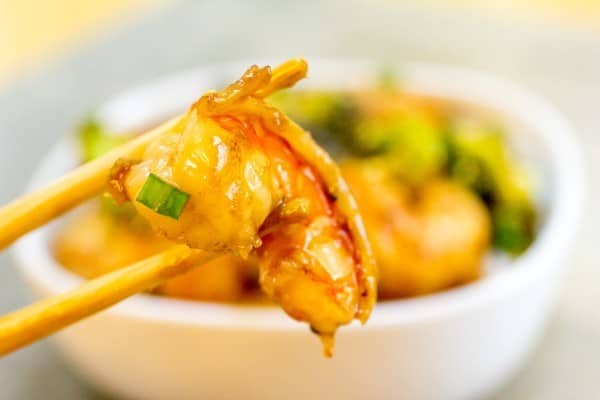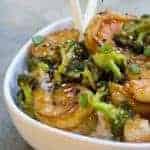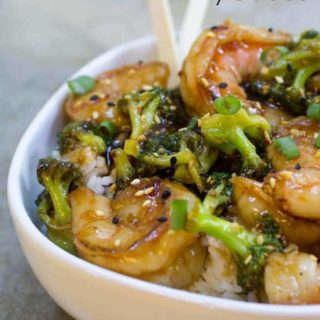 Spicy Chili Garlic Stir Fry Sauce
Easy, delicious all-purpose stir fry sauce that's one of my most popular recipes!
Ingredients
4

tablespoons

soy sauce

4

tablespoons

water

2

tablespoons

mirin

1

teaspoon

sesame oil

2

teaspoons

minced garlic

2

teaspoons

chili garlic sauce

1

teaspoon

sriracha

2

tablespoons

brown sugar

1/2

teaspoon

ground ginger

1 1/2

tablespoons

cornstarch

1

teaspoon

canola oil
Instructions
Mix all ingredients together, and stir well to combine. Stir fry the meat and vegetables of your choice, and then pour sauce over and cook over medium-high heat until thickened, 1-2 minutes.