If you have a nut-allergy in the house, it is almost impossible to find a safe granola bar that doesn't contain nuts, and isn't produced on equipment that processes nuts. You can stop looking now though. These easy Nut-free Chocolate Chip Granola Bars take less than 30 minutes to put together, and feature cookie butter instead of peanut butter!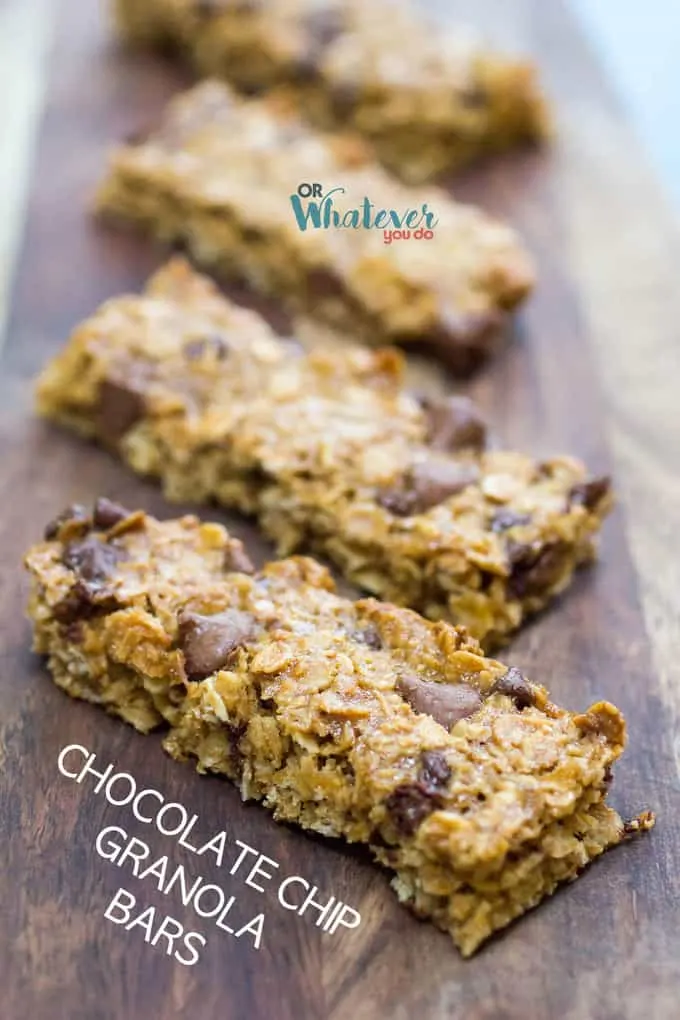 I'm participating in a monthly Blogger Recipe Swap with some of my blogging friends as a way to explore each other's sites, and share some really great recipes with our readers. I LOVE checking out what everyone else is making, and getting to try something out in my own kitchen! This month, I got to make something from The Baker Upstairs. You've probably seen some of her work over on Pinterest. She's got some really really popular pins! Check out her Perfect Pancakes, The Best Oven Fried Chicken, and Soft & Fluffy One Hour Rolls.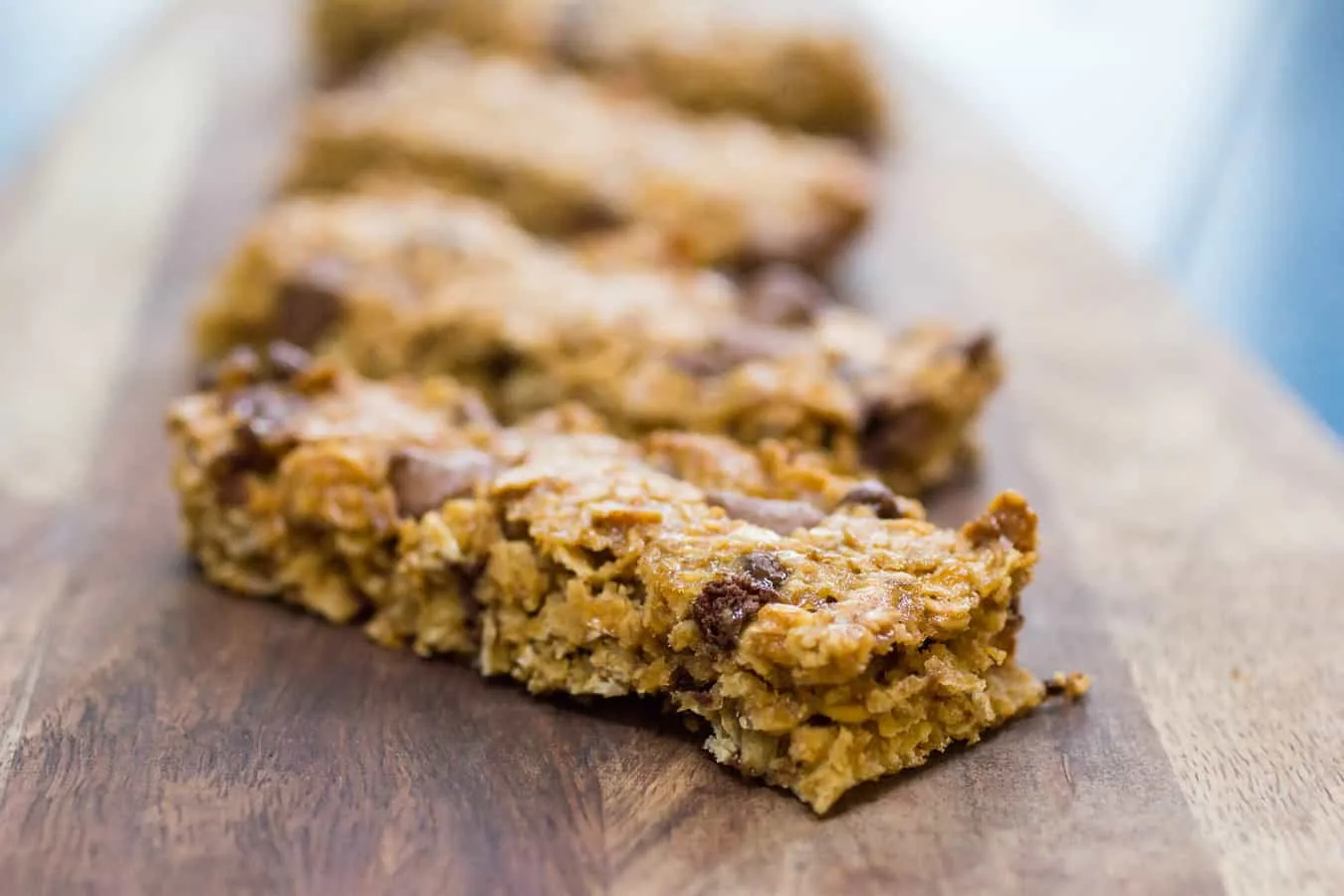 I am so impressed with these granola bars! I've been avoiding making my own for so long because I just didn't think that they could stand up to the store-bought varieties. I couldn't have been more wrong.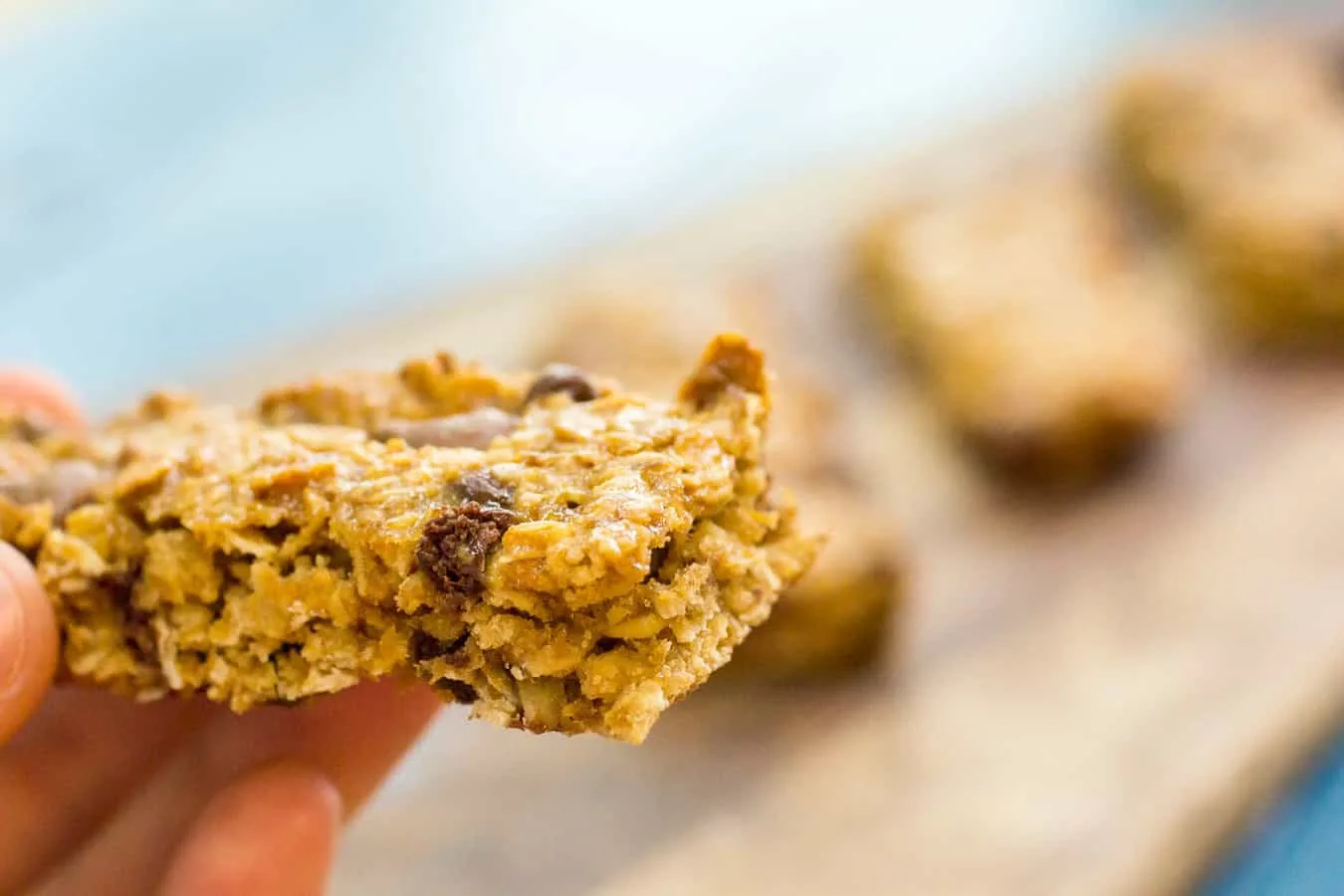 These use cookie butter in place of peanut butter, so they are safe for friends with nut allergies. I doubled the recipe for my crew, and put one bar in a snack-sized baggie for a quick grab in the morning for a school snack.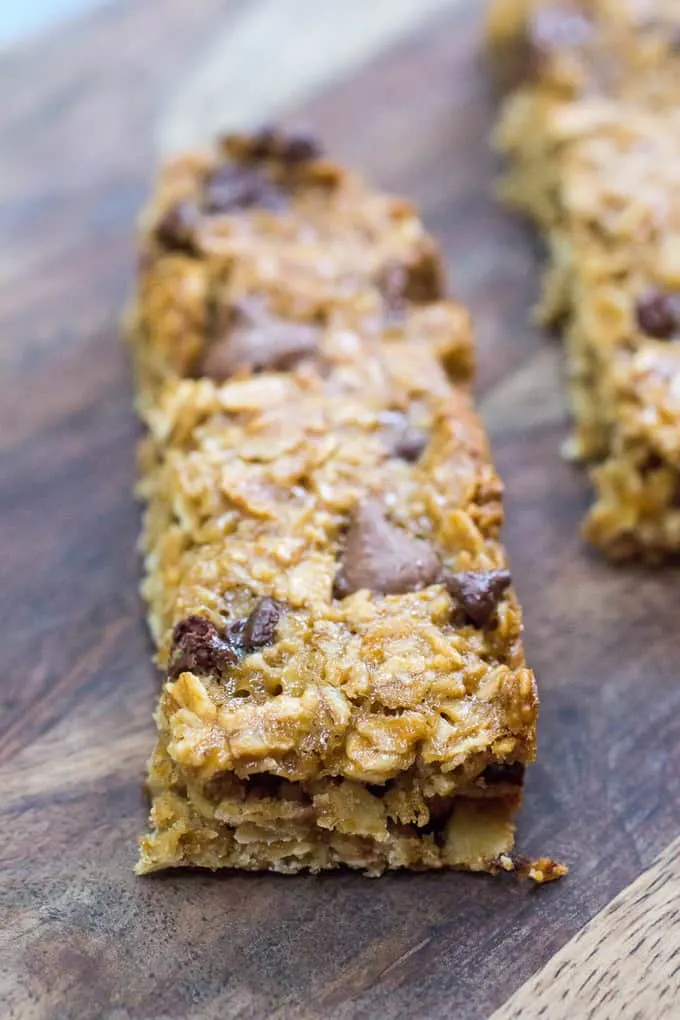 Get the recipe for Nut-free Chocolate Chip Granola Bars over on The Baker Upstairs by clicking the button below! Happy baking!