Fire up your pellet grill, today we're making a delicious (and nutritious) Traeger Lion's Mane Mushroom Recipe! This versatile fungus is getting more and more widely adopted as both a culinary treat and as a supplement. It is said that Lion's Mane has many health benefits. I don't know about that, but I DO know that it is delicious!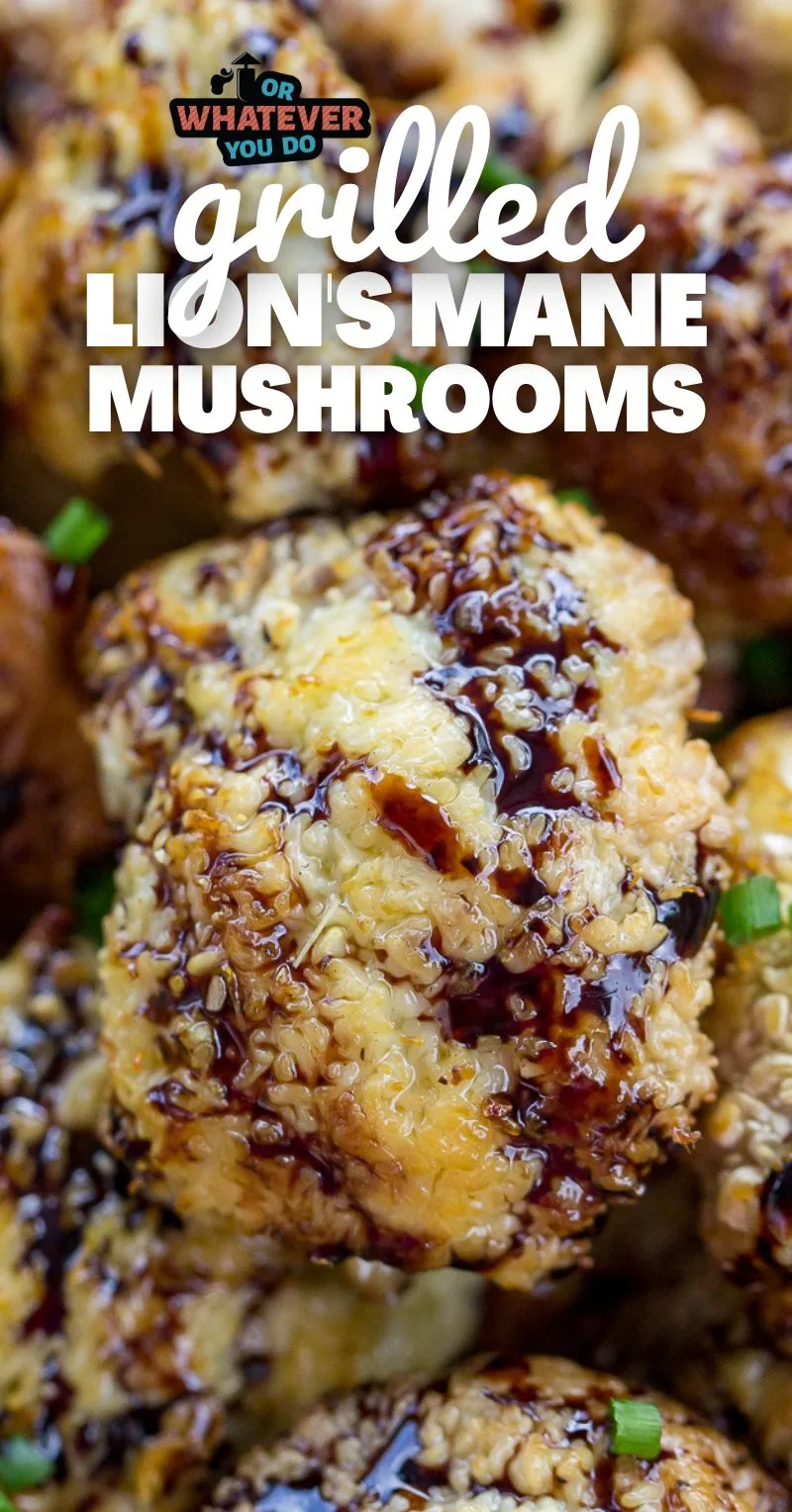 Traeger Grilled Lion's Mane Mushroom Recipe
We love a good side dish, and this one quickly became one of my favorites! Fresh Lion's Mane Mushrooms are all the rage, and the perfect thing to toss onto your pellet grill. Mushrooms + wood fire are a perfect match, so we drizzled these with a little olive oil, gave them some seasoning, and then roasted them for 15-20 minutes on the Traeger before getting the best sweet and tangy balsamic drizzle!
Lion's Mane mushrooms are often lauded for their unique flavor and texture. The taste is sometimes described as mild and slightly sweet, with a flavor that's been compared to seafood, like crab or lobster. This is likely why it's occasionally used as a vegetarian substitute for these kinds of dishes.
As for the texture, it's tender and slightly chewy, mirroring that of cooked seafood. When cooked, the mushroom's "spines" (which resemble a lion's mane) tend to crisp up, providing a pleasing contrast to the softer interior.
Overall, Lion's Mane mushrooms offer a unique experience that can add a distinctive touch to various dishes, whether they're sautéed, roasted, or incorporated into soups and sauces.
Get all of my Traeger Recipes here!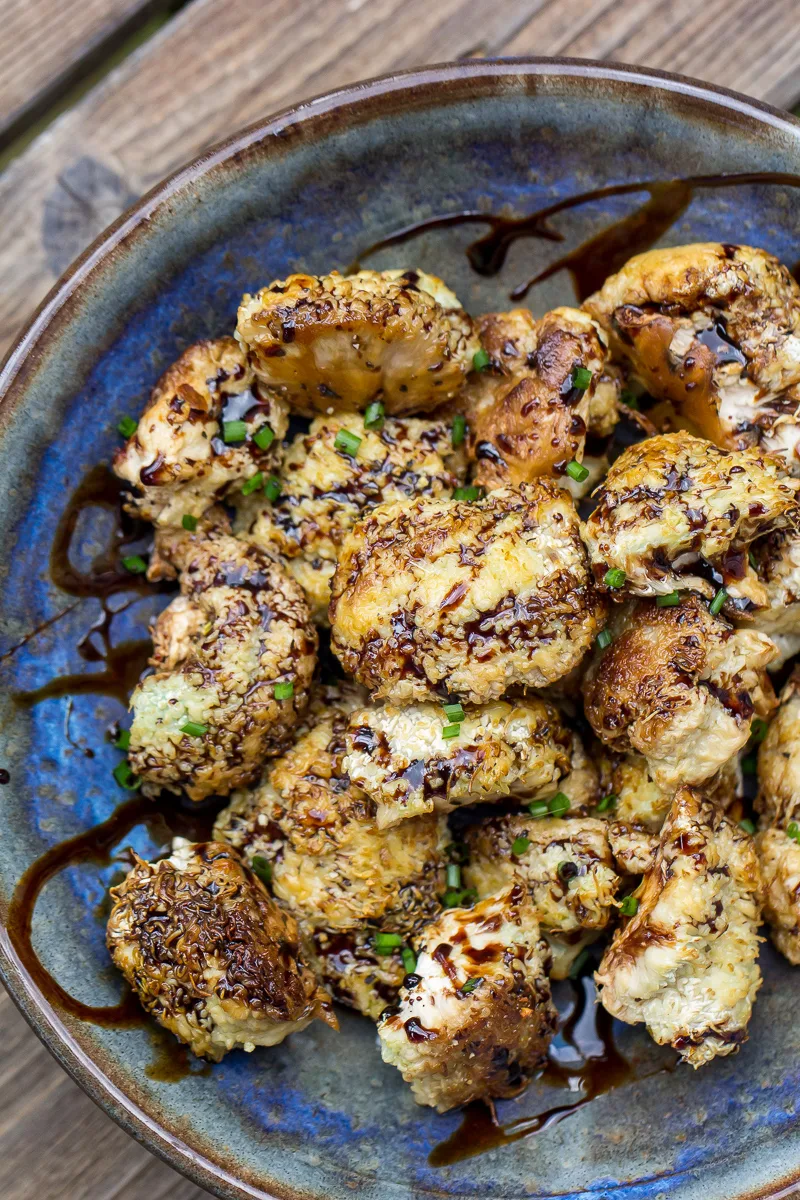 Traeger Lion's Mane Mushrooms with balsamic glaze shopping list
Wondering if you have to hit the store? Here's the list of items you'll need to make this recipe. For specific amounts, please refer to the printable recipe card at the bottom of the post.
Lion's Mane mushrooms
Olive oil
Sasquatch Moss rub (or any herby rub)
Balsamic vinegar
Brown Sugar
Garlic
Get 75+ of my favorite Traeger Recipes here!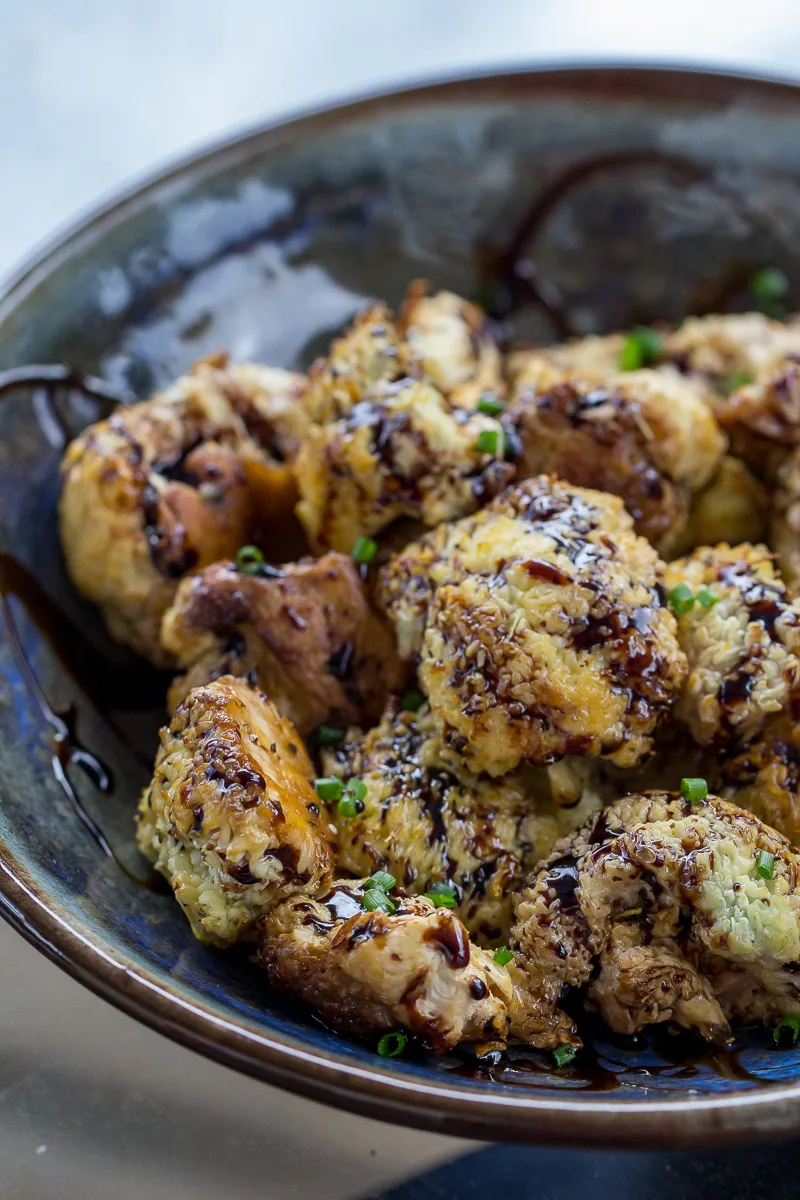 How to make Lion's Mane Mushrooms on the Grill
This is just the overview so you can see what you're actually getting into here. When you are cooking, you'll want to use the full recipe at the bottom of the page.
Preheat
Fire up your pellet grill and preheat it to 350°F.
Prep
Prep your mushrooms and cut into large chunks. Lightly spray a baking sheet with cooking spray and put the mushrooms on the sheet. Drizzle the mushrooms with oil and sprinkle with the herby seasoning blend.
Roast
Roast the mushrooms for 20-25 minutes.
While the shrooms are roasting, make the glaze by mixing the glaze ingredients together in a saucepan on the stove. Let it simmer over low heat for 5-6 minutes, stirring frequently. Remove from the heat and set aside until the mushrooms are done.
Drizzle
Remove the mushrooms from the grill and drizzle with the balsamic glaze.
Enjoy
Dig in! These are a great side dish. Enjoy!
Try our Blackstone Marinated Mushrooms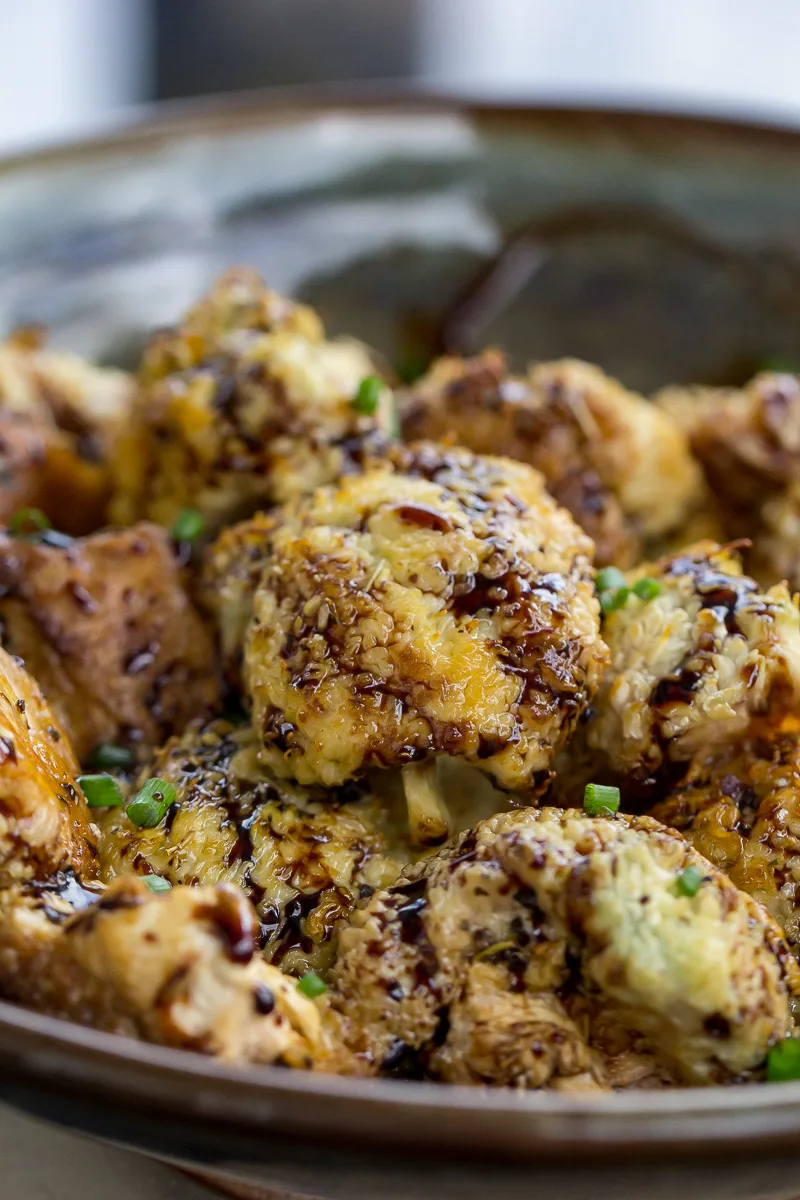 Grilled Lion's Mane Mushrooms FAQ
Can another type of mushroom be used in this recipe?
Sure! Any edible mushroom will work with this basic recipe. Experiment and let us know what your favorite is!
Can pre-made balsamic glaze be used?
Absolutely. If you have a bottled balsamic glaze you love you can use that instead of making your own.
Can this recipe be made in the oven or air fryer?
Yes! If you don't have a pellet grill or smoker, you can follow the same general directions to make this in your oven, or in smaller portions, in your air fryer.
Try our Chestnut Mushroom Gravy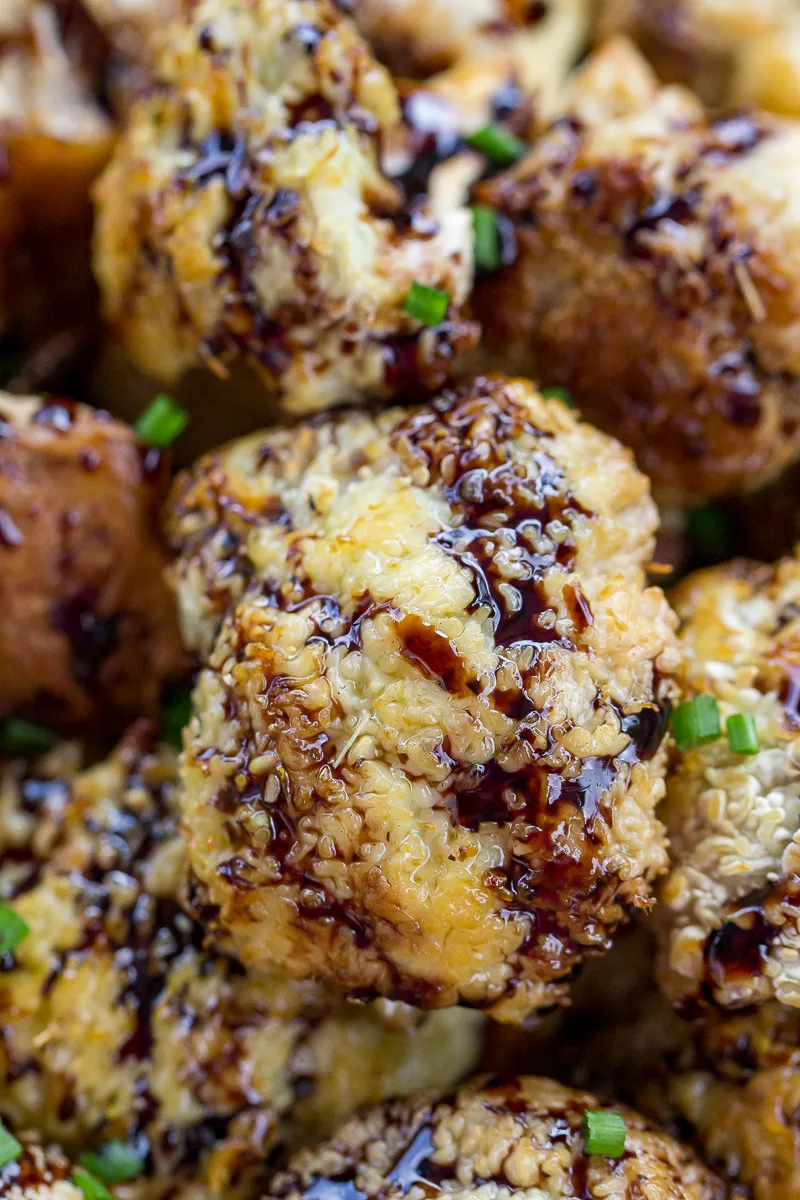 Serve this with…
More great mushroom recipes to love!
Yield: 6 servings
Traeger Lion's Mane Mushrooms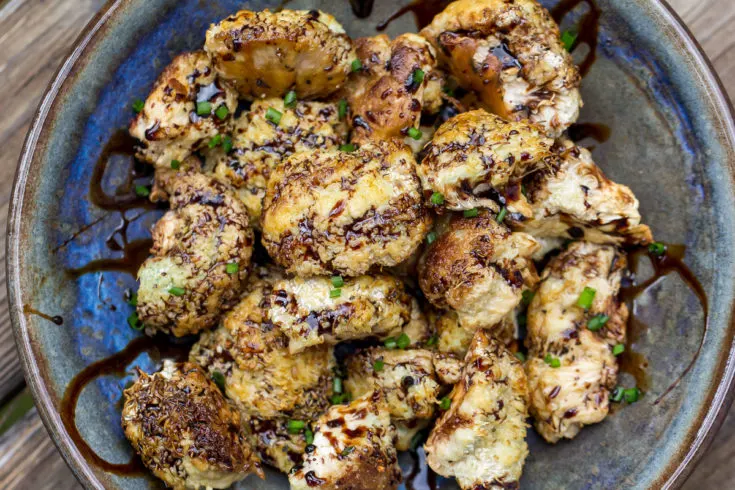 Fresh Lion's Mane Mushrooms get roasted on the grill and then coated with a balsamic glaze to make a delicious side dish every mushroom-lover will go crazy for!
Ingredients
2 pounds Lion's Mane mushrooms
2 tablespoons olive oil
1 tablespoon Sasquatch Moss from Spiceology (or your favorite herby rub blend)
1/2 teaspoon salt
Balsamic glaze
1/2 cup balsamic vinegar
3 tablespoons brown sugar
2 cloves garlic
1/2 teaspoon sriracha
Instructions
Preheat your grill to 350°F.
Prepare your mushrooms by ensuring they are free of any dirt or debris. Cut into chunks and place onto a baking sheet that's been sprayed lightly with cooking spray.
Drizzle the mushrooms with olive oil and sprinkle with the seasonings.
Place into the grill.
While the mushrooms are roasting, make your balsamic glaze by combining all the ingredients in a small saucepan and bringing to a simmer, stirring frequently. Let it reduce by half and then remove from the heat.
Flip the mushrooms once after about 10 minutes. Continue roasting for an additional 10-15 minutes.
Remove from the grill and place into a serving dish. Drizzle with your balsamic reduction and eat them while they are hot.
Recommended Products
As an Amazon Associate and member of other affiliate programs, I earn from qualifying purchases.
Nutrition Information:
Yield:
6
Serving Size:
1
Amount Per Serving:
Calories:

124
Total Fat:

5g
Saturated Fat:

1g
Trans Fat:

0g
Unsaturated Fat:

4g
Cholesterol:

0mg
Sodium:

197mg
Carbohydrates:

17g
Fiber:

3g
Sugar:

12g
Protein:

3g
Nutrition data provided here is only an estimate.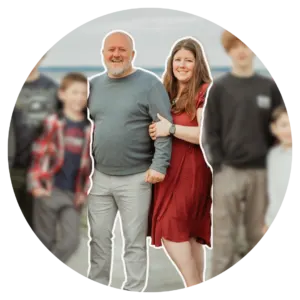 Nicole Johnson, a self-taught expert in grilling and outdoor cooking, launched Or Whatever You Do in 2010. Her blog, renowned for its comprehensive and creative outdoor cooking recipes, has garnered a vast audience of millions. Nicole's hands-on experience and passion for grilling shine through her work. Her husband, Jeremiah Johnson, also plays a pivotal role in recipe development, adding his culinary flair to the mix. Together, they form a dynamic duo, offering a rich and varied outdoor cooking experience to their followers.