Traeger 3-2-1 Ribs are all over the internet and are the favorite ribs for a ton of pellet grillers around the world. Learn what the 3-2-1 method is, how you can adjust it to your own tastes, and all of my tips and tricks along the way.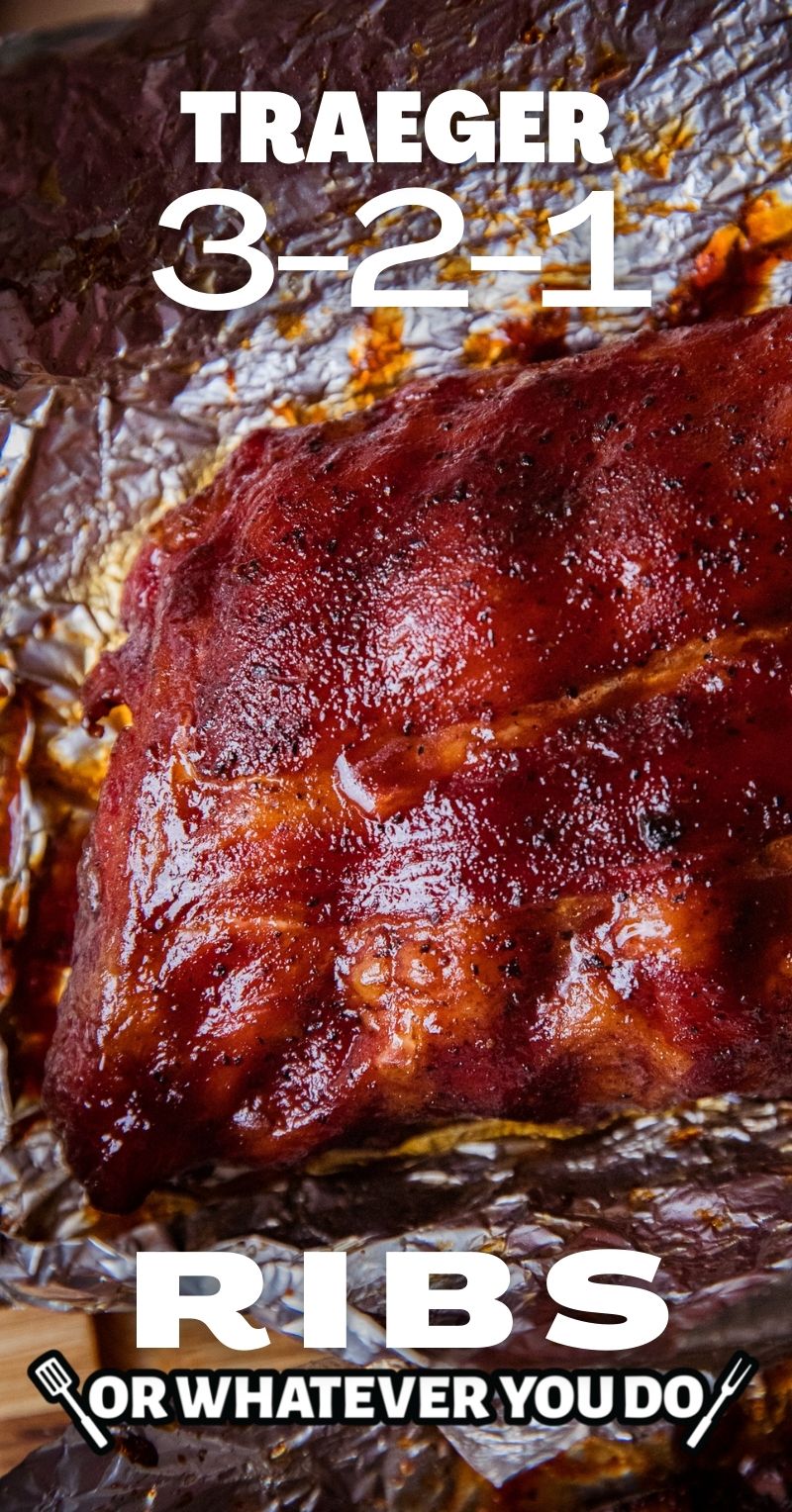 Traeger 3-2-1 Ribs
There are many way to get to a great rack of ribs, and the 3-2-1 method is one of the most popular ways. One important thing to note is that the end results may vary. Sometimes you'll wind up with fall-off-the-bone tender ribs, and sometimes you'll wind up with ribs with a solid bite to them.
What makes the difference is the meat, the weather, the wrap, and how closely you pay attention to the internal temperature guides.
Listen to the meat, know the end result you are going for, and adjust accordingly to get there. As much as I'd like to say that this is the magic formula, that doesn't actually exist. Good barbecue is all about adjusting on the fly, learning what makes the meat sing, and knowing what you want out of it.
What are 3-2-1 Ribs?
3-2-1 Ribs are baby back ribs that are smoked at a relatively low temperature for 3 hours, wrapped with butter and brown sugar for 2 hours, and then sauced and put back on the grill for an additional hour.
If you follow the time guide alone, you could end up with ribs that either falls off the bone or are still pretty adhered and have a good bite to them. If you follow the time + temperature guide, you'll have much more consistent results.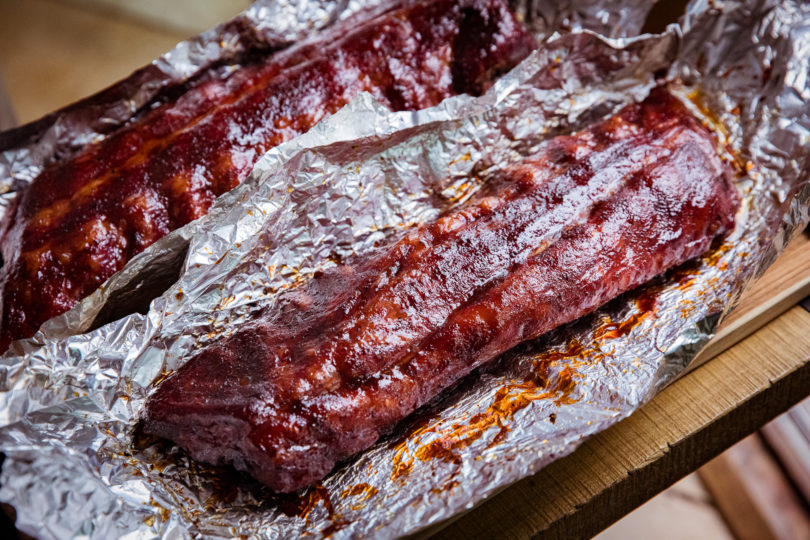 3-2-1 Ribs shopping list
Wondering if you have to hit the store? Here's the list of items you'll need to make this recipe. For specific amounts, please refer to the printable recipe card at the bottom of the post.
baby back ribs
mustard
bbq rub (I have suggestions below)
bbq sauce
tin foil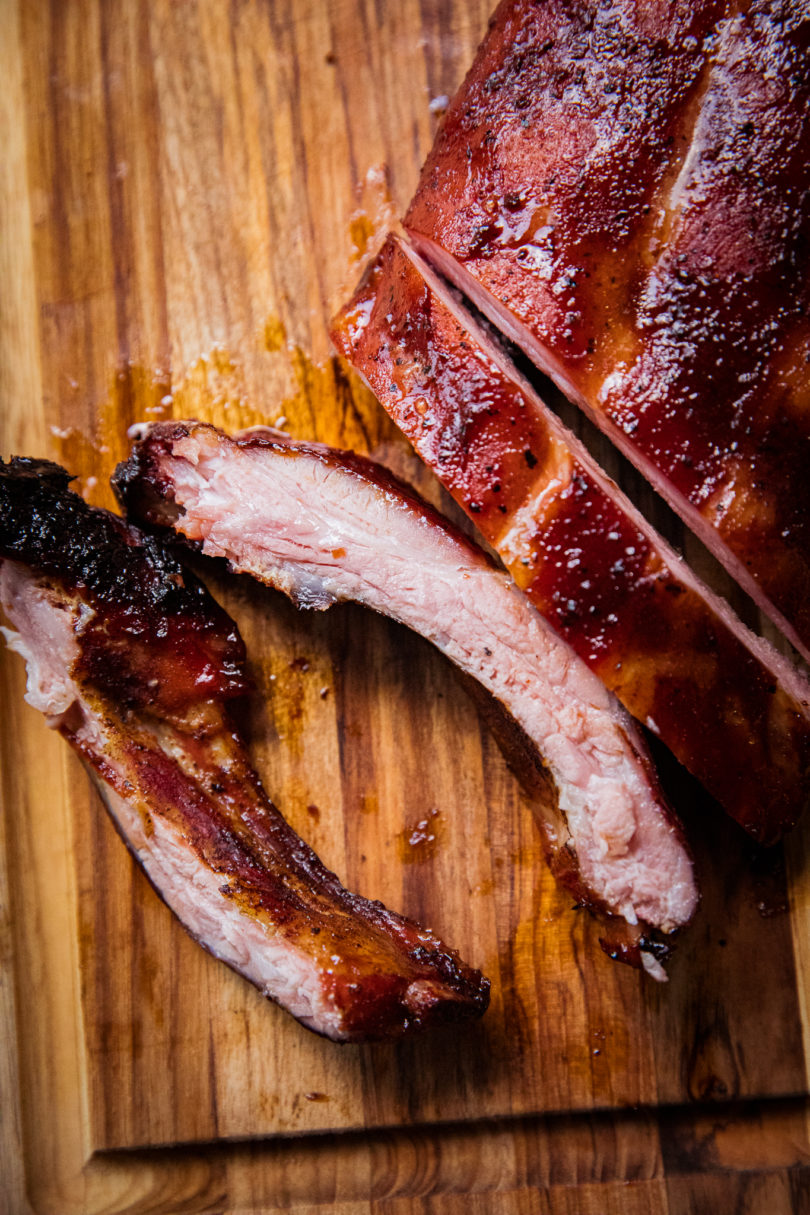 How to make 3-2-1 Ribs on the Traeger
This is just the overview so you can see what you're actually getting into here. When you are cooking, you'll want to use the full recipe at the bottom of the page.
Preheat and Prep
Preheat your pellet grill or smoker to 180°. Remove the membrane from the back of the ribs. Rub with mustard and coat liberally on both sides with your favorite BBQ rub.
Smoke
Smoke the ribs at 180° for 3 hours. The internal temperature of the ribs should reach 160°.
Wrap
Turn the temperature of the grill up to 225°. Using two large strips of foil for each rack of ribs (double layered), place one rack on each double-layer foil. Place 3-4 pats of butter on top of each rack of ribs and about 1/2 cup of brown sugar per rack. Bring the sides of the foil up around the ribs and pour some liquid in the bottom of the foil. We like to use hard apple cider or beer.
Wrap the ribs up tight and crimp all the seams. Toss back on the grill for 2 hours. You're aiming for an internal temperature of 205°.
Unwrap and grill
Keep the grill at 225°. Unwrap the ribs and brush with your favorite barbecue sauce. Toss them back on the grill for 30-60 minutes to let the sauce set.
Enjoy
If you've followed the temp guide, you're about to bite into one of the most tender, delicious racks of ribs you've ever tasted.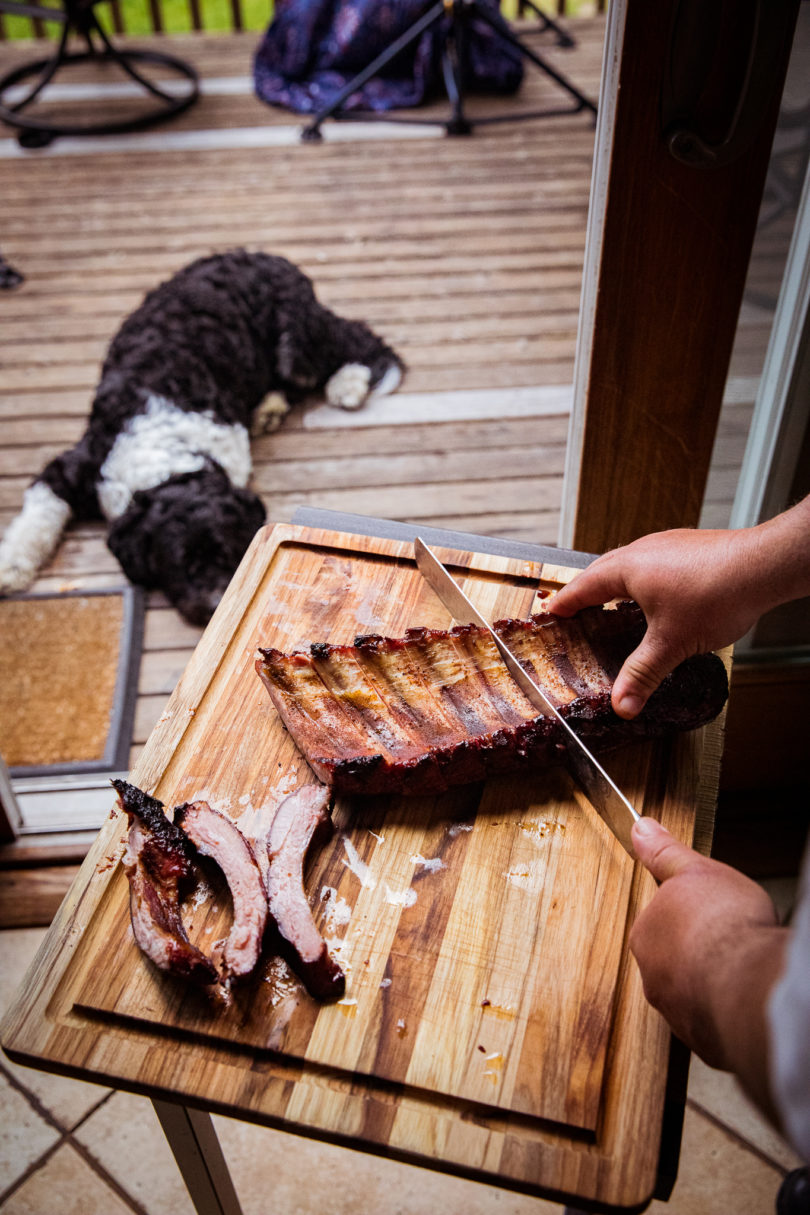 Get our FREE Pellet Grill Appetizers Recipe E-Book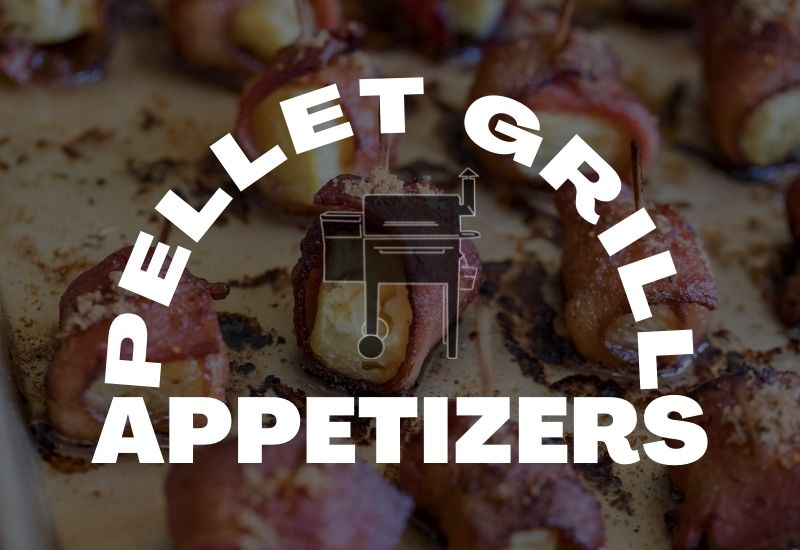 Traeger 3-2-1 Ribs FAQ
How do you store smoked pork ribs leftovers?
I usually wrap our leftovers in foil and toss them in the fridge. You can also use a storage container or baggie. Just make sure they are wrapped up good.
What's the best way to reheat leftovers?
Ribs reheat BEST in sous vide, in my opinion. But if you haven't jumped on that particular bus yet, I'd re-wrap in foil, toss in a little liquid like apple juice or beer, and heat on low heat in the oven. Like, 250-275°.
Can you use other types of ribs with this recipe?
Yes! This general method works great with St. Louis ribs and even beef ribs. Always fall back to your temps though! That's your best guide to great ribs.
What if I don't like ribs to be so tender?
If you like some bite left to your ribs, there are a few things you can do.
Use less liquid in the wrap stage.
The liquid essentially steams the ribs, tenderizing the meat. Less liquid means less steam, so the ribs will hold onto some more bite.
Less time, lower finished temp
Bringing the ribs to 204° is going to guarantee they are tender. If you take them off the grill closer to 195°.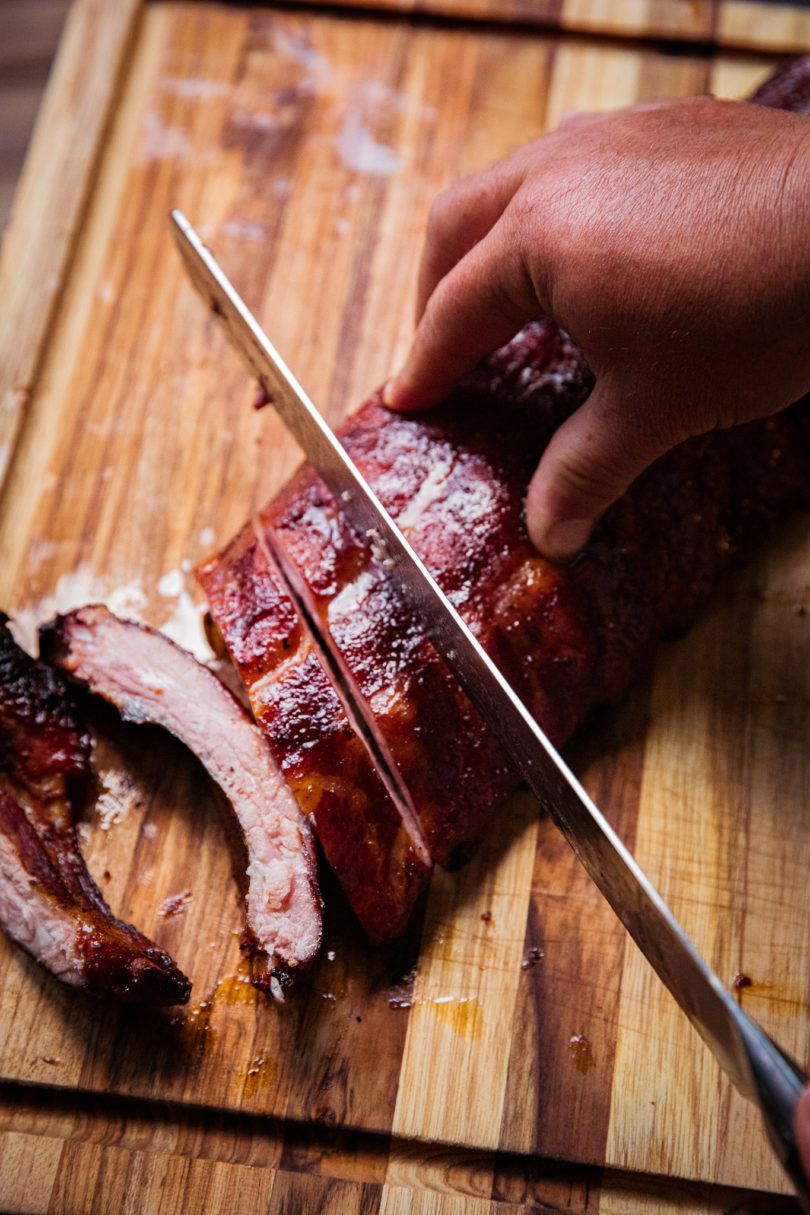 More ribs to love
Follow me on Instagram!
Great side dishes for ribs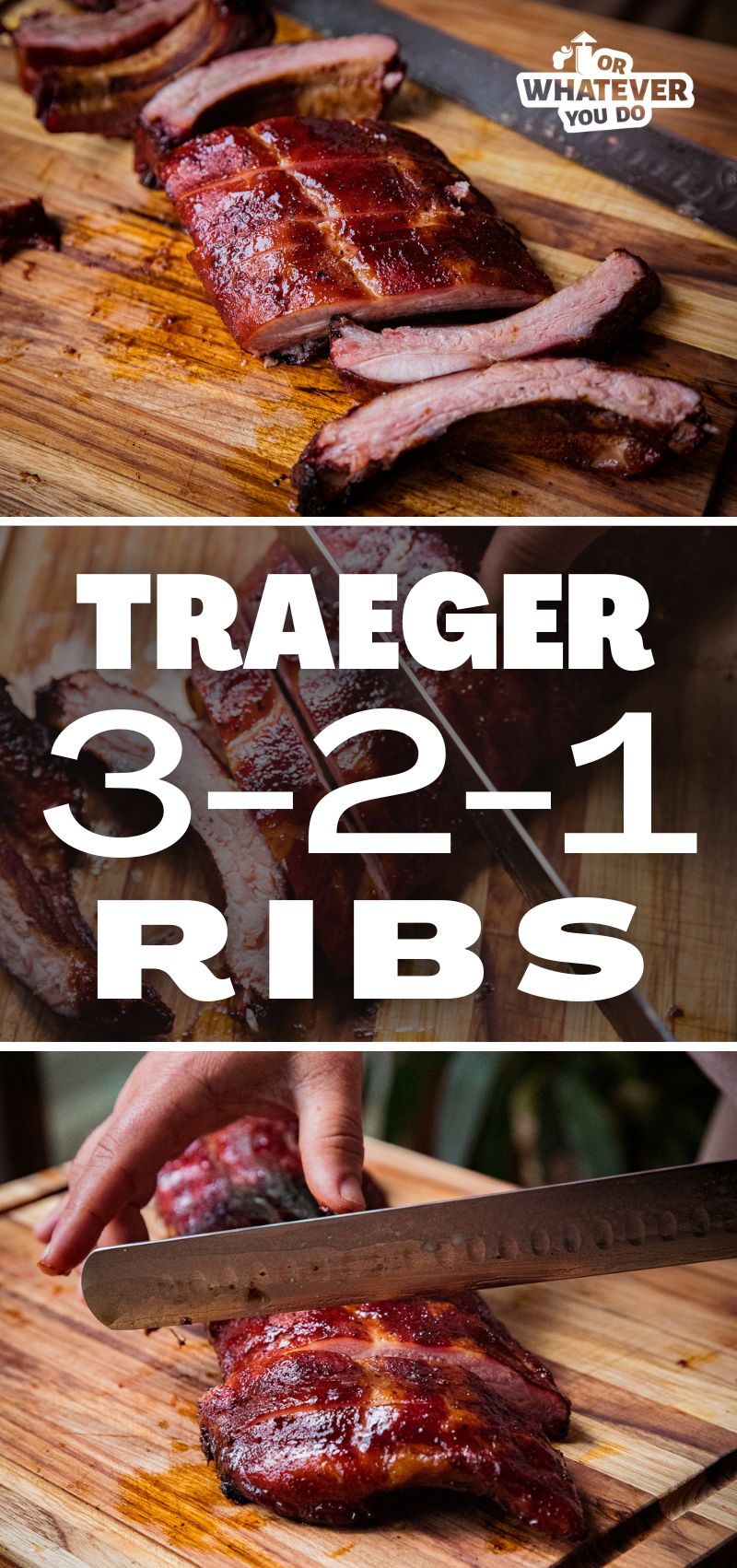 Yield: 4 servings
Traeger 3-2-1 Ribs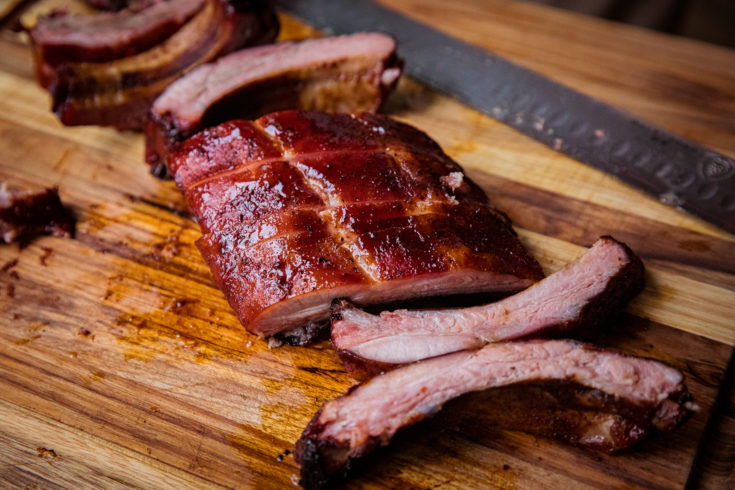 Delicious, tender, packed-with-flavor Traeger Smoked 3-2-1 Ribs! This is a solid method for cooking ribs. Get my suggested rubs below!
Total Time
6 hours
10 minutes
Ingredients
2 racks baby back ribs
4 tablespoons mustard
6 tablespoons bbq rub
6 tablespoons butter
1 cup brown sugar
1 cup hard apple cider or beer
2 cups barbecue sauce
Instructions
Preheat your smoker to 180°. Remove the membrane from the ribs. Rub with mustard and coat with the bbq rub.
Smoke your ribs, meat-side-up, for 3 hours, or until the internal temperature reaches 160°.
Using a double-layer of heavy-duty foil, place one rack of ribs onto the foil. Top with half the brown sugar and butter. Pull up the sides of the foil and add in half of the hard cider. Fold up and over the ribs and seal the seams well. Repeat with the other rack.
Turn the pellet grill up to 225°. Place the wrapped ribs on the grill and cook for 2 hours, or until the internal temp reaches 195° for ribs with a bite, or 205° for tender, fall-off-the-bone ribs.
Carefully remove the wrapped ribs from the grill and unwrap. Top with bbq sauce and place back on the grill for 30-60 minutes.
Recommended Products
As an Amazon Associate and member of other affiliate programs, I earn from qualifying purchases.
Nutrition Information:
Yield:
6
Serving Size:
1
Amount Per Serving:
Calories:

790
Total Fat:

36g
Saturated Fat:

16g
Trans Fat:

1g
Unsaturated Fat:

18g
Cholesterol:

124mg
Sodium:

1553mg
Carbohydrates:

85g
Fiber:

2g
Sugar:

73g
Protein:

28g
Nutrition data provided here is only an estimate.