This homemade barbecue sauce recipe is my husband's creation, and I think it is maybe one of his best yet. Made with ingredients you probably have in your fridge and pantry, I like to keep a jar of this around all the time. Makes a great homemade gift too!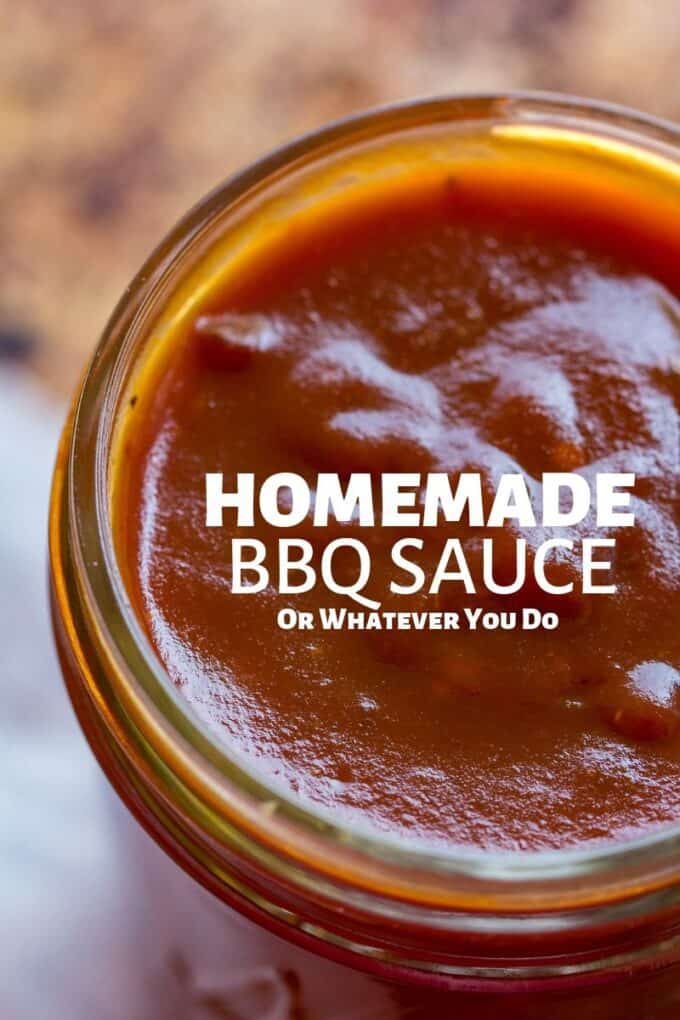 Homemade Barbecue Sauce
BBQ sauce is one of my favorite condiments, and for good reason. It can make or break mediocre bbq, and with outstanding bbq it can really bring out some of the best qualities of the meat.
There are so many bottled commercial varieties out there, it can sometimes be hard to decide which one to use, and there are more bad ones than good ones, it seems.
We get most of the new sauces that we try from my BBQ Box and Grill Master's Club subscriptions. If you need a good present for a bbq lover in your life, these are both great options!
They both send you a rub, a sauce, some wood chips, and sometimes there are snaky things like beef sticks or jerky in the BBQ BOX.
I'm someone who collects rubs, and you can never have enough BBQ sauce and marinades. We've found some of our favorites through Grill Master's Club!
Grill Masters Club Box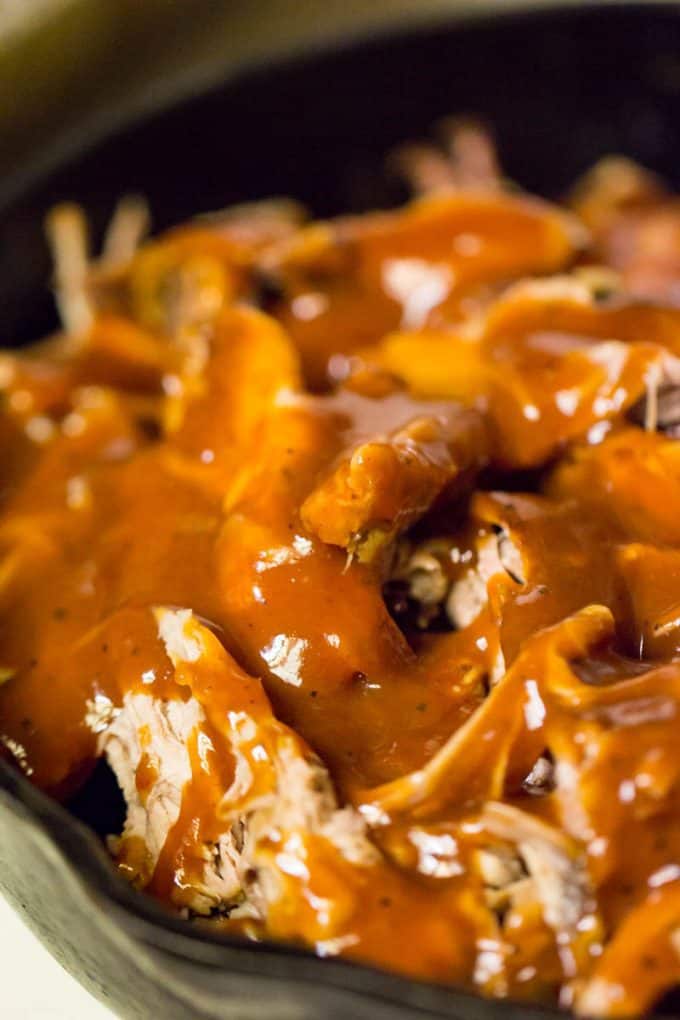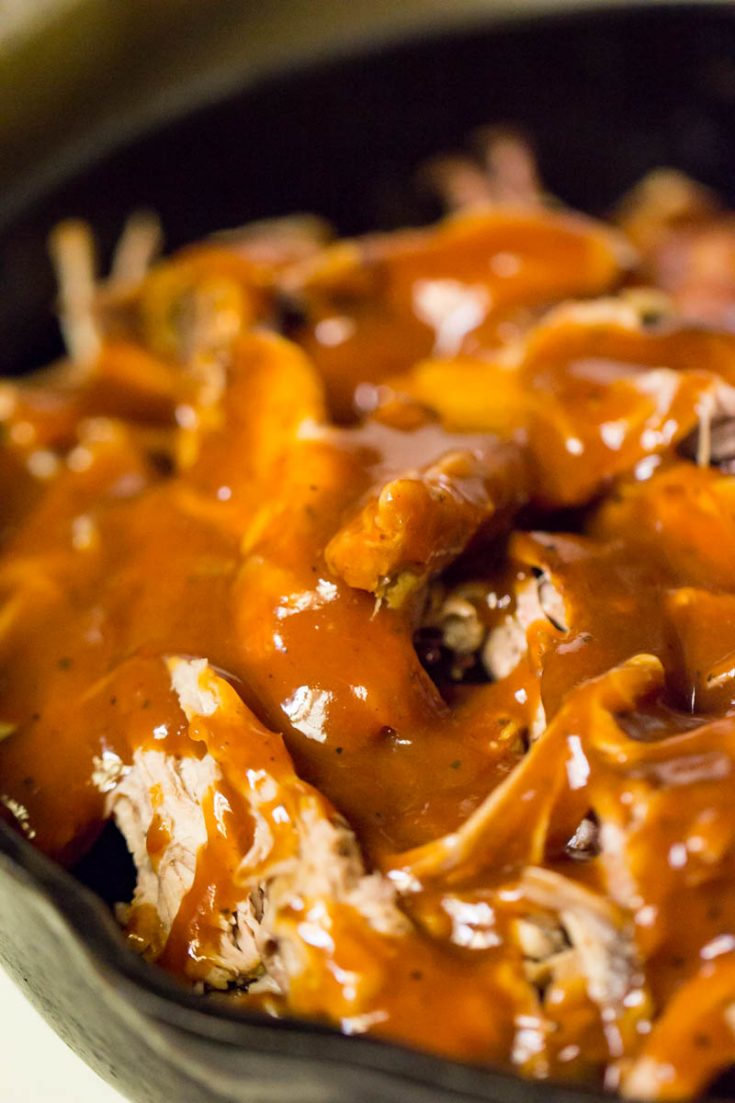 BBQ Sauce shopping list
Wondering if you have the ingredients on hand that you'd need to whip up this homemade bbq sauce? Here's the run-down! Make sure to read the recipe card at the bottom of the post for the full list that includes amounts and instructions.
ketchup
apple cider vinegar
soy sauce
Worcestershire
garlic
dry mustard powder
yellow mustard
black pepper
minced onion
garlic salt
red pepper flake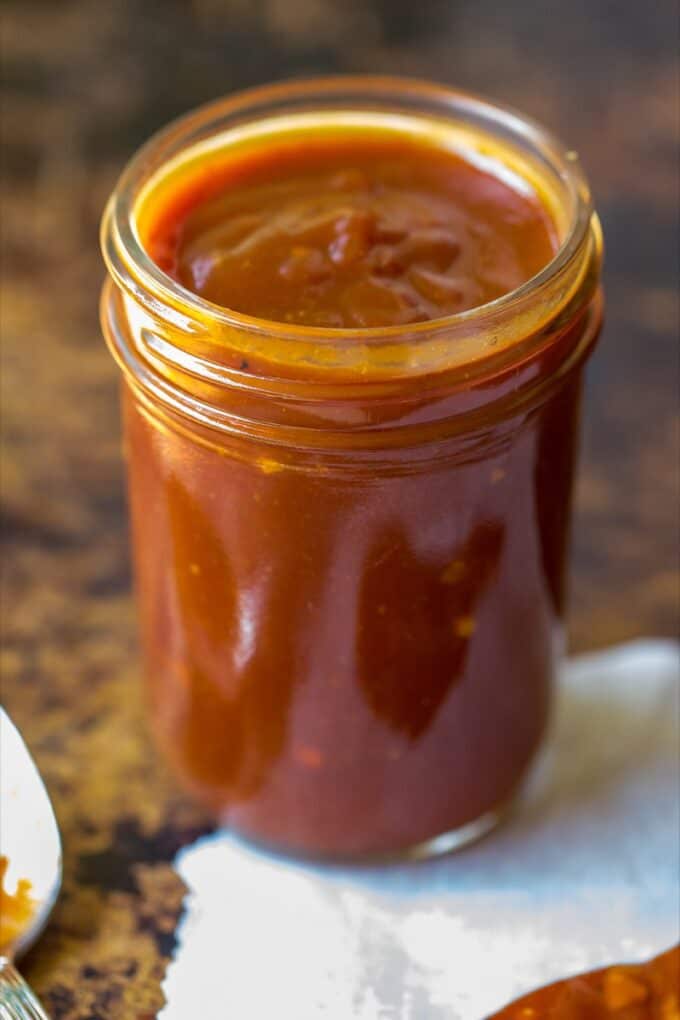 How to make homemade bbq sauce
Making this sauce is simple. You just throw all the ingredients into a pot and let it simmer for a while. 45 minutes to an hour seems to be the sweet spot.
As with the majority of my recipes, feel free to experiment. Do I include an ingredient that's not your favorite? Swap it out. Think it'll be spicier than you prefer? Omit or change the amount of spice you include.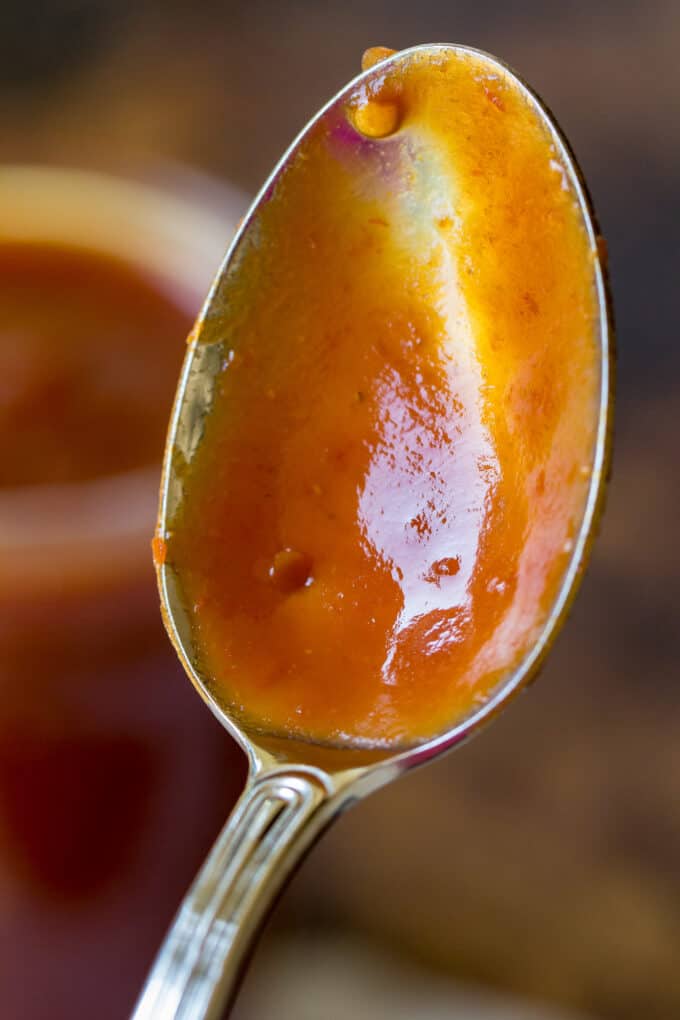 What other variations can you make?
This is a great base to use to make all kinds of sauce variations. Here are some things I've tried and enjoyed!
Add a shot of whiskey
Add dark brown sugar for a sweeter sauce
Change up the vinegar you use
Add honey or maple syrup for a different sweet note
Amp up the spice by adding in your favorite hot sauce or extra chili flakes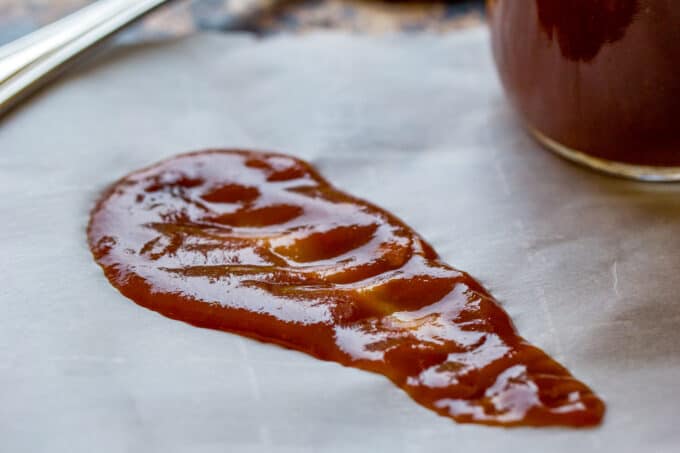 How should your store your sauce?
We usually keep our sauce in canning jars in the fridge. You could also make a big batch and freeze the excess in freezer baggies to extend the life of it.
This sauce is NOT shelf-stable, so make sure it goes in the fridge when you're finished!
Can you can barbecue sauce?
You likely would be able to can this, but that isn't a thing we've tested here so I can't recommend it one way or another.
If you are considering water-bath canning, I would recommend only using tested recipes that have been proven to be safe for that canning method.
This recipe from Food In Jars looks pretty awesome!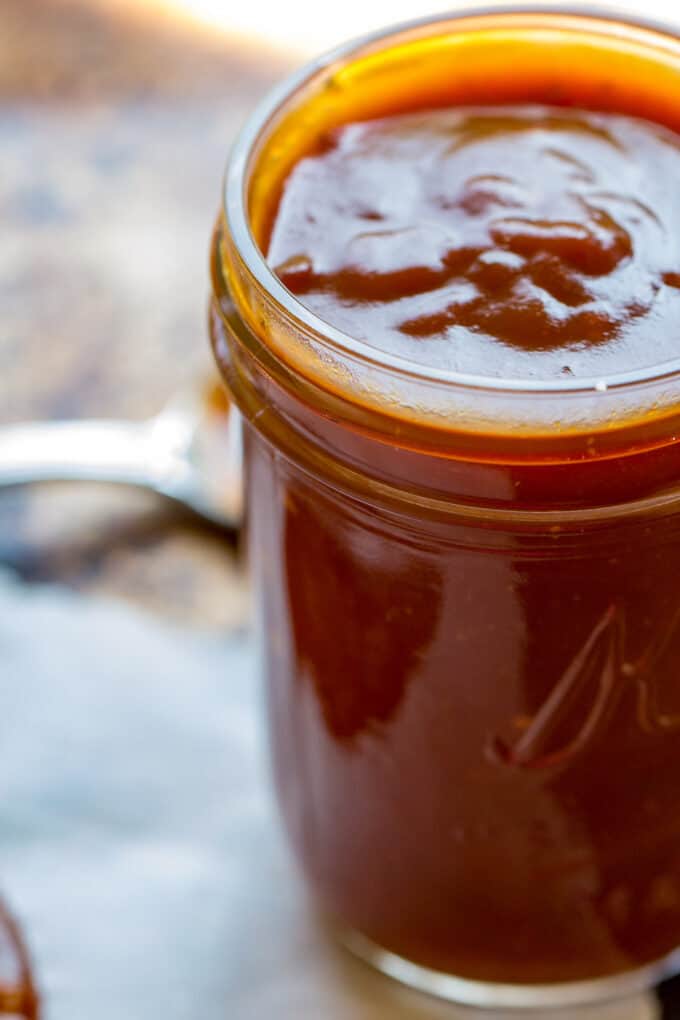 Homemade barbecue sauce makes everything better
I love this homemade barbecue sauce because it is so versatile and I know when I serve food cooked with it then everyone is going to ask for seconds.
If I don't want to have to think too hard about what to make for dinner, or don't have time to do anything overly ambitious, then it really is a great "go to" sauce.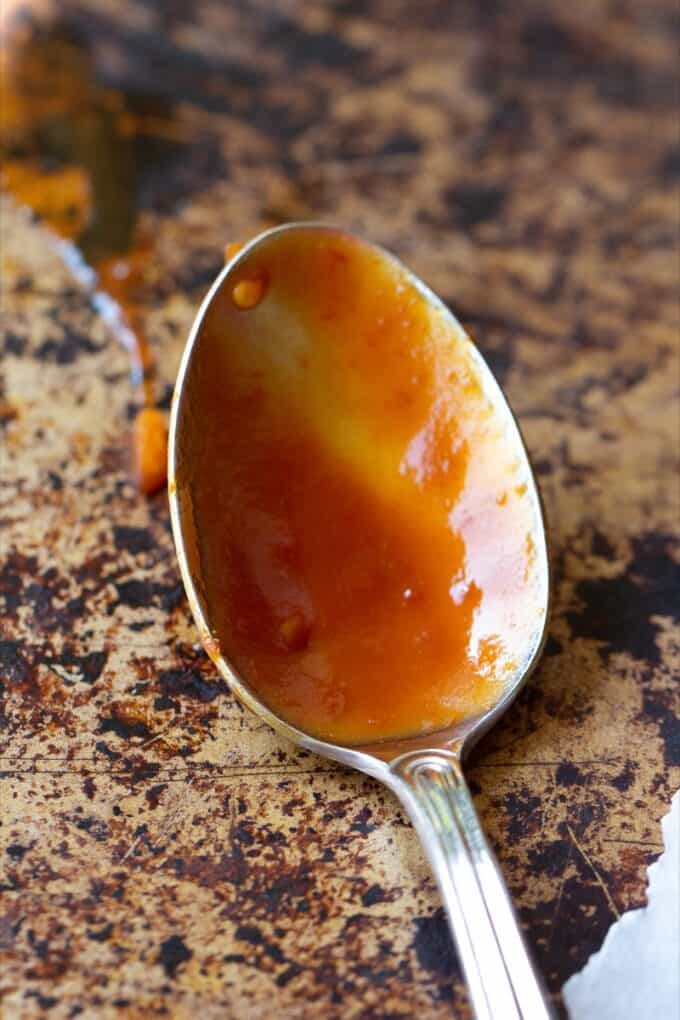 Pour this bbq sauce all over…
All the things, but some, in particular, that would be great with this sauce are: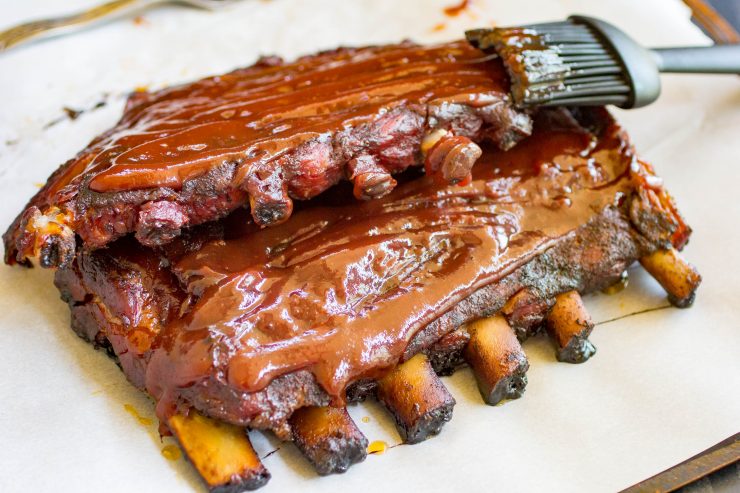 Need some sides for your next cookout?

Can you double the recipe?
Yes! You can easily scale this recipe up to be as big as you need it to be.
How long does homemade bbq sauce last in the fridge?
Our homemade bbq sauce lasts for a couple of weeks in the fridge. If you start seeing stuff grow on it, toss it out. I typically freeze any excess that we won't use in a week or so.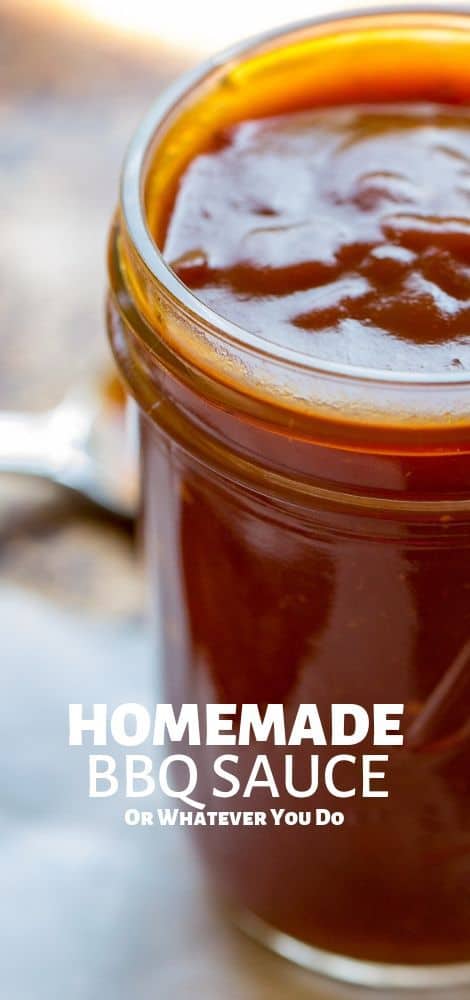 Yield: 6 servings
Barbecue Sauce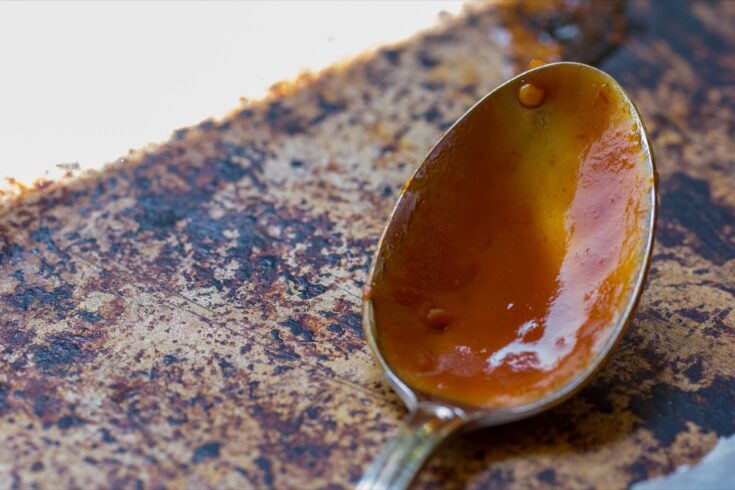 Easy Homemade barbecue sauce that you'll keep going back to for more! I can't wait until you try it!
Ingredients
1 1/2 cup ketchup
1/3 cup Apple cider vinegar
1/3 cup Soy sauce
1/4 cup worsterschire
1 tablespoon minced garlic
1 teaspoon dry mustard powder
2 tablespoon yellow mustard
1/2 teaspoon black pepper
1/2 cup minced onion
1/2 teaspoon garlic salt
2 teaspoon red pepper flake
Instructions
Simmer all ingredients for 45 minutes over low heat, stirring frequently.
Strain chunks out, and refrigerate until ready to use. Flavor improves overnight.
Nutrition Information:
Yield:
6
Serving Size:
1
Amount Per Serving:
Calories:

87
Total Fat:

0g
Saturated Fat:

0g
Trans Fat:

0g
Unsaturated Fat:

0g
Cholesterol:

0mg
Sodium:

1504mg
Carbohydrates:

20g
Fiber:

1g
Sugar:

14g
Protein:

2g