If you are trying to save money and stay in, you're like the rest of us right now so you're in good company. I've got a list of Pantry Meals that you can make at home, hopefully with ingredients you already have on hand.
Also, these meals are easily modified and I've listed substitution ideas with each one, to give you some ideas and a place to start from when you are trying to decide what's for dinner, or lunch, or 2nd lunch, right now.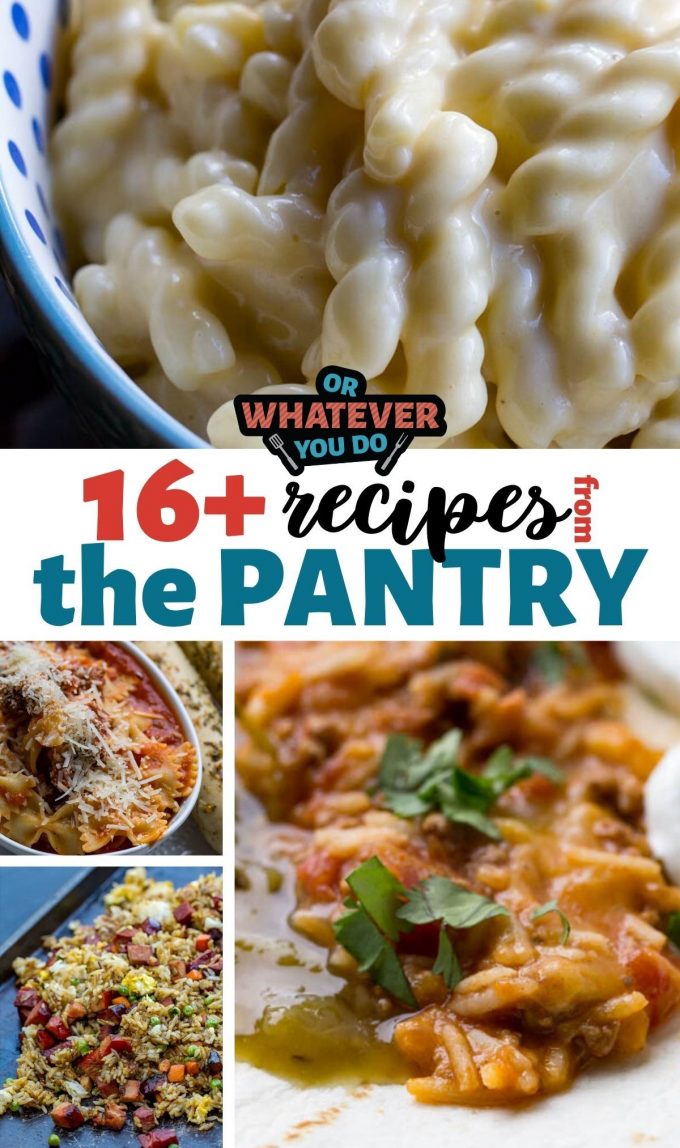 Cheap, Easy, Pantry Meals
You and your whole family are not going to hate these 16 dinners, even if you ARE eating them with them...AGAIN.