One of my favorite sauces to use to bring together a dinner is Thai Sweet Chili Sauce. I buy it in the huge bottles in the grocery store, and we use it on grilled chicken, over rice, or even over salmon for a quick dinner. I ran out of it the other day and didn't want to go and buy more, so I decided to whip some up!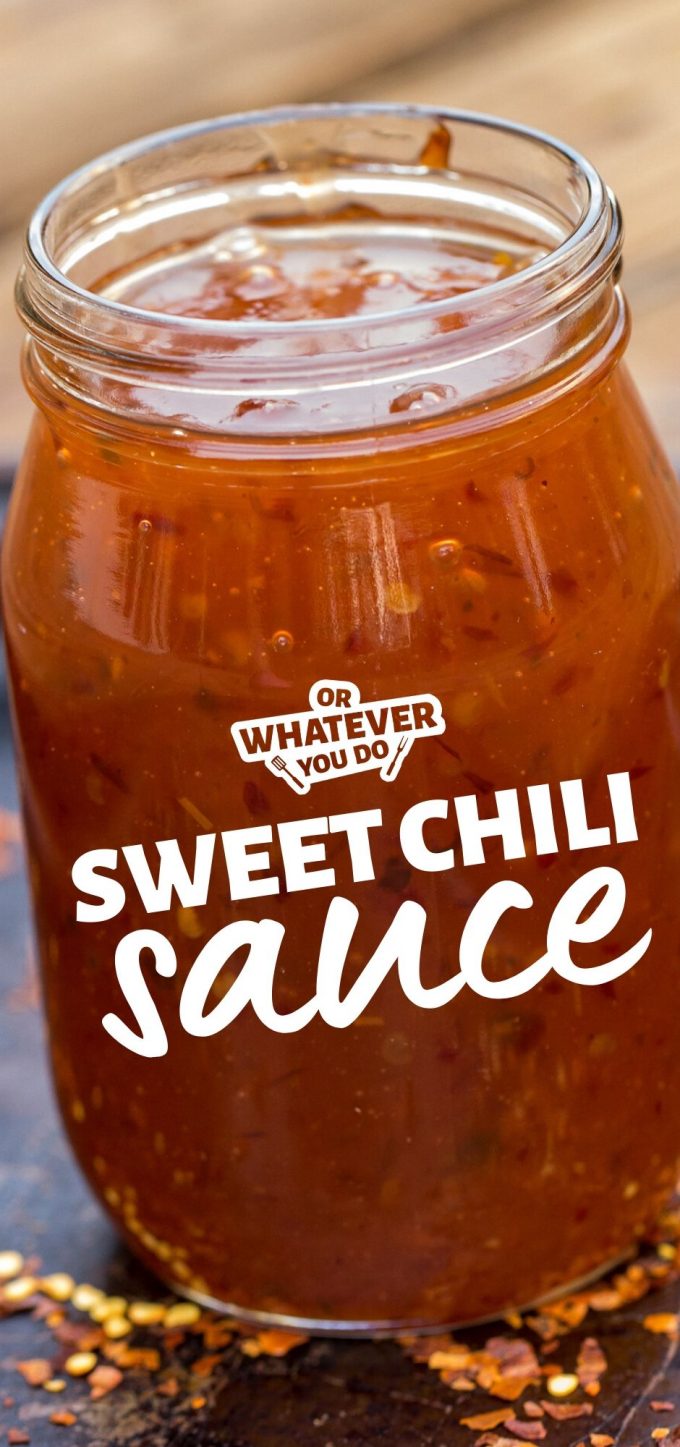 Homemade Sweet Chili Sauce
I think it's time to pump up the dinner menu. Everyone occasionally gets bored with their run-of-the-mill, stand-by recipes, and we all tend to cook them over and over again because it's our routine, and when you haven't planned ahead and need dinner on the table, that's what we do.
Mine goes like this: spaghetti, tacos, soup, pizza, stir-fry, leftovers.
Rinse and repeat.
Well, I want to introduce you to this Homemade Sweet Chili Sauce that you can whip up and keep handy in your refrigerator, for just these ho-hum occasions!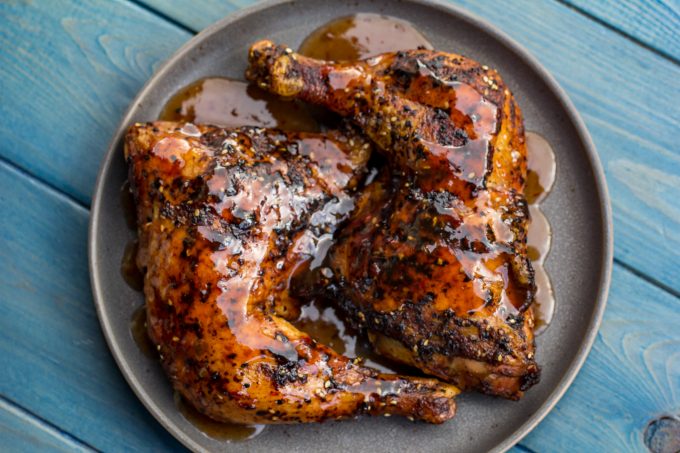 Sweet Chili Sauce Shopping List
With just 5 ingredients, some water, and about half an hour, you can have this delicious sauce on hand to liven up any of your recipes that may need a face lift on any given day of the week.
If you are an ingredient hound like me, you might have these in your pantry already. If not, they are just an order away (hopefully), and can be used in a lot of other different recipes.
Cornstarch
Rice vinegar (unseasoned)
Chili garlic sauce
Sombal Oelek
sugar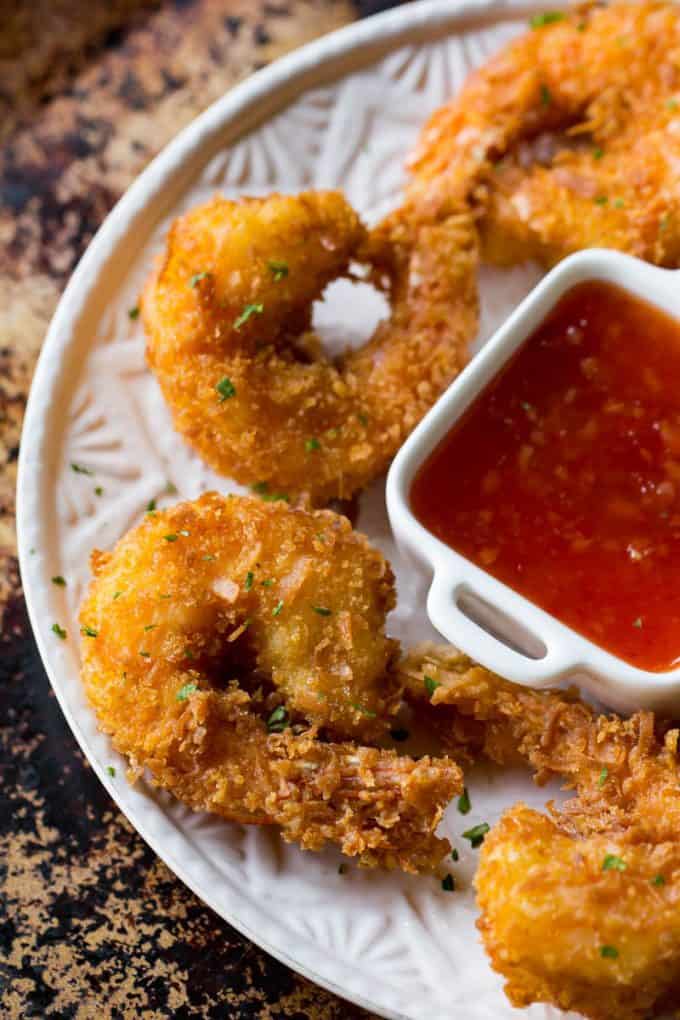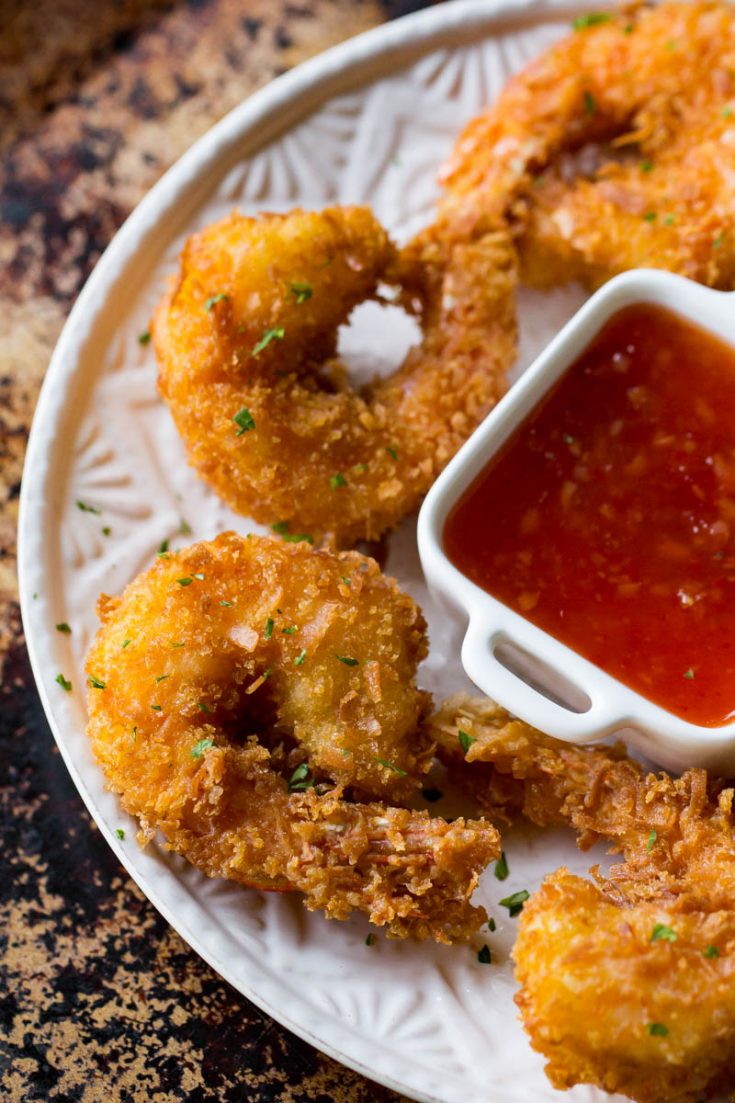 What is sombal oelek?
Sombal Oelek is an Indonesian Chili sauce or paste. Some use Sriracha Sauce, which is similar (but sweeter) and has garlic in it, which sombal oelek does not.
It also has more of a "sauce" consistency, where sombal oelek is a paste, and relies more on the flavor of the chilis and has some vinegar flavor which sriracha does not.
Both are delicious, and in a pinch if you cannot find sombal oelek, you can certainly substitute sriracha instead.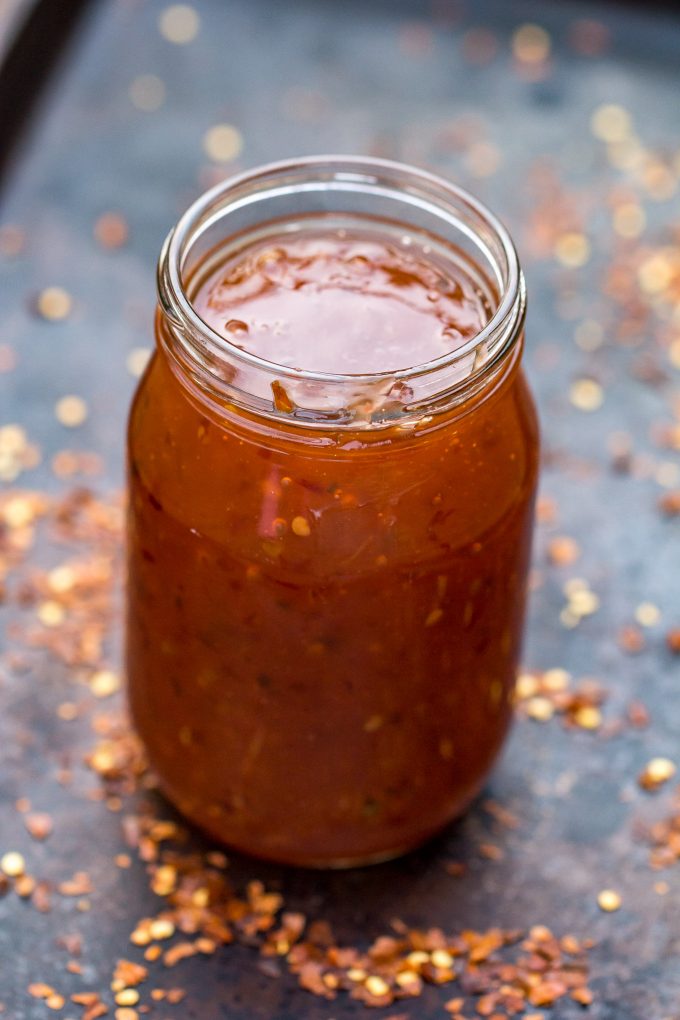 What can I use this Sweet Chili Sauce for?
So many things!
This sauce can be used for meats, whether you are baking, frying or grilling. For example, it's delicious with chicken, fish, pork, or shrimp. You can marinate with it, slather on before cooking, or use it as a dipping sauce.
Some other ideas for dipping would be vegetables, spring rolls, or egg rolls, wraps, or my famous coconut shrimp. This is also a great dipping sauce for crab rangoon.
Sweet chili sauce is also great in stir frys. This Sweet Chili Shrimp from Carlsbad Cravings looks especially promising, as does this Sweet Chili Chicken Stir Fry from Rachel Cooks!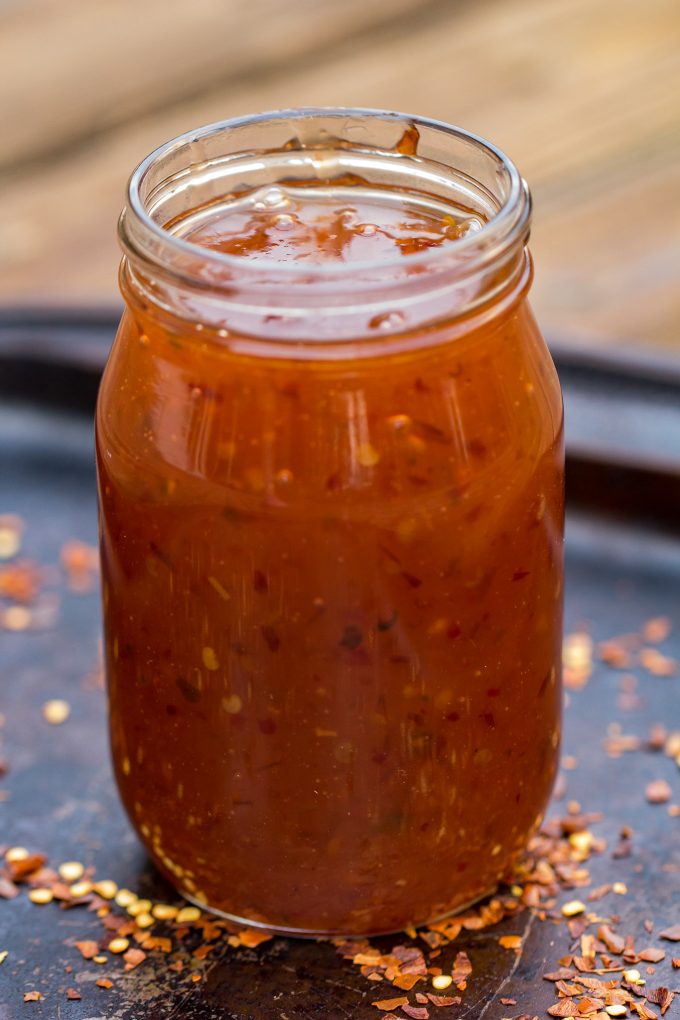 How long can I keep this sauce and what should I store it in?
This sauce can be stored in a tightly closed container, such as a canning jar. It is good for up to two weeks stored in the refrigerator, as this is not canned or processed. The store bought versions are good for a longer period of time when stored in the refrigerator because they contain numberous preservatives.
I always think it's a good idea to make things homemade whenever possible. It's fresher, contains no preservatives and I know exactly what's going into the food I'm serving myself and my family and friends.
Also, if you have anyone with allergies to be careful of, this is the perfect solution to controlling the content of any given food and the area it is being prepared in.
In the long run, it is more economical to make homemade when you figure out the savings per serving versus the convenience.
We all need convenience from time to time with our busy lives, but if you have never tried a homemade version of something, give it a try and I think you will be pleasantly surprised at all of the benefits!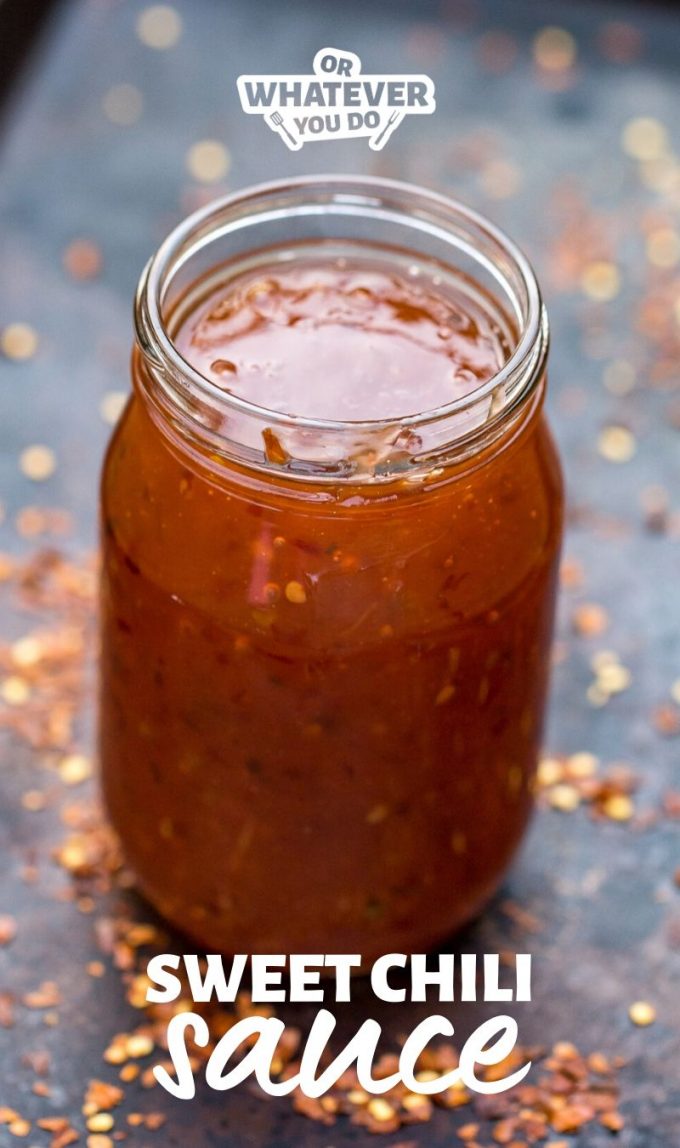 Yield: 1 quart
Sweet Chili Sauce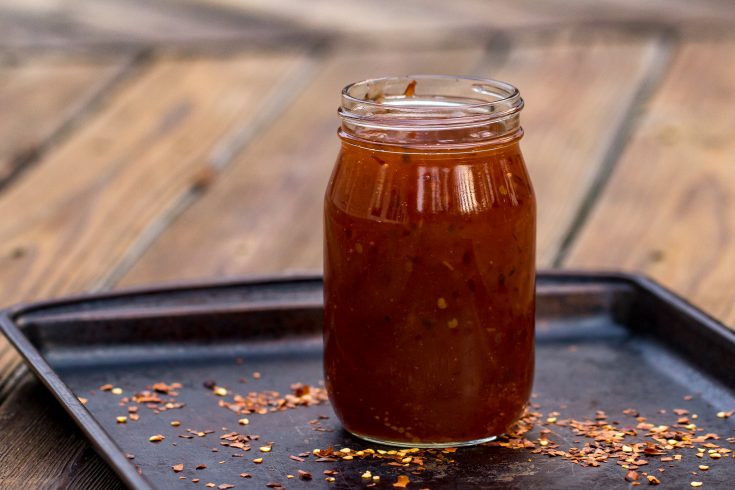 A homemade version of my favorite Thai Sweet Chili Sauce! Only 5 ingredients and you can have the best tasting homemade sweet chili sauce, EVER.
Ingredients
1 cup rice vinegar (unseasoned)
1 cup sugar
1 cup water
1/4 cup sambal oelek
1/4 cup chili garlic sauce
2 tablespoons corn starch
1/8 cup cold water
Instructions
Stir together the vinegar, sugar, 1 cup of water, sambal oelek, and chili garlic sauce in a medium saucepot.
Cook over medium-low heat for 20 minutes, or until the sugar is fully dissolved.
Stir together the corn starch and cold water to form a slurry.
Whisk into the chili garlic sauce, and bring to a simmer, stirring constantly, until it is thickened.
Remove from heat and let cool to room temperature. Pour into a jar and store in the fridge.
Recommended Products
As an Amazon Associate and member of other affiliate programs, I earn from qualifying purchases.
Nutrition Information:
Yield:
12
Serving Size:
1
Amount Per Serving:
Calories:

78
Total Fat:

0g
Saturated Fat:

0g
Trans Fat:

0g
Unsaturated Fat:

0g
Cholesterol:

0mg
Sodium:

198mg
Carbohydrates:

19g
Fiber:

0g
Sugar:

17g
Protein:

0g
Nutrition data provided here is only an estimate.