There is just something about fresh chanterelles that I can't get enough of. These little beauties are in season right now, so go to your local market and get them while they are around! They are great in so many dishes. I got some a while back that didn't go into anything immediately, so I decided to turn them into a homemade condensed cream of mushroom soup.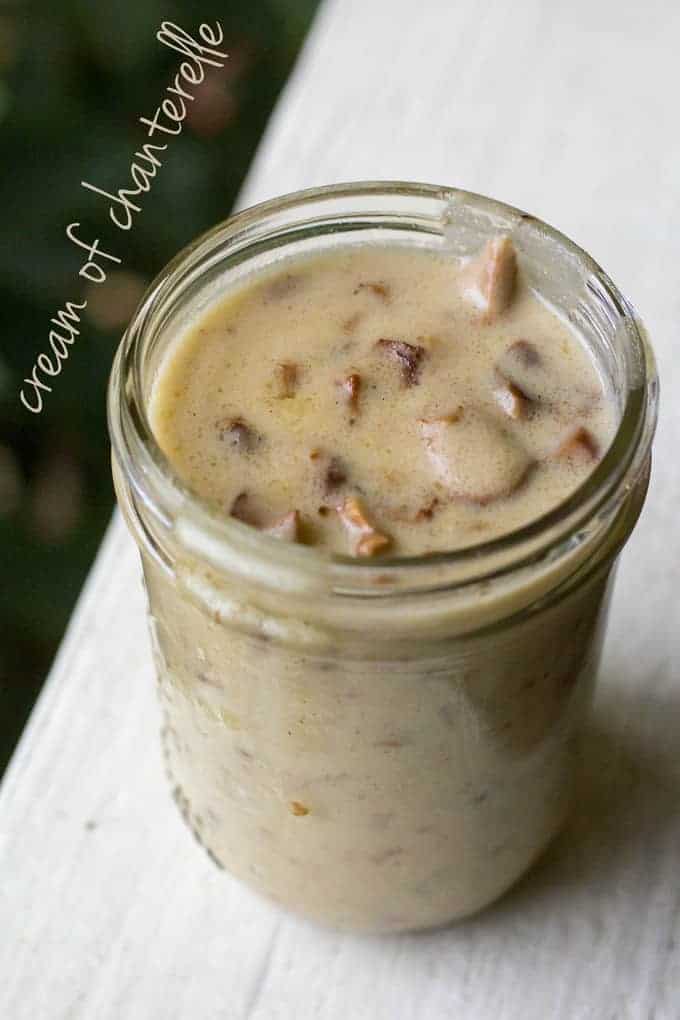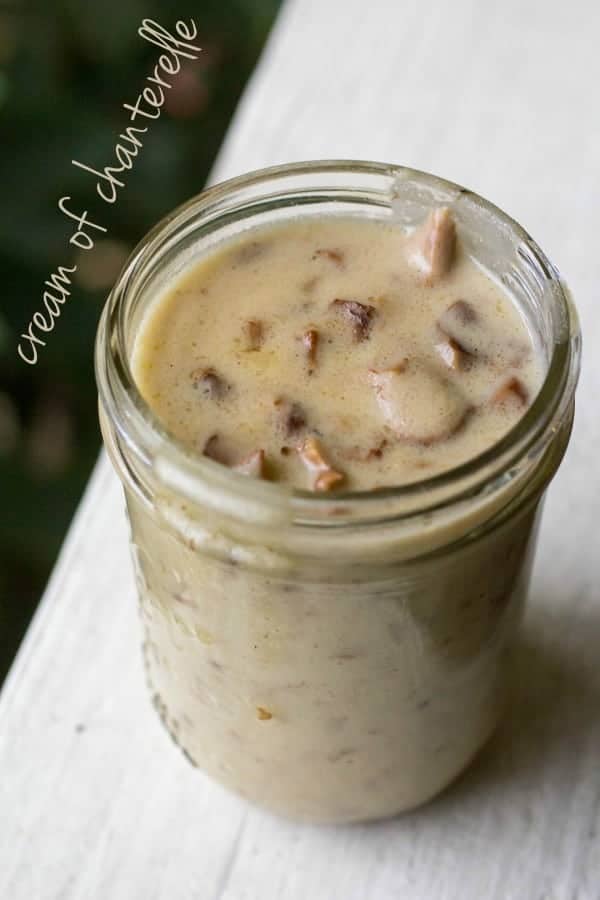 Cream of Chanterelle Soup
You guys. Can I be honest? I am seriously losing steam on the #NaBloPoMo right now. Or maybe just today – but I was REALLY tempted to just skip it tonight and maybe backdate something tomorrow. But that's cheating – right? Or no? Being a first-timer here on this little adventure, I'm a little lacking on the finer points.
But here I am – 10:49pm on a Sunday evening, writing my SECOND post of the evening. The first being a guest post you'll see later this week on one of my favorite blogs, ever – so stay tuned. But holy crap!!! I've posted eight days in a row! 8 down, 22 to go, right?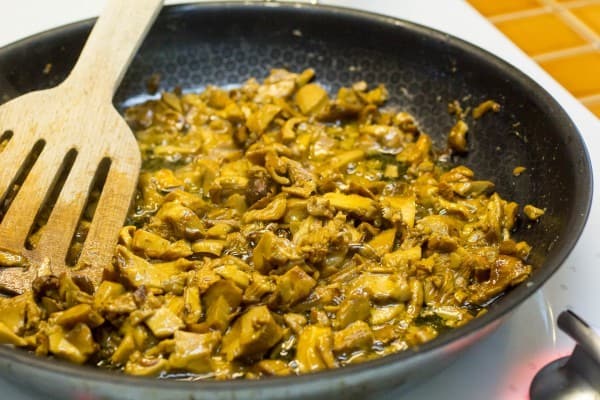 This soup is super easy. And I had it sitting in my fridge for a few days before it turned into beef stroganoff. Slice up your mushrooms and saute them in the butter for about 5 minutes. Sprinkle the mushrooms with the flour, and stir to combine.
Once it is combined, add in the vegetable stock, cream, and seasonings. Stir, and reduce heat to medium-low. Simmer for 2-3 minutes until thickened.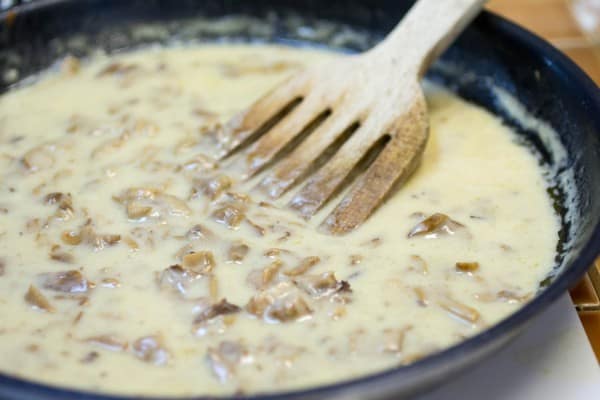 That's it! Eat it as is, or put it away to use in place of that canned cream-of-mushroom that you might use otherwise.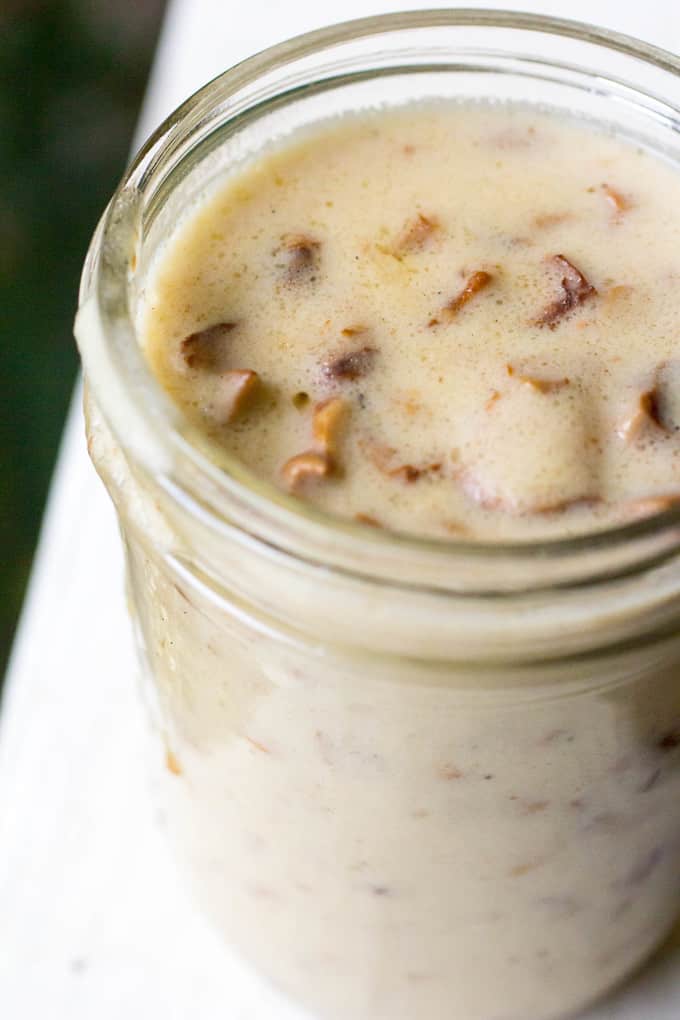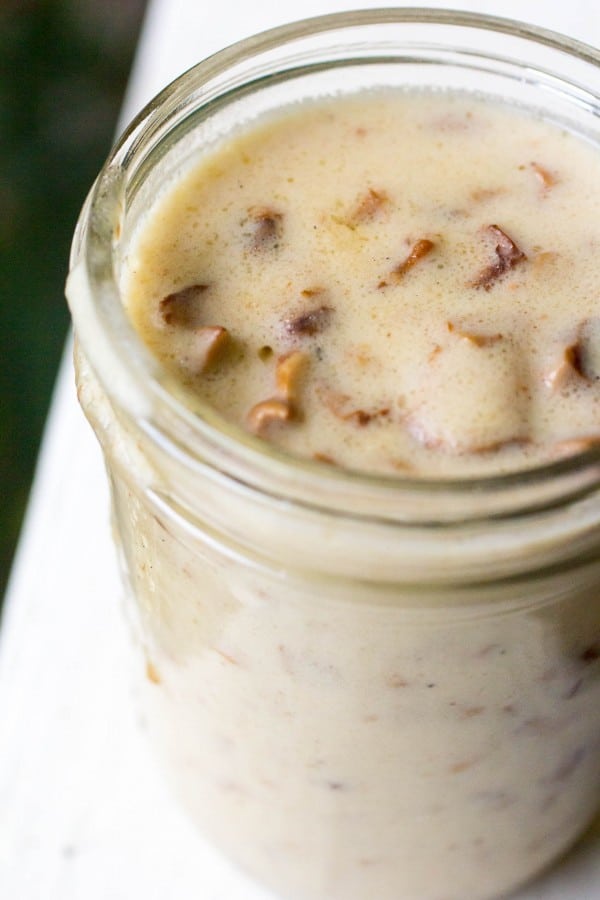 You could do this with any old mushrooms, but for real. Try the chanterelles. They are so worth it.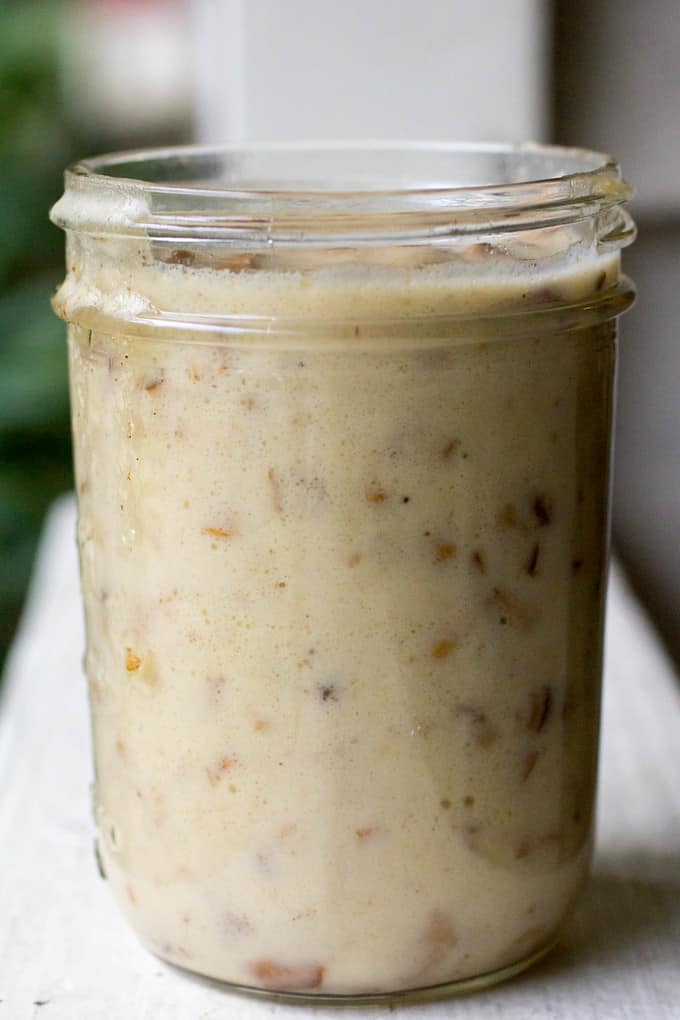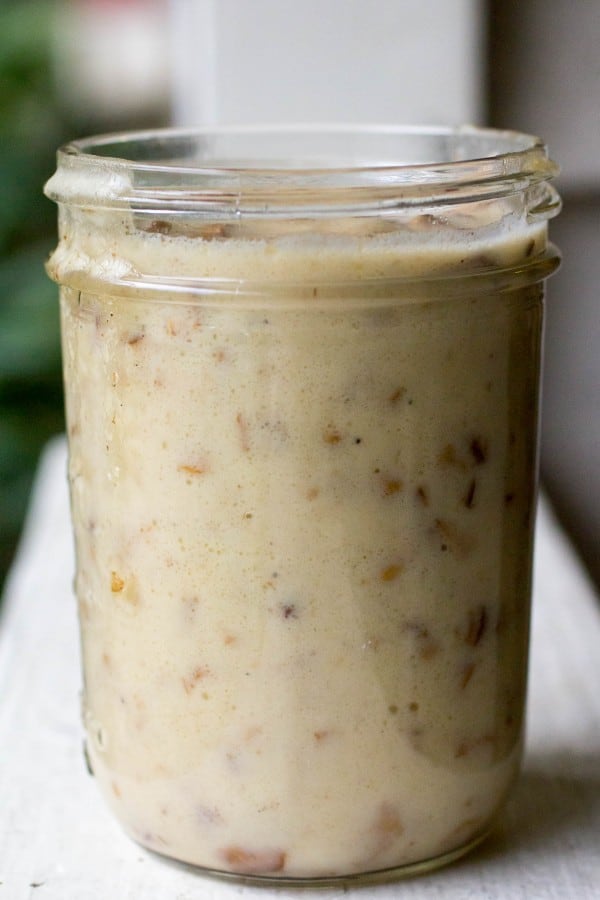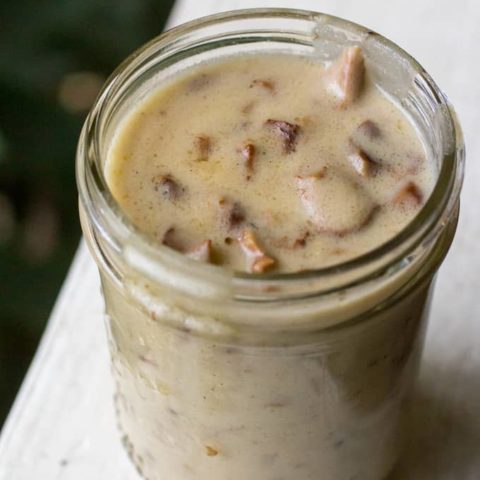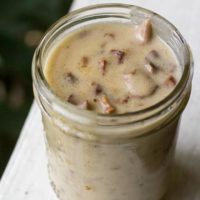 Cream of Mushroom Soup with Chanterelle Mushrooms
Yield: 6 servings

Prep Time: 5 minutes

Cook Time: 15 minutes

Total Time: 20 minutes

Make your own cream of mushroom soup with fresh chanterelle mushrooms for the deepest, richest, woodiest flavor that will have you tossing all of those cream of mushroom soup cans out the window.
Ingredients
4 cups chopped chanterelles
1 stick butter
1/2 cup flour
2 cups vegetable stock
1 cup cream
1/2 teaspoon thyme
1/2 teaspoon salt
1/4 teaspoon white pepper
Instructions
Melt the butter in a large non-stick skillet. Cook mushrooms over medium heat for 5-10 minutes, or until soft. Sprinkle flour over the mushrooms, and stir to combine until all the lumps are gone. Add the vegetable stock, cream, and seasonings. Stir and reduce heat to medium-low. Simmer until thickened.
Once thickened, remove from heat and let cool.
Notes
If you want to eat this as soup right away - add more liquids. As written this will make a very thick, condensed soup.
Nutrition Information:
Yield: 6 Serving Size: 1
Amount Per Serving:Calories: 313 Total Fat: 30g Saturated Fat: 19g Trans Fat: 1g Unsaturated Fat: 9g Cholesterol: 85mg Sodium: 530mg Carbohydrates: 10g Fiber: 0g Sugar: 2g Protein: 3g

Nutrition data provided here is only an estimate. If you are tracking these things for medical purposes please consult an outside, trusted source. Thanks!