EASY homemade chicken tenders with a surprising ingredient in the breading! Nothing compares or can replicate this crunch. Skip the drive-thru line and make your own. They take about 30 minutes from start to finish and are super versatile!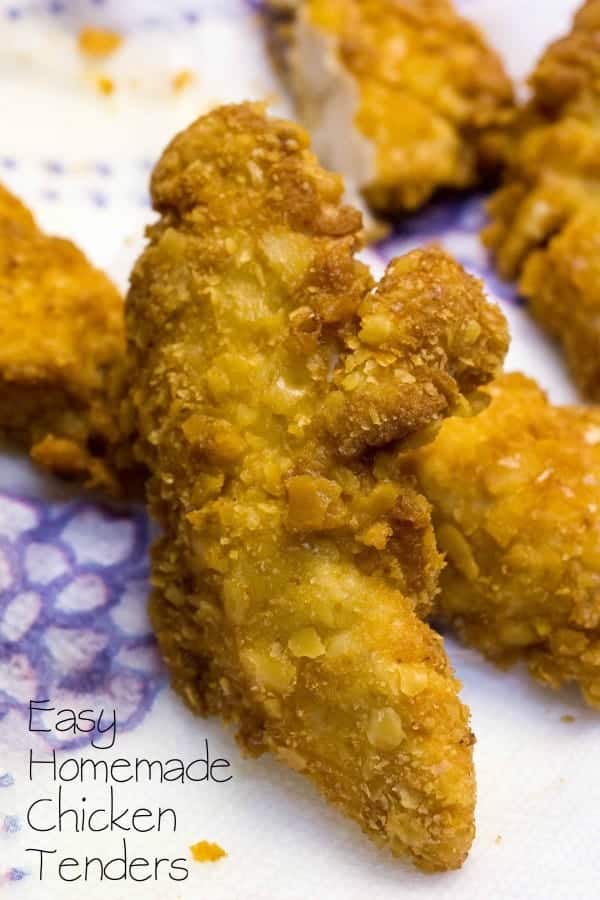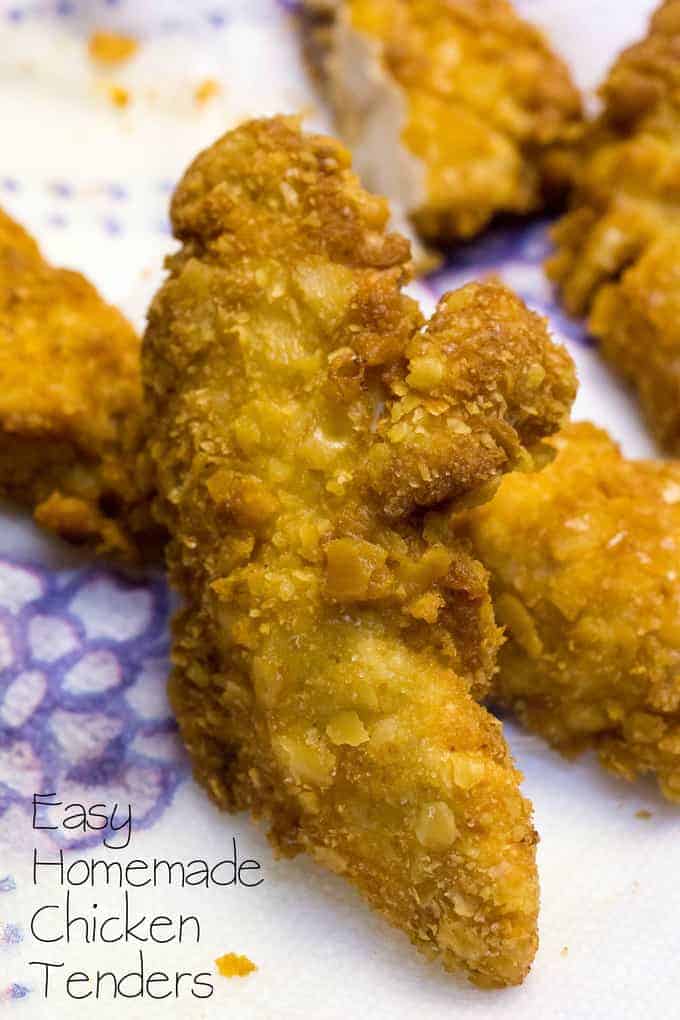 This recipe was originally published here on Or Whatever You Do on October 11th, 2010. I'm revamping it as a part of the #NaBloPoMo project I'm participating in. I've reshot the photos, and am rewriting some of the text! Thanks for reading Or Whatever You Do!
My husband makes my favorite chicken tenders, ever. These are his very own creation, and I had to actually pry the recipe out of him! Ok, so I just had to ask, but actually getting it onto the paper wasn't easy.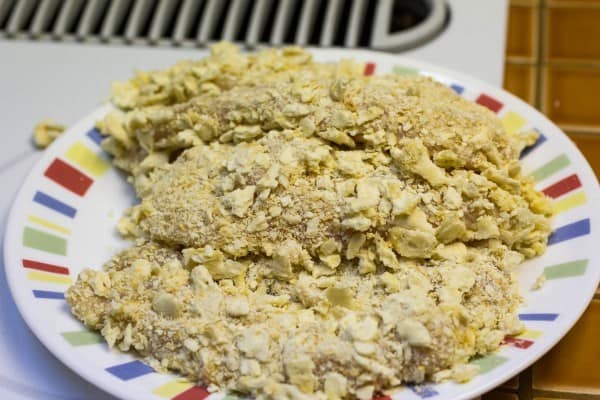 He doesn't really do recipes, he just wings it.
I've kind of become the same way as my cooking grows a bit. I rarely measure during cooking, so many of my recipes are rough guesstimates on seasoning amounts. I always mess with recipes when I am following one, so I assume everyone else does too, and will just season to taste.
Do you do that?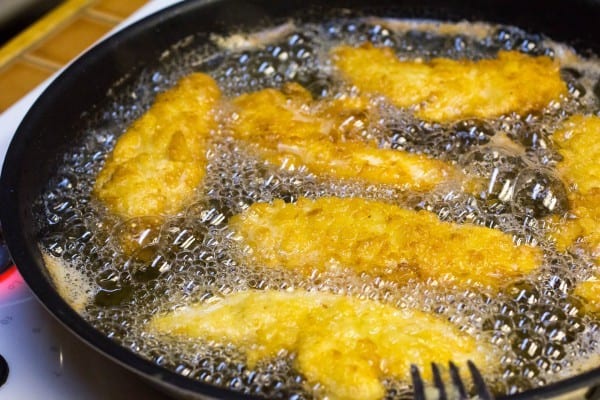 It's just a part of me won't LET me make a recipe exactly as written. I was bugging Jeremiah to try a panko breading for the tenders for this meal! He said, and I need to train myself to agree, "Once you get something right you just have to leave it alone."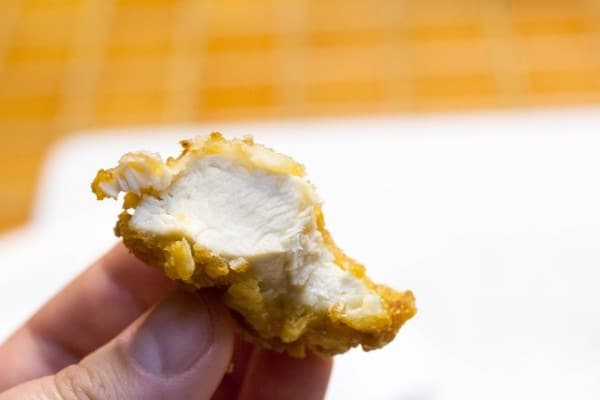 I totally agree.
---
If you want some more recipes to futz with, I suggest these awesome ones:
Instant Pot Street Tacos
Baked Tortellini
Apple Crumble Pie Recipe
Chicken Alfredo Lasagna
---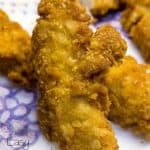 Easy Homemade Chicken Tenders
Ingredients
2

lbs

boneless skinless chicken breasts or tenders

cut up into chunks (or however you like them!)
Breading:
1

sleeve

saltine crackers

1/8

cup

all purpose flour

1

teaspoon

onion powder

1/2

teaspoon

garlic powder

1/2

teaspoon

salt

1

teaspoon

smoked paprika

1

teaspoon

Johnny's Seasoning Salt

1

teaspoon

ground mustard

1/4

teaspoon

cayenne

1/4

teaspoon

marjoram

1/4

teaspoon

black pepper

1

teaspoon

parsley
Flour Dredge:
1

cup

flour

1/4

teaspoon

salt

1/2

teaspoon

garlic salt

1/2

teaspoon

onion powder
Egg Wash:
3

large

eggs

1/4

cup

milk
For frying:
1

stick

butter

3

cups

canola oil
Instructions
Crush crackers into little pieces, but not so fine that they are dust. Mix together with all the seasonings and 1/8 cup flour and set aside.

Put eggs and milk into another container and whisk together until well combined.

Place 1 cup flour plus the rest of the dredge seasonings in another dish. Mix well.

Preheat the oil and butter over medium to medium-high heat.

Coat chicken chunks in flour, then egg wash, and then roll in the cracker mixture. When oil is hot, place chicken chunks in and let cook until brown on one side. Flip over and brown the other side and cook until all the way done. (We cut one or two in half to check after the first batch is done.)