You are either wild rice lover or hater, there's little in-between. I grew up in Northern Minnesota, so obviously it is one of my favorites. That and venison and pasties and hot dish. You can take a girl from the Iron Range, but that iron ore sticks on you forever, don't cha know.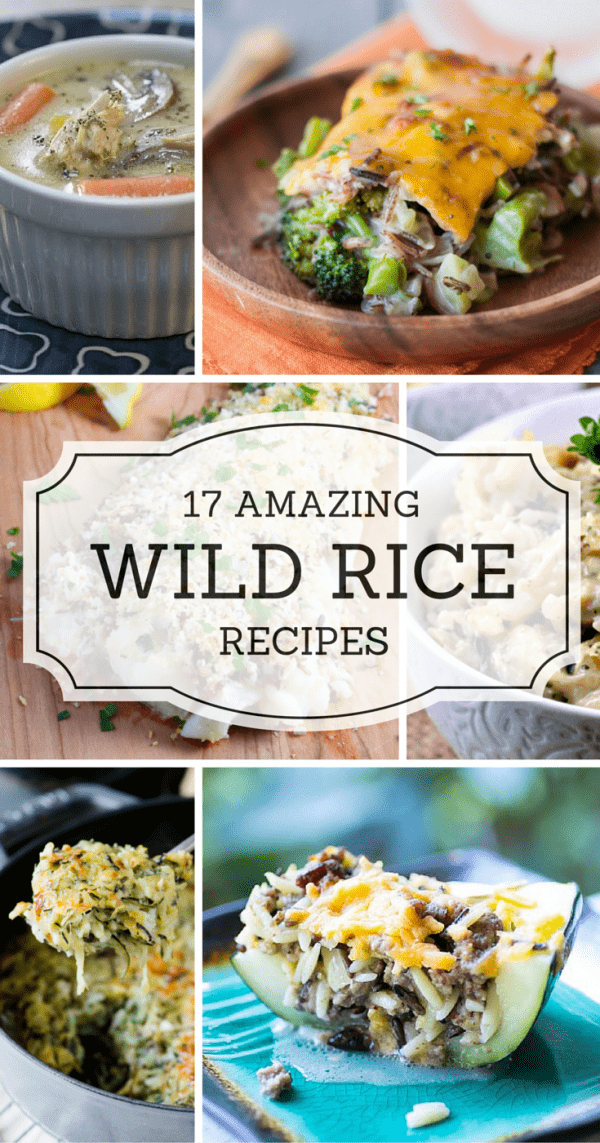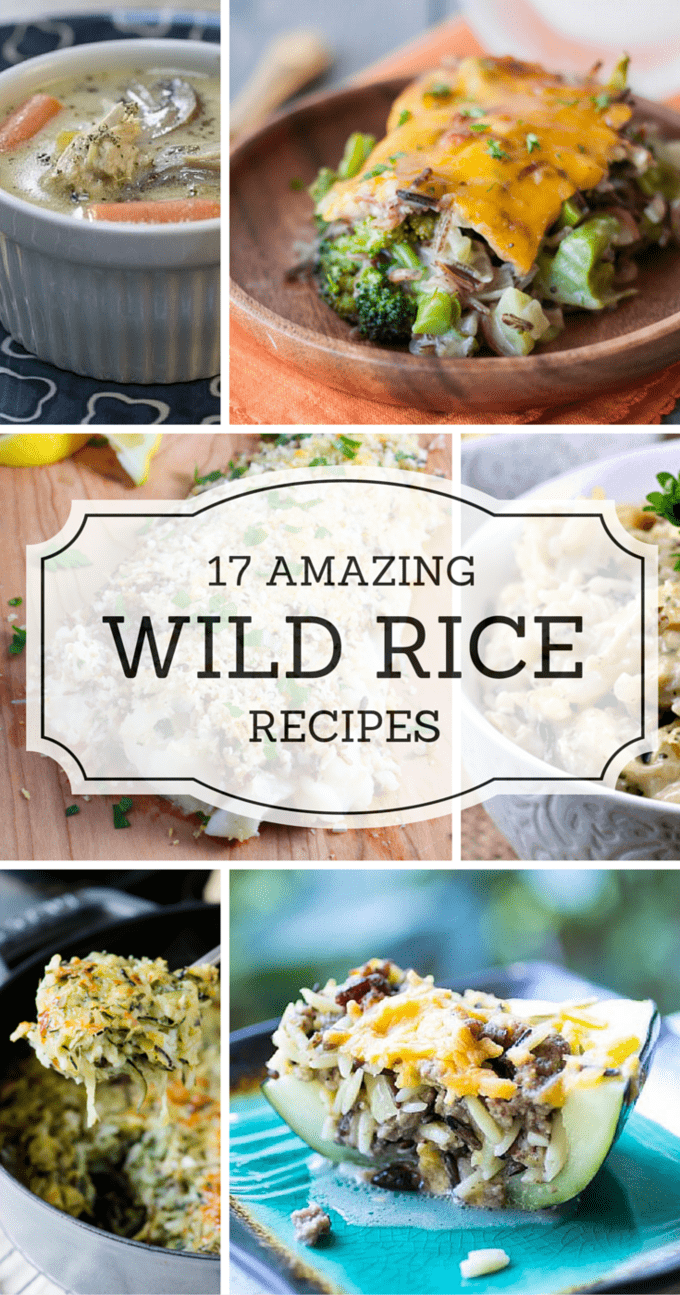 17+ Awesome Wild Rice Recipes
Even if you've never tried Wild Rice, you are going to want to check these wild rice recipes out anyway. Wild rice is actually more of a grain than a traditional rice. It's hearty and slightly nutty and keeps its "bite" much better than white rice. It has a pretty strong flavor, so I prefer it mixed in with other things – but there's no substitute. Try and get wild grown rice from Minnesota, if you can. I am partial, but it actually is the best.
Please click through and pin from the original sites, or pin the graphic at the top of the post! These bloggers are amazing, and visiting their sites supports their work and allows them to continue following their passion. Good food, great pictures, and an amazing community.
Minnesota Wild Rice Hotdish Soup
Please eat this, and very very soon. My new favorite fall soup recipe – this one is legit!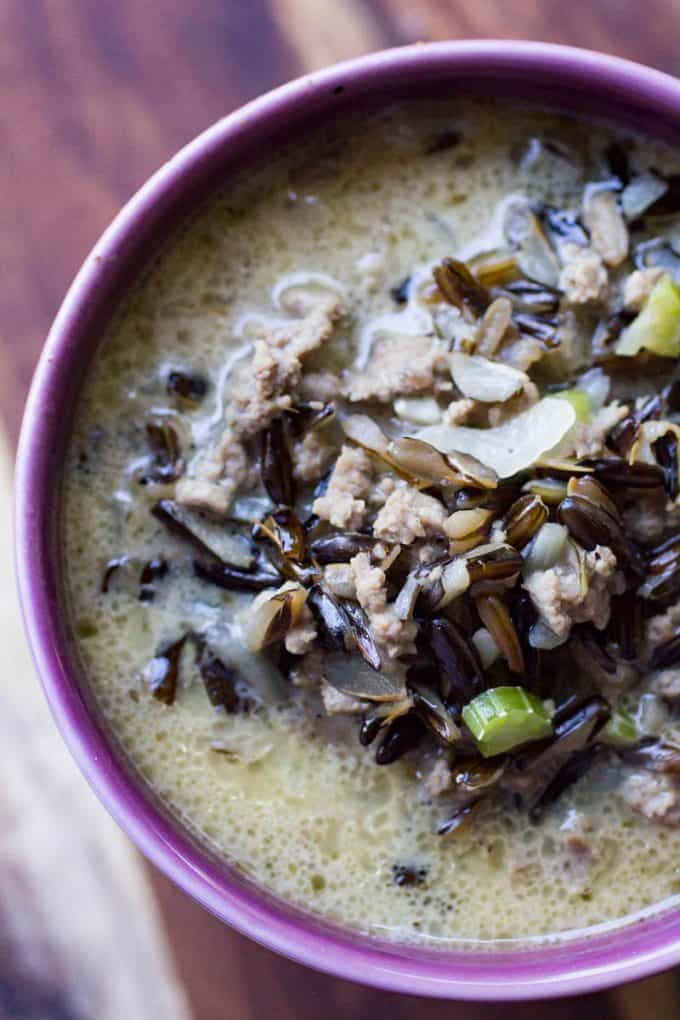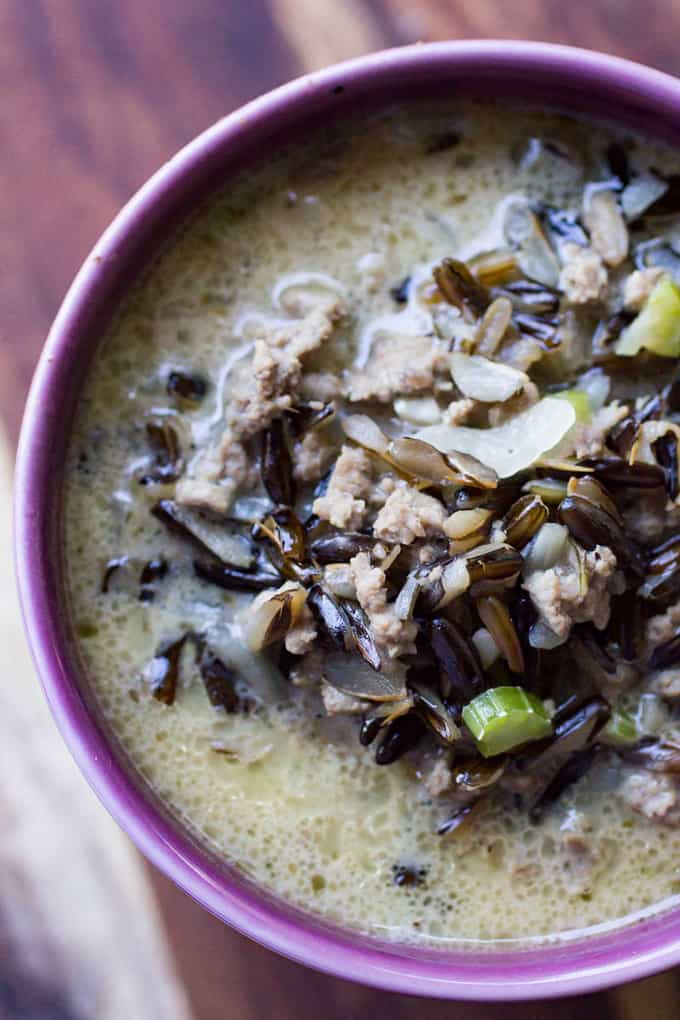 The best (and easiest) wild rice you'll ever make. Highly recommend.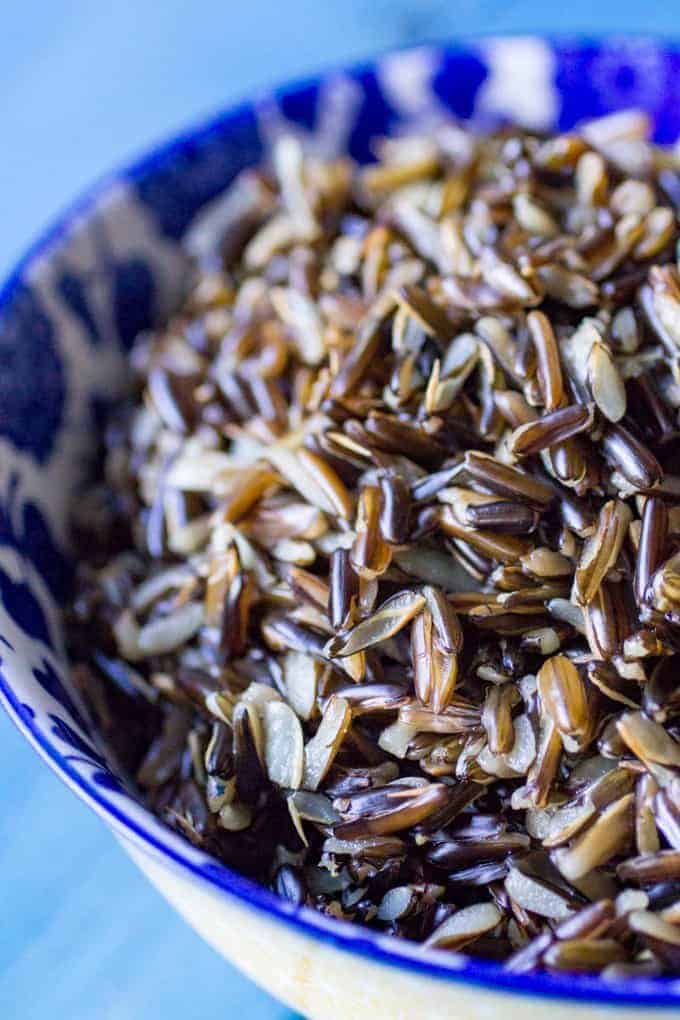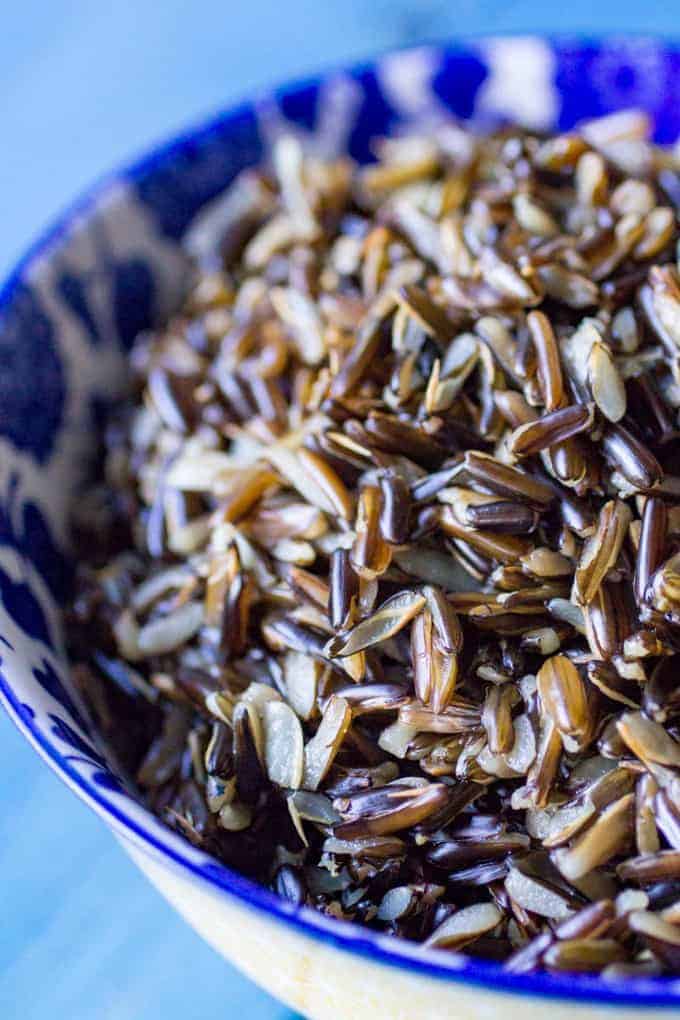 Wild Rice Stuffed Zucchini Boats
This easy dinner is filled with wild rice, orzo, and a flavorful ground beef mix. Great way to use up those last fall zucchinis!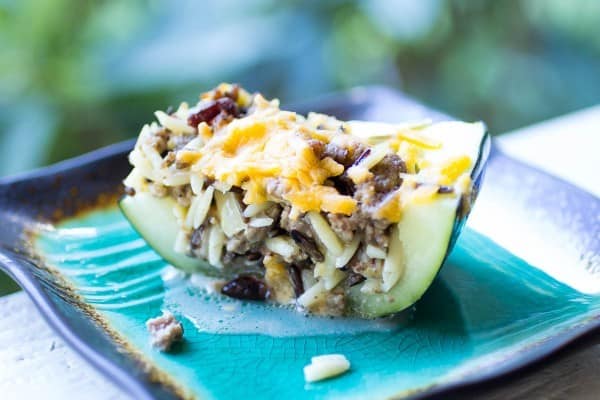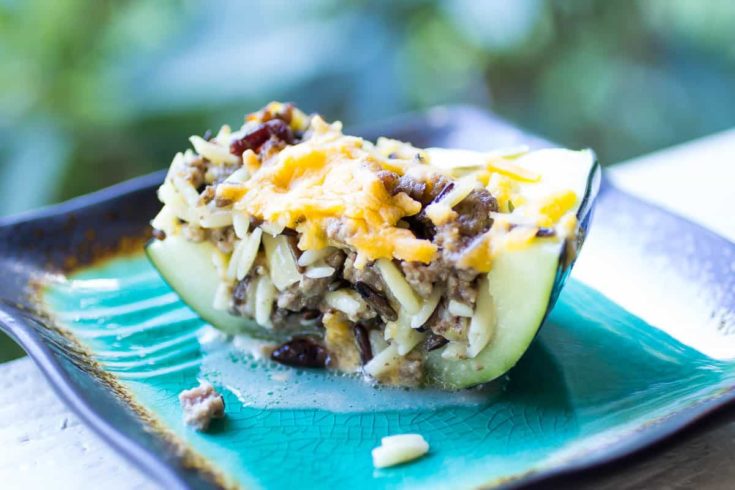 Wild Rice and Mushroom Stuffing
I love this twist on a traditional stuffing recipe. The wild rice adds additional flavor, and great texture variety in a stuffing.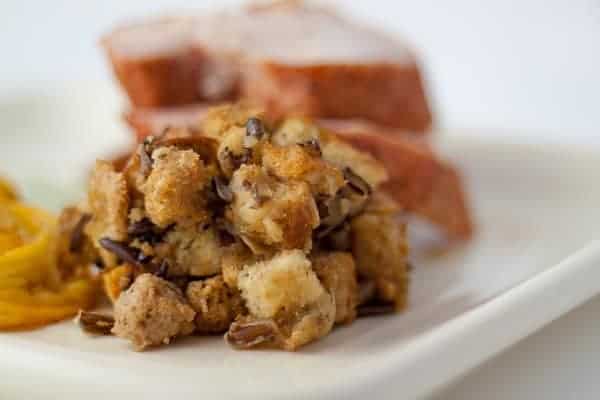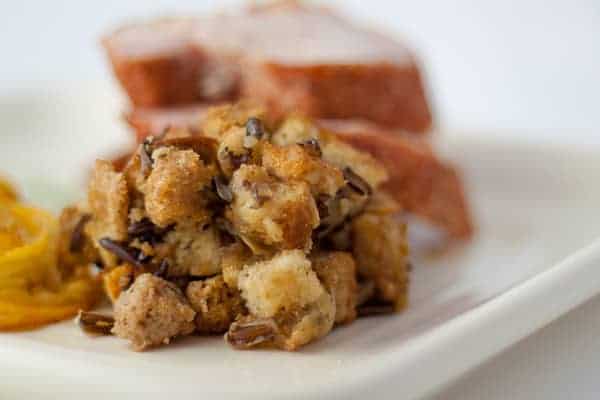 Creamy Chicken, Mushroom, & Wild Rice Soup
One of my fall favorites! This wild rice soup is full of mushrooms, carrots, sage, and a rich, flavorful broth.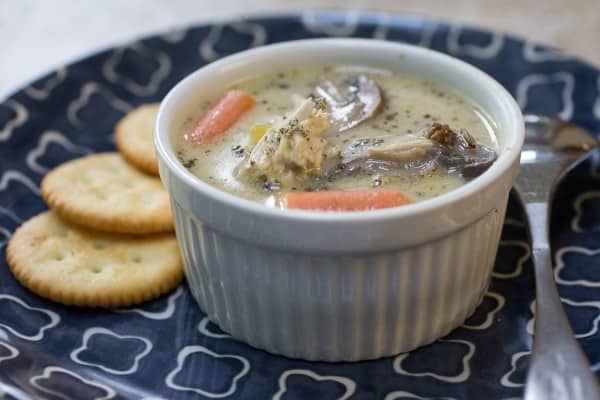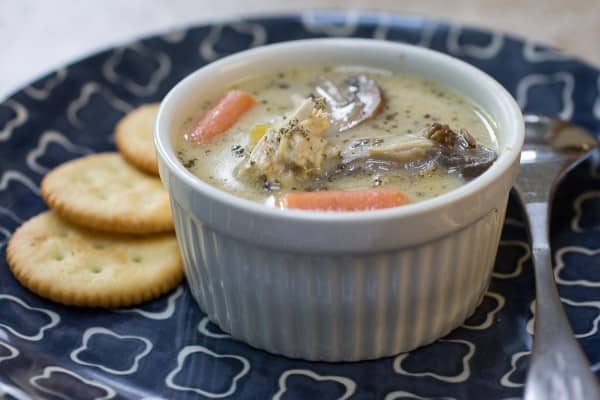 Sausage & Wild Rice Stuffed Acorn Squash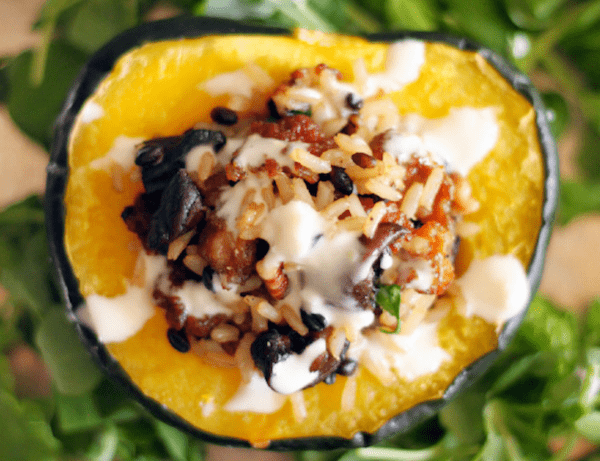 Slow Cooker Chicken and Wild Rice Soup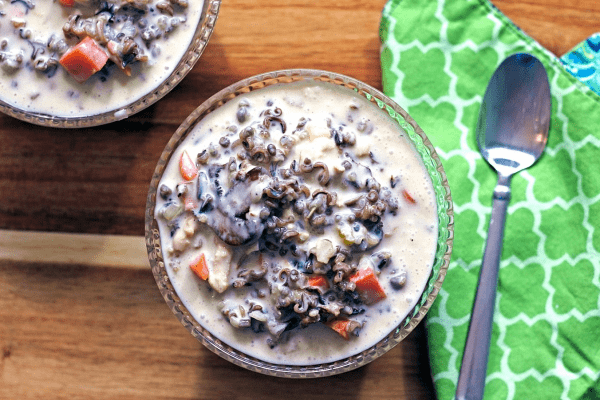 Wild Rice Pilaf with Cranberries and Apple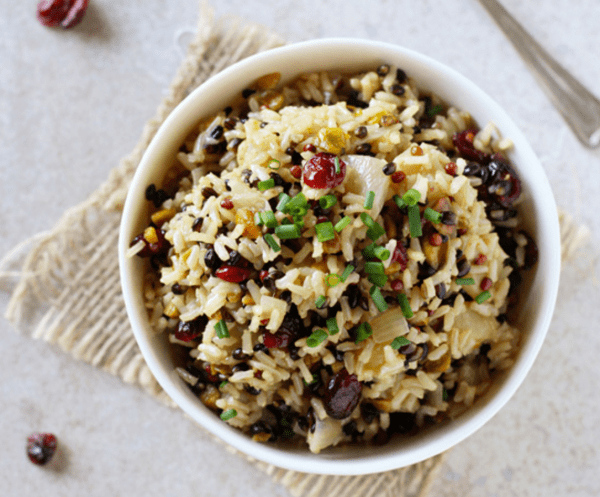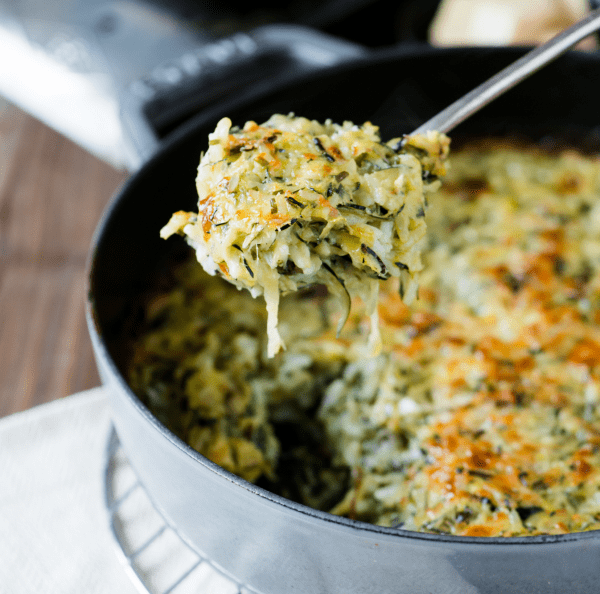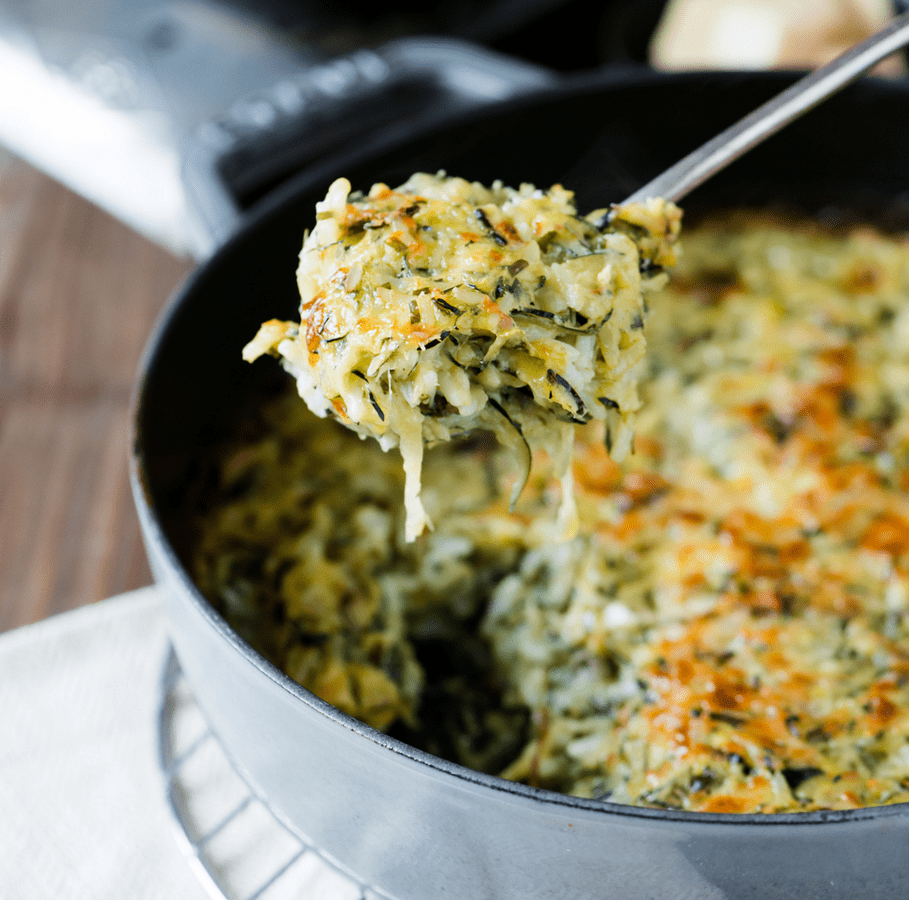 Cranberry Apple Pecan Wild Rice Pilaf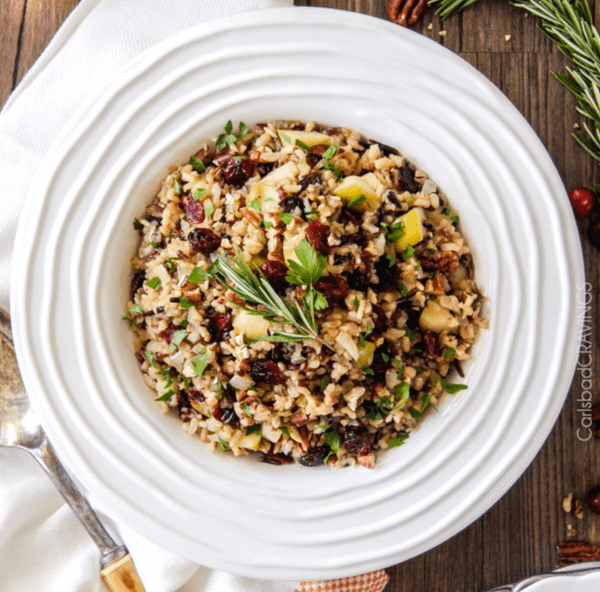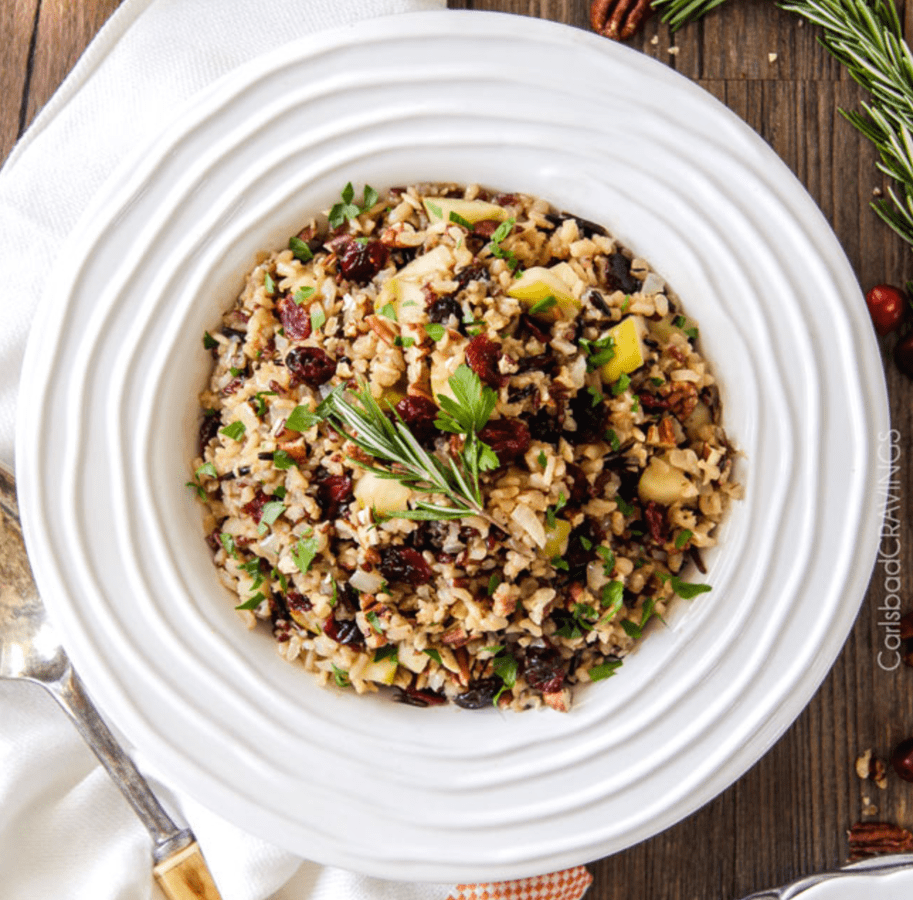 Wild Rice Bowl with Ramps, Asparagus, and Snap Peas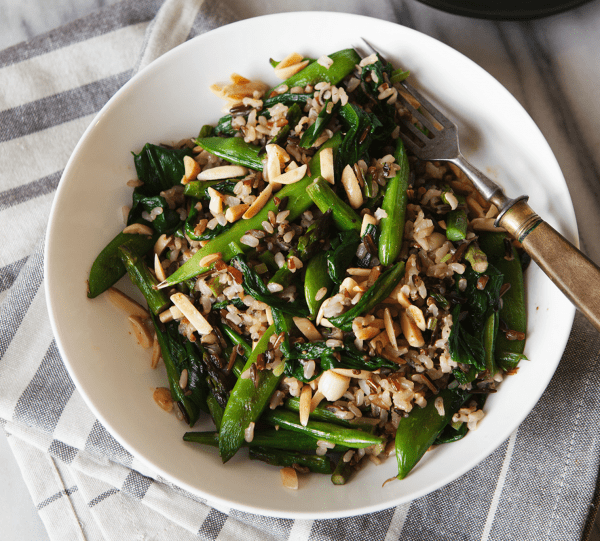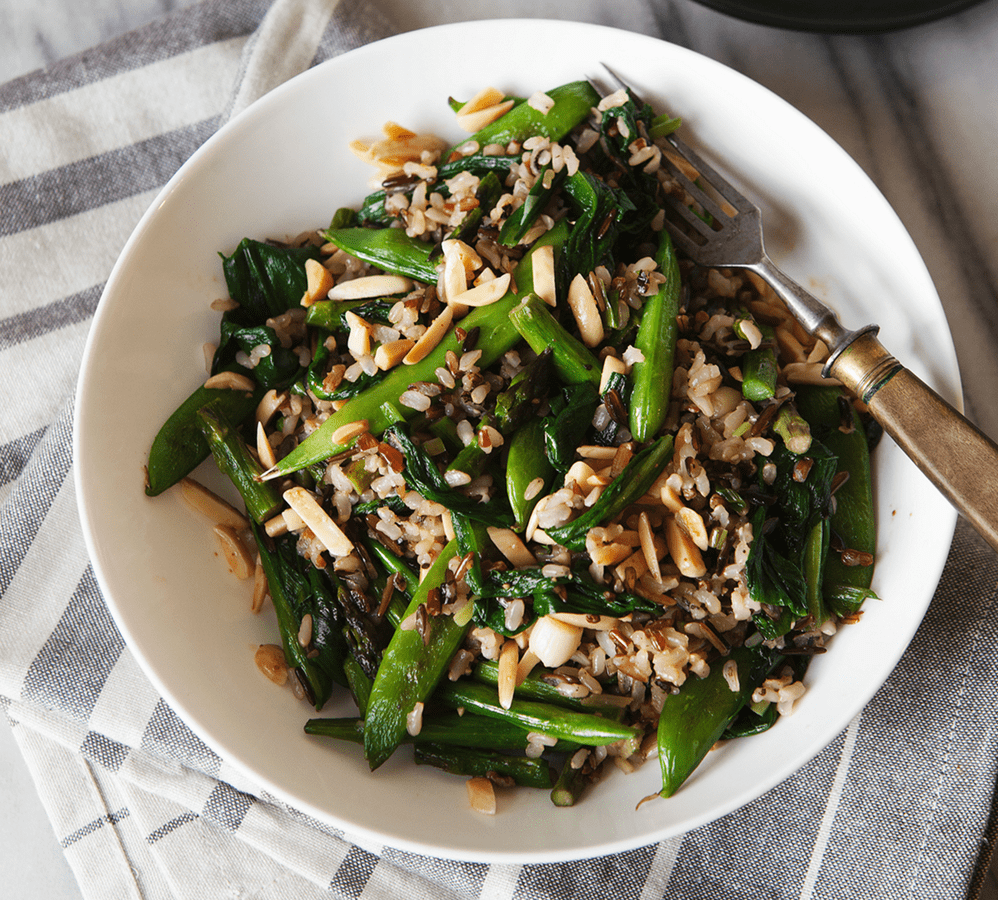 Bison Porcupine Balls with Wild Mushroom Gravy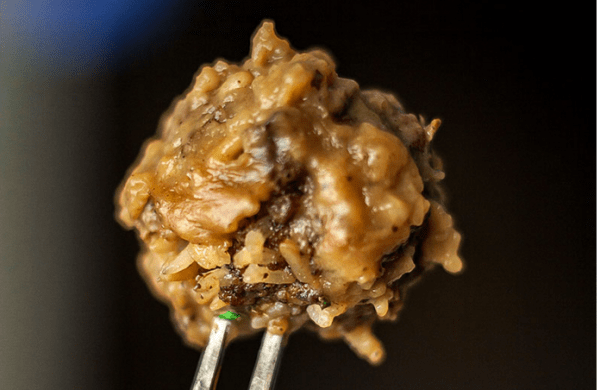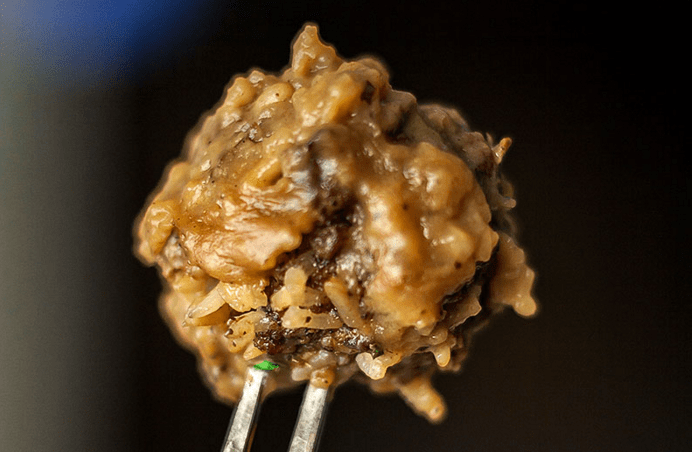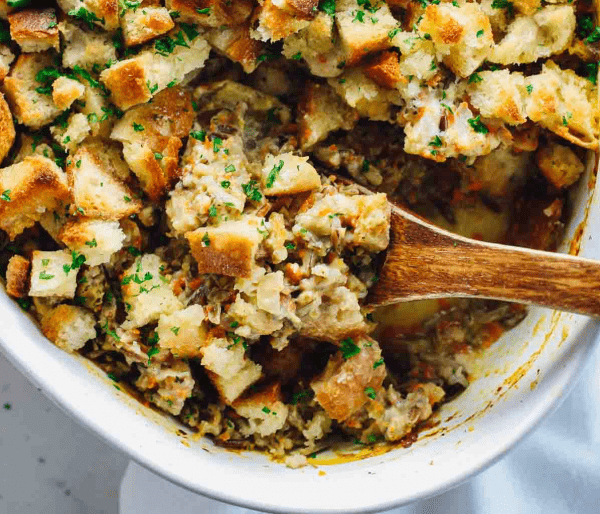 Broccoli Chicken Wild Rice Bake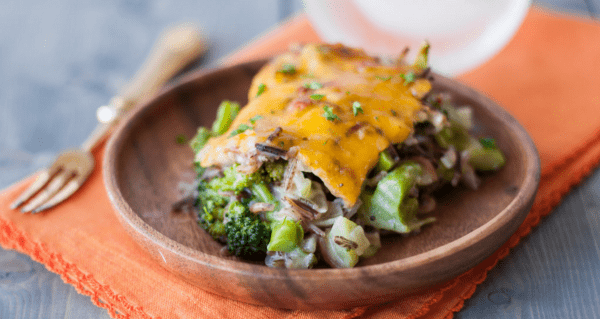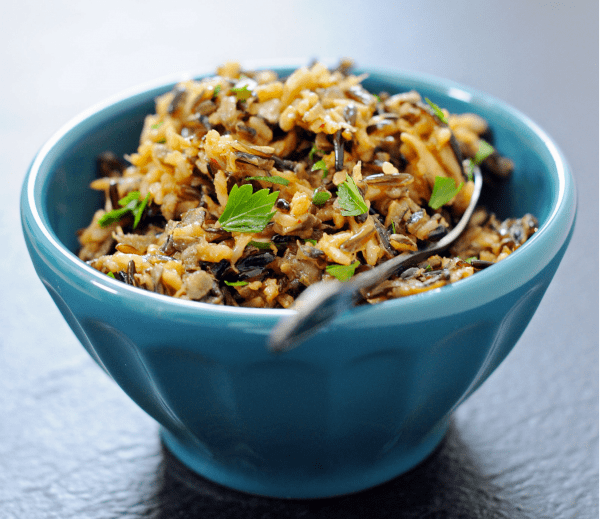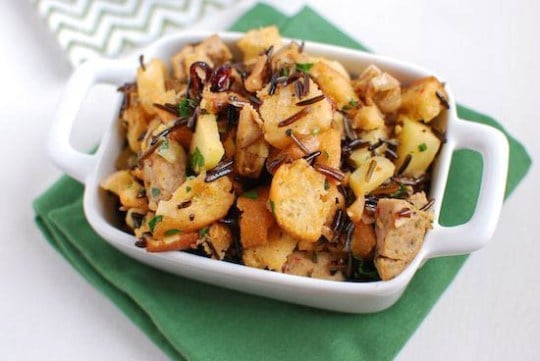 Haddock Topped With Crab and Wild Rice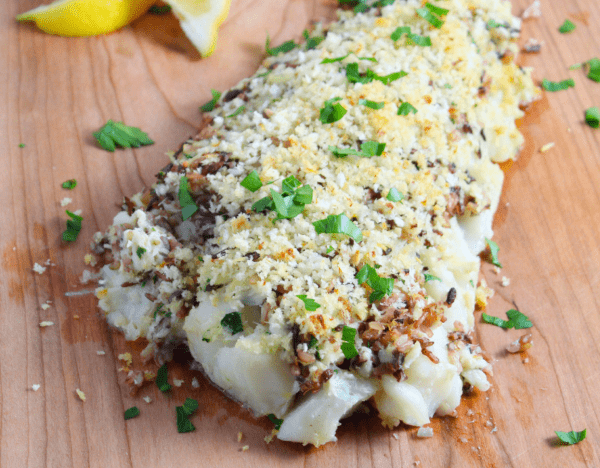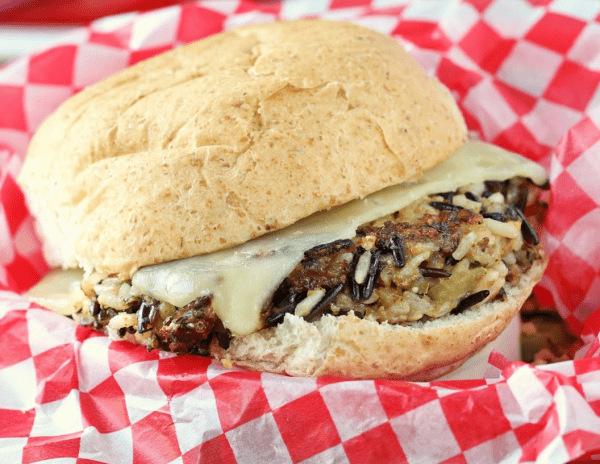 Chicken and Wild Rice Casserole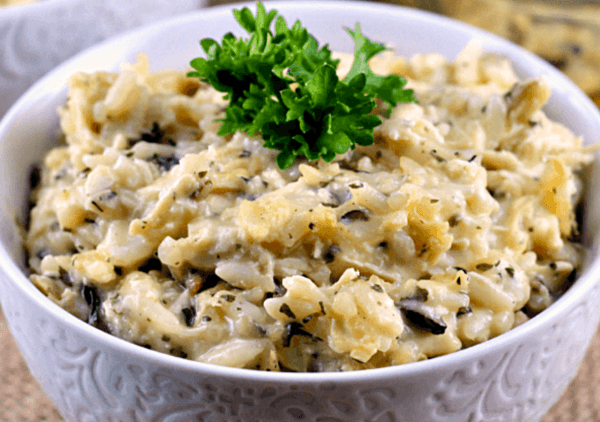 Creamy Chicken and Wild Rice Casserole