Fire up your grill, this is one of our favorite recipes yet! We took Grilled Butterflied Chicken Legs and whipped up a homemade Spicy Chili Garlic Glaze for a fantastic, finger-licking dish that'll leave everyone asking for seconds!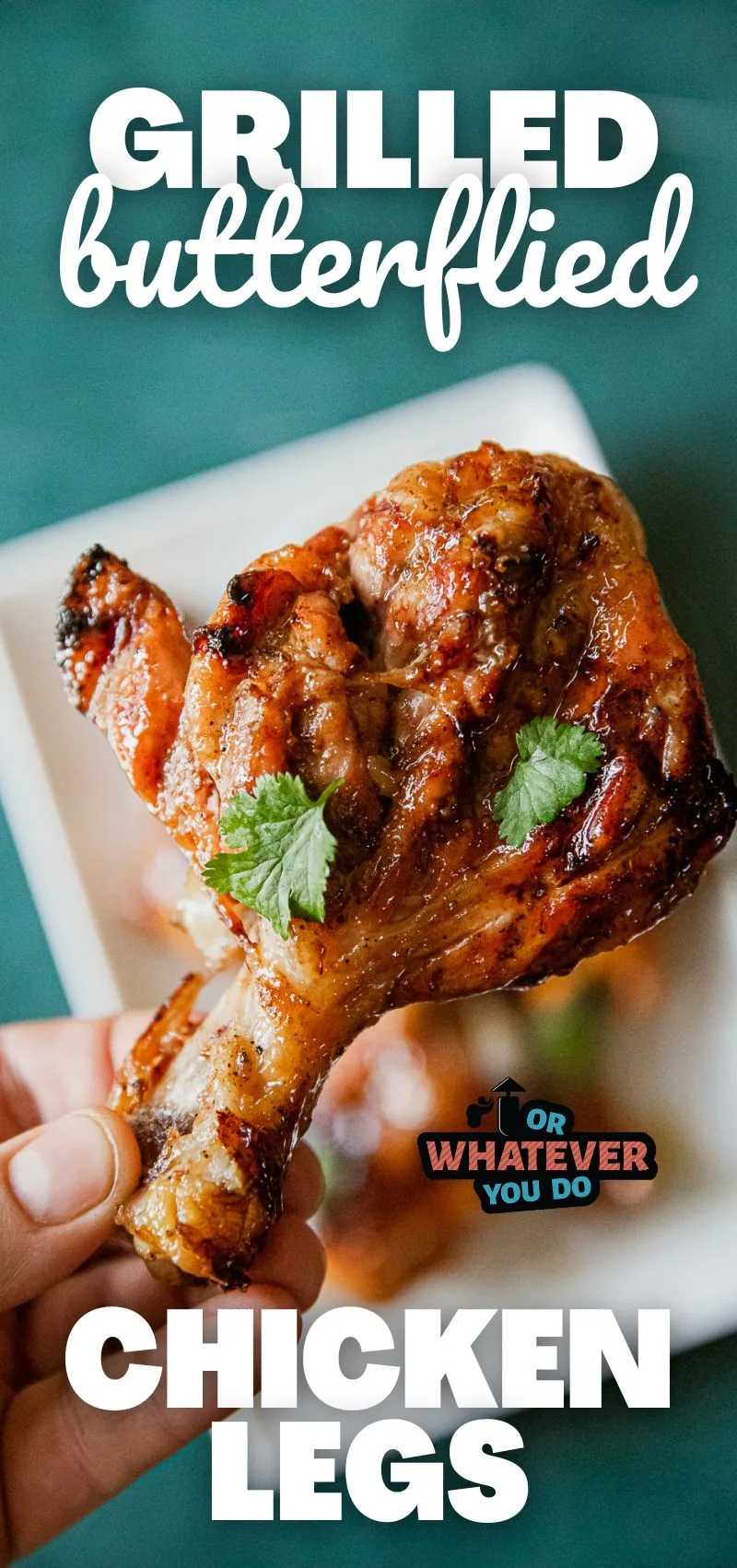 Grilled Butterflied Chicken Legs
This is one of those viral TikTok trends that, as always, I'm behind the ball on, but also as always, it was totally worth the time. These are delicious!
They actually originated from a bbq buddy of mine, Brad Prose of Chiles and Smoke. That blog is fabulous, filled with delicious recipes, and one you should definitely check out. Here's his Original Butterflied Chicken Legs recipe for you to drool over, then go visit him on Instagram and TikTok too.
Back to these chicken legs. Holy smokes. You might never grill chicken legs the old way again. They cook much faster, more evenly, and I love how the chicken skin crisps up so well too. Legs were never my favorite cut of chicken, but after I tried these my mind has officially been changed. I'll be picking up the big packs of these anytime they are on sale.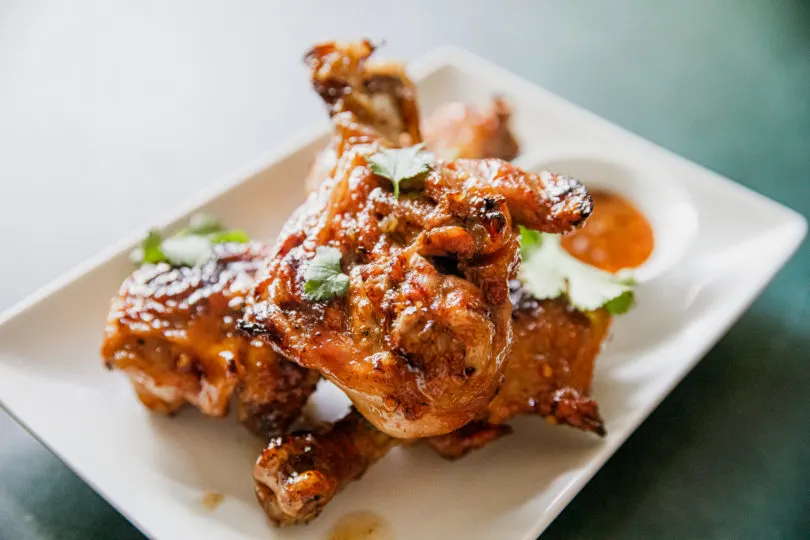 Butterflied Chicken Legs shopping list
Wondering if you have to hit the store? Here's the list of items you'll need to make this recipe. For specific amounts, please refer to the printable recipe card at the bottom of the post.
chicken legs
Chinese five spice powder
salt
jalapeño pepper powder
granulated garlic
honey
chopped garlic
butter
sriracha
vinegar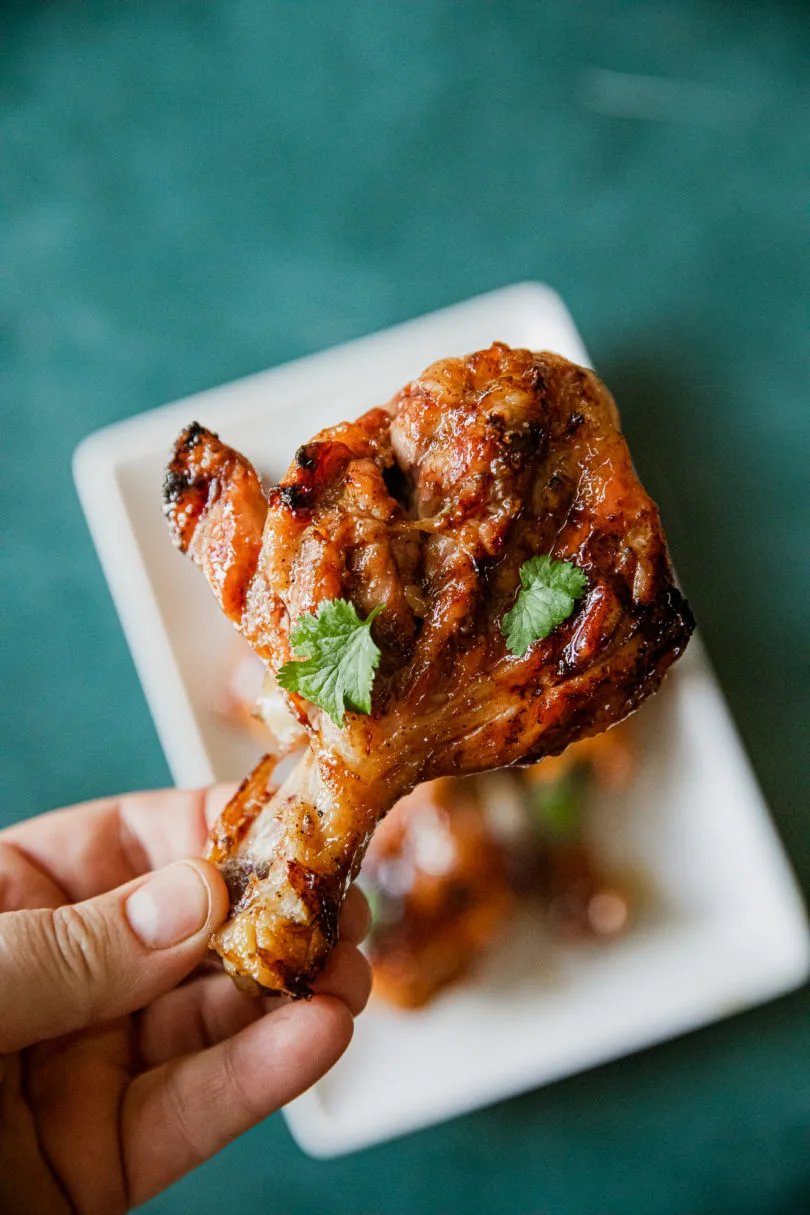 How to make Butterflied Chicken Legs
This is just the overview so you can see what you're actually getting into here. When you are cooking, you'll want to use the full recipe at the bottom of the page.
Preheat
We cook these hot and fast, so fire up your grill and get it up to 400°F.
Prep
Butterfly the chicken legs. Mix together the seasoning mix. Spread it all over the chicken legs. (More detailed instructions are below in the recipe card.)
Learn a great method for butterflying chicken legs in this How to Butterfly Chicken Legs post from Let's Cook Chicken!
Grill & Glaze
Grill skin-side down for around 8 minutes. While it is grilling, whip up your glaze.
Flip the legs, brush with glaze, cook another 8 minutes, brush the other side. Cook another couple minutes to set that glaze.
Measure the temp to make sure that it is at least 165°F on the thickest part.
Remove
Remove the legs from the grill and let rest for at least 5 minutes.
Enjoy
Serve with the rest of the glaze on the side. Works great with steamed rice.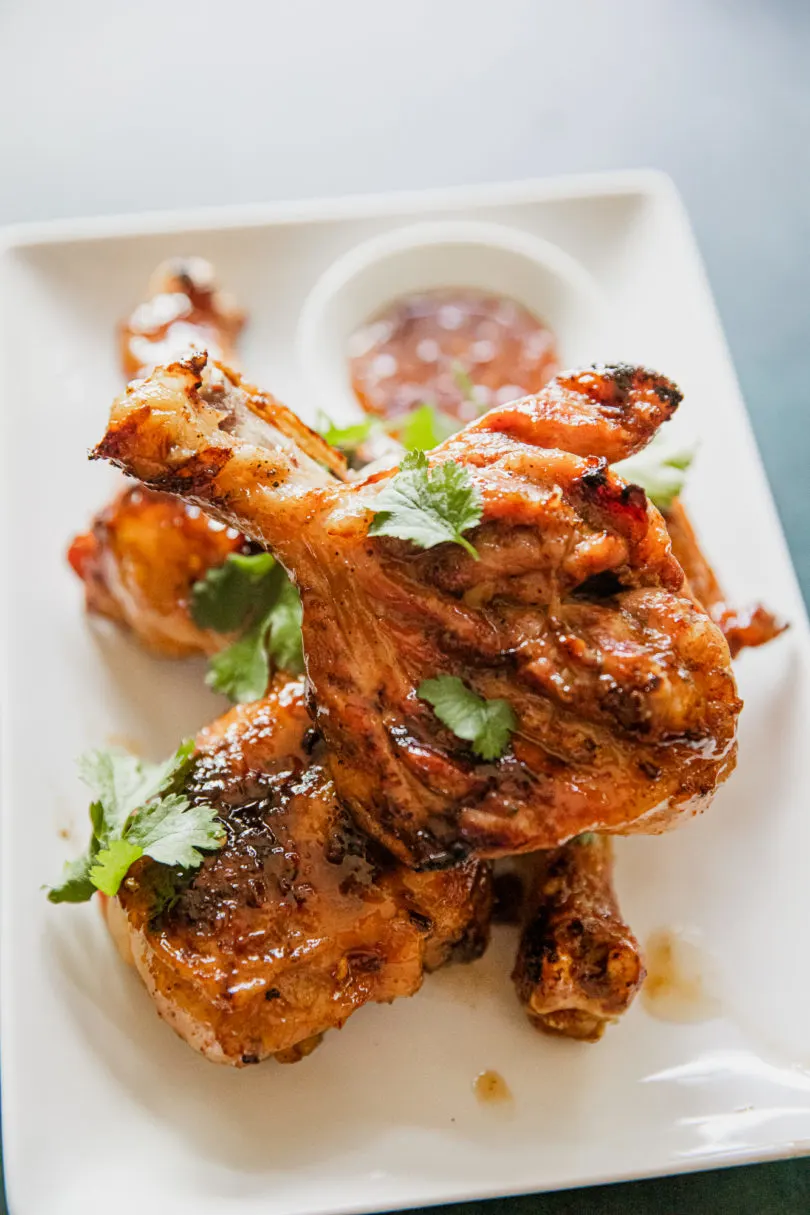 Butterflied Chicken Legs FAQ
What types of grills can you use to cook these chicken legs?
You can use whatever type of grill you have to make these wings. Gas, stick burner, charcoal, pellet grill, just fire it up and get cooking!
Can you make butterflied chicken legs in the oven?
Yup! The same general times and temps should apply. Just make sure that you are cooking on an oven-safe cooking rack that's set over the top of a baking sheet to catch any drips for the best success. Cook your chicken until it is 165°F internally, as measured by a high-quality thermometer, and you'll be good to go.
My favorite thermometer for this is the ThermoWorks Smoke.
For all of your wireless grilling needs, the Smoke is the most reliable wireless thermometer I've ever used.
What's the best knife to use for butterflying chicken?
I really like this Dalstrong filet knife for cutting up chicken. It works great! Any sharp knife will do, though. Remember, the duller the knife, the deeper the cut. 😉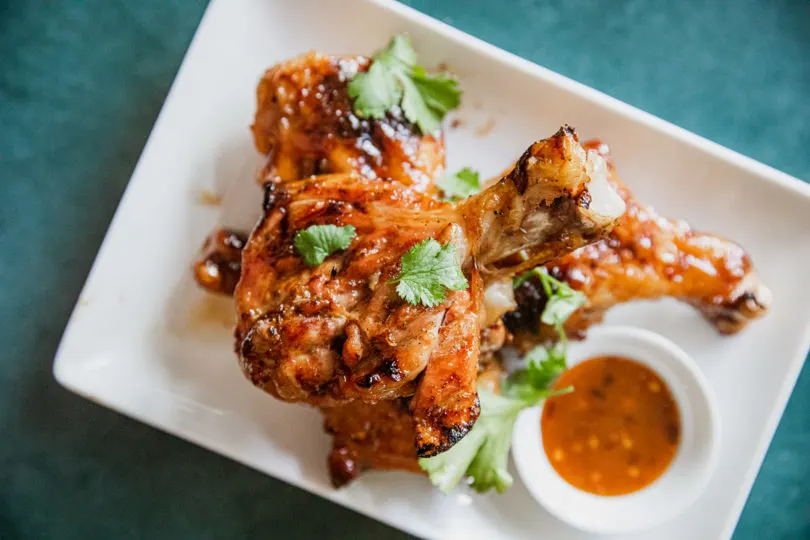 More great Grilled Chicken recipes to love!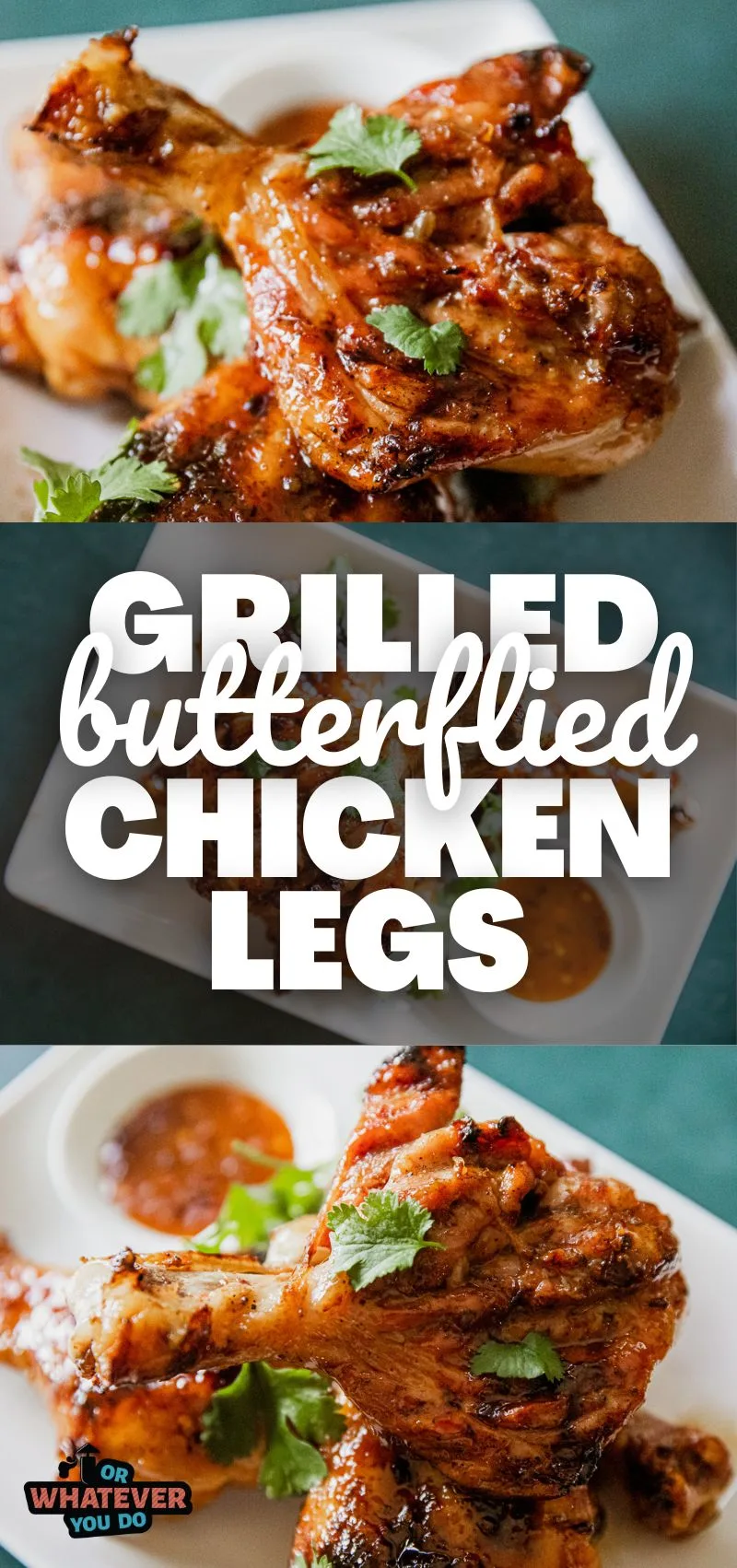 Yield: 4 servings
Grilled Butterflied Chicken Legs with Spicy Chili Garlic Glaze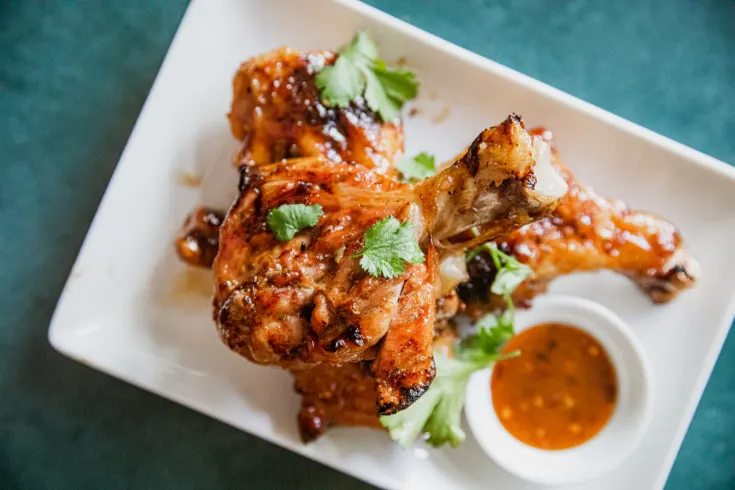 This grilled butterflied chicken legs recipe is a simple and delicious method for cooking tender and juicy chicken with crispy skin and smoky flavors perfect for any barbecue or summer gathering.
Ingredients
Rub
1 teaspoon Chinese five spice powder
1 teaspoon salt
1 teaspoon jalapeño pepper powder, or cayenne
1 teaspoon granulated garlic
Chili Garlic Glaze
1/2 cup honey
2 tablespoons chopped garlic
6 ounces butter
1 tablespoon sriracha
2 teaspoons vinegar
Instructions
Preheat your grill to 400°F.
Butterfly your chicken legs, one by one. Follow the instructions below.
Lay the chicken leg flat on a cutting board with the skin side down.
Use a sharp knife to make a cut along the length of the leg on one side of the bone, starting at the top of the leg near the joint and continuing down to the bottom.
Pull the bone slightly away from the meat and use the tip of your knife to cut along the bone on the other side, being careful not to cut all the way through the meat.
Flip the leg over and use your fingers to gently loosen the meat from the bone, working your way down the length of the leg. Be careful not to tear the skin.
Once the meat has been loosened from the bone, use your fingers to flatten the meat out on the cutting board, with the bone in the center.
Mix together all of the rub ingredients and rub both sides of all of the legs.
Place on the grill, skin-side down, for 8-10 minutes.
While the legs are grilling, combine the sauce ingredients in a small saucepan and heat over medium-low heat. Simmer lightly while the chicken cooks.
Flip the legs over so the skin side is up. Bush the glaze over the top of the legs and cook for another 8-10 minutes.
Flip the legs over again and paint the other side of the legs with glaze. Close lid and cook another 3-5 minutes.
Remove from the grill and let cool for a few minutes before serving with any remaining glaze on the side.
Recommended Products
As an Amazon Associate and member of other affiliate programs, I earn from qualifying purchases.
Nutrition Information:
Yield:
4
Serving Size:
1
Amount Per Serving:
Calories:

868
Total Fat:

55g
Saturated Fat:

27g
Trans Fat:

1g
Unsaturated Fat:

23g
Cholesterol:

379mg
Sodium:

1132mg
Carbohydrates:

39g
Fiber:

1g
Sugar:

36g
Protein:

56g
Nutrition data provided here is only an estimate.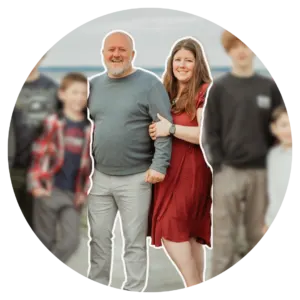 Nicole Johnson, a self-taught expert in grilling and outdoor cooking, launched Or Whatever You Do in 2010. Her blog, renowned for its comprehensive and creative outdoor cooking recipes, has garnered a vast audience of millions. Nicole's hands-on experience and passion for grilling shine through her work. Her husband, Jeremiah Johnson, also plays a pivotal role in recipe development, adding his culinary flair to the mix. Together, they form a dynamic duo, offering a rich and varied outdoor cooking experience to their followers.