Instant Pot Pork Ribs are fall-off-the-bone tender with a succulent sauce. They turn any dinner into a backyard barbecue! This post first appeared on Food Fanatic: Pressure Cooker Pork Ribs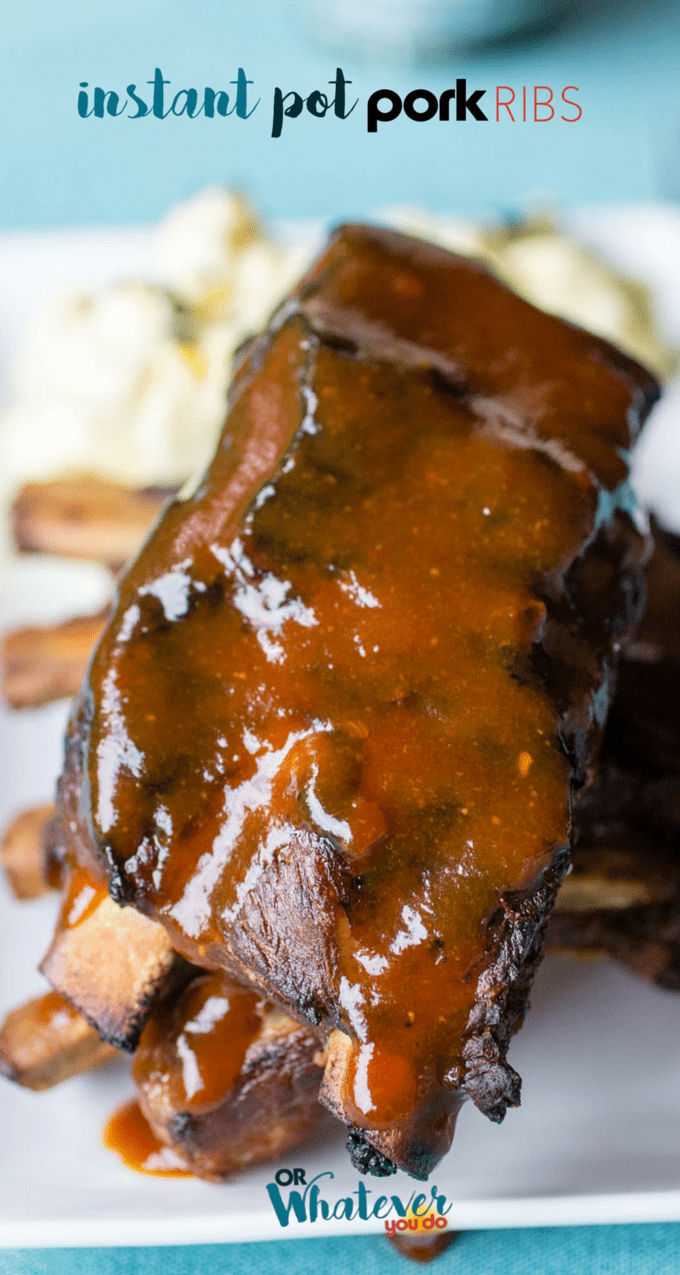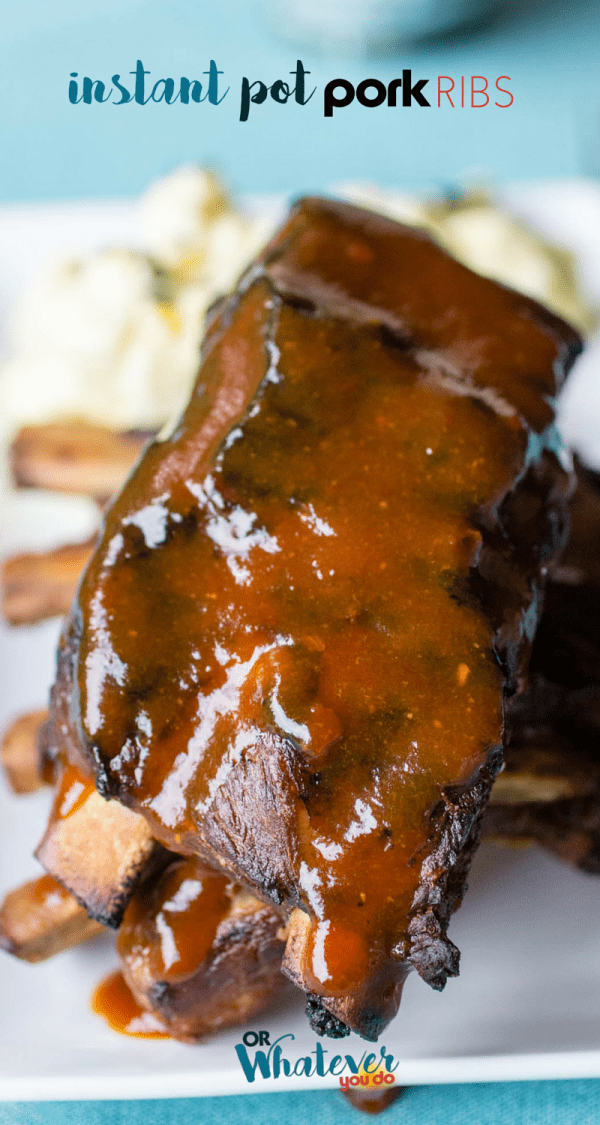 BBQ ribs are one of those things that pretty much everyone loves, but they are pretty hard to do really well. We've tried cooking them at home so many different ways, but none of them really added up until this time.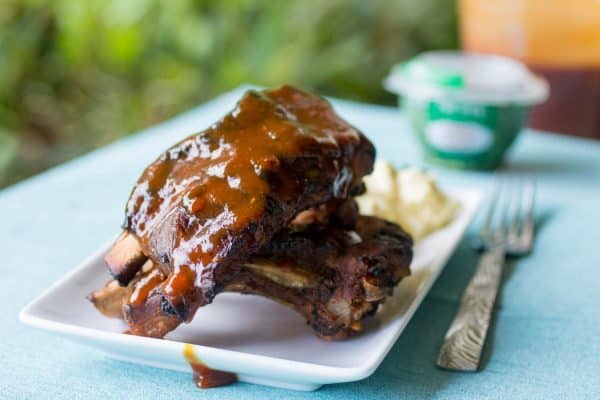 This time, it was like the stars actually aligned. I finally got my bbq sauce just right. The ribs were so tender, they were almost falling off the bone. The bit of a char they got out on the grill was the perfect way to get these ready to go. They were actually memorable. And what more can you really ask for from a meal?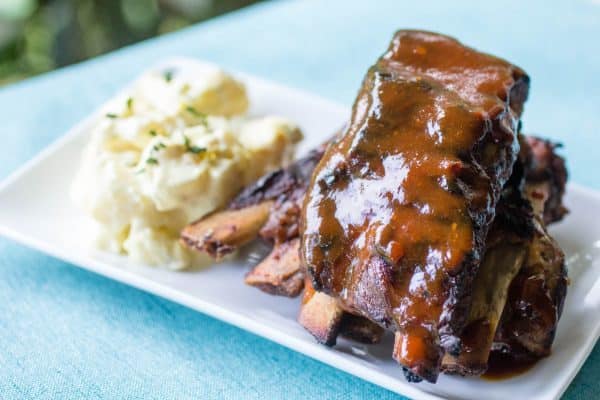 I just got an Instant Pot last month, and it has been like a whole new world opened up. I couldn't believe it. I saw an awesome Pressure Cooker BBQ Ribs recipe over on Our Best Bites, and knew that I had a plan for Sunday dinner.
Our Sunday dinners are huge. With just our own family and our immediate family there's almost 20 people to feed. No matter what you make, feeding that many people is an undertaking. With the Instant Pot, I was able to do 6 racks of ribs in about an hour and a half, and most of that was passive cooking time. That's amazing.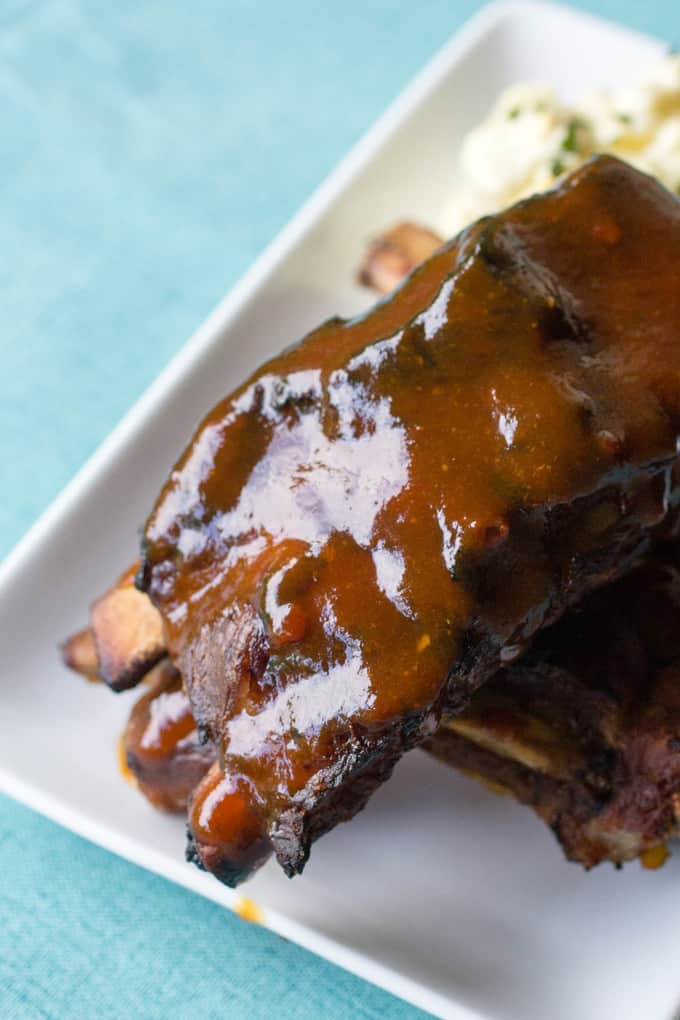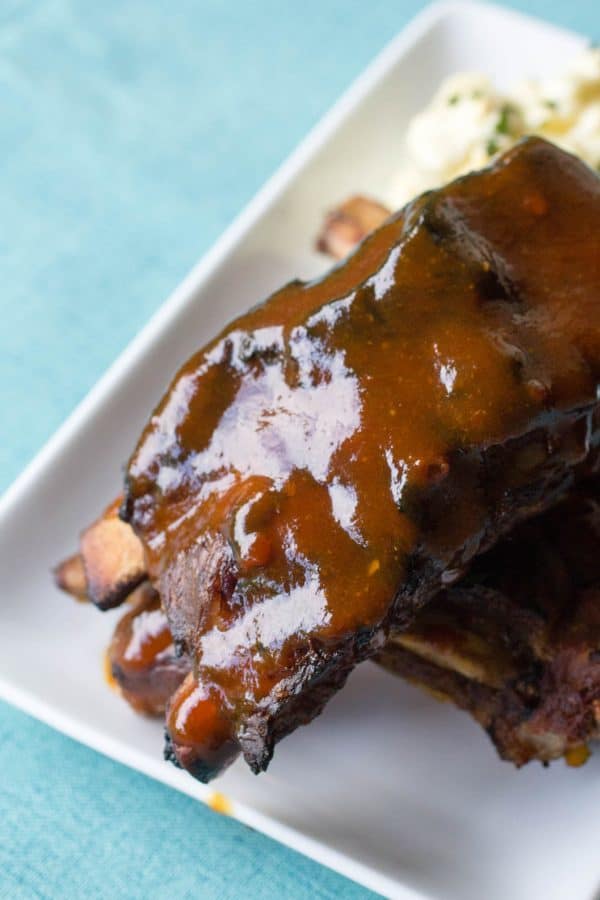 When I'm cooking for that kind of a crowd, I like to do as much of it the day before as humanly possible. That leaves me free to do last minute cleaning, side dishes, and oh yeah. Actually visiting with my guests on the day of the BBQ.
I had my husband fire up the grill for these, get a bit of a char on them, and then we served them with my mother-in-law's homemade potato salad, chips, and a green salad with my Greek Freak Salad Dressing.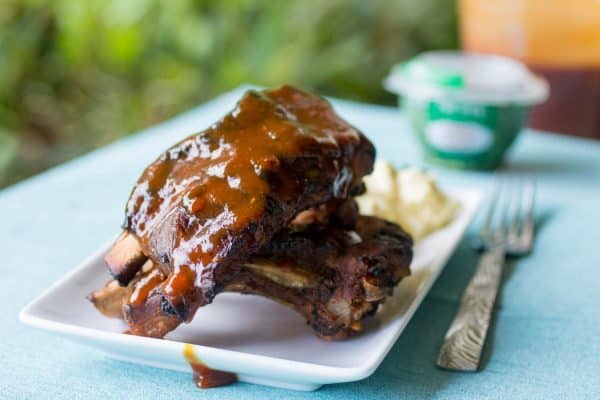 If you don't have a pressure cooker, you can definitely make these in a slow cooker. Just cook them low and slow for 5-6 hours with the same sauce ingredients, and finish on the grill just like you would with the pressure cooker version.
Don't be afraid of the ingredient list here. With the exception of the bacon salt, which is optional, most of these should be pantry staples. Beware — there are duplicate ingredients listed here for a purpose.