Homemade Cold Brew Coffee is just a few quick steps away. With a few easy-to-find tools, this goes from totally easy to completely simple and mess-free. 
Homemade Cold Brew Coffee
I am totally in LOVE with Starbucks new Vanilla Sweet Cream Cold Brew.
Besides the cost associated with a love of Starbucks products though, I had a big problem.
About half the time I waited in line to get one of these, they were OUT OF COLD BREW.
These drinks were SO insanely popular, they literally could not keep them supplied in the stores. Crazy. So a few weeks after their release the kind barista pointed out a Starbucks Cold Brew 'system' you could make at home. Cool right? I thought so, but uhhhh – their price was a little bit steep for my tastes. At $25, I decided to skip it and try and come up with an easy DIY version at home.
Little did I know at the time that my genius Facebook friend was already on the case, and she had been for several years. Just says later I came across this post on cold brew coffee from Gazing In that has been #1 for years now on her site. It is amazing.
I took her advice and ordered a jelly strainer bag (affiliate link) on Amazon for under $5, and pulled out one of my big quart-sized mason jars (affiliate link) from the cupboard, and I was set.
One thing I did differently than Gazing In though, is to brew my coffee right in the bag. It makes for such an easy clean up, no pouring required. Just pull the bag out, give it a good squeeze, and dump the grounds into your compost pile (or garbage can).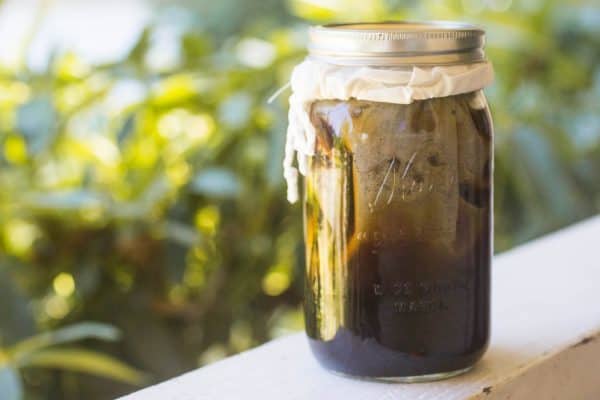 The result is a perfectly smooth, strong coffee concentrate that is PERFECT for iced coffee. It lasts in the fridge for up to a week, but good luck keeping it around that long!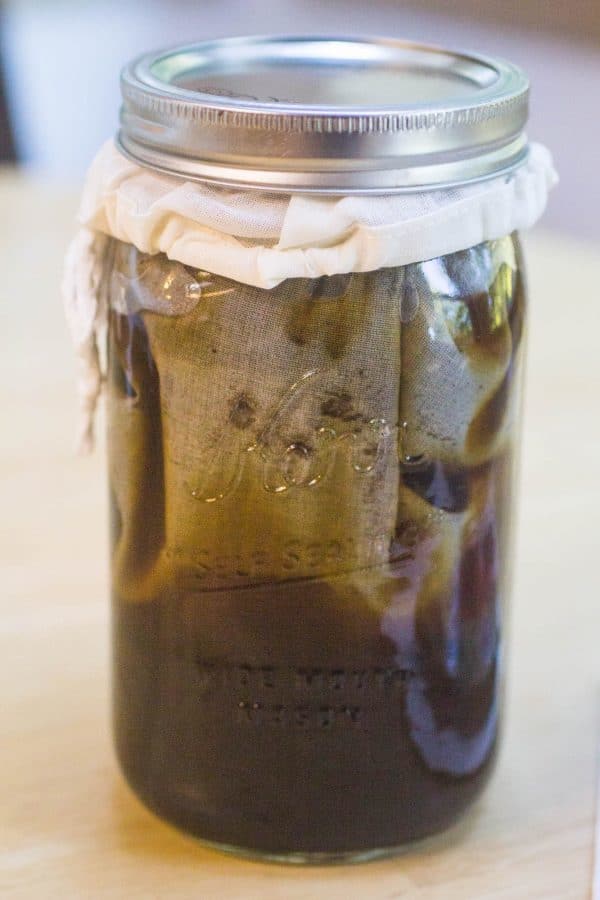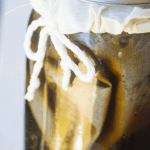 Homemade Cold Brew Coffee
Ingredients
1

quart

mason jar

plus the lid and ring for it

1

jam strainer

1 1/2

cups

coarsely ground coffee

enough water to fill to jar to almost the top
Instructions
Place jam strainer bag into the quart mason jar, and tie securely around the outside lip.

Place group coffee inside the bag, and then fill the jar with water.

Place the lid and ring on the jar, and place in the fridge for 8-12 hours.

Remove the lid, pull out the bag slowly, and give it a few squeezes to get all the coffee out.

Enjoy over ice with your favorite creamer.
Do you need something yummy to eat with your cold brew coffee? This
Chocolate Sour Cream Coffee Cake
is a fantastic option!