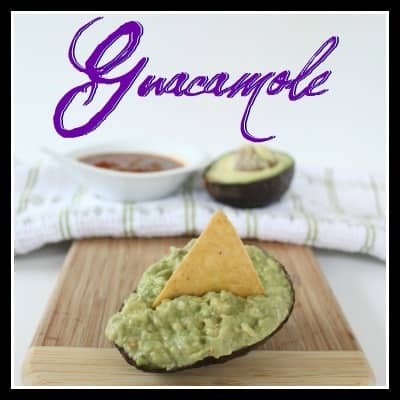 This may not be traditional, and it may not be authentic, but its one of my favorite ways to mash up avocados into something delicious. Most of you who have read this blog know of my shockingly picky eating habits that I used to have. I didn't even taste an avocado until I was in my late twenties. Once I did though? It was all over. I don't know how I managed to go twenty-some years without them. I could eat guacamole every day. This recipe would be perfect with my Chicken Guacamole Taco recipe. I also love it just to scoop up with tortilla chips, or slopped on top of my Chicken Enchilada Casserole.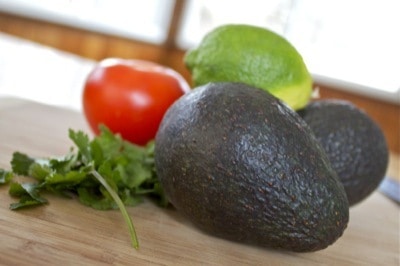 Start by picking out some good avocados. They should slightly give when you press on them. Hard avocados = not ready, super soft avocados = TOO ready. The best way is to get 3 or 4 large avocados that have varying degrees of ripeness from JUST ready, to ALMOST too much. This will give more texture and flavor to your end product. These ones below were all about the same degree of ripeness. That's fine too.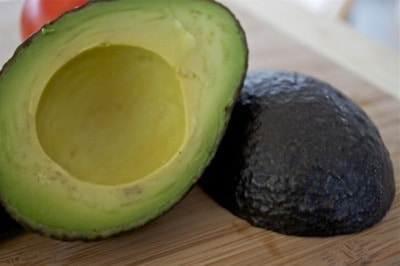 Slice your avocados in half lengthwise and then twist both halves to separate. Chop your knife into the pit and twist the knife to remove the pit from the fruit. Slice into your avocado cutting the flesh into long strips lenghtwise, but not cutting through the skin. Now cut slices crosswise using the same method. You'll basically be cubing the flesh. Use a fork or a spoon to scoop it out into a bowl.
Mash up your cubed avocado.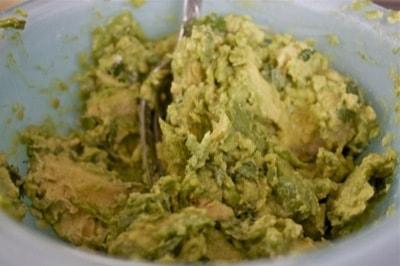 Now mix in about 1/2 tsp of garlic powder, 1/4 tsp of onion powder, 1 tsp chili powder, 1/2 tsp tapatio, 1 TBSP sour cream, 1 TBSP of your favorite salsa, and about 3 TBSP of chopped up cilantro.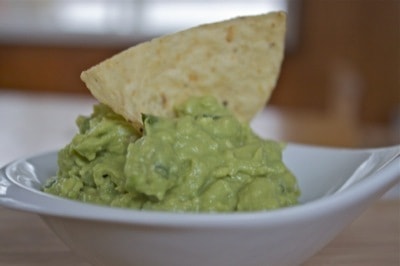 You can also toss in some finely chopped onion and tomato if that is how you like it, but I generally leave that stuff out.