It doesn't have to be Tuesday to enjoy taco night! Change it up and pick one of the easy and delicious recipes from my collection and eat tacos every night!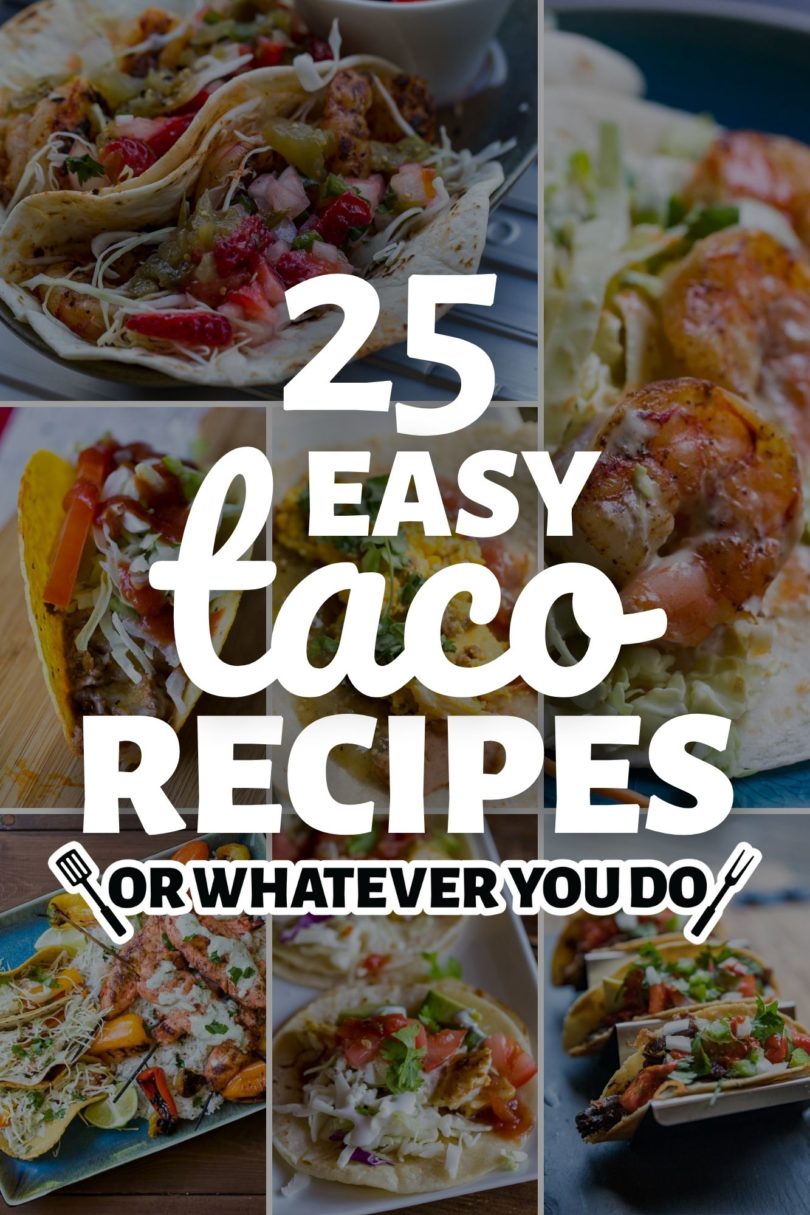 Simple, delicious recipes for Taco night
Taco night is a staple in our house, and not only the American Ground Beef kind either! We make tacos out of just about everything here, and I can't wait for you to try some of our all-time favorites below.
Scroll through all of your options, and make sure to tag us @orwhateveryoudo and #owyd on social media and let us know what you think! You can also share this post with your friends. Have a taco party where everyone makes a different variety. I'll bring the margaritas!
25 Easy Taco Recipes
Whether you're doing beef, chicken, seafood, fish, or breakfast tacos, we've got something for everyone here! I even snuck in a fajita recipe and a couple of taco soups for good measure!