Easy Banana Bread Muffins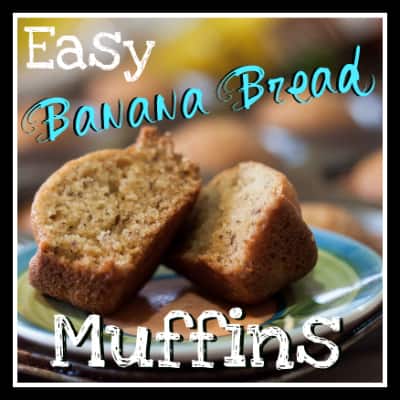 Yes, banana bread, in a muffin. Not revolutionary, by any means, but one of my and my kids favorites. We have eaten our weight in banana bread in the last 24 hours, and it was WORTH it! This recipe for banana bread muffins can also be made in traditional loaf pans, or in a bundt cake pan as well. It is moist, delicious, and SO simple to make.
You start by….ha! Really, the only step is the actual putting together of the batter is to dump everything into a bowl, or a mixer. Mix until it is fully combined, and then pour into prepared pans. Either greased or lined muffin tins, or two loaf pans, or one bundt pan. This one recipe for me made a dozen muffins, 8  stocking shaped muffins, and one loaf.
Here we go! Dump the all the ingredients besides the cinnamon sugar into your mixer, or mixing bowl.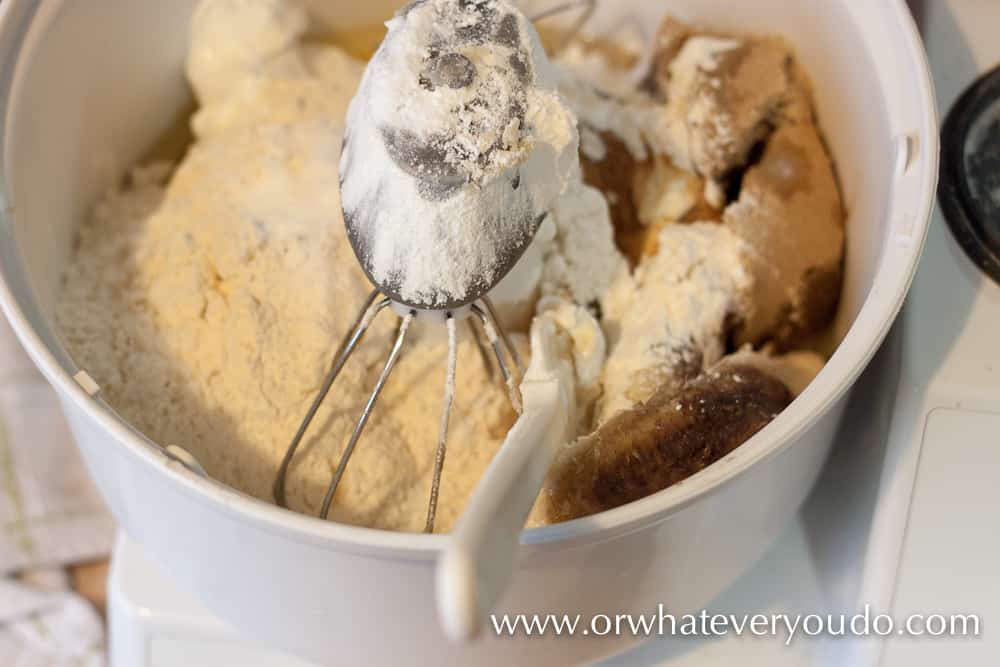 Now mix until fully combined, and pour into your desired shape of baking pan that has been prepped to be non-stick. Bake at 350 for 15-20 minutes, or until golden brown and a toothpick that is inserted comes out clean. (Ovens vary wildly as far as actual baking time goes!)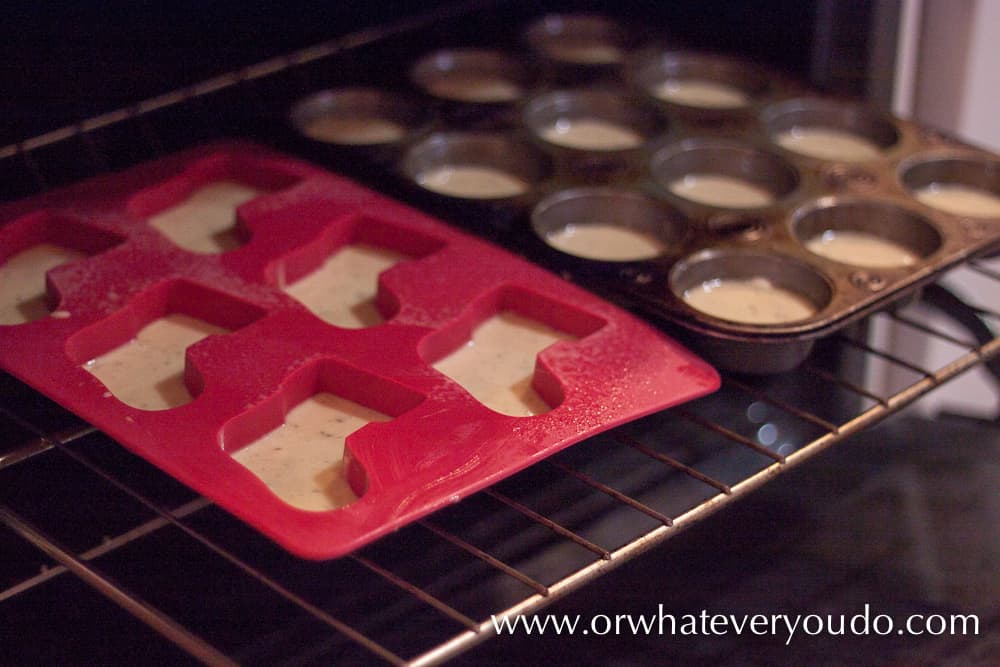 Yummmmmm….banana bread stockings. Testing out my pan my mom ordered me from Avon last year that has been waiting for me in my pantry all this time!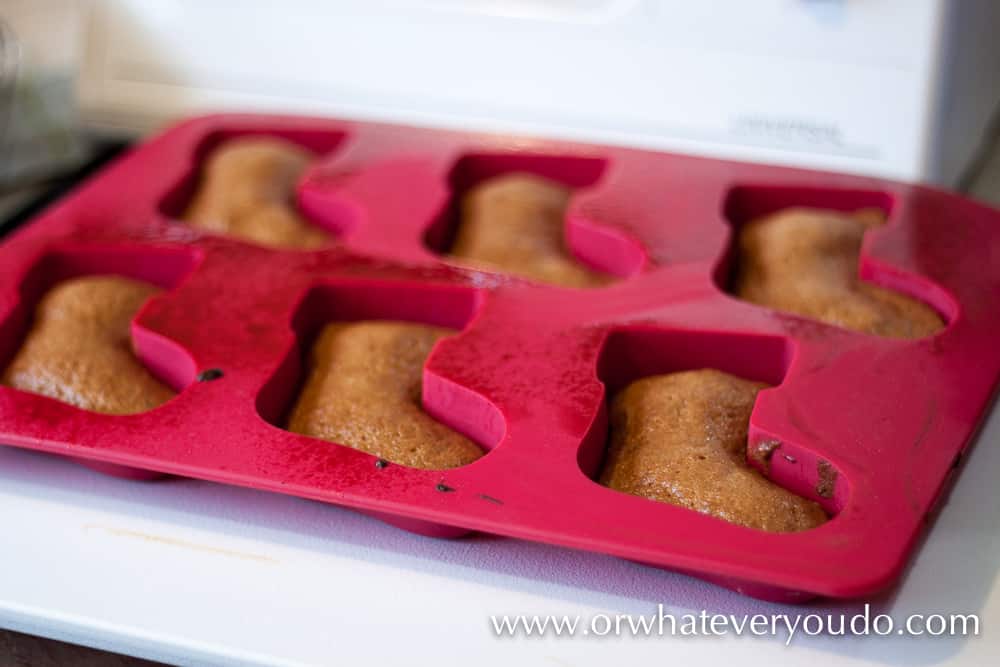 Muffin form. Yummmmm. Sliced in half, and shortly after this photo was taken, slathered in butter. Some of my favorite add-ins to this are cinnamon sugar, fresh berries, chocolate chips, or chopped nuts. For the cinnamon sugar, I lightly sprinkle the tops of the muffins before baking. If I am making a loaf, I will pour 1/2 the batter into the pans, sprinkle with cinnamon sugar, top with the remaining batter, then sprinkle again with the cinnamon sugar. It is delicious. The nuts or berries or chocolate chips can just be gently folded into the batter after it has been mixed.