Meet the Best Steak Marinade Recipe that our kitchen can put out, and your next steak's new best friend. Simple, fresh ingredients make all the dinner decisions for you, and steak cooks so quickly that you can get food on the table in almost no time.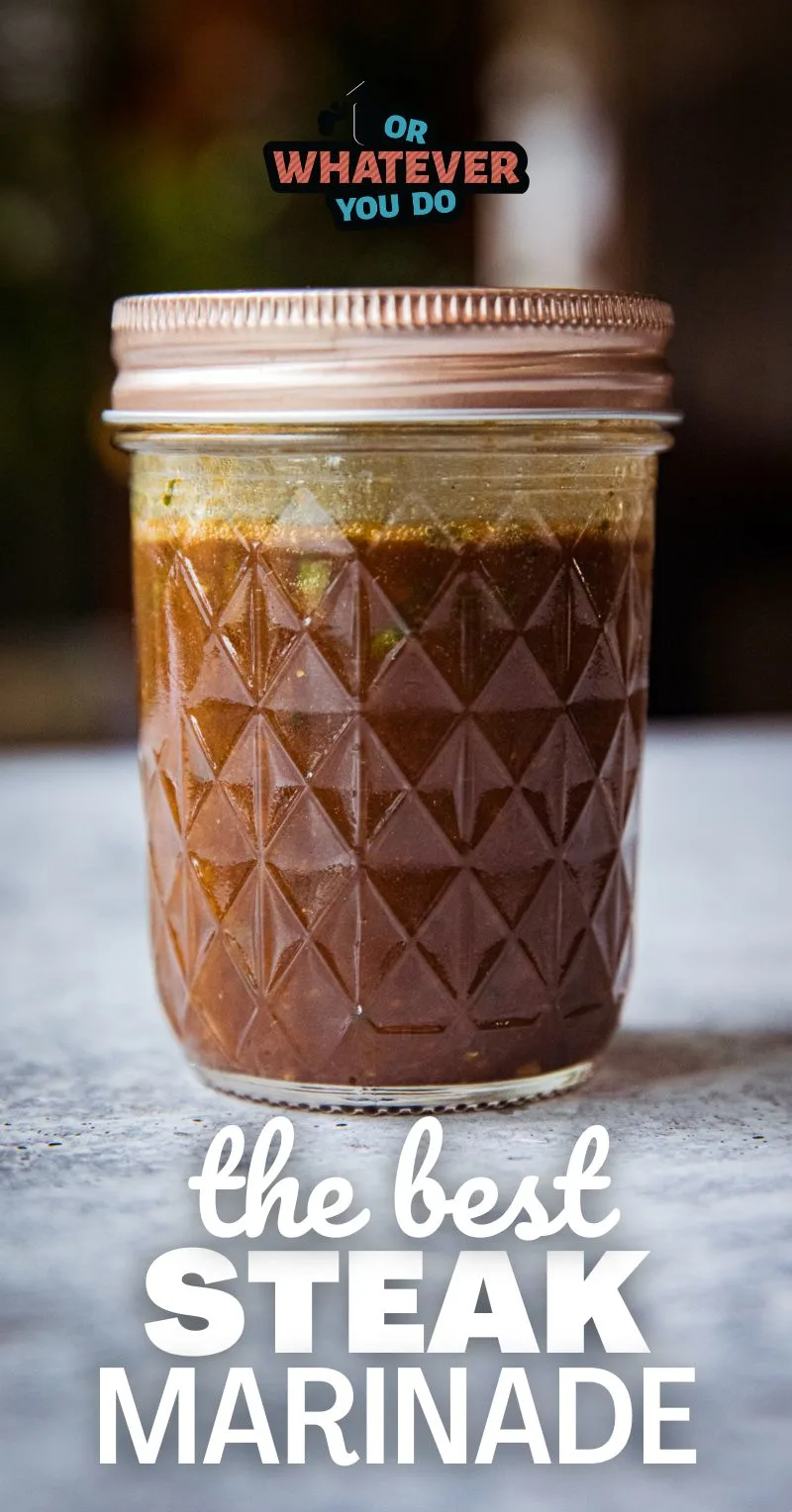 Steak Marinade Recipe
We usually cook our steaks with just salt and pepper and a hot and fast sear on one of our grills. The big bold flavor of the beef stands alone and is something that you can really highlight with just some simple seasonings.
Once in a while though, I'll grab a lower-quality cut of steak from the sale shelf at the grocery store and in those cases I really like to do a quick but bold marinade to both help tenderize and flavor the meat.
This easy steak marinade features soy sauce, balsamic vinegar, Worcestershire, garlic, and fresh herbs to pack the meat with flavor. It is simple to throw together, and you can even throw your steaks in during the day while they are frozen, and then marinate overnight and they'll be perfect, thawed, marinated, and ready to go for dinner the next day. For someone like me who cannot remember to thaw meat to save my life, this is a great hack and prevents me from resorting to take-out on many occasions.
Get 75+ of my favorite Traeger Recipes here!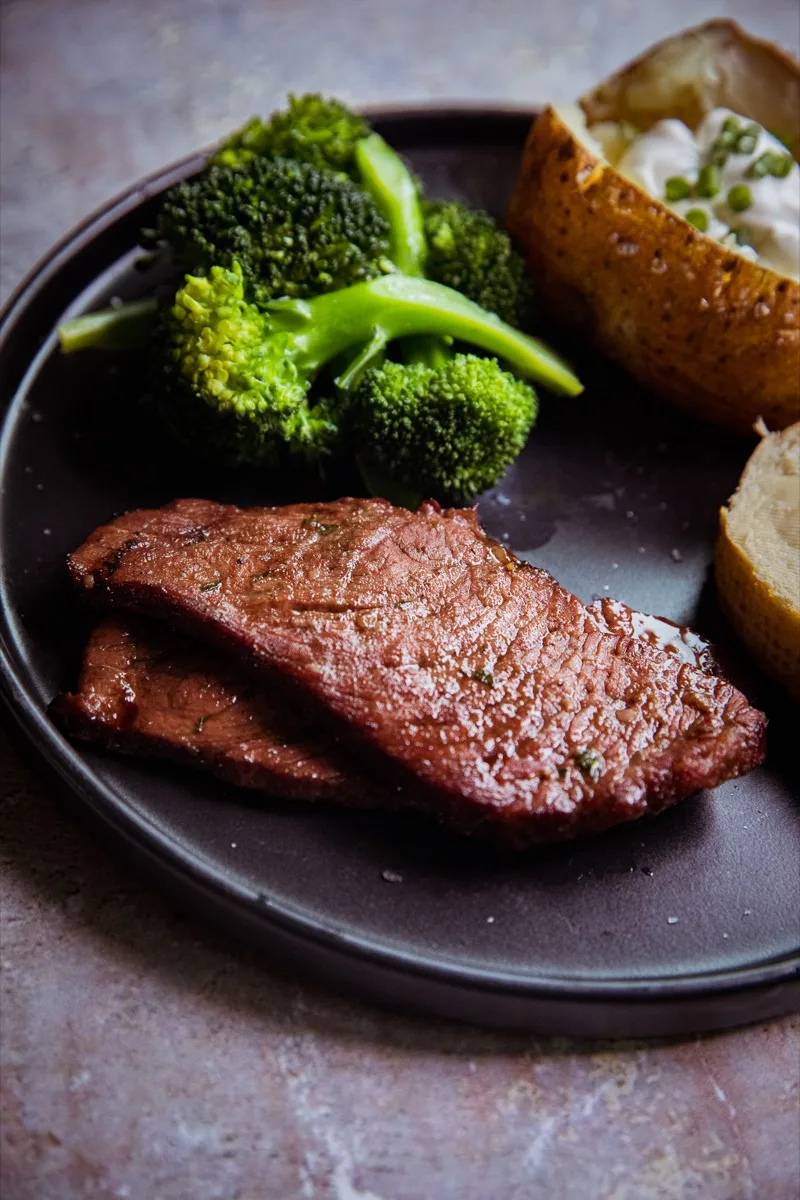 Easy Steak Marinade shopping list
Wondering if you have to hit the store? Here's the list of items you'll need to make this recipe. For specific amounts, please refer to the printable recipe card at the bottom of the post.
Olive oil
Soy sauce
Garlic
Fresh thyme
Flat leaf parsley
Worcestershire sauce
Balsamic vinegar
Green onion
Black pepper
Make a Homemade Caesar Salad with this!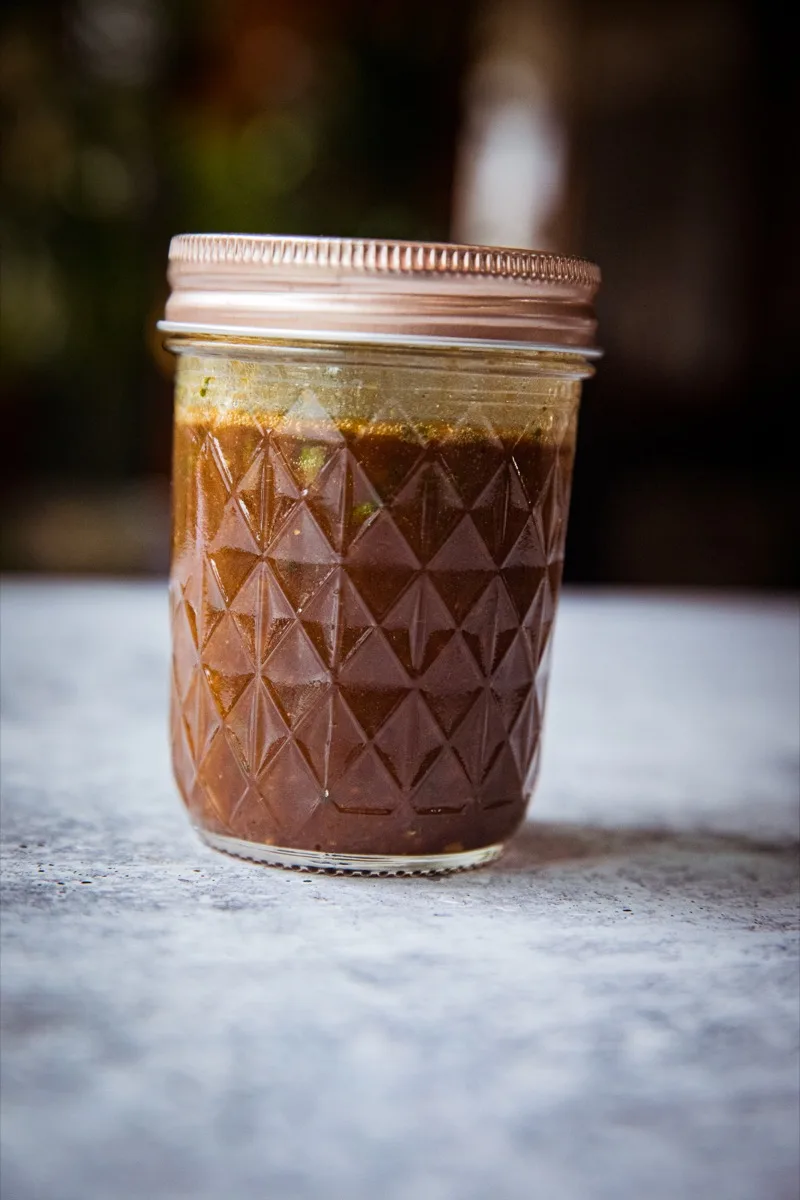 How to make Homemade Steak Marinade
This is just the overview so you can see what you're actually getting into here. When you are cooking, you'll want to use the full recipe at the bottom of the page.
Mix
Combine all the marinade ingredients and whisk them together.
Marinate
Put the meat and the marinade in a large sealable baggie or storage container. Let it marinate for at least 4 hours, but overnight is better.
Enjoy
Cook the steaks according to your favorite method. For best results, pat them dry and toss on some salt and pepper first.
Marinated steaks are great cooked on any kind of grill (gas, charcoal, pellet) or griddle (outdoor gas griddle), or even in a cast iron pan on the stove in some butter.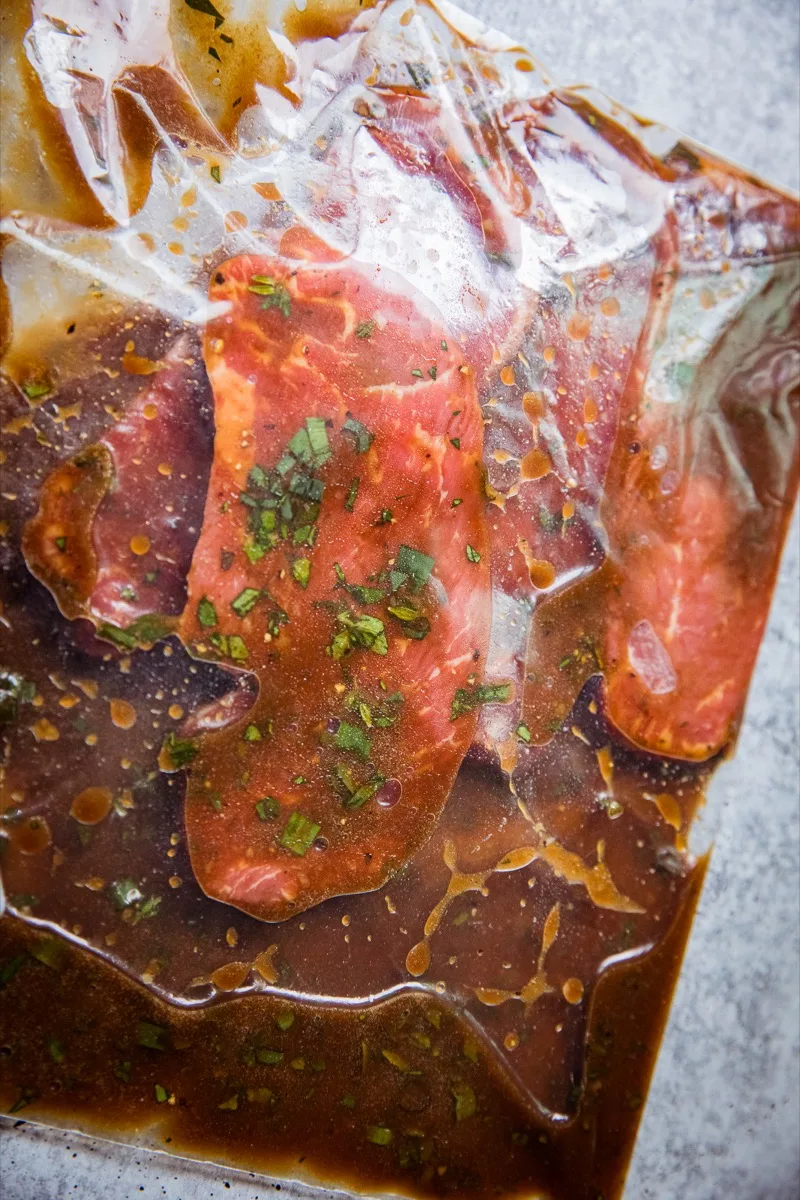 Homemade Steak Marinade FAQ
Can you make this ahead of time?
Sure! You can make this marinade up to 3 days in advance and it won't lose any quality. I would not marinate the meat more than 12-16 hours, however.
Can you re-use marinade?
No, you shouldn't reuse the same batch of marinade. Make a fresh batch each time for best results.
Are there any suggested substitutions or additions?
Sure! If you don't like or can't use any of the ingredients listed for whatever reason, play around a little. Skip the balsamic and use another kind of vinegar. Add in some red pepper flakes and/or hot sauce for some heat. Squeeze a little citrus in for a brighter note. You do you! As with most of our recipes, we recommend experimenting and adapting things to your own personal preferences and needs.
Try our Greek Chicken Marinade!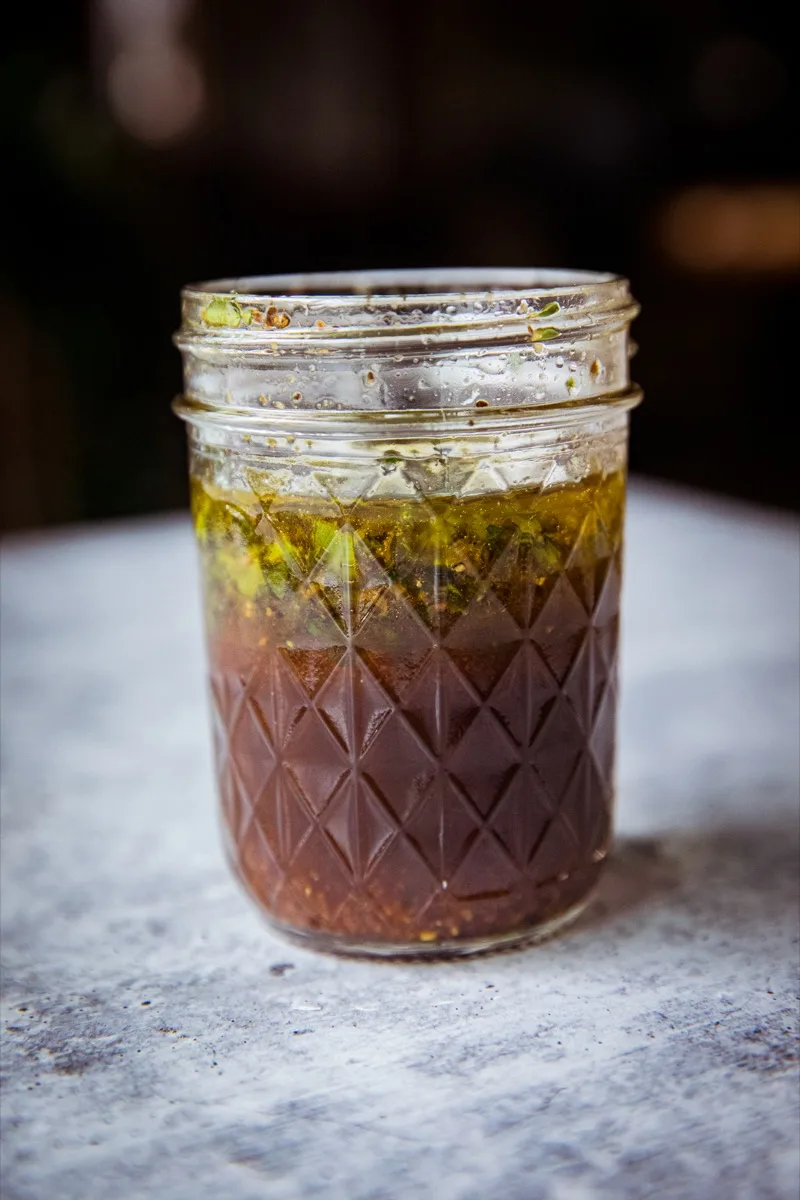 Serve these marinated steaks with…
More great beef recipes to love!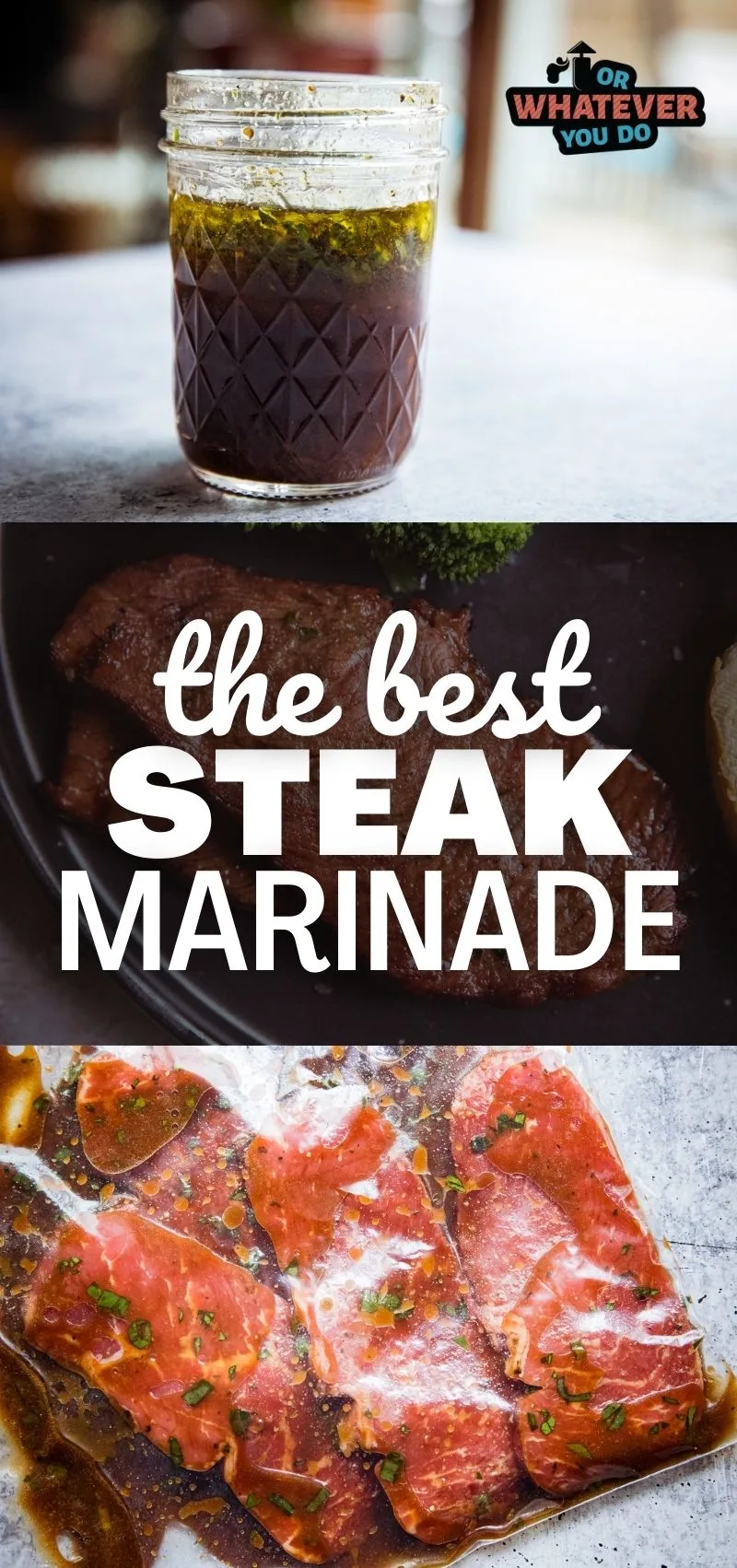 Yield: 6 servings
Steak Marinade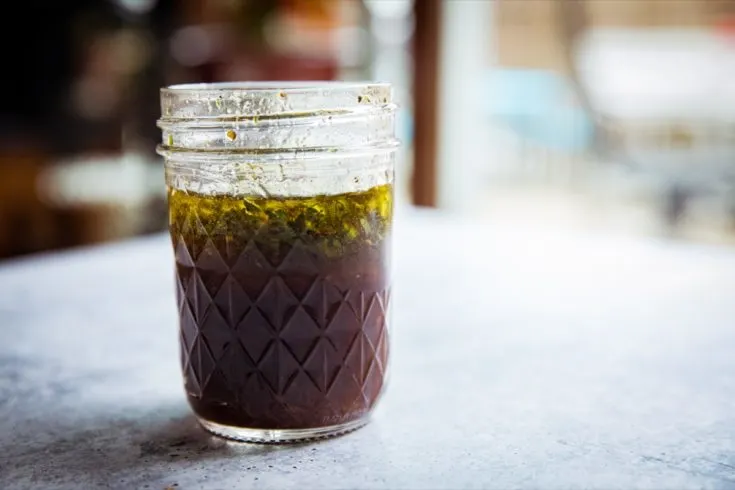 This simple steak marinade is perfect for whatever cut of beef you want to throw at it! Flavorful, tenderizing, and easy to whip up.
Total Time
4 hours
10 minutes
Ingredients
1/4 cup olive oil
2 tablespoons soy sauce
2 garlic cloves chopped
1 sprig fresh thyme
1 tablespoon chopped flat leaf parsley
1 1/2 tablespoons Worcestershire sauce
1 tablespoon balsamic vinegar
1/4 cup water
1 tablespoon chopped green onion
1/2 teaspoon black pepper
Instructions
Mix all the ingredients together well.
Add steak to a large sealable baggie. Add marinade.
Refrigerate for at least 4 hours, but up to overnight is fine.
Pat the steak dry and season with salt and pepper.
Cook according to your favorite method.
Notes
Makes enough for about 6 small-to-medium sized steaks. Double the recipe if you need to cook more or are serving especially large cuts.
Nutrition Information:
Yield:
6
Serving Size:
1
Amount Per Serving:
Calories:

91
Total Fat:

9g
Saturated Fat:

1g
Trans Fat:

0g
Unsaturated Fat:

8g
Cholesterol:

0mg
Sodium:

336mg
Carbohydrates:

2g
Fiber:

0g
Sugar:

1g
Protein:

1g
Nutrition data provided here is only an estimate.