This Tropical Rum Punch is cold, fruity, and beautiful! Make it in a batch for your next summer party, or make it as single serving to sip on at home. Either way, you'll adore this easy, fruity drink.

Tropical Rum Punch
This fruity and boozy drink reminds me of a tropical vacation. So, grab some friends, head to the beach, and get ready to make this super refreshing, oh-so-simple pineapple rum punch!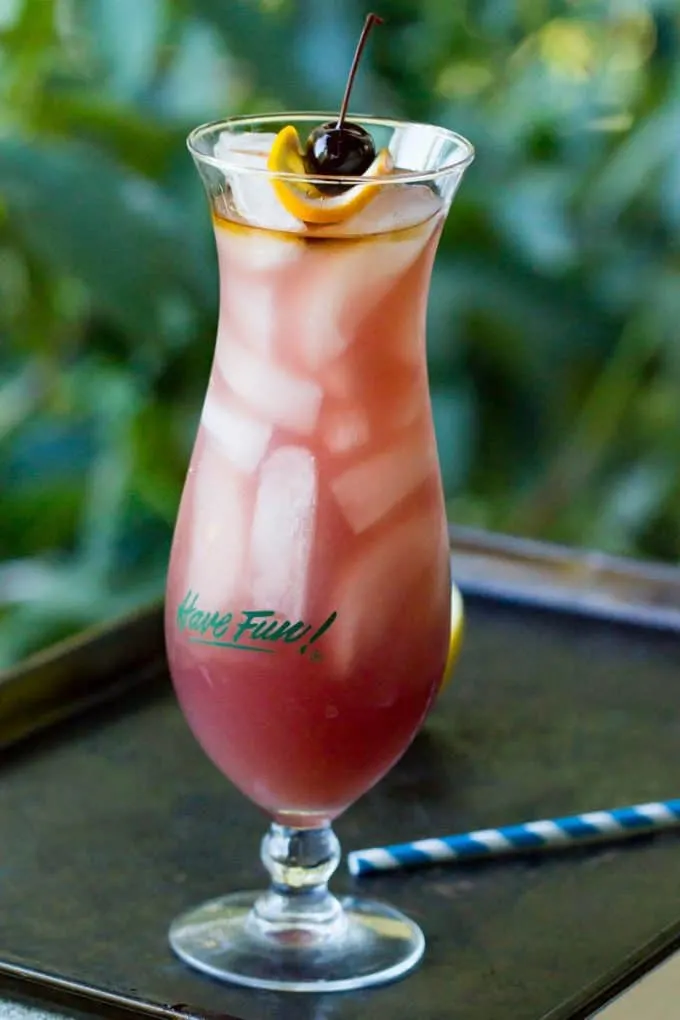 Tropical Rum Punch
This sweet, boozy punch has three kinds of rum but still manages to hit that sweet spot. It's just the thing to indulge in on a hot summer evening or at a sunny party on the beach.
With only six ingredients, it's super easy to set up. Pour it in a fancy glass over ice and throw a slice of lemon and a cherry on top as a garnish, and you have a tropical drink that's ready to impress!
Does this sound like the perfect beach party drink yet? I think I might have to set something up.
Need some other drink ideas? I've got them all here!
Simple and delicious cocktail recipes from my house to yours! Over a decade as a bartender and in the food service industry has left me with the ability to mix a killer drink. You'll find something for everyone here.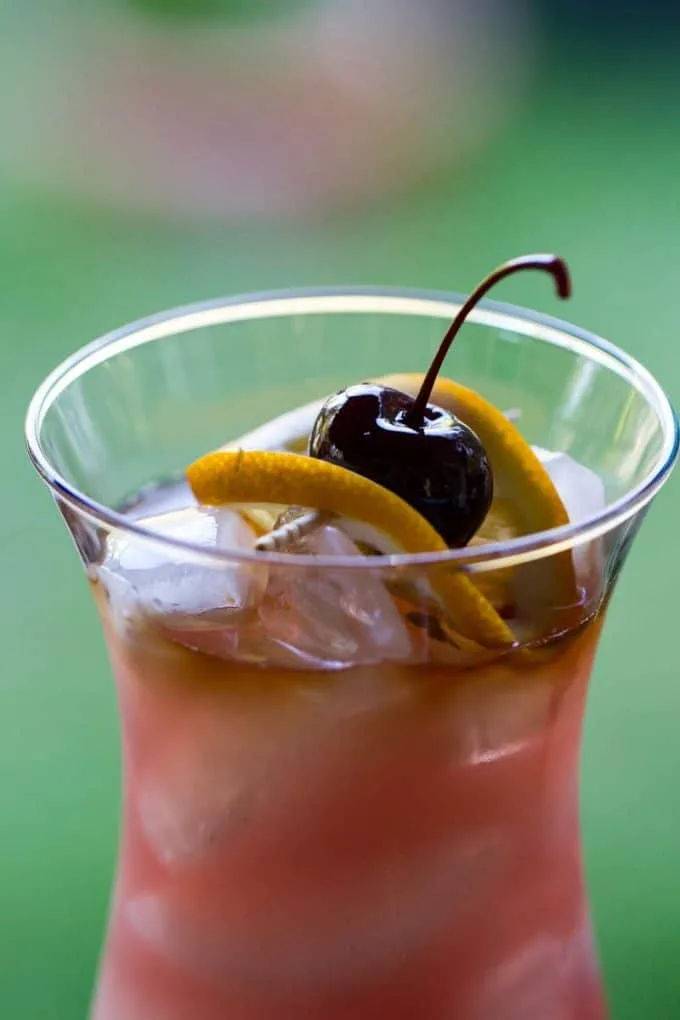 Fun Summer Cocktails
You might have noticed that I LOVE fruity, fun, flashy drinks in the summer. I'm sure you do too! If you like them too, you're going to love this Tropical Rum Punch. After you fall in love with my boozy tropical punch, be sure to come back and check out some of my other bright, sunny summer drinks like these:

How to serve punch
Punch is the perfect adult beverage for summer parties because there are some really fun things you can do with the presentation!
Adding a little flair to your serving style can really make your party pop. It only takes a few seconds to bring your punch to a whole new level, and make your guests feel like they're in a tropical paradise.
Freeze pineapple juice into ice cubes. It will keep your drink from being watered down as it warms up too.
Serve individual drinks in colored glasses, or mix and match styles.
Blend it up with some ice for a frozen version of this pretty summer cocktail.
Spring for a paper umbrella. Order them up and use as toothpicks for your chosen garnishes.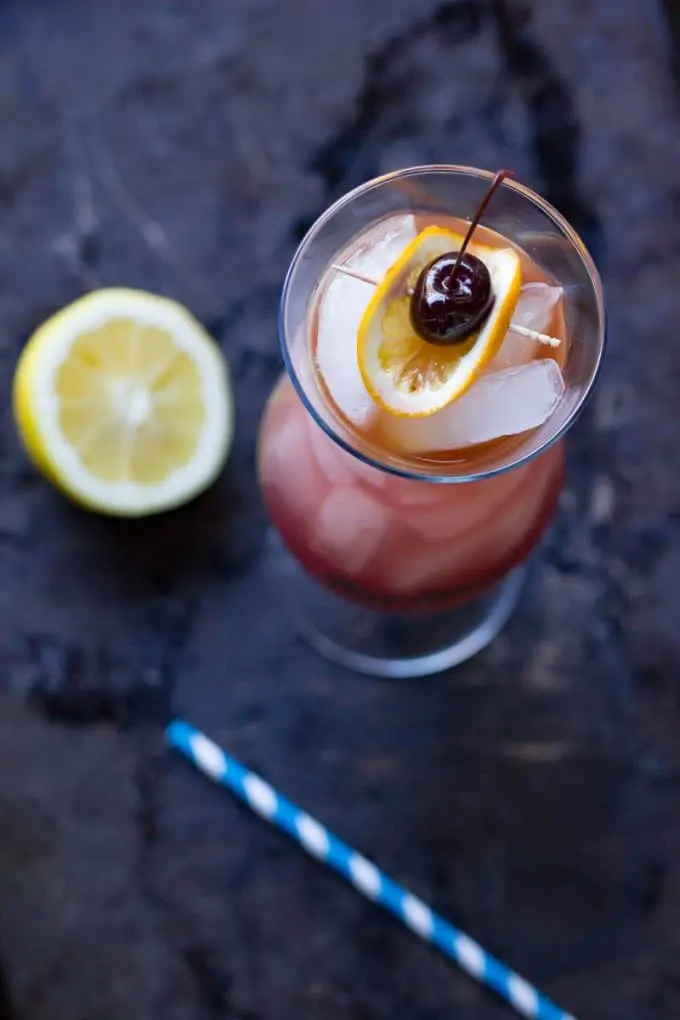 What types of garnishes work for Tropical Rum Punch?
Garnishing a drink is one of the most important ways to serve a complete cocktail. It is part of the appeal of going to a really slick bar. They have the GOOD bar cherries, fresh fruit, and are so beautiful.
Use more than one garnish per glass for a big vacation-style splash.
You can garnish your Tropical Rum Punch with any number of the following:
Lime slice
Pineapple chunk
Maraschino cherry
Orange slice
Kiwi slice
Star fruit
Check out this Blackberry Margarita for another fun twist on a classic cocktail with the most beautiful garnish around.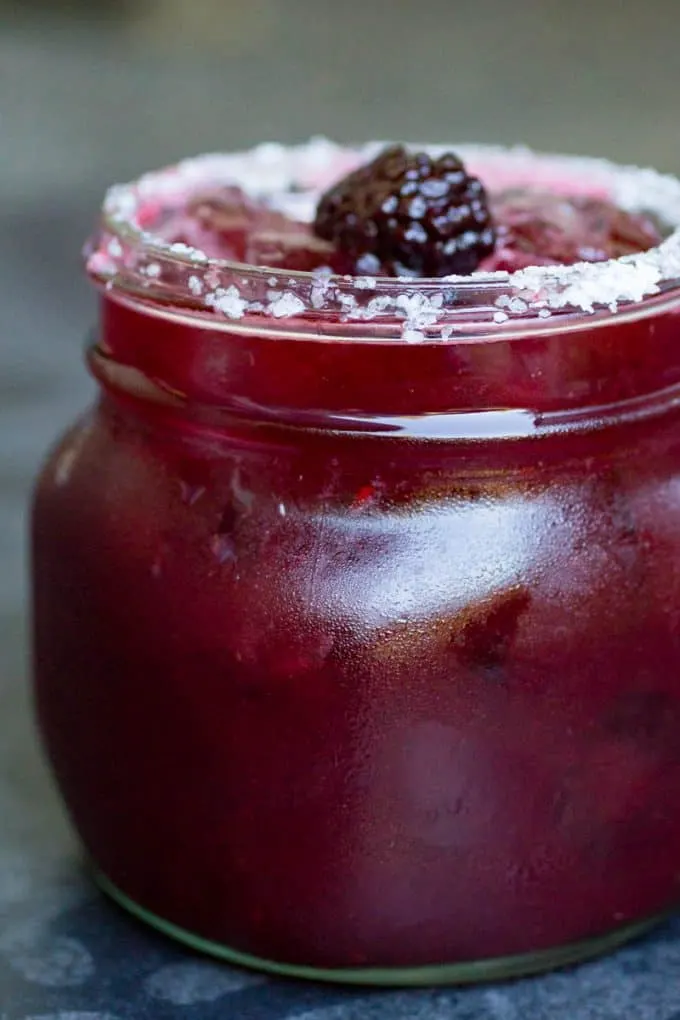 Fun ways to keep your cocktails cold
Do you want to go beyond just plain ice when you are craving a cold cocktail?
Make an ice ring using a Bundt pan when serving from a punch bowl. You can try freezing some fruit in the middle for some extra fun and flavor.
Use ice cube trays with different shapes. I found one with stars that I love! Use pineapple juice or pureed frozen fruit that's been mixed with some juice and/or alcohol to create a fun and beautiful ice cube that won't leave things watered down.
If you're serving in a punch bowl, float multiple lemon and lime slices so everyone can have a little taste of tart.
Get more delicious drink recipes here!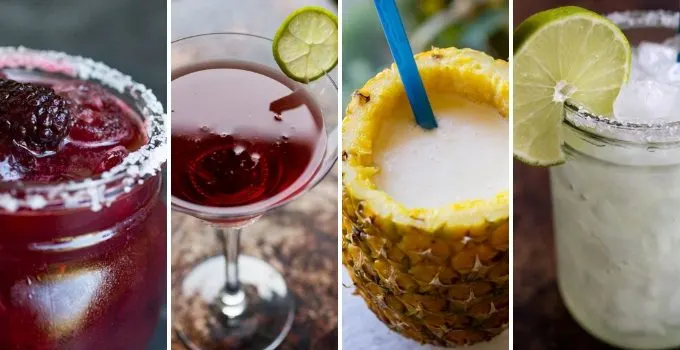 How to prep drink garnishes ahead of time
Make sure to prepare your garnishes ahead of time if you're going with something fancy. You'll want to keep them cold if you won't be serving them in an hour or two.
You don't want to take extra time in the moment because it's time to sit back and relax when your guest get there. Set them up, lay them on a baking sheet, cover with plastic, and pop the tray in your fridge or freezer. It will be super convenient to grab them later.
Tips for better Tropical Rum Punch
Another good idea is to refrigerate your rum ingredients for several hours before you prepare your tropical punch. That way your punch will be cool and refreshing, and it will take longer for your ice to melt. This is especially important if you're serving in the heat of the day.
If you opt for a large ice ring, double check to make sure it's smaller than your punch bowl. You'll need at least enough room to dip a ladle in between the ice and the edge of the bowl.
Test the space by placing your potential mold into your punch bowl before you put any liquid in it. If there's still enough room to fit your ladle, you're good to go! If the ladle doesn't fit between the mold and the edge of the bowl you might want to consider a different mold. Or a bigger punch bowl!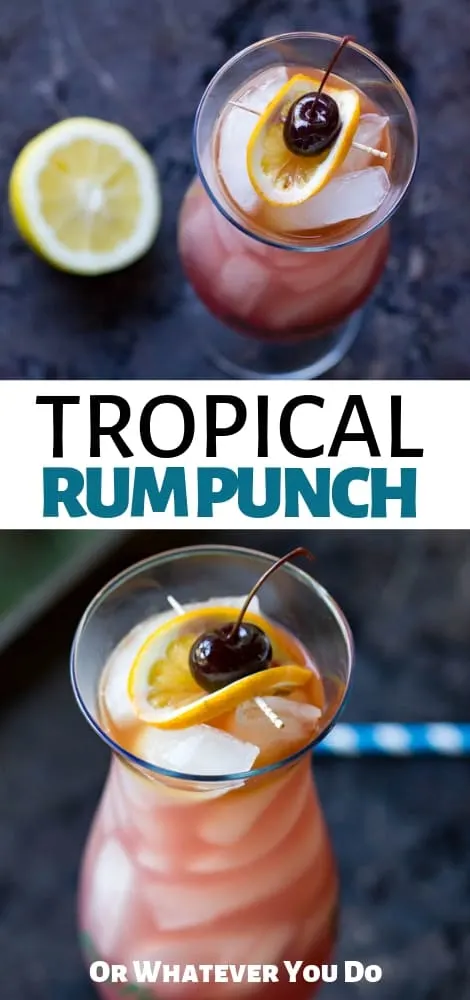 Yield: 1 serving
Tropical Rum Punch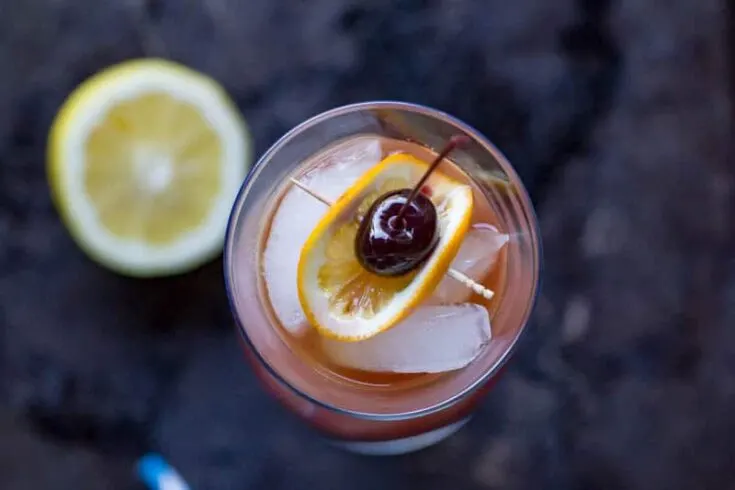 This easy cocktail recipe features all of the rum you can possibly handle, and sweet tropical fruit juice. Garnished with fresh lemon, orange, and a cherry.
Ingredients
1 ounce white rum
1 ounce coconut rum
2 ounces pineapple juice
1 ounce orange juice
3 ounces club soda
1/2 ounce cherry juice or grenadine
1/2 ounce dark rum
Garnish
cherry
orange or lemon slice
Instructions
Combine all of your booze and juice in a glass except for the dark rum. That gets layered on the top last.
Fill your serving glass with ice, and pour the boozy juice over the top.
Gently pour the dark rum on top.
Garnish with a slice of orange or lemon and a cherry.
Recommended Products
As an Amazon Associate and member of other affiliate programs, I earn from qualifying purchases.
Nutrition Information:
Yield:
1
Serving Size:
1
Amount Per Serving:
Calories:

354
Total Fat:

1g
Saturated Fat:

0g
Trans Fat:

0g
Unsaturated Fat:

0g
Cholesterol:

0mg
Sodium:

21mg
Carbohydrates:

59g
Fiber:

6g
Sugar:

40g
Protein:

3g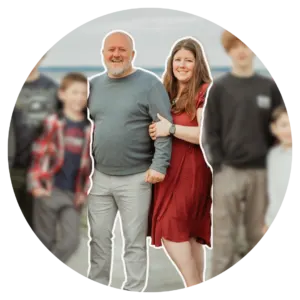 Nicole Johnson, a self-taught expert in grilling and outdoor cooking, launched Or Whatever You Do in 2010. Her blog, renowned for its comprehensive and creative outdoor cooking recipes, has garnered a vast audience of millions. Nicole's hands-on experience and passion for grilling shine through her work. Her husband, Jeremiah Johnson, also plays a pivotal role in recipe development, adding his culinary flair to the mix. Together, they form a dynamic duo, offering a rich and varied outdoor cooking experience to their followers.