Fire up your pellet grill because today we are making some Traeger Smoked Crackers! These are endlessly versatile, work great on your next bbquertery board, and are so simple to make. You can use your current favorite bbq rub and make them sweet and salty or spicy, whatever you prefer!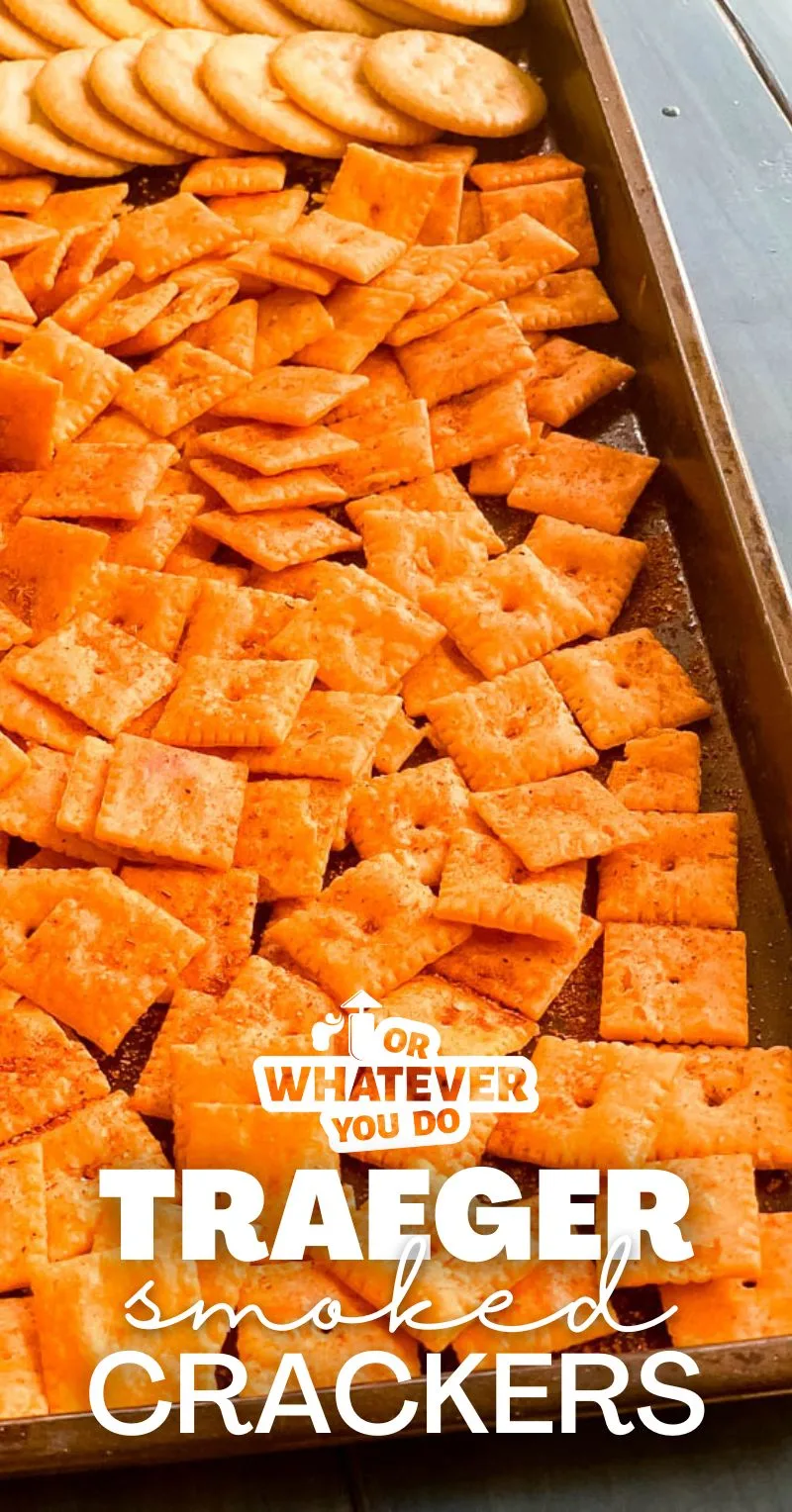 Traeger Smoked Crackers
We love to do fun appetizers and snacks on the Traeger, and often make different things that work well on a good charcuterie board. These crackers were a great addition, and they keep well too. Make a big batch and toss them in an air-tight container and snack on delicious smoked crackers for the next week!
Fire up the smoker, we're going to make BBQuterie boards a thing.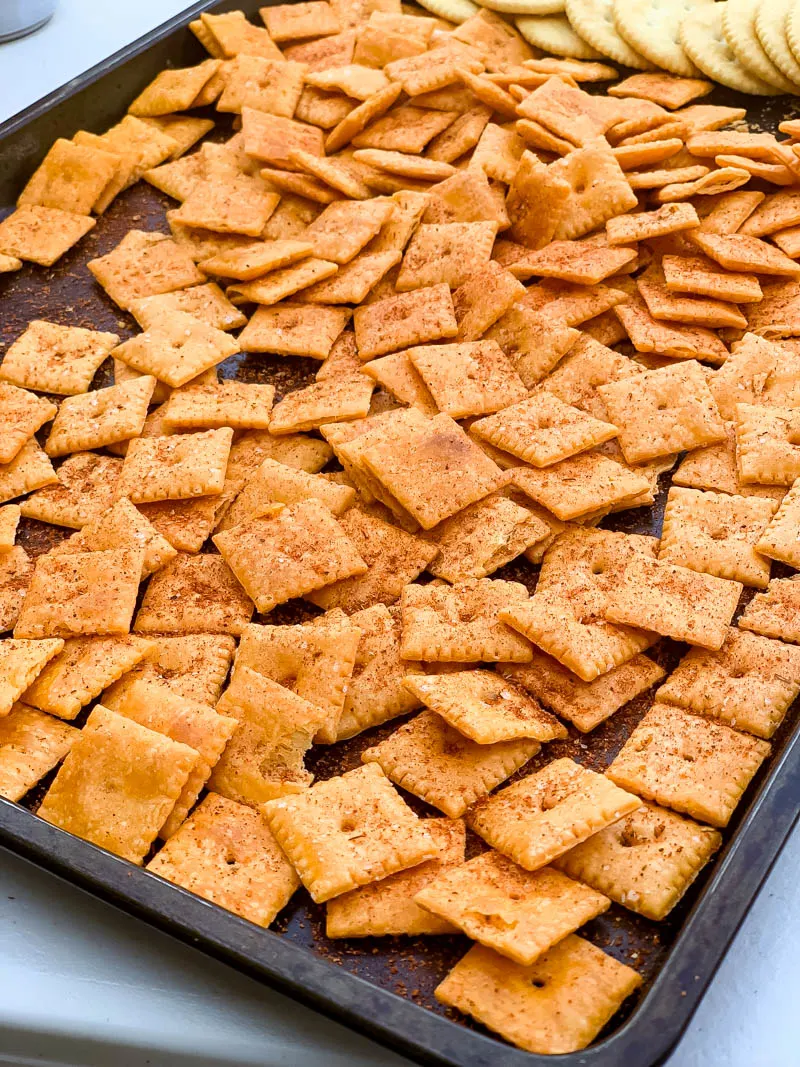 Traeger Smoked Cheez-Its & Ritz shopping list
Wondering if you have to hit the store? Here's the list of items you'll need to make this recipe. For specific amounts, please refer to the printable recipe card at the bottom of the post.
Cheez-Its crackers
Ritz crackers
olive oil
bbq rub
How to make Smoked Crackers on the pellet grill
This is just the overview so you can see what you're actually getting into here. When you are cooking, you'll want to use the full recipe at the bottom of the page.
Preheat
Fire up your smoker and preheat to 200°F.
Season
Toss the crackers with the olive oil and then sprinkle with rub.
Smoke
Smoke the seasoned crackers for 30 minutes.
Crank it up
But not too much. 275°F is good. Smoke another 10-15 minutes, but keep an eye out. You don't want them to get too toasty.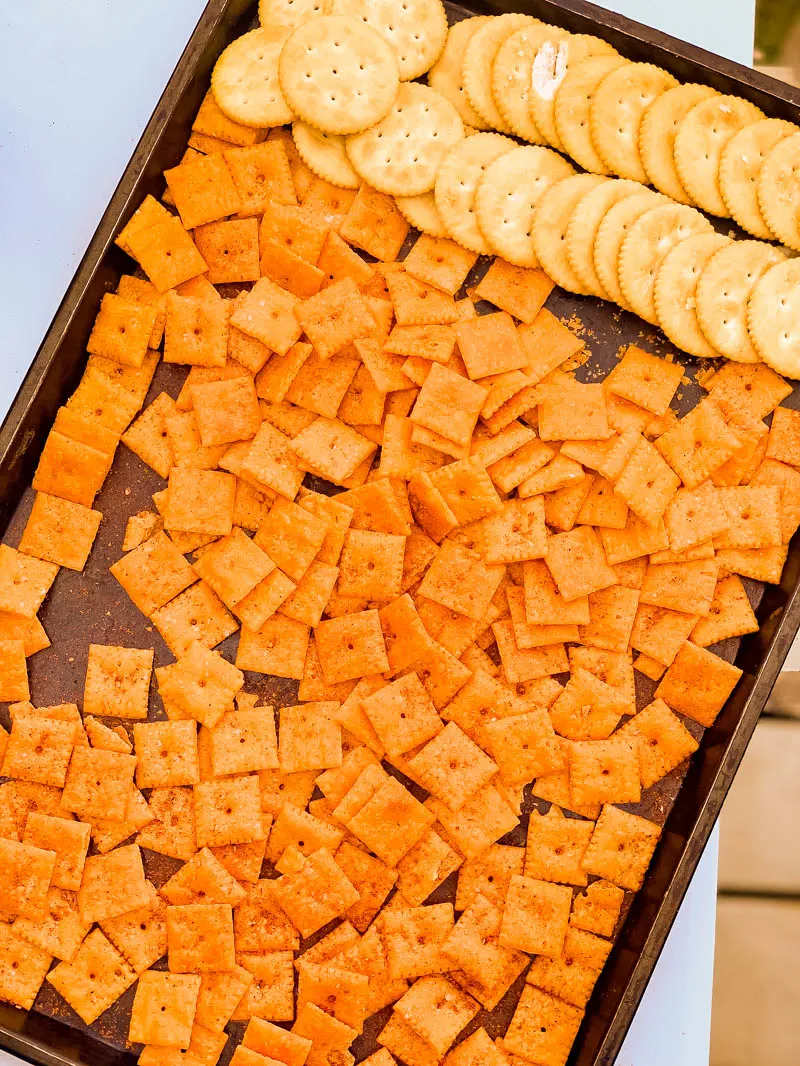 Smoked Crackers FAQ
What's the best way to store these crackers?
So, the BEST way to store these would be to vacuum seal them. That'll keep them freshest the longest. If you aren't psycho like me, a sealable storage baggie with as much of the air removed as possible will work just fine for short-term storage. I'd work on eating these within a week though, much like any other opened bag of crackers.
What are some other uses for these crackers?
Want to imbibe some more delicious smoke flavor into other things? Here are some fun uses for these smoked crackers. One of my favorites is to crush them up and use them in place of bread crumbs in things like:
Can you use other types of crackers?
Yup! You can really use whatever type of crackers you'd like with this recipe. Experiment and get creative!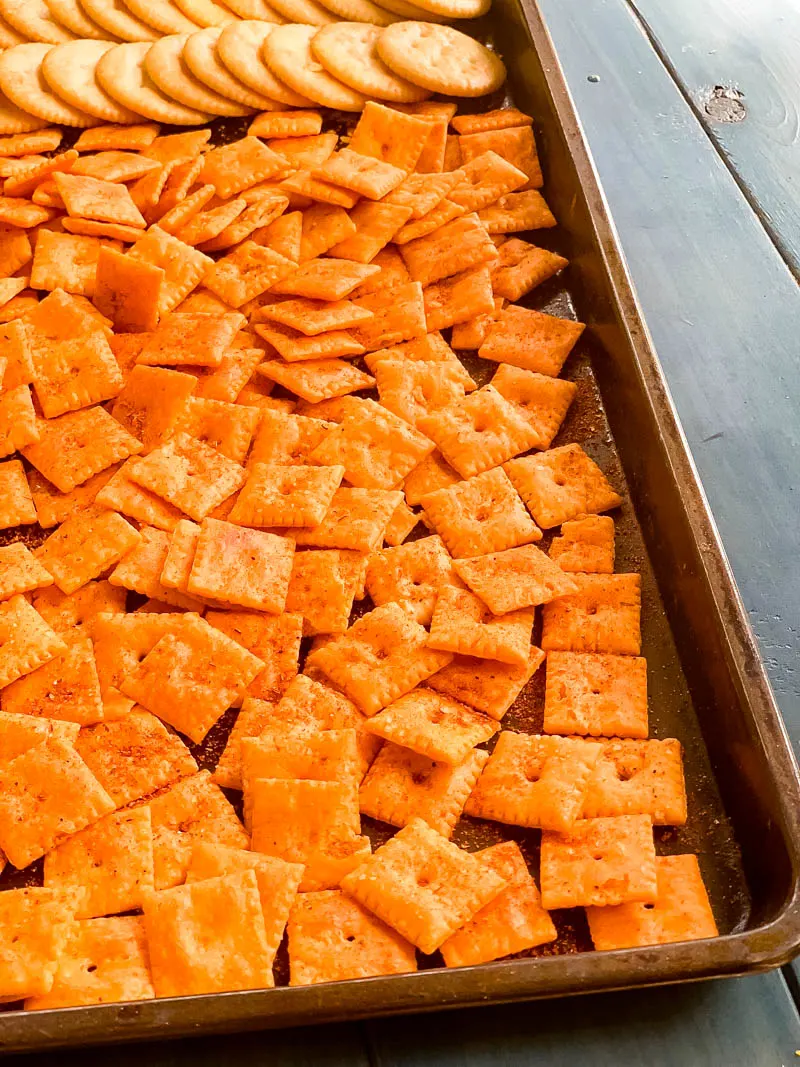 More great recipes for your BBQuterie board!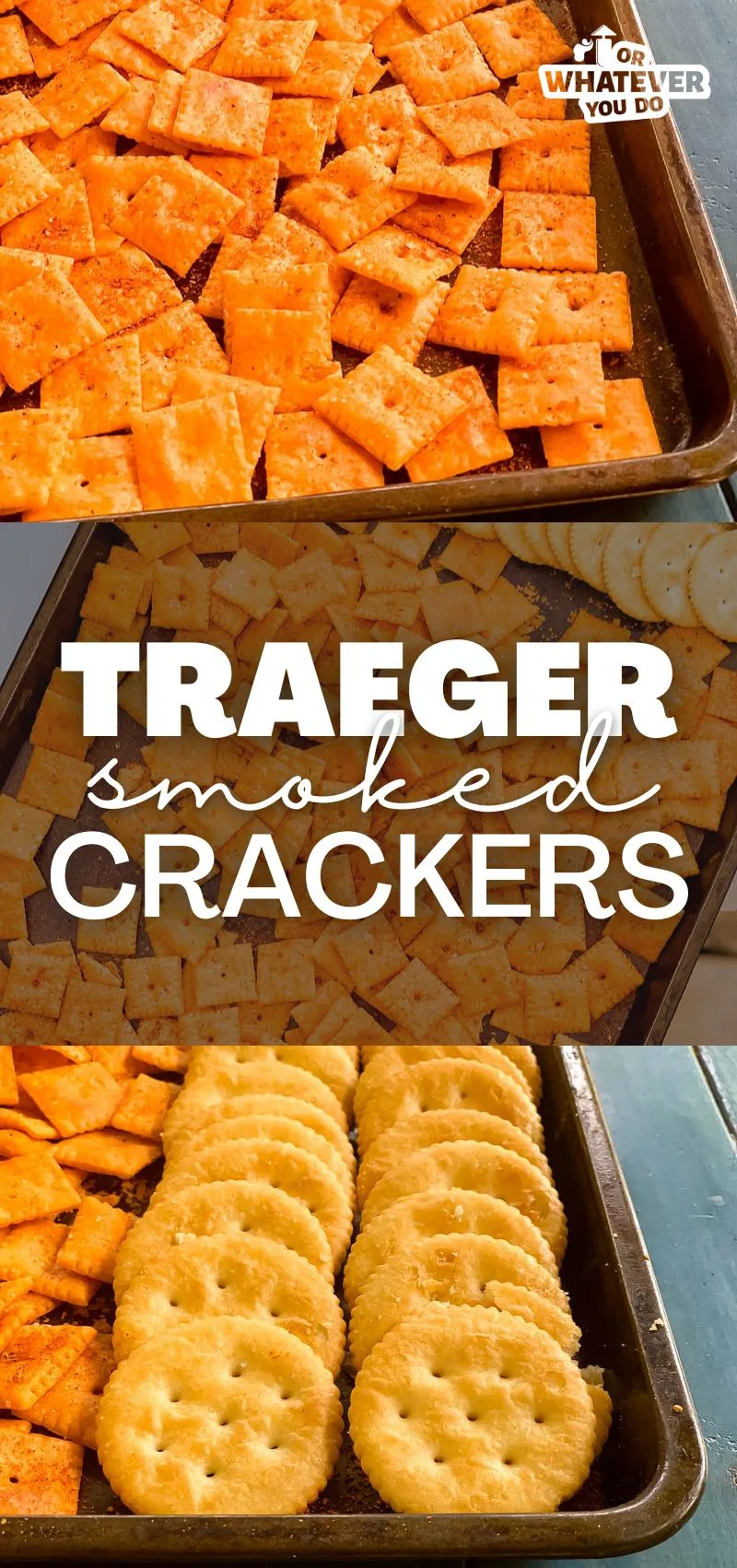 Yield: 10 servings
Smoked Crackers
These easy, chessy, smoked crackers are the perfect compliment to your next charcuterie tray, or to dip into your next Traeger dip!
Total Time
1 hour
5 minutes
Ingredients
4 cups Cheez-Its crackers
24 Ritz crackers
1 tablespoon olive oil
1 teaspoon bbq rub
Instructions
Preheat your grill to 200°F.
Toss the crackers gently in the olive oil and then sprinkle with your favorite bbq rub. Place on a grill-safe baking sheet.
Smoke for 30 minutes at 200°F.
Turn up the heat a bit to 275°F and cook for an additional 10-15