Fire up the smoker, we're making the new viral trend and putting a Traeger twist on it! Smoked Butter Candles are easy to make, only require one specialty item (the candle wick), and will be the center of your table AND your conversation the next time you have a party!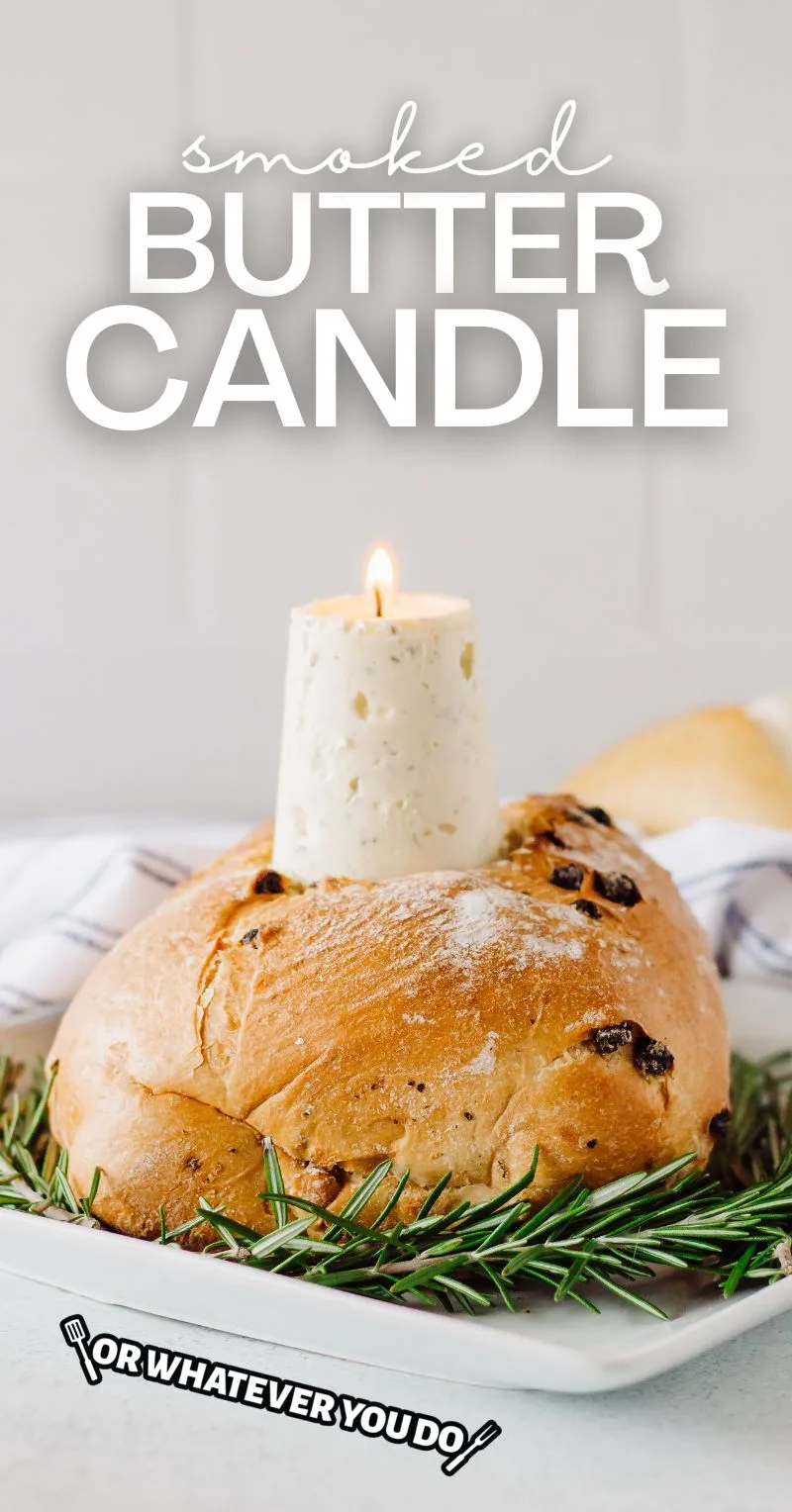 Viral Butter Candle Recipe
Recently social media has been buzzing with the latest craze in DIY candles – the butter candle trend. The trend involves creating a candle using a stick of butter as the wax, rather than traditional candle wax.
We took this trend and gave it a few little twists. First, we added garlic and herbs to the butter to add to the flavor.
Second, we smoked the butter to melt it and imbibe a little smokey flavor to the mix. If you don't have a smoker or if yours is buried in snow or covered in ice or something, feel free to melt the butter any way you'd like.
Our Smoked Butter Candle emits a warm, buttery, slightly smokey aroma when lit. This trend is a fun and creative way to add a unique touch to your home decor. Plus, you can use it as a centerpiece on your table and break off chunks of bread to dip into the melted butter too.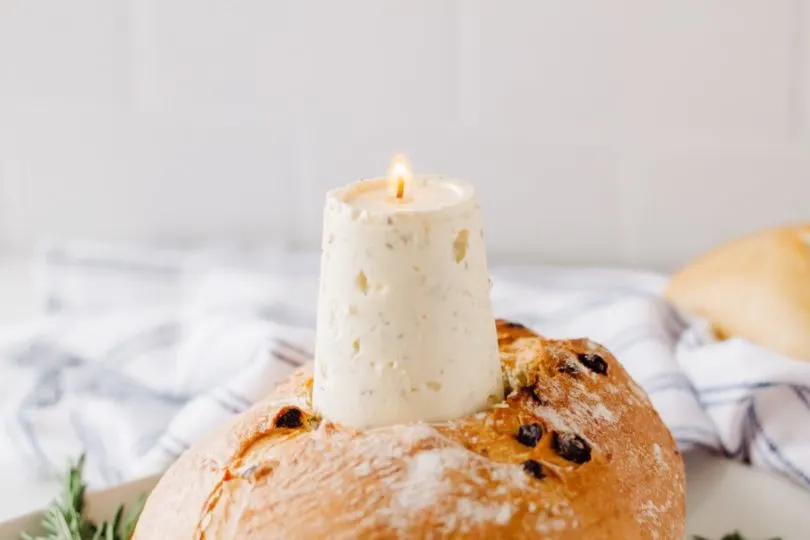 Butter Candle shopping list
Wondering if you have to hit the store? Here's the list of items you'll need to make this recipe. For specific amounts, please refer to the printable recipe card at the bottom of the post.
salted butter
garlic
fresh basil
fresh thyme
fresh bread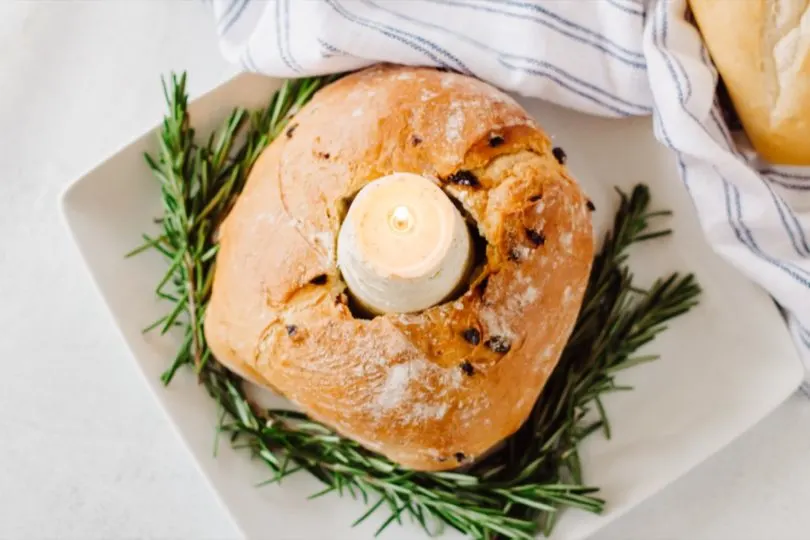 How to make a Smoked Butter Candle
This is just the overview so you can see what you're actually getting into here. When you are cooking, you'll want to use the full recipe at the bottom of the page.
Preheat
Fire up your smoker and preheat to 180°F.
Smoke it
Put the butter, herbs, and the garlic into a grill-safe container. A medium-sized cast iron is pretty good. Smoke it until it is melted. Remove from the smoker and let it cool until it is starting to thicken, but is still spoonable.
Pack it
Poke a hole in the bottom of the cup. Thread the wick through the hole, starting at the wide open end of the cup.
Spoon into the cup, carefully. Keep the end of the wick through the bottom of the cup. Tap the cup on the table to make sure there are no air gaps.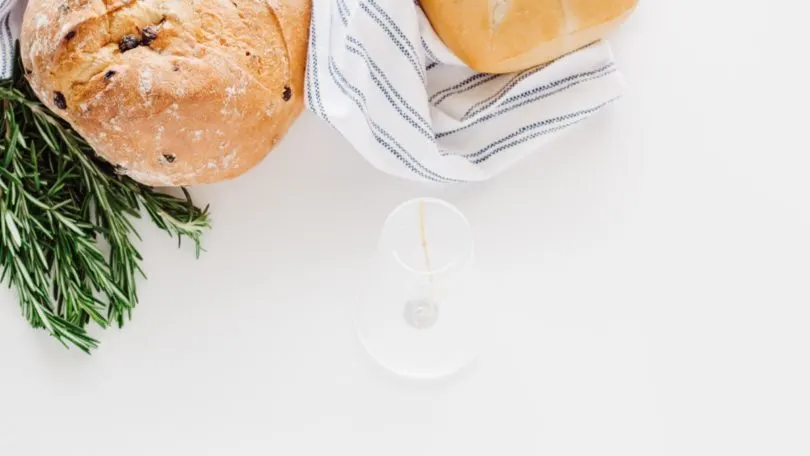 Chill
Place the filled cup in the fridge or freezer until it is hardened.
Enjoy
Cut the cup off of the candle, place in a hollowed-out bread bowl or loaf, and light. Dunk chunks of bread into the melted butter.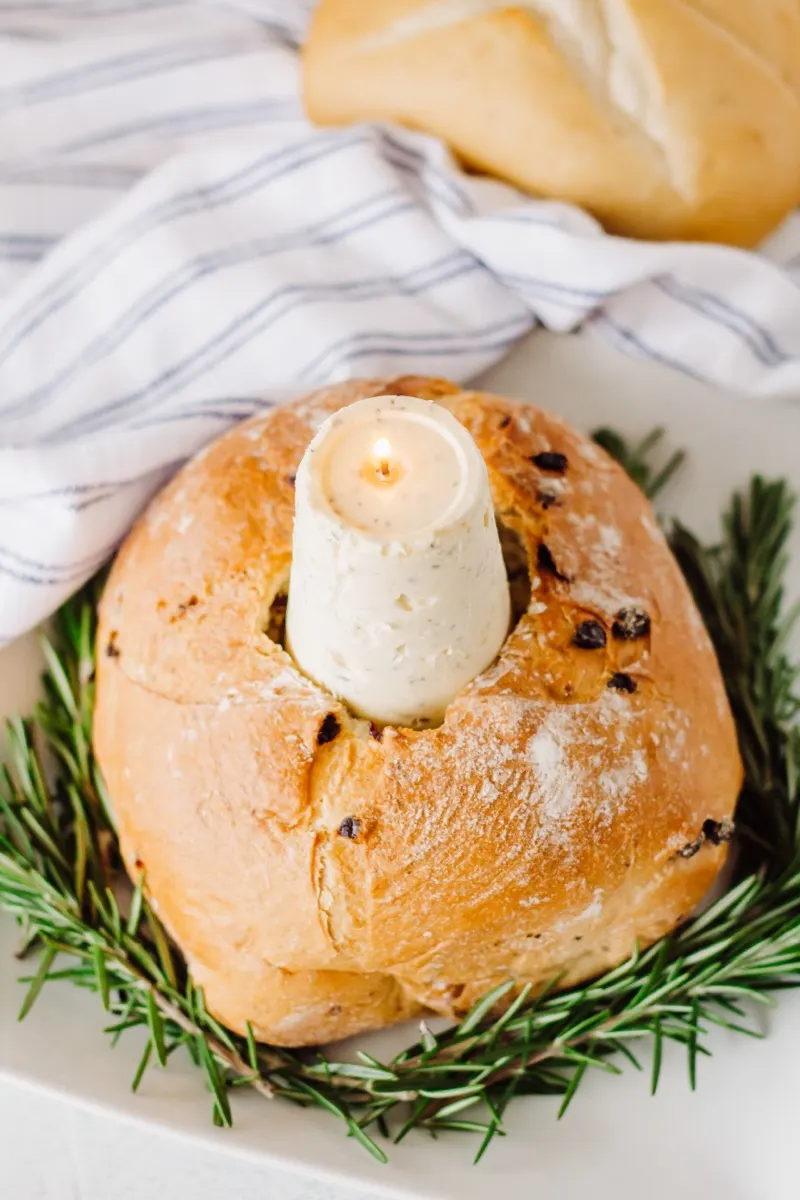 Smoked Butter Candle FAQ
Can you make this in advance and/or in bulk?
Think you're going to LOVE the butter candle? You can make these in bulk! Once they are frozen, just remove the cup and seal in an air-tight freezer baggie with as much of the air removed as possible, for up to 2-3 months.
Are there any substitutions you can make here?
Yes! As with most of our recipes, we encourage you to experiment. Want a different mixture of herbs? Get crazy! Love some spice in your life? Toss in some crushed red peppers.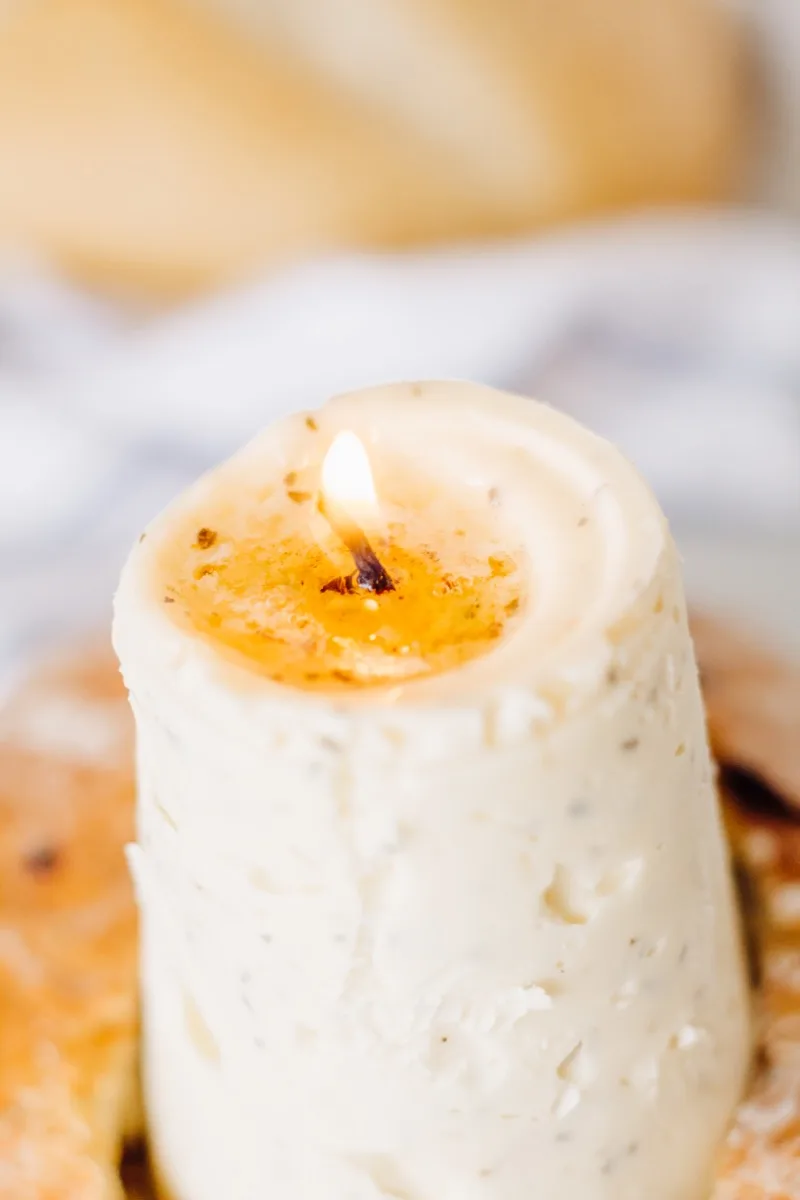 More great recipes to love!
Try our viral TikTok Feta Pasta on the Traeger and this TikTok Tortilla Wrap too!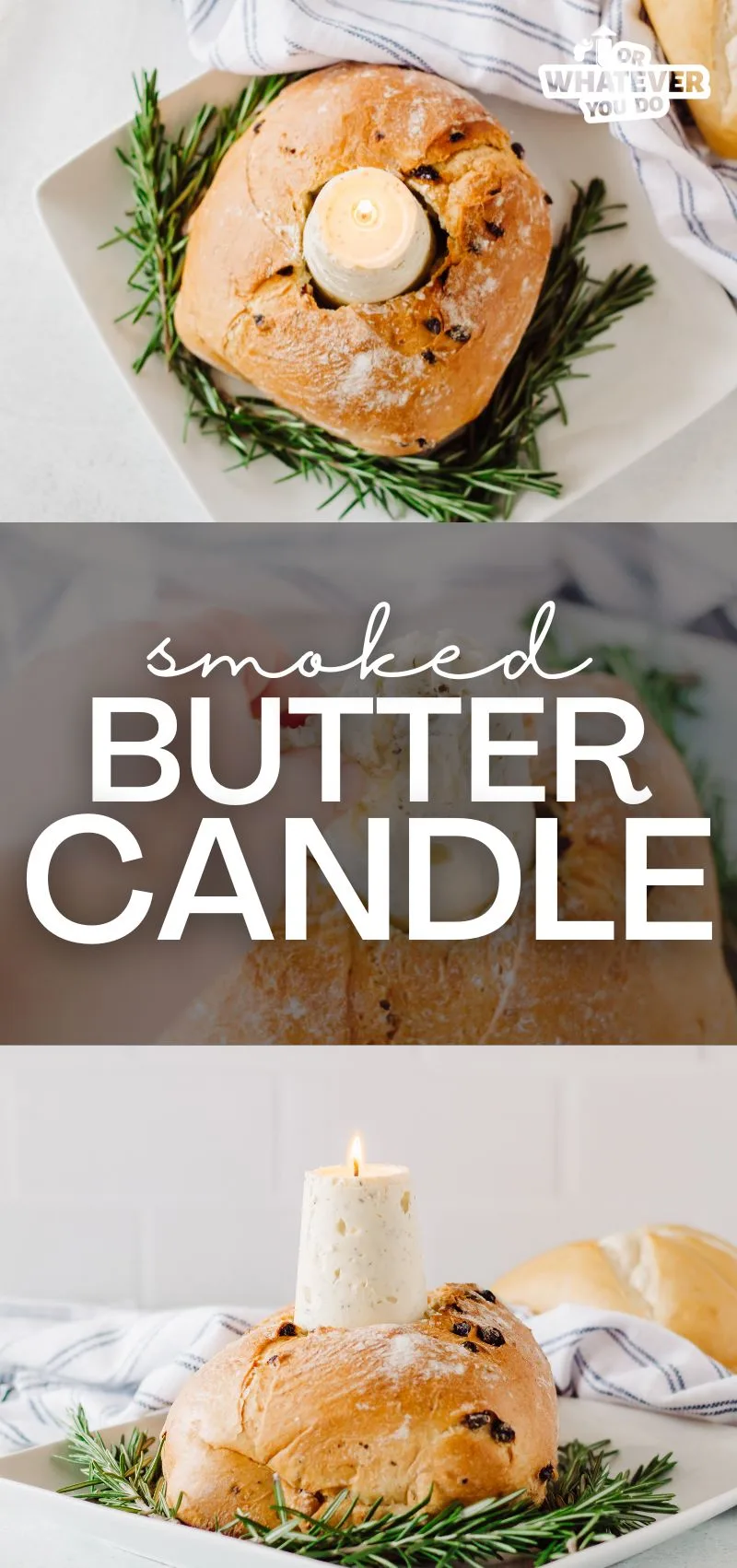 Yield: 8 servings
Smoked Butter Candle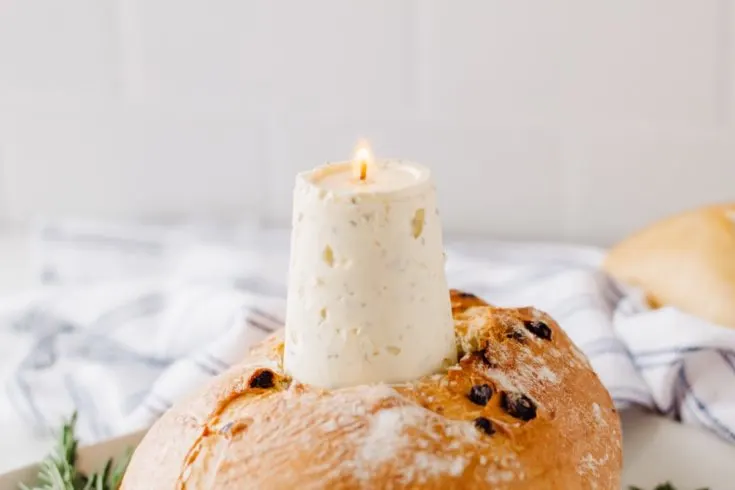 This viral TikTok trend is adapted for the smoker! Fire up the Traeger and get cooking. This is the coolest appetizer/snack ever!
Total Time
1 hour
45 minutes
Ingredients
3 sticks salted butter
2 tablespoons of minced garlic
2 teaspoons of fresh basil
2 teaspoons of fresh thyme
1 large loaf of bread
Instructions
Preheat the smoker to 180°F.
Place the butter, garlic, basil, and thyme into a grill-safe container.
Smoke your butter until it is soft and melted. You can go a little longer if you want more smoke flavor. Totally up to you.
Remove the butter from the smoker and let it cool for a bit until it solidifies enough to be semi-solid and spoonable.
Puncture a hole in the top of your plastic cup using a pin, tac, or whatever will make a wick-sized hole easily. Make it just large enough for the wick to slide through.
Run your wick through the hole and set aside.
Spoon the butter into your cup and tap lightly on the table to ensure there are no holes or air gaps. Center the end of the wick.
Freeze for at least 30 minutes.
Remove from the freezer and cut the cup off of the butter.
Cut the center of your loaf out, and place the frozen candle inside.
Cut your wick down if needed but leave longer so the melted butter doesn't put it out.
Light and allow the butter to melt.
Dip in your bread and enjoy!
Notes
Necessary Equipment
1 plastic Cup
1 Thumbtack
1 all-organic Wick
Bread Knife
Scissors
Lighter
Recommended Products
As an Amazon Associate and member of other affiliate programs, I earn from qualifying purchases.
Nutrition Information:
Yield:
8
Serving Size:
1
Amount Per Serving:
Calories:

317
Total Fat:

35g
Saturated Fat:

22g
Trans Fat:

1g
Unsaturated Fat:

10g
Cholesterol:

91mg
Sodium:

291mg
Carbohydrates:

3g
Fiber:

0g
Sugar:

0g
Protein:

1g
Nutrition data provided here is only an estimate.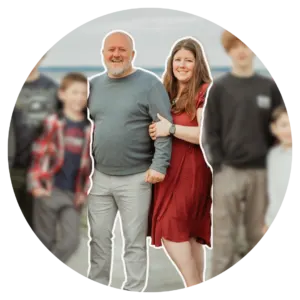 Nicole Johnson, a self-taught expert in grilling and outdoor cooking, launched Or Whatever You Do in 2010. Her blog, renowned for its comprehensive and creative outdoor cooking recipes, has garnered a vast audience of millions. Nicole's hands-on experience and passion for grilling shine through her work. Her husband, Jeremiah Johnson, also plays a pivotal role in recipe development, adding his culinary flair to the mix. Together, they form a dynamic duo, offering a rich and varied outdoor cooking experience to their followers.