This Traeger Smoked Hot Crab Dip is super simple to throw together, and it can go on the Traeger next to almost anything and still come out hot, bubbly, and delicious. Whether you've got it on for a long low-and-slow smoke session while you finish up some pulled pork, smoked salmon, or brisket, or you're cooking it alongside a turkey or prime rib for a time for an epic holiday appetizer, crab dip is fancy, easy, and a crowd-pleaser.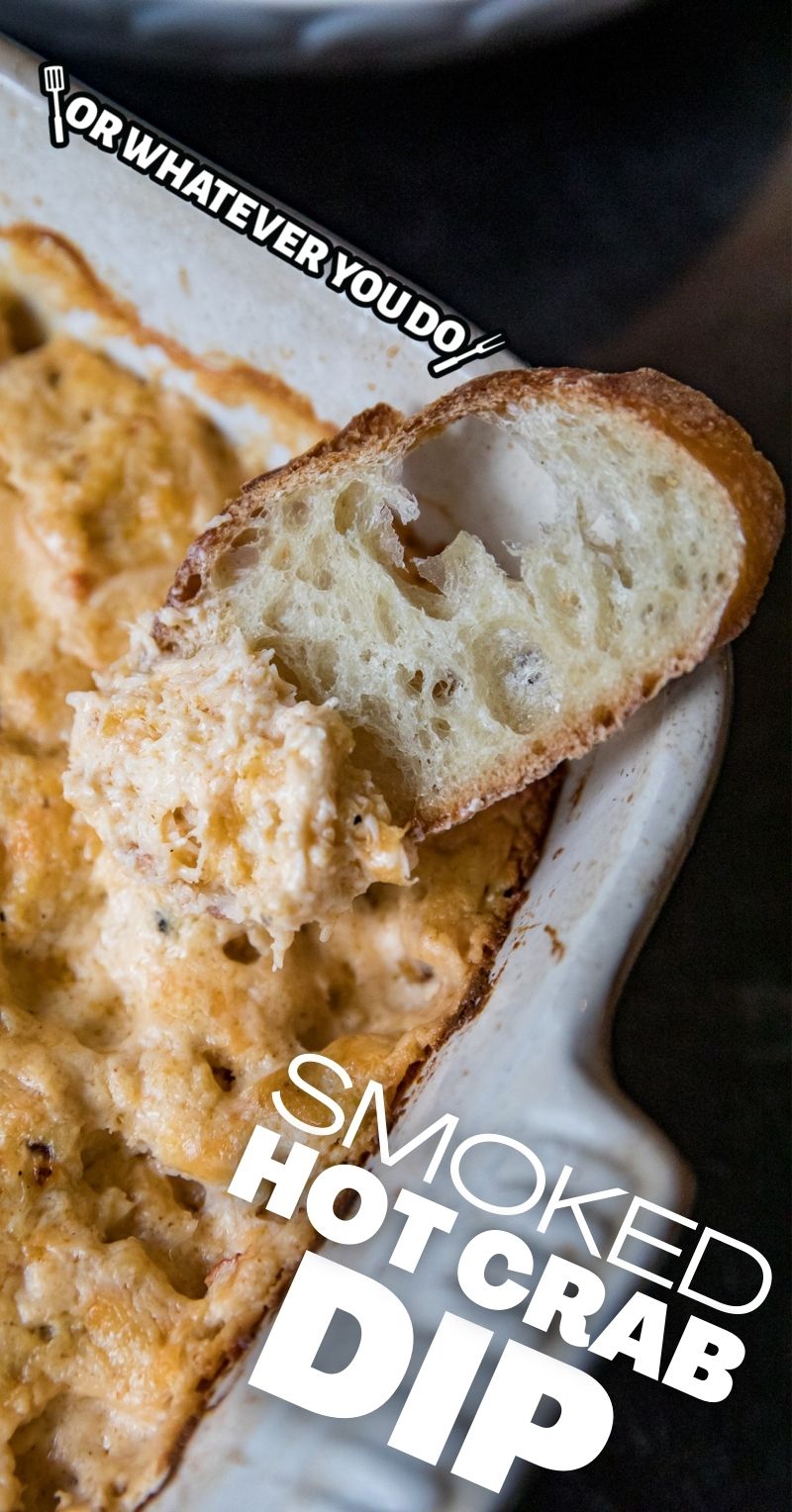 Smoked Hot Crab Dip
I love a good dip. They are usually pretty simple to make, easy to serve, and dips make a great appetizer whether you're the kind of family that uses little appetizer plates or the kind that just dives right on in there to the bowl with the dip vehicle.
This particular crab dip is really customizable too. I like to use my smoked cream cheese, but if you don't want to go through that or don't have time and just want to whip this up, you can use regular unsmoked cream cheese. Heck, if you are busy trying to survive the great cream cheese shortage of 2021, you could even sub in goat cheese for this dip.
Check out all of my Traeger Recipes!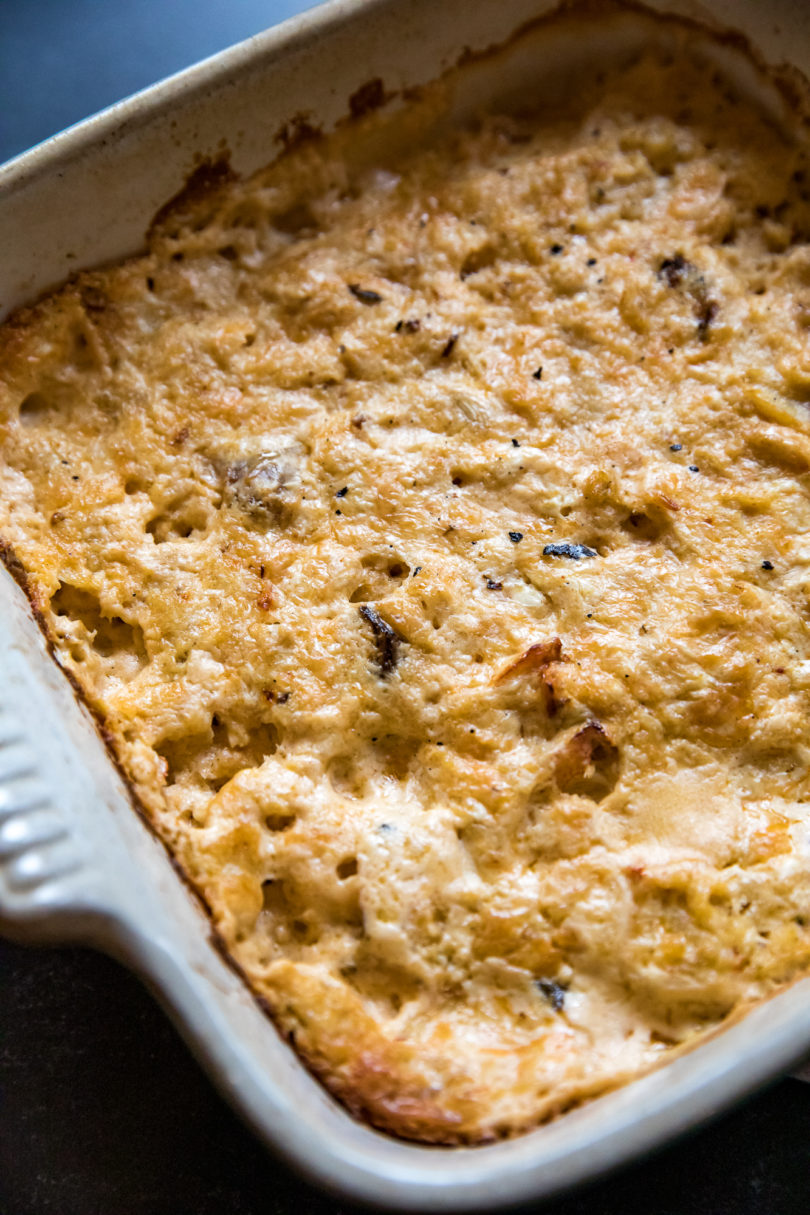 Smoked Hot Crab Dip shopping list
Wondering if you have to hit the store? Here's the list of items you'll need to make this recipe. For specific amounts, please refer to the printable recipe card at the bottom of the post.
mayo
cream cheese
sour cream
minced garlic
garlic powder
onion powder
paprika
Old Bay Seafood Seasoning (optional)
lemon juice
parmesan cheese
mozzarella cheese
crab
Get more awesome Appetizer Recipes!
How to make Traeger Hot Crab Dip
This is just the overview so you can see what you're actually getting into here. When you are cooking, you'll want to use the full recipe at the bottom of the page.
Preheat
Preheat your grill to 200°F.
Mix
Put your softened cream cheese, sour cream, mayo, and seasonings into a bowl. Mix until they are well-combined. Squeeze the lemon juice over the crab meat, and add the crab and cheese into the mix. Gently stir these into the binder.
Smoke
Spray a 9×9 or 10×10 square grill-safe baking dish with cooking spray. Spoon the crab dip and smooth it out. Place it in the smoker and smoke it for 1 – 1 1/2 hours, or until it is hot and bubbly and the cheese is melted.
Serve
We like it with small rounds of baguette, but pita chips, butter crackers, or tortilla chips also work great for this dip.
Get more recipes using crab here!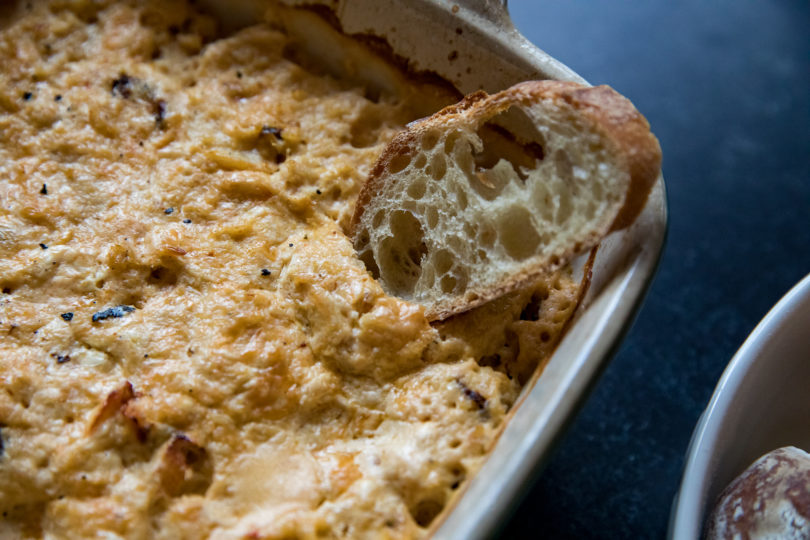 More great appetizers to love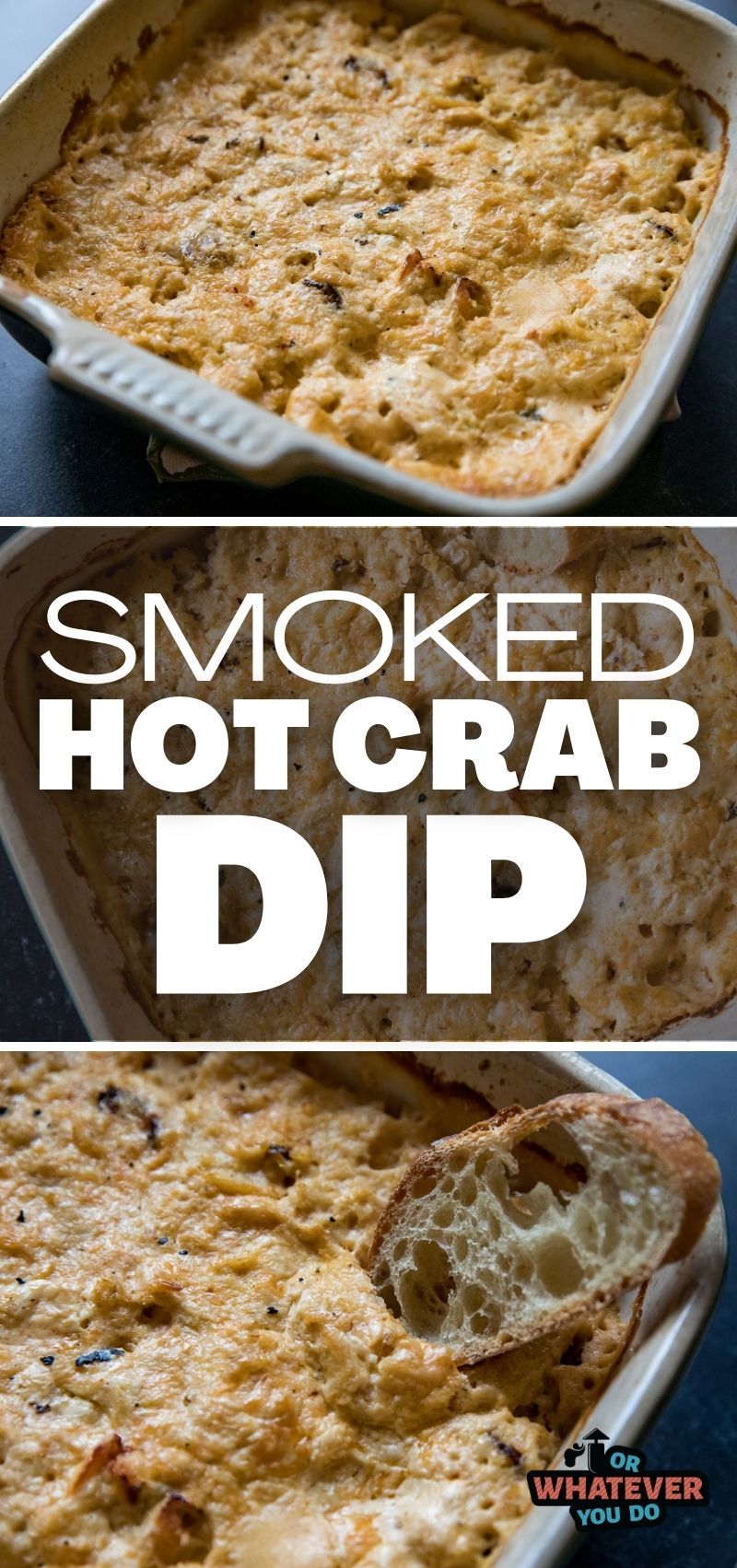 Traeger Smoked Hot Crab Dip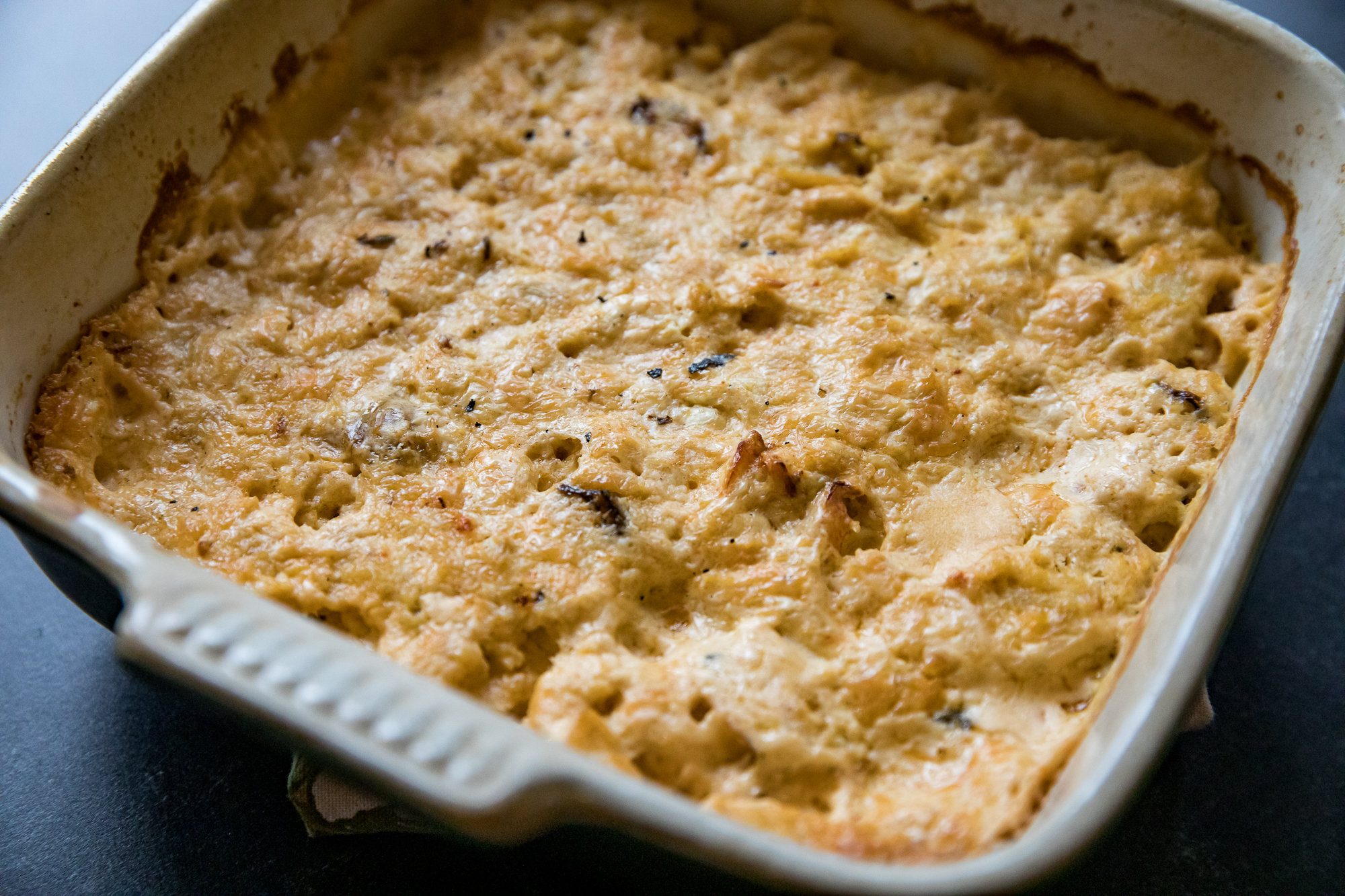 Throw together this simple dip in 5 minutes, and then let your pellet grill do all the work! Wood fire + seafood is always a winner, and when you throw in some cream cheese & sour cream to the mix? Forget it. You've officially upgraded.
Cook Time
1 hour
30 minutes
Total Time
1 hour
35 minutes
Ingredients
1 cup mayo
1 cup softened cream cheese (my Smoked Cream Cheese, ideally)
1 cup sour cream
1 tablespoon minced garlic
1/2 teaspoon garlic powder
1/2 teaspoon onion powder
1/2 teaspoon paprika
1/2 teaspoon Old Bay Seafood Garlic & Herb Seasoning (optional)
1 tablespoon lemon juice
1 cup shredded parmesan cheese
1 cup shredded mozzarella cheese
1/2 cup shredded white cheddar
3 cups lump crab meat
Instructions
Preheat your pellet grill to 200°F.
Mix together the mayo, cream cheese, sour cream, garlic, garlic powder, onion powder, paprika, Old Bay, and lemon juice together in a bowl until it is well combined.
Gently stir in the cheeses and crab meat. Place the mixture into a square grill-safe baking dish that's been liberally sprayed with cooking spray.
Smoke your crab dip at 200° for 60-90 minutes. Technically you could go a little less than that if you'd like. Just make sure it is hot, bubbly, and the cheese is melted before you take it off.
Serve with crackers, chunks of bread, thin slices of sourdough, or tortilla chips.
Recommended Products
As an Amazon Associate and member of other affiliate programs, I earn from qualifying purchases.
Nutrition Information:
Yield:
12
Serving Size:
1
Amount Per Serving:
Calories:

330
Total Fat:

29g
Saturated Fat:

11g
Trans Fat:

0g
Unsaturated Fat:

16g
Cholesterol:

84mg
Sodium:

505mg
Carbohydrates:

4g
Fiber:

0g
Sugar:

2g
Protein:

13g
Nutrition data provided here is only an estimate.