In this post you'll find all of my favorite recipes featuring Togarashi seasoning. From grilled vegetables to smoked salmon, we've got a bit of everything here! Buy the big bottle of this versatile spice mix, because you'll be needing it!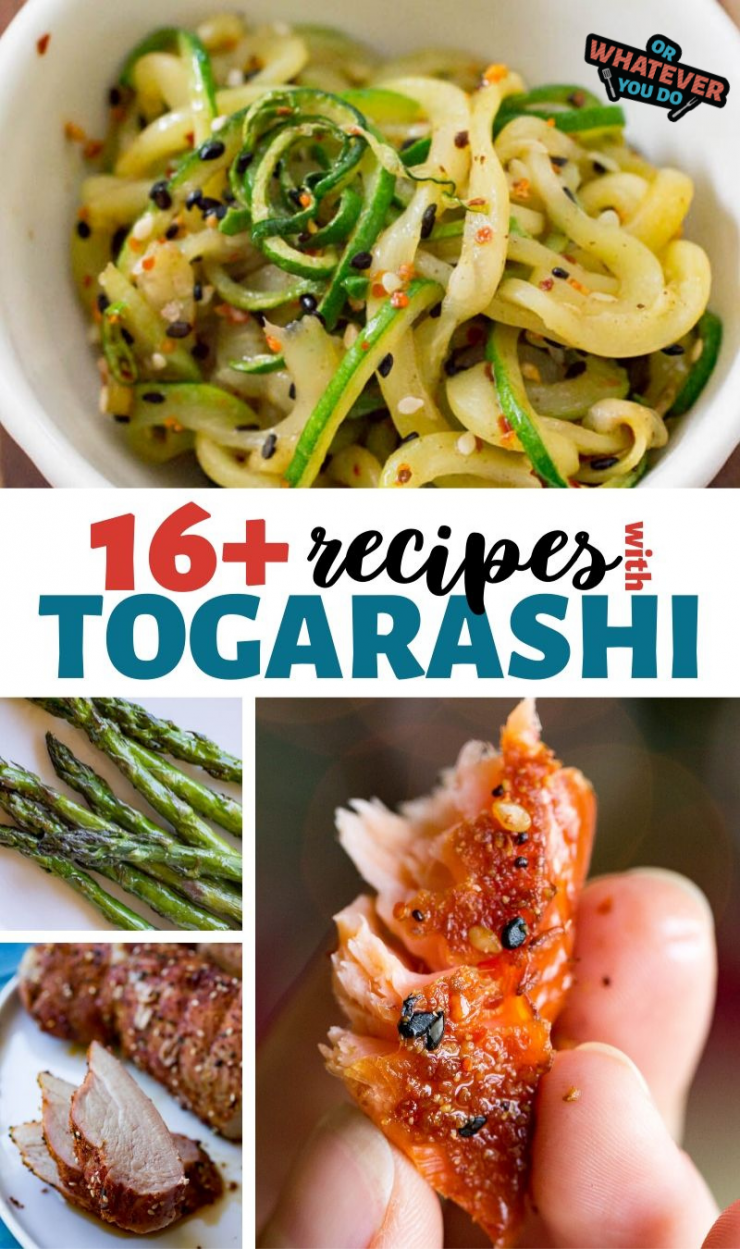 What is Togarashi?
Togarashi is a versatile Japanese spice that features chili, orange, ginger, sesame, and seaweed. It is also known as Japanese 7 Spice, and Shichimi Togarashi.
Where can I buy Togarashi?
Togarashi is gaining popularity in the United States, so you might be able to find it in the Asian foods section of your local grocery store.
If not, or if you want a great source online, I highly recommend Spiceology! You can buy their Togarashi Blend here.
Is Togarashi spicy?
It can be, depending on the brand. I recommend trying a few different brands until you find one that suits you and your family's tastes. The Spiceology blend I linked to above is more on the mild side, so if you are sensitive to spice you should still be able to give it a shot!
Recipes Using Togarashi
These recipes all feature the Japanese 7 Spice blend, Togarashi!