Homemade Vanilla Sweet Cream Cold Brew coffee is easy sooooo available – you don't even have to leave your house. No fancy equipment either.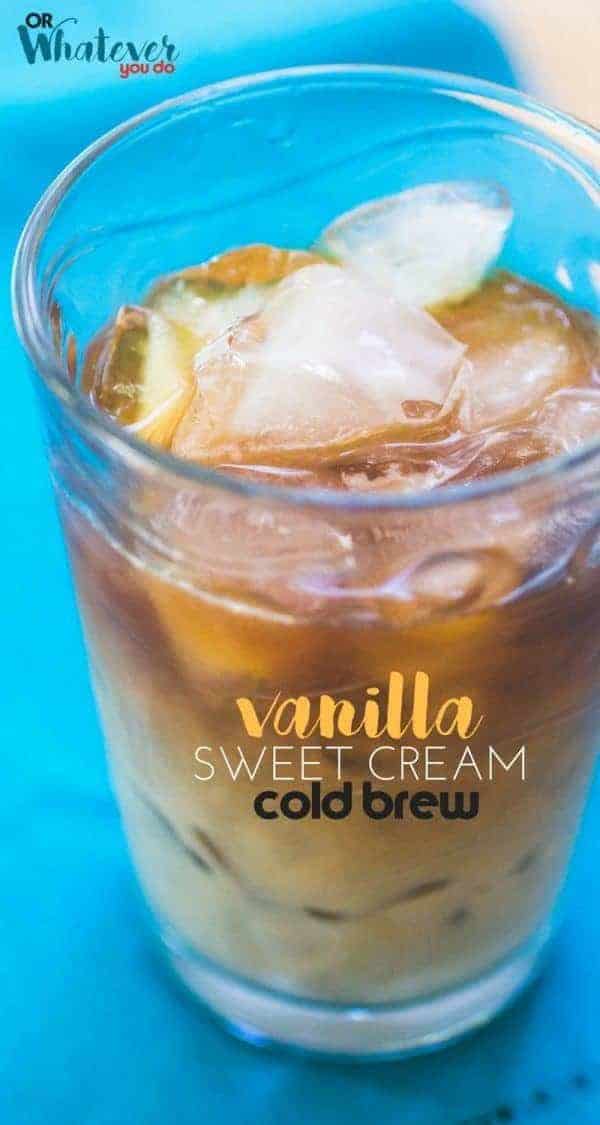 As you can tell from my previous posts this week, I've been on kind of a coffee kick.
This little beauty is the culmination of an entire week of staying up WAY too late, but not actually caring because of all the caffeine coursing through my body. Until the morning that is.
I usually get up at 6 to get in a couple hours of work (Heeeeyyyy MPNers!) before the kids all get up and demand food and cartoons and stuff. I love that quiet time in the morning, and I get so much accomplished.
This week though? I haven't been at my desk until 7:30, and I'm FEEEELING it. I work weird hours, you guys. Such is life working remote with 7 kids, a full time job, and a blog. I love it though, and wouldn't change a thing. Except maybe to wake up and have my kids know how to put the milk away, and pick up their junk. That would be nice.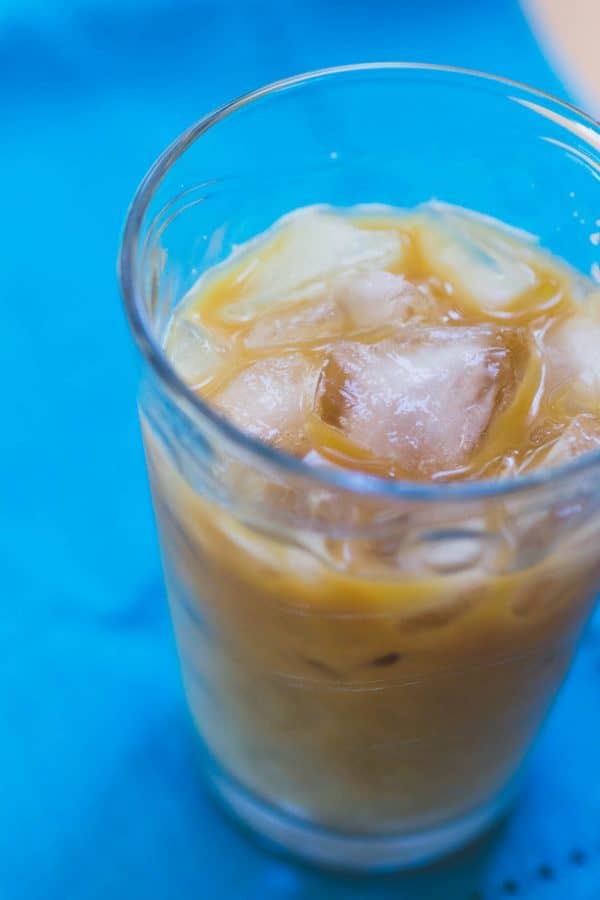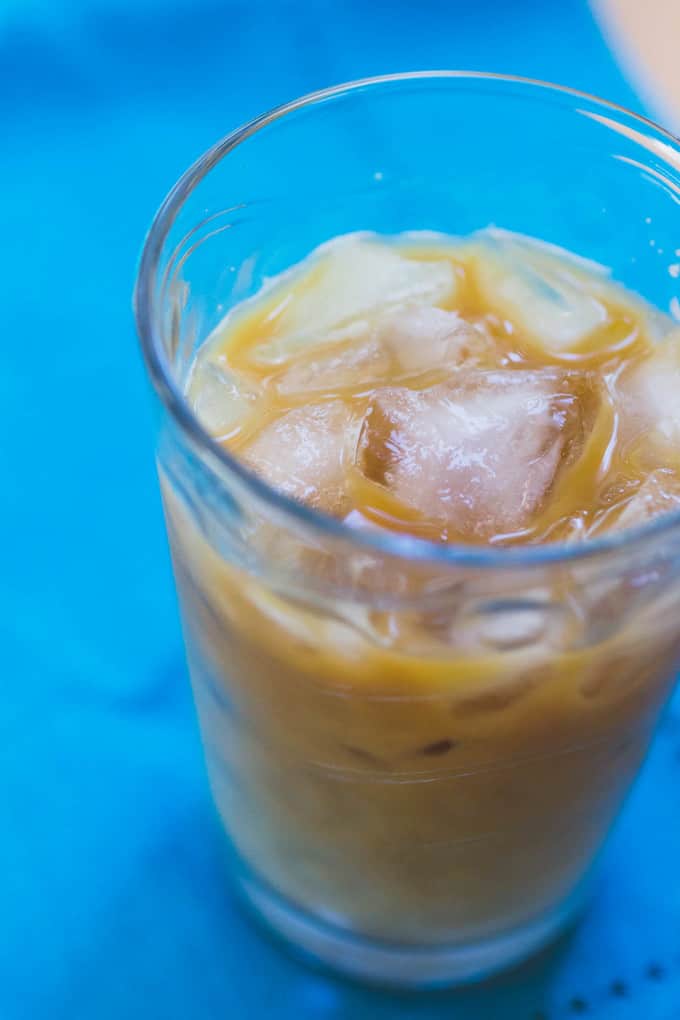 It has been warm the last couple of weeks, and during that afternoon lull it has been so nice to have a little iced coffee pick me up. I'm almost never in the mood for hot coffee in the afternoon, but a nice cold brew? I'm ALL for it.
When I'm working out of the house at my office, that's as easy as a trip to the nearest Starbucks which I can generally get to in less than 3 minutes no matter where I'm at in my town.
At one intersection there is a starbucks on 3 of 4 corners. It is crazy. They are all busy. All the time.
When I'm home though, that's a different story. I live a little bit out in the sticks. Ideal when you have an entire house full of crazy kids and you can get a bit "yelly" at times (Sorry neighbors. Please send wine!). Not so ideal when it take 20 minutes to get to your nearest Starbucks.
This is a bit of a cheater recipe in that you have to get your butts over to two of my other recipes in order to make it, but I hope you forgive me. It needs a post allllll its own, it is that awesome.
Visit these recipes and get cold brewin'!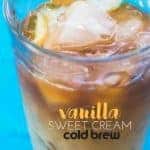 Homemade Vanilla Sweet Cream Cold Brew
Ingredients
4-5

ounces

cold brew coffee

1-2

ounces

homemade vanilla sweet cream coffee creamer

or to taste

ice
Instructions
Place ice in a cup. Pour coffee over ice. Pour creamer on top. Enjoy.