Homemade Vanilla Sweet Cream Coffee Creamer is super simple to make, has only 4 ingredients, and can totally replace the store-bought versions in your fridge. I love whipping up a batch of this to use all week in my coffee!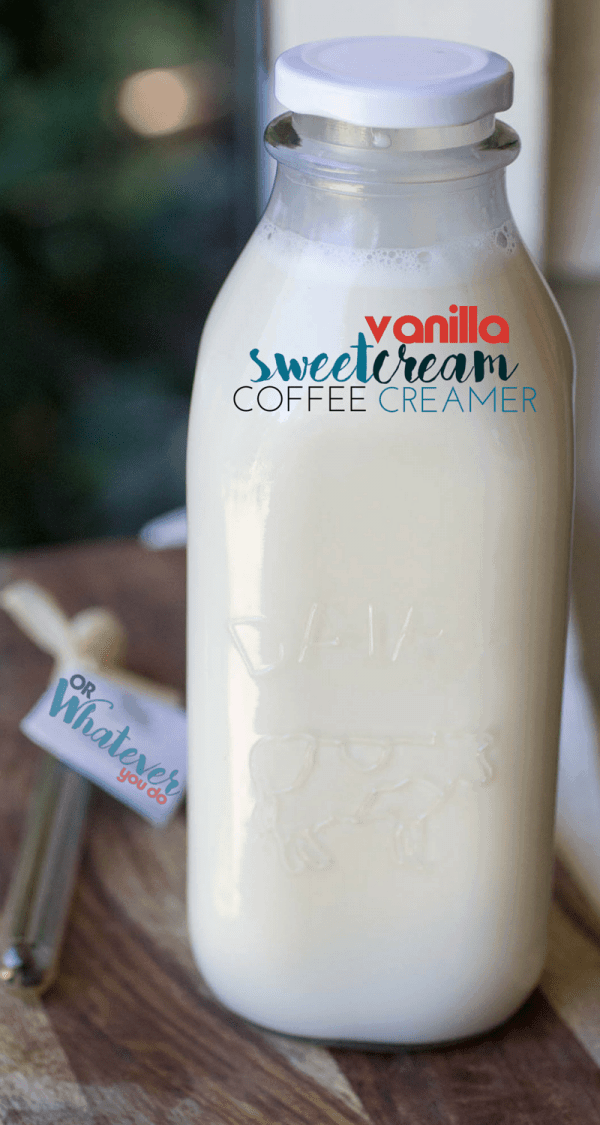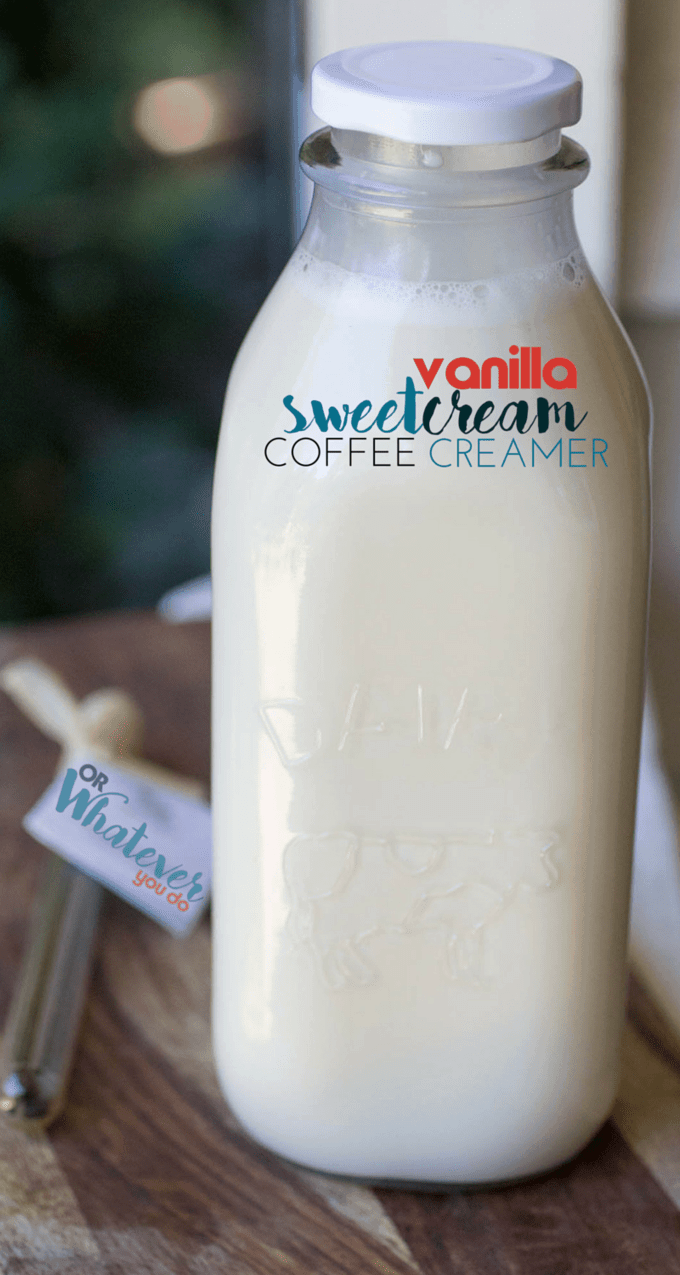 Homemade Vanilla Sweet Cream Coffee Creamer
I can't even tell you how much I love flavored coffee creamers, because it would be embarrassing. It isn't quite as much as I love coffee, but pretty close. I was pretty excited when they came out with the "real cream" kinds – but even those don't compare to what you can do with this recipe.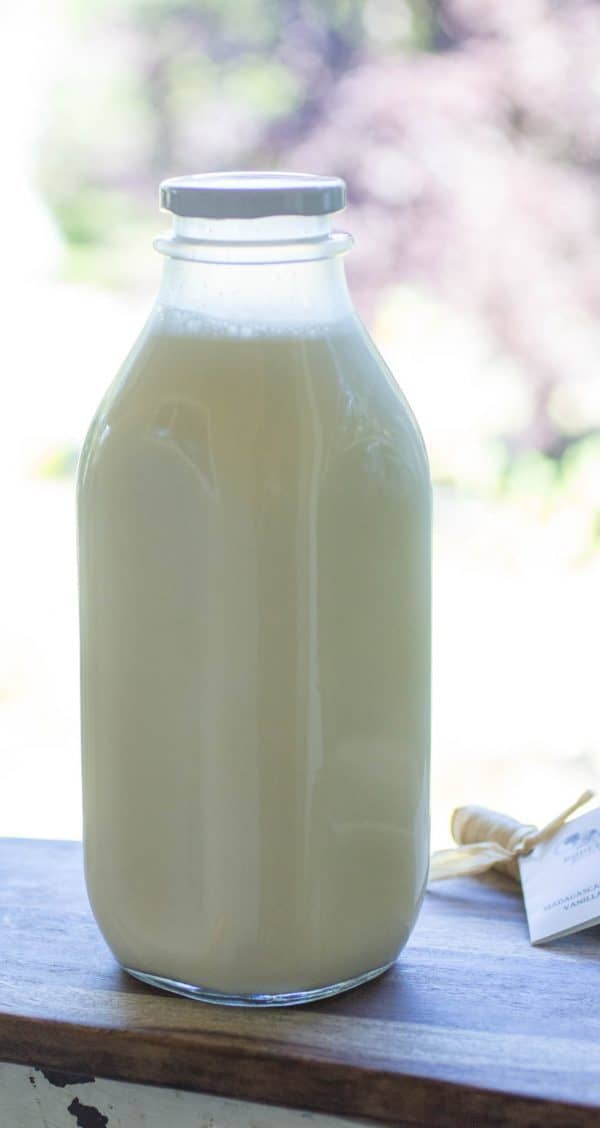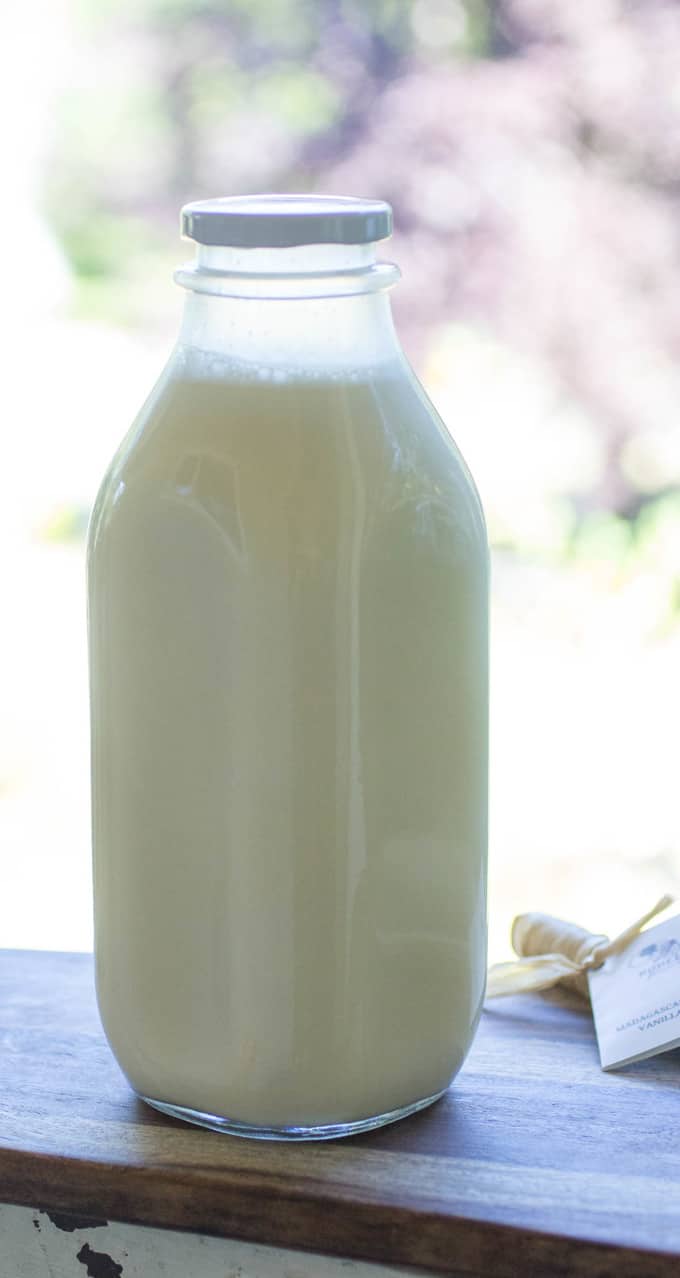 The real beauty of this is how simple it is. Only 4 ingredients, and amazingly customizable. If vanilla isn't your thing, substitute some other extract. Hazelnut would be amazing. Add a touch of almond extract. You decide!
I stuck with plain old vanilla for mine, because that is my very favorite. I even prefer vanilla ice cream.
I'm weird, I know. Embrace it.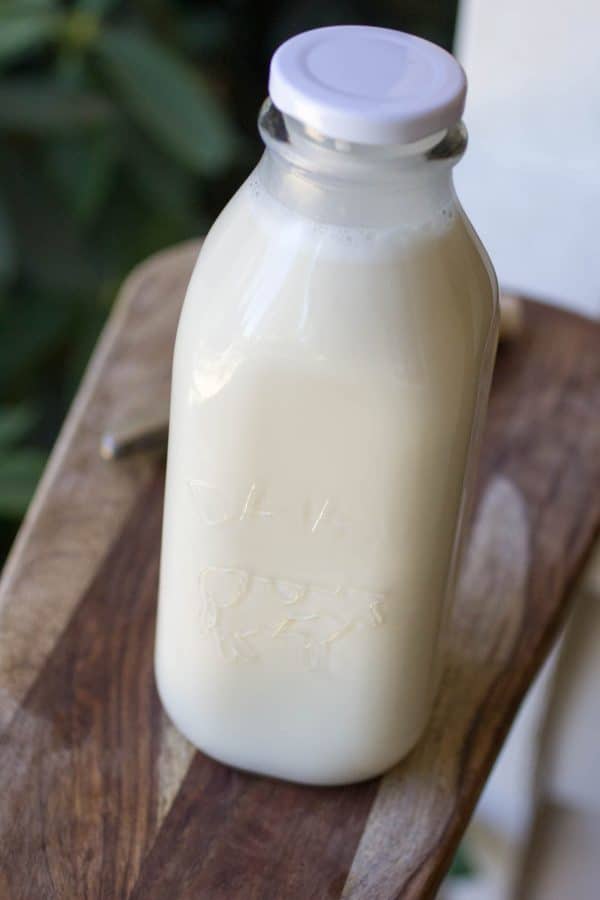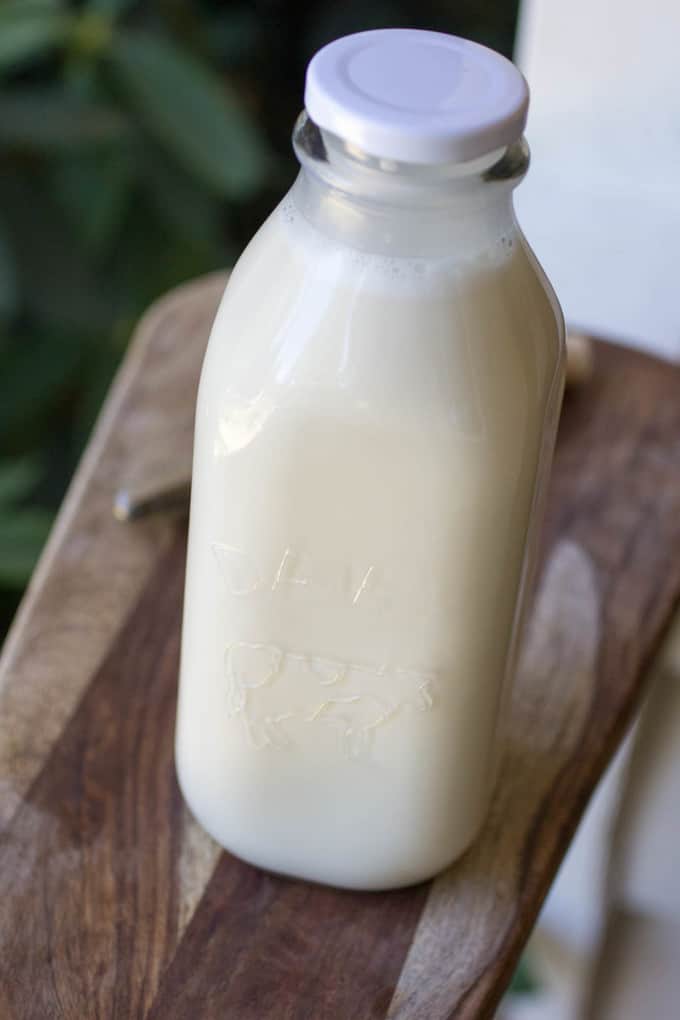 Oh, and this darling jar? I got it at Michael's for like $5 bucks. It holds enough for almost a week of coffee creamer for my husband and I, and I love that I can reuse it every week.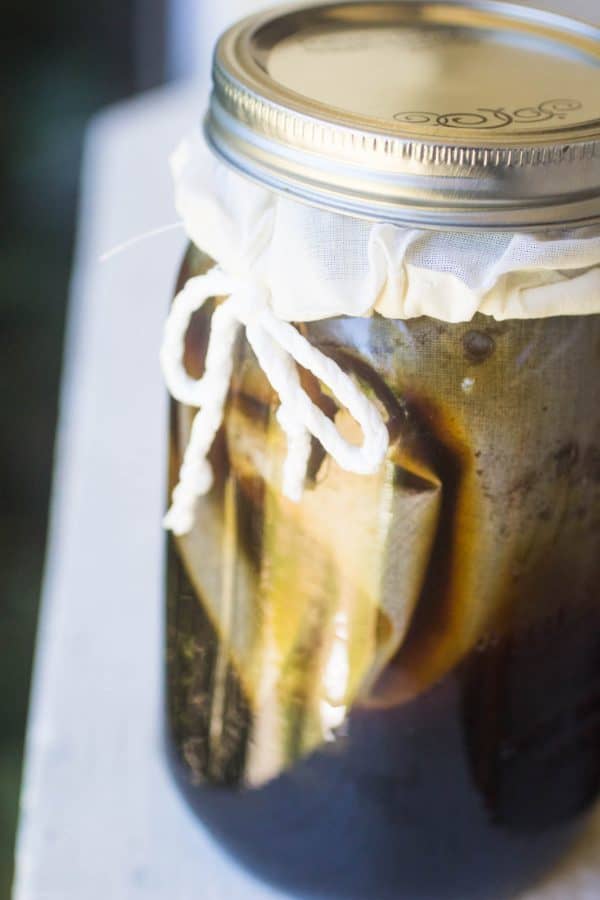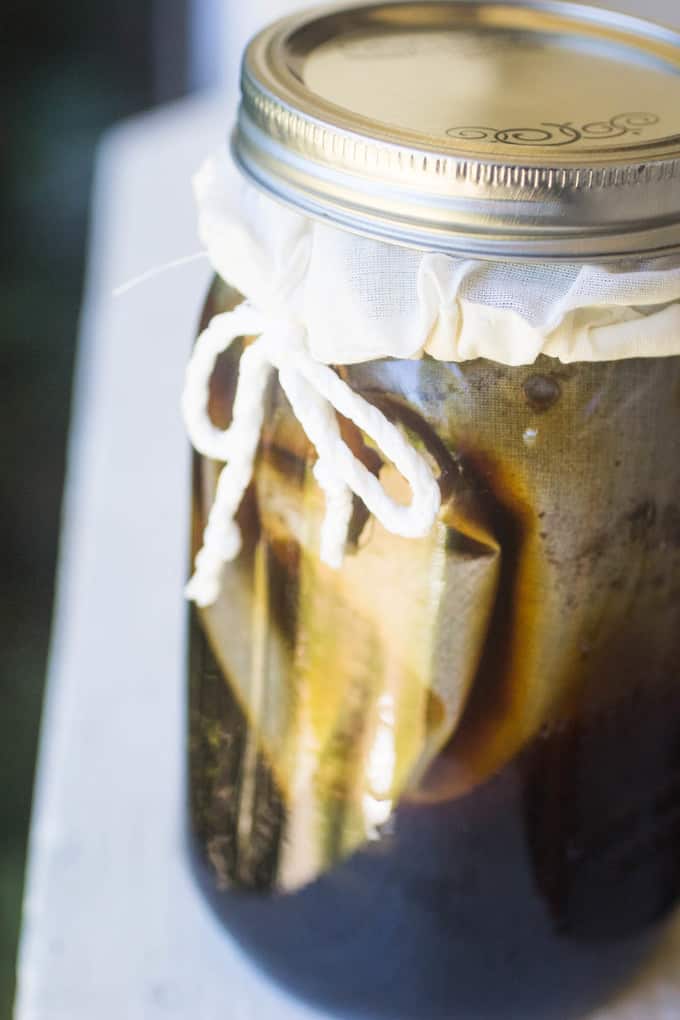 You know what goes great with this coffee creamer? My homemade cold brew coffee, that's what. And when you put those two things together do you know what you get? A pretty good copycat, and my version of my new favorite Starbucks drink – my Homemade Vanilla Sweet Cream Cold Brew.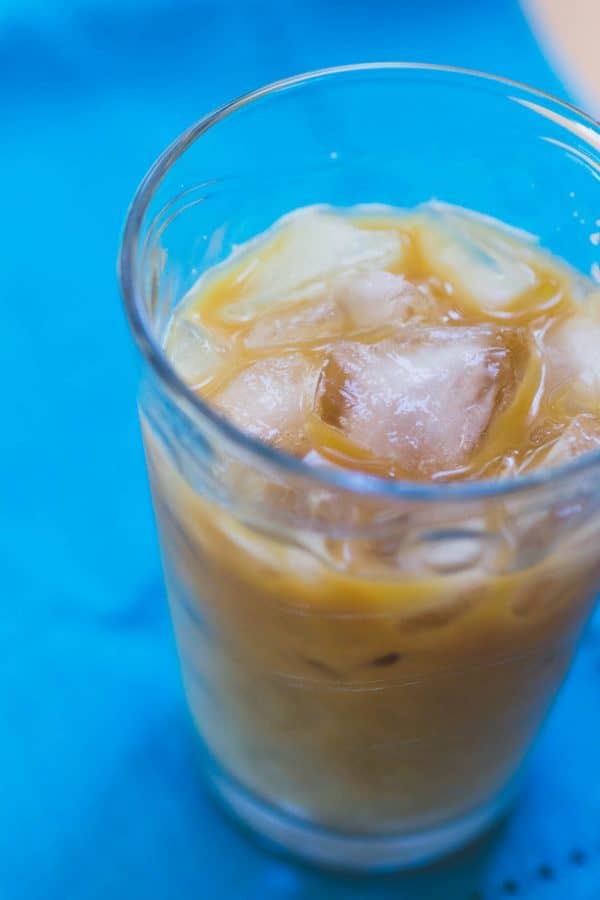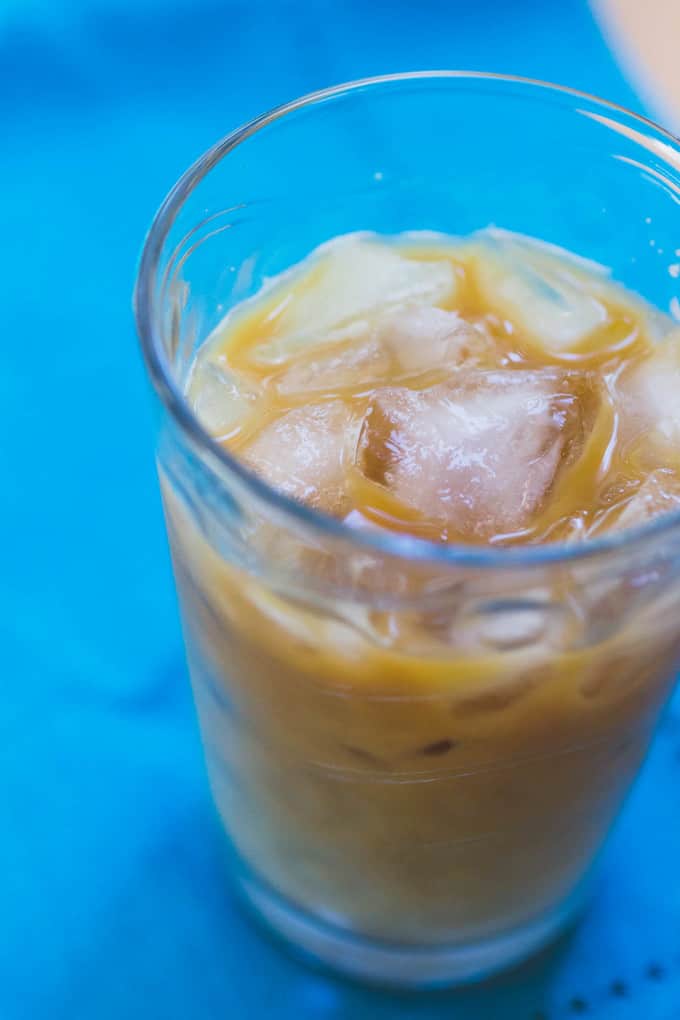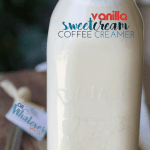 Homemade Vanilla Sweet Cream Coffee Creamer
Ingredients
2

cups

heavy whipping cream

1

cup

sugar

1

tablespoon

vanilla (or 1/2 vanilla bean

whole*)

2

cups

whole milk
Instructions
Place heavy cream in a pan, and heat over medium heat until bubbling. Add sugar, and cook for 2 minutes, stirring constantly.

Stir in vanilla extract, and remove from heat.

Mix in whole milk, and place in a jar in the fridge. Shake before use.

*If using a vanilla bean, place it in the pot with the cream and let simmer during that stage for maximum flavor. Leave in creamer to continue to infuse liquid even in the fridge.