Dilly Tuna Pasta Salad is one of my very favorite sides to serve at summer barbecues.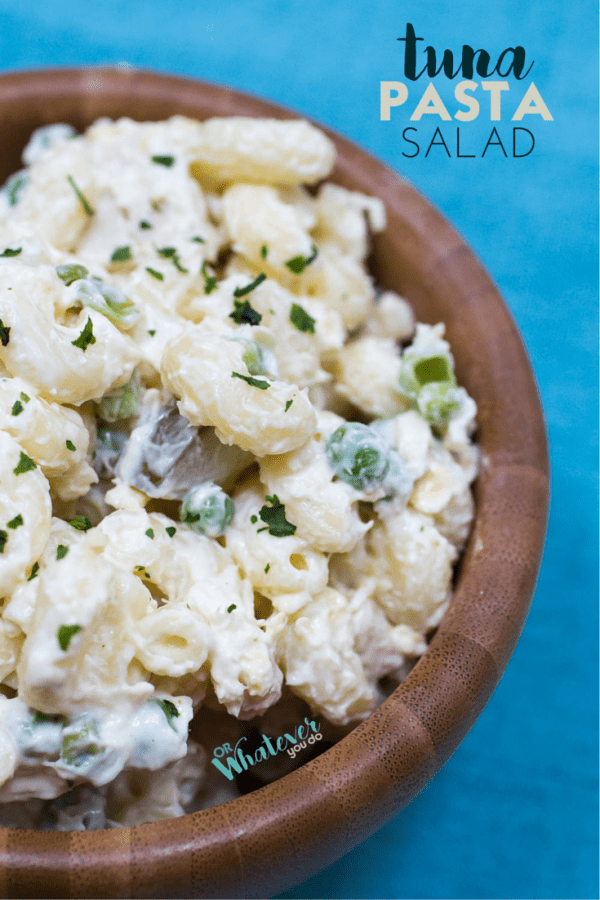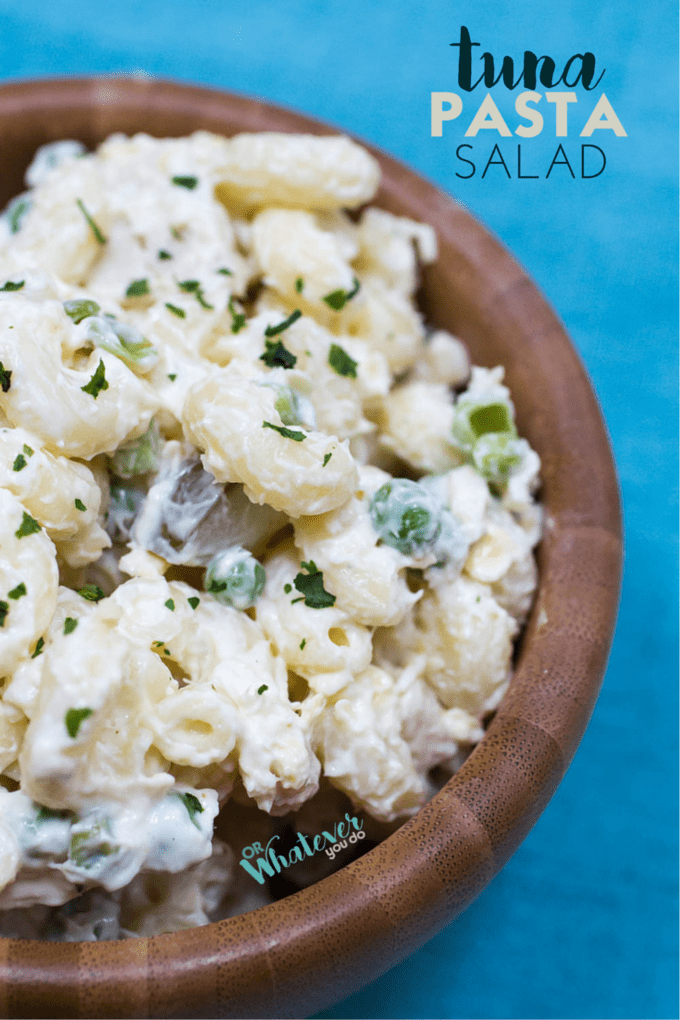 It just tastes like summer to me. It can go with almost anything from burgers and hot dogs to steaks, ribs, or pork! It doesn't matter what is going on that grill, really. If it's warm out and we're firing up the grill, I've got a pot of water boiling and the tuna salad sauce getting mixed up.
This post first appeared over on The Weary Chef as Macaroni Salad with Tuna and Dill.
My dilly tuna pasta salad recipe is a bit non-traditional in that it doesn't include eggs or onions. I'm just not a big fan of raw onions or hard-boiled eggs, so I leave them out. Feel free to add them back in if that's your thing. This recipe is super customizable!
Are you guys like me? I CANNOT make a recipe as written to save my life, especially if it is not a baking recipe. I even tend to mess with those a bit. More vanilla. More chocolate chips. A different glaze. It is always something.
With recipes with more leeway and room for error, things can get downright crazy. That's the awesome thing for me about cooking. You get to make things exactly the way YOU like them best.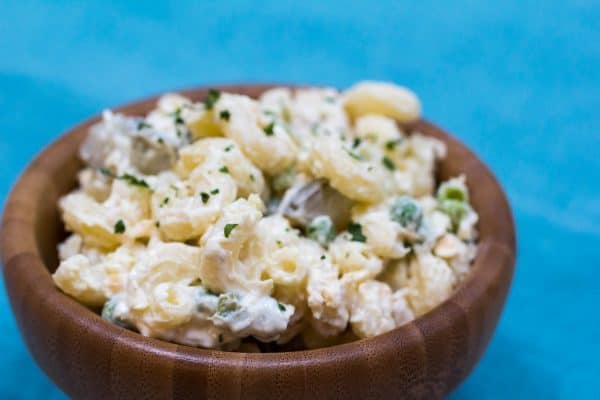 What are some of your favorite barbecue recipes? I make this Perfect Grilled Asparagus A LOT. I'm definitely going to try Andi's Bacon Wrapped Chicken Legs, and they would go great with my Zesty Italian Pasta Salad. Tell us about your favorites in the comments below!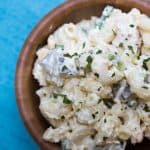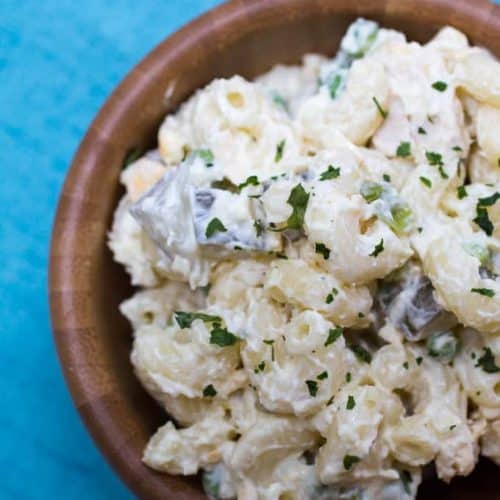 Dilly Tuna Pasta Salad
Ingredients
5

ounces

solid albacore tuna packed in water

do NOT drain

1

cup

mayonnaise

(reduced fat is fine)

1/2

teaspoon

yellow mustard

1/2

teaspoon

garlic salt

1/2

teaspoon

onion powder

1

teaspoon

Gourmet Garden Stir-in Dill

1

pound

macaroni noodles

cooked al dente, drained, and rinsed in cold water

1

cup

frozen baby peas

1/2

cup

dill pickles

diced

1

cup

colby jack cheese

diced into small chunks
Instructions
Combine the tuna, mayo, mustard, garlic salt, onion powder, and dill in a large bowl. Mix until combined.

Gently stir in the pasta, baby peas, pickles, and cheese. Toss well to coat in the sauce.

Chill for at least an hour, and serve with your favorite summer bbq foods!
Recipe Notes
Leaving the tuna undrained helps thin out the sauce a bit and adds some extra tuna flavor into the dish.
If you add the peas in frozen, it'll help keep the dish cold a bit longer. Frozen peas will also chill the salad faster.
Need More Ideas? How about these?
One Year Ago: Chicken and Zucchini Pasta Bake
Two Years Ago: Homemade Barbecue Sauce
Three Years Ago: What should I make with…Ground Beef?
Four Years Ago: Cheesy Broccoli Chicken Pasta