I am SO into pasta, when summer rolls around I dive head-first into whatever kinds of pasta salad I can dream up. I LOVE it. They are so easy, and perfect side dishes for a cookout, potluck, or family gathering.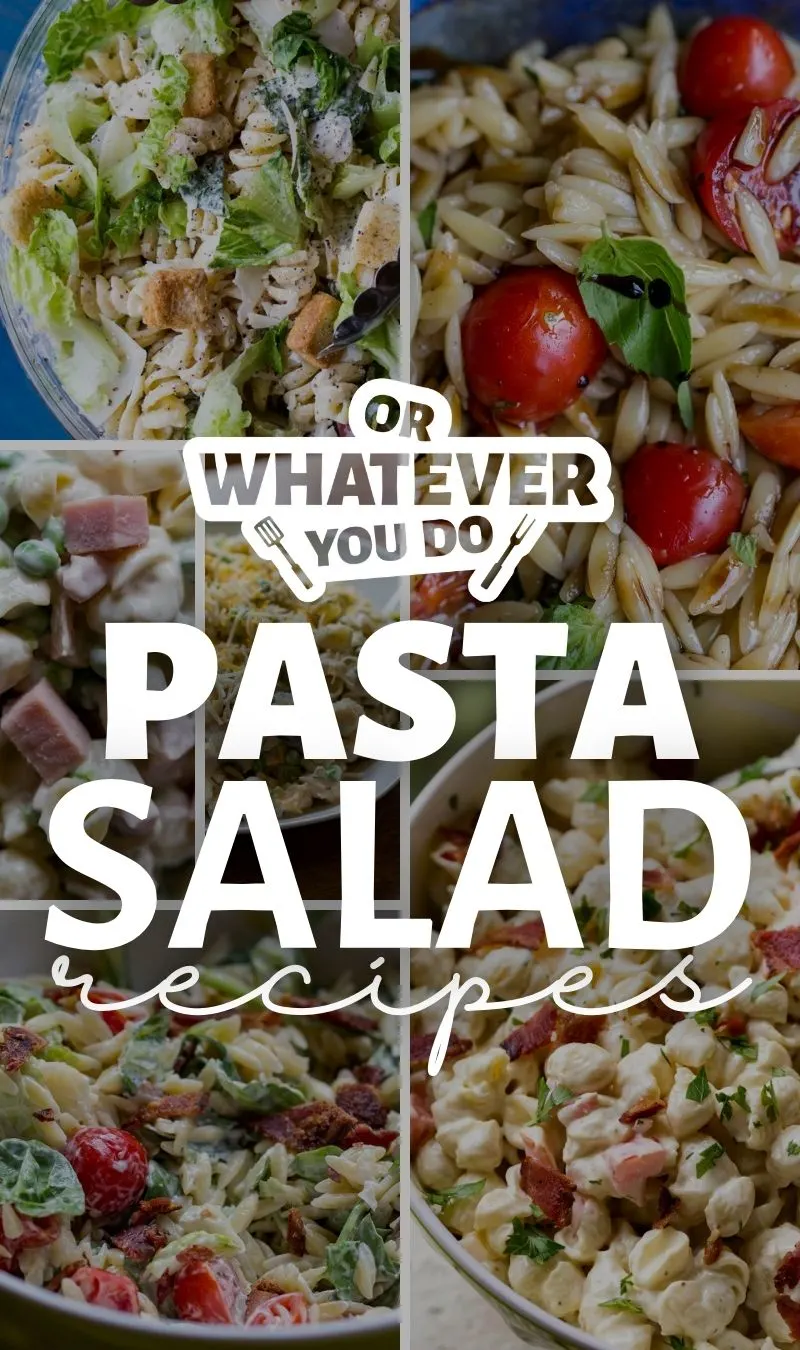 Easy Pasta Salad Recipes
If you're looking for a delicious dish to bring to your next barbecue, cookout, or potluck – this is it! Pasta salad recipes are perfect for any occasion and include a variety of tastes. From traditional tuna pasta salad to more unique items like macaroni and cheese pasta salad, there's something here for everyone.
Where did pasta salad come from?
Pasta salad is a popular dish in the United States. It was invented by Chef Dorothy Lyle, who created it for President Lyndon B. Johnson's 1964 birthday party.
How do you make pasta salad?
In general, all ingredients are mixed together and served cold or at room temperature with a salad dressing, or a mixture of mayo, vinegar, and oils.
How long does pasta salad keep in the fridge?
It can be stored in the fridge for up to a week.
What are some popular pasta salad ingredients?
There is no definitive list of ingredients, but common additions include cooked vegetables and proteins like peas, ham, celery, tuna fish, and various kinds of noodles. You can also pack in as many vegetables as you want. Pasta salads are perfect for cleaning out the fridge.
What are the best pasta salad recipes?
Here is a list of our favorite pasta salads that we think you should make for your next barbecue, cookout, or potluck.
Easy Pasta Salad Recipes
Get all of the Pasta Salad recipes on OWYD right in one convenient spot! You're going to love these easy sides. Let me know what you think!
Pasta Salad Recipes from Food Blogger Friends
These pasta salad recipes are the best of the best that the food blogging community has to offer. Have a favorite you don't see here? Leave a comment with the link!