Bring the Italian restaurant home to you with this herbed bread dip that'll beat anything you get at your local ristorante.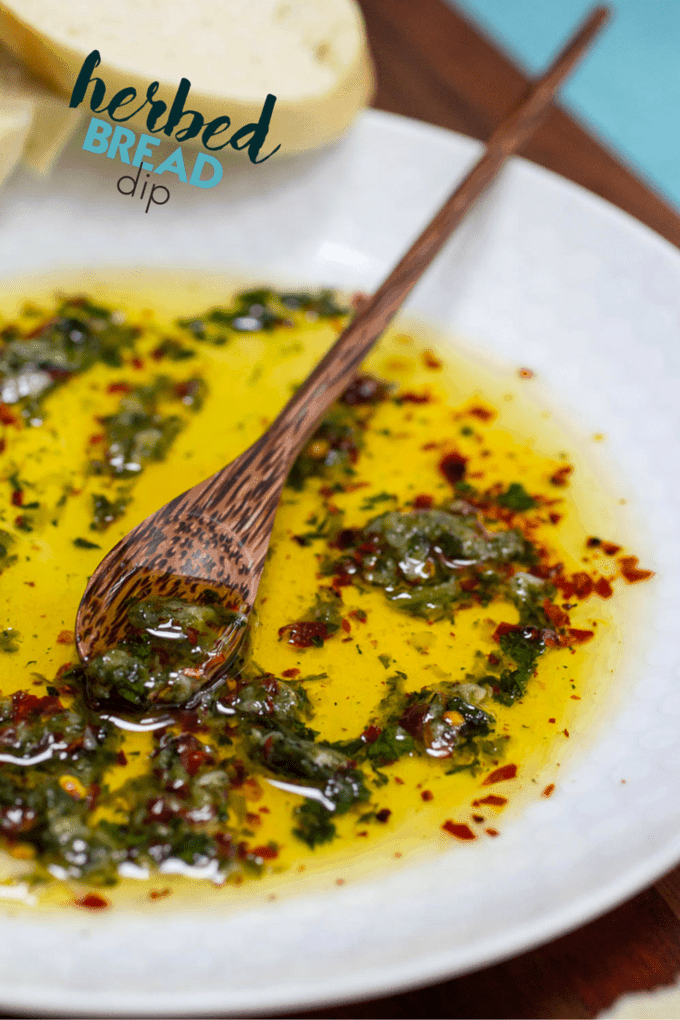 I have a restaurant right down the road from me that makes the most amazing Italian food. I usually stick to my favorite – the spaghetti and meatballs, but if I'm being really honest? I'd go there just for their crusty bread, and their incredible bread dip.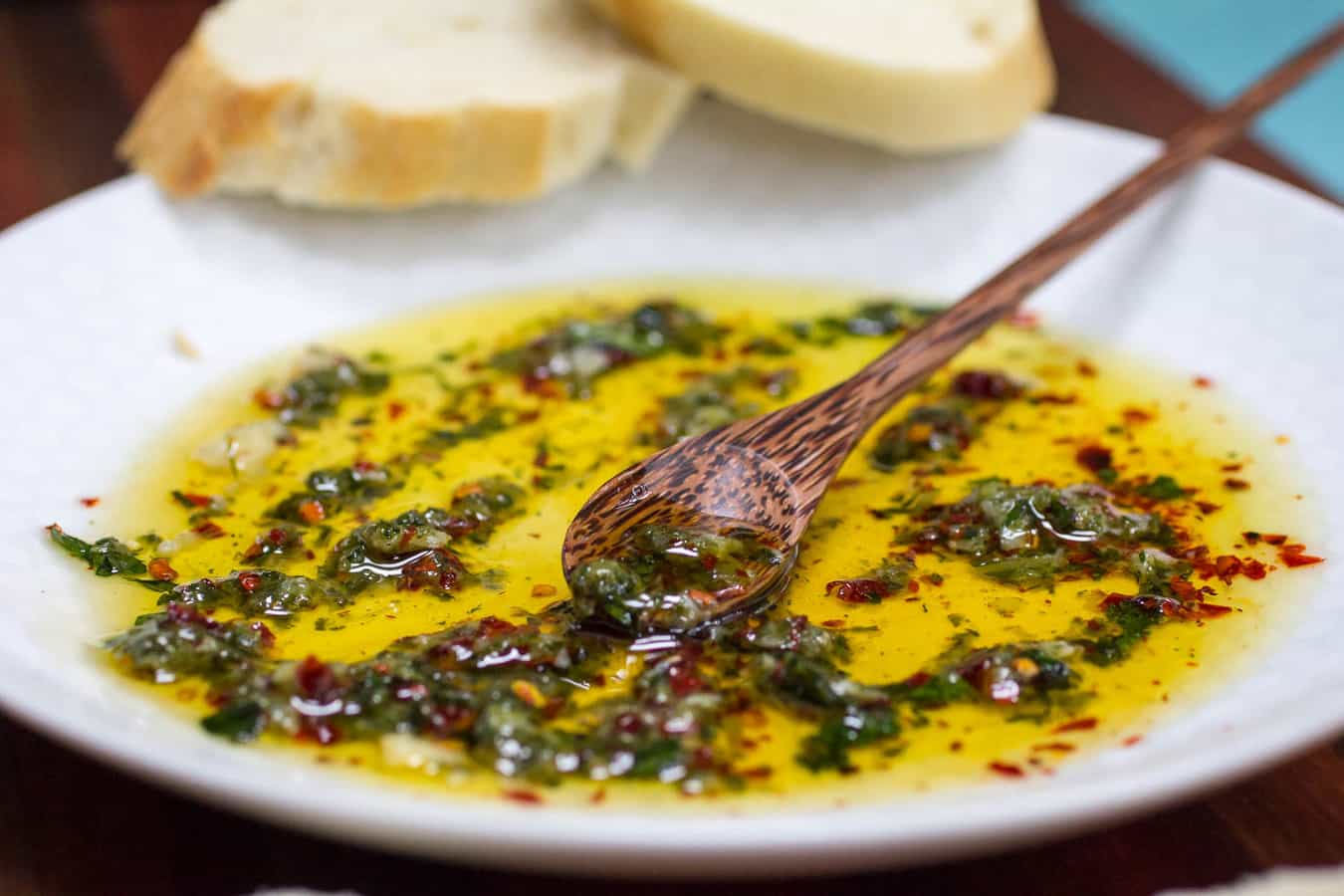 They do theirs really simply. Fresh herbs + great olive oil + fresh crusty bread. Now I can do the same right at home, even if I don't have time to make a special trip to the store or my local farmer's market for all my favorite fresh herbs.
Gourmet Garden stir-in pastes and lightly dried herbs are amazing for this dip! The lightly dried herbs are so delicate and slightly dried that they come back to fresh with the slightest hint of moisture.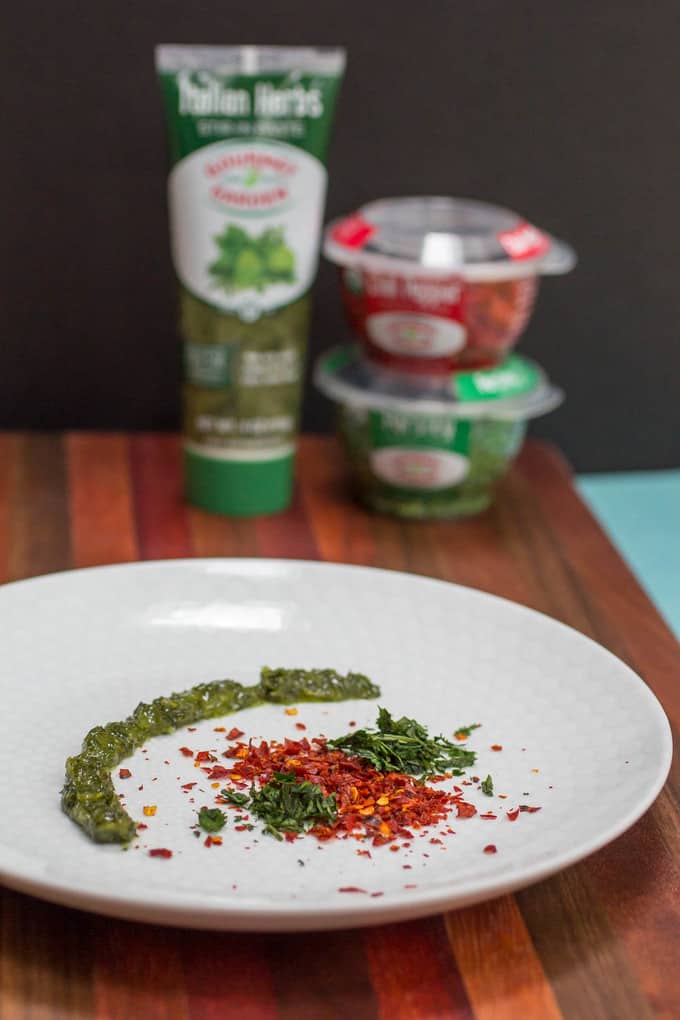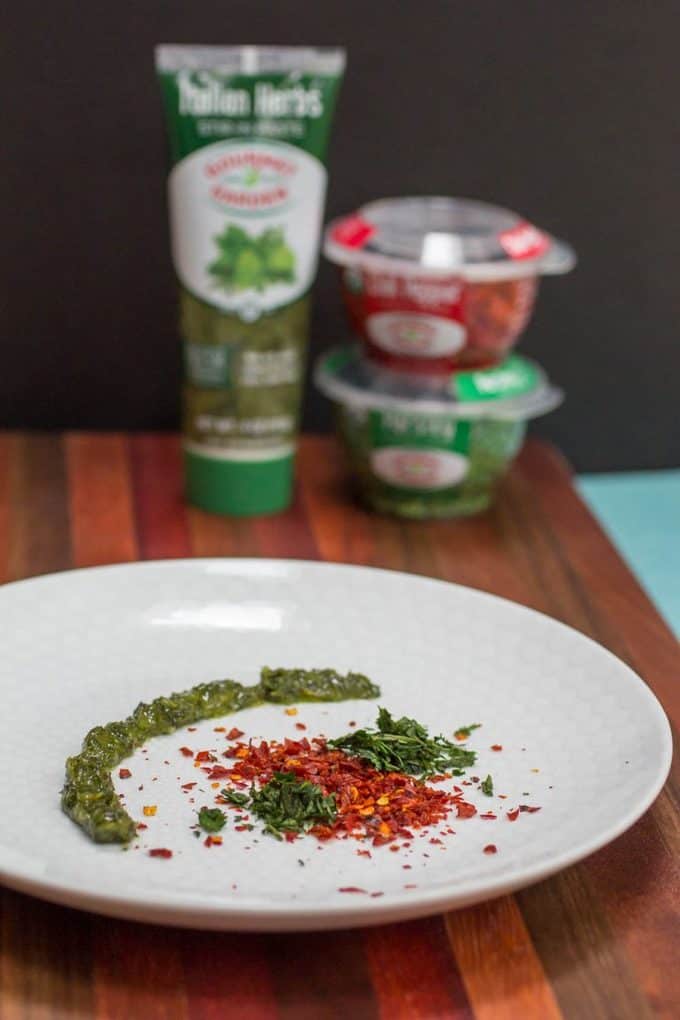 For this I used their Italian Herbs stir-in paste, and the lightly dried parsley, basil, and chili peppers. Since I'm also a garlic freak, I added a healthy dose of their chunky garlic stir-in paste as well, but that part is totally optional.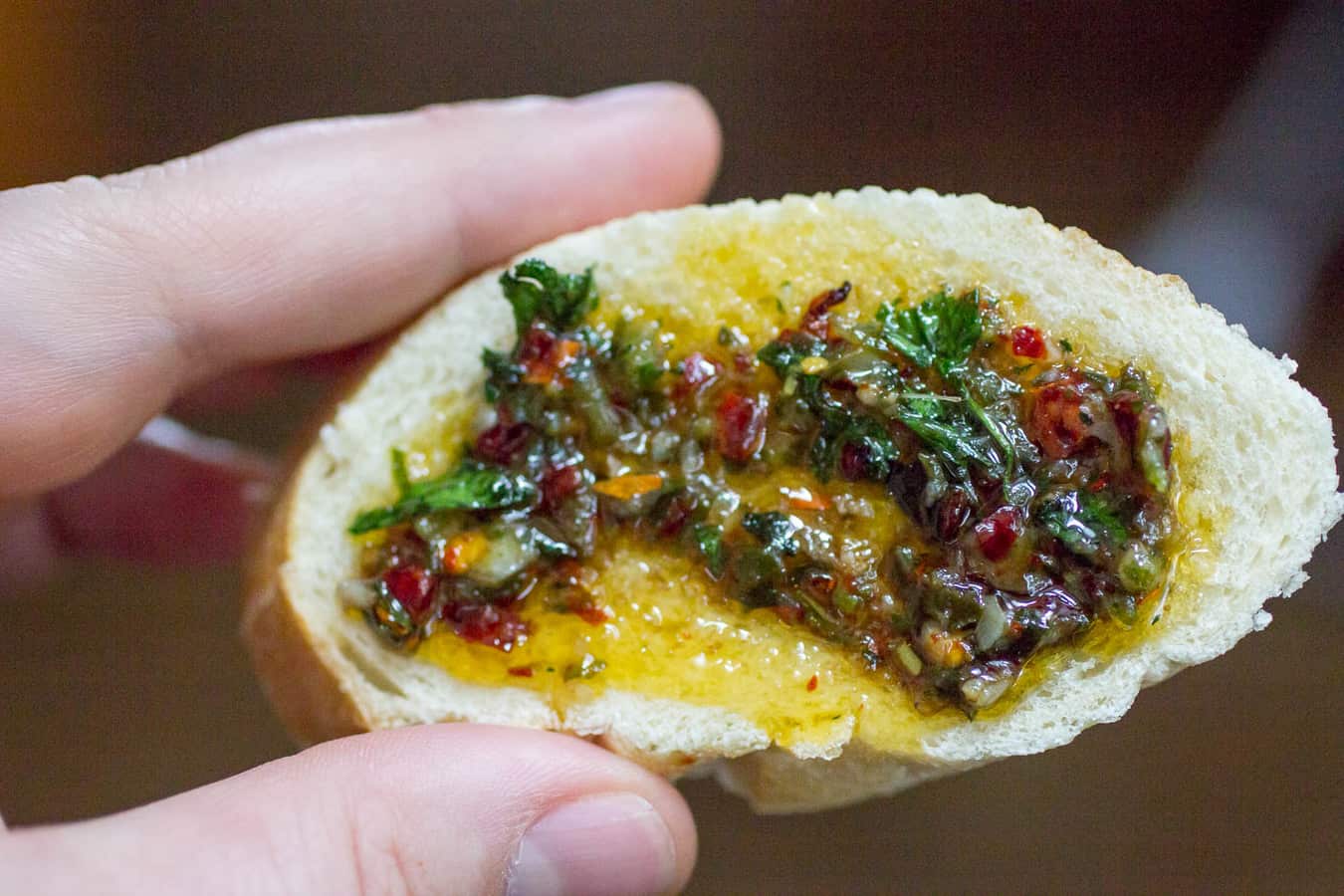 I also love drizzling in some good balsamic to give it a little bite. This recipe is so flexible, you can really do any combination that suit your mood at the time.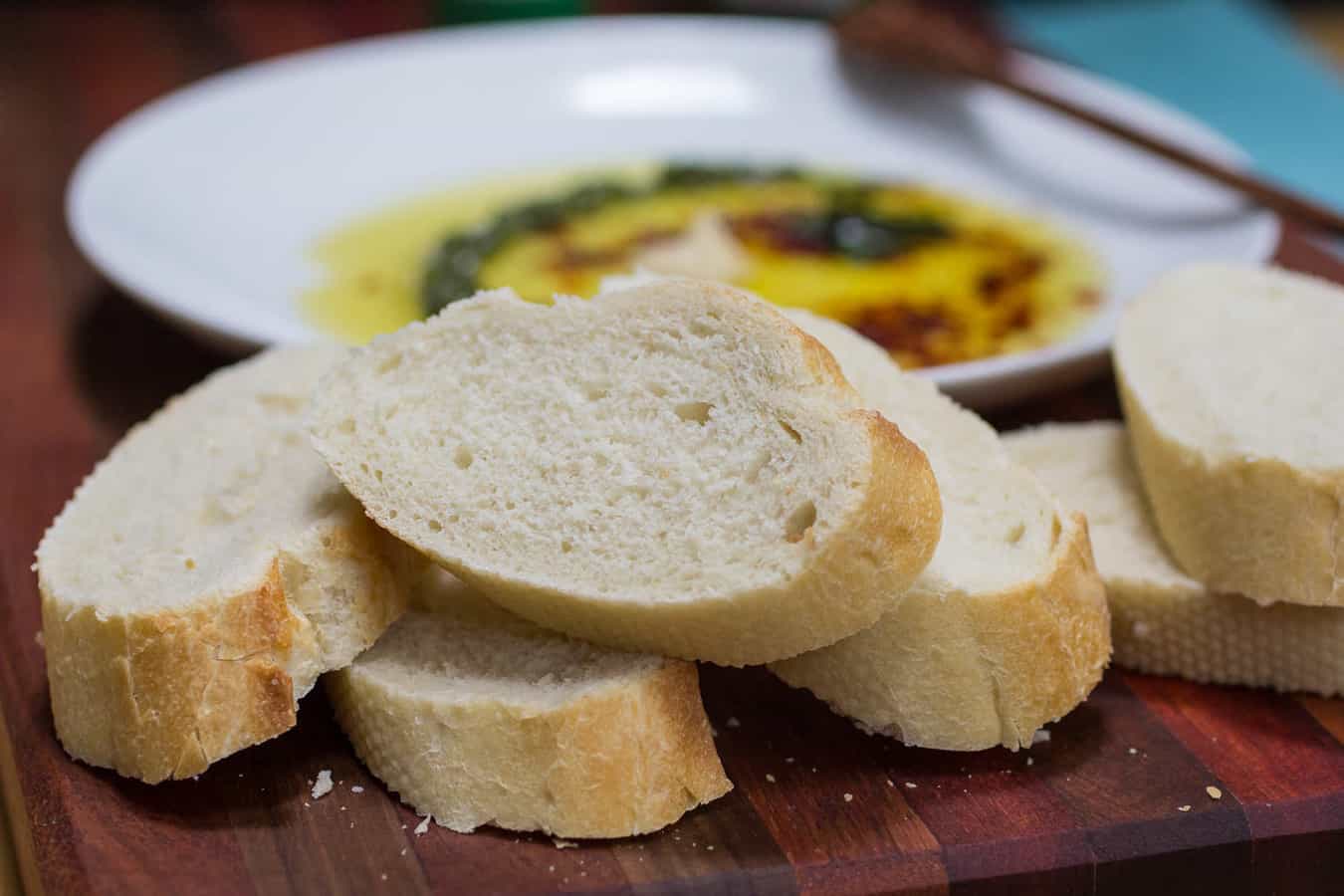 Don't forget to pick up some high-quality crusty french bread, or baguettes!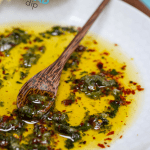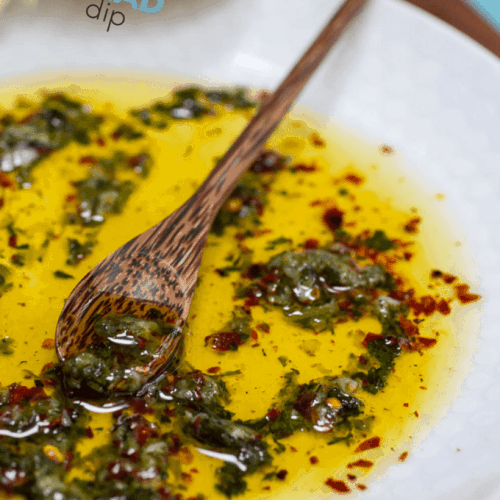 Herbed Bread Dip
Ingredients
1/2

cup

high quality extra virgin olive oil

1

teaspoon

Gourmet Garden Italian Herbs Stir-in Paste

1

teaspoon

Gourmet Garden Lightly Dried Parsley

1

teaspoon

Gourmet Garden Lightly Dried Basil

1- 2

teaspoons

Gourmet Garden Lightly Dried Chili (or more

as you like it!)

1/2 - 1

teaspoon

Gourmet Garden Chunky Garlic Stir-in Paste

drizzle balsamic if desired

crusty french bread
Instructions
Place in a bowl and mix together gently. Spoon onto bread. Love it.