Smothered Shredded Beef Burritos are my new favorite Mexican meal! I don't know what it is about a tortilla filled with meat and covered with cheese and sauce, but it gets me every time. These smothered burritos are covered in a sauce made from the beef's cooking liquid. I broke out my new Instant Pot for this, but this would work equally as well in a slow cooker as well. It just takes a lot longer!
Smothered Shredded Beef Burritos
I just got an Instant Pot. As usual, I'm about 6 months behind the trend line on that one – but hey. I like to see proof that it is more than just a poof in the wind before committing to a purchase like that. I ended up finding it for under $80 as a lightning deal on Amazon, so I'll call that one a win. Its a little bit more now, but still under $100!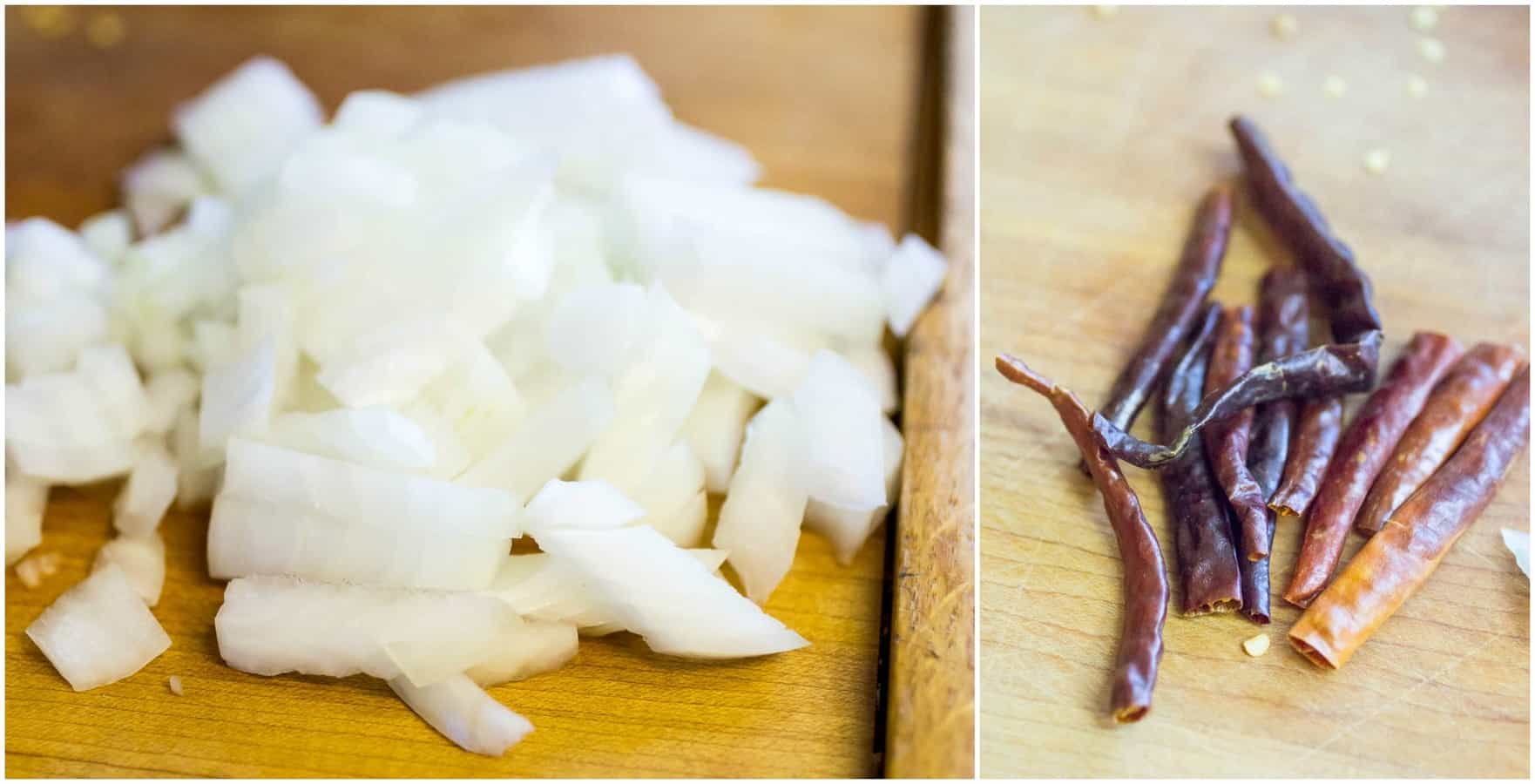 At this point in my kitchen I have pretty much every small appliance known to mankind. I'm not kidding. Its a little crazy. I have:
Mixer – gift from a friend! Best kitchen appliance EVER.
Blender – post-conference swag
Pressure Oven – won on Instagram! I use this more than my regular oven now.
Toaster – finally upgraded my wedding present 2 slice for a four slice toaster. LOVE IT.
Microwave
Rice cooker – LOVE this, but will probably get rid of it now since the Instant Pot has a rice cooker setting.
Oval crock pot
Casserole crock pot
Ginormous electric roaster
Mini pie maker – never really got into this one, much as I wanted to!
Pasta machine – loving that right now.
Immersion blender – Get a good one of these. You won't regret it.
Sous Vide machine – There is no better steak than a sous vide steak. Or egg.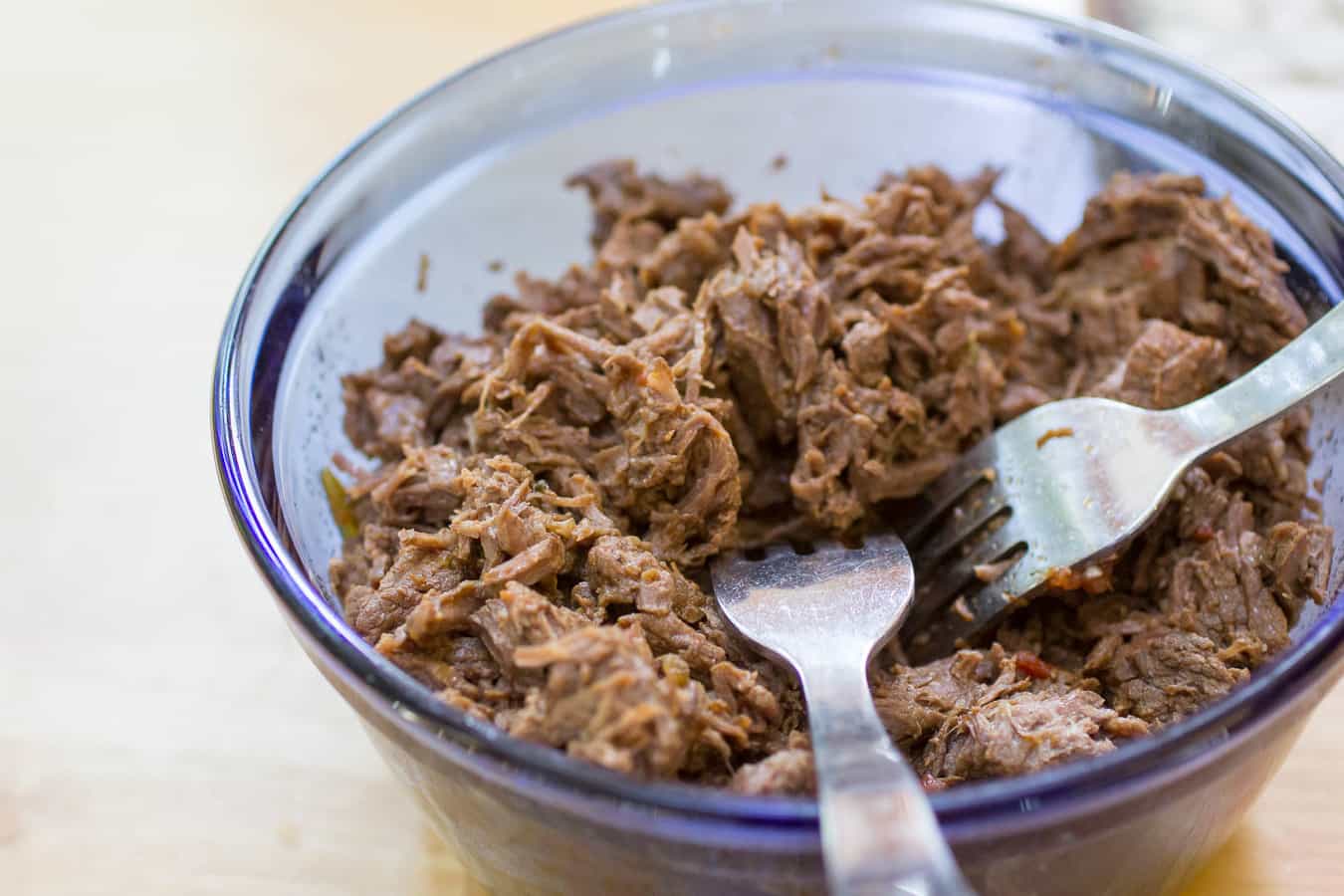 This recipe doesn't require a pressure cooker, but it will cut down the cook time by over half if you do utilize one.
I'm kind of in love with the pressure cooker. I've used it three times this week, and the end result has come out amazing every time. Last night I made a roast in under TWO HOURS that was fall apart tender. That usually takes 3.5 to 4 hours in my slow cooker, plus the time prepping the gravy and sides too. Crazy town.
If you are new to the Instant Pot and want some great ideas to start with, Cookies and Cups has a fantastic round up here in her 25 Simple and Delicious Instant Pot Recipes post.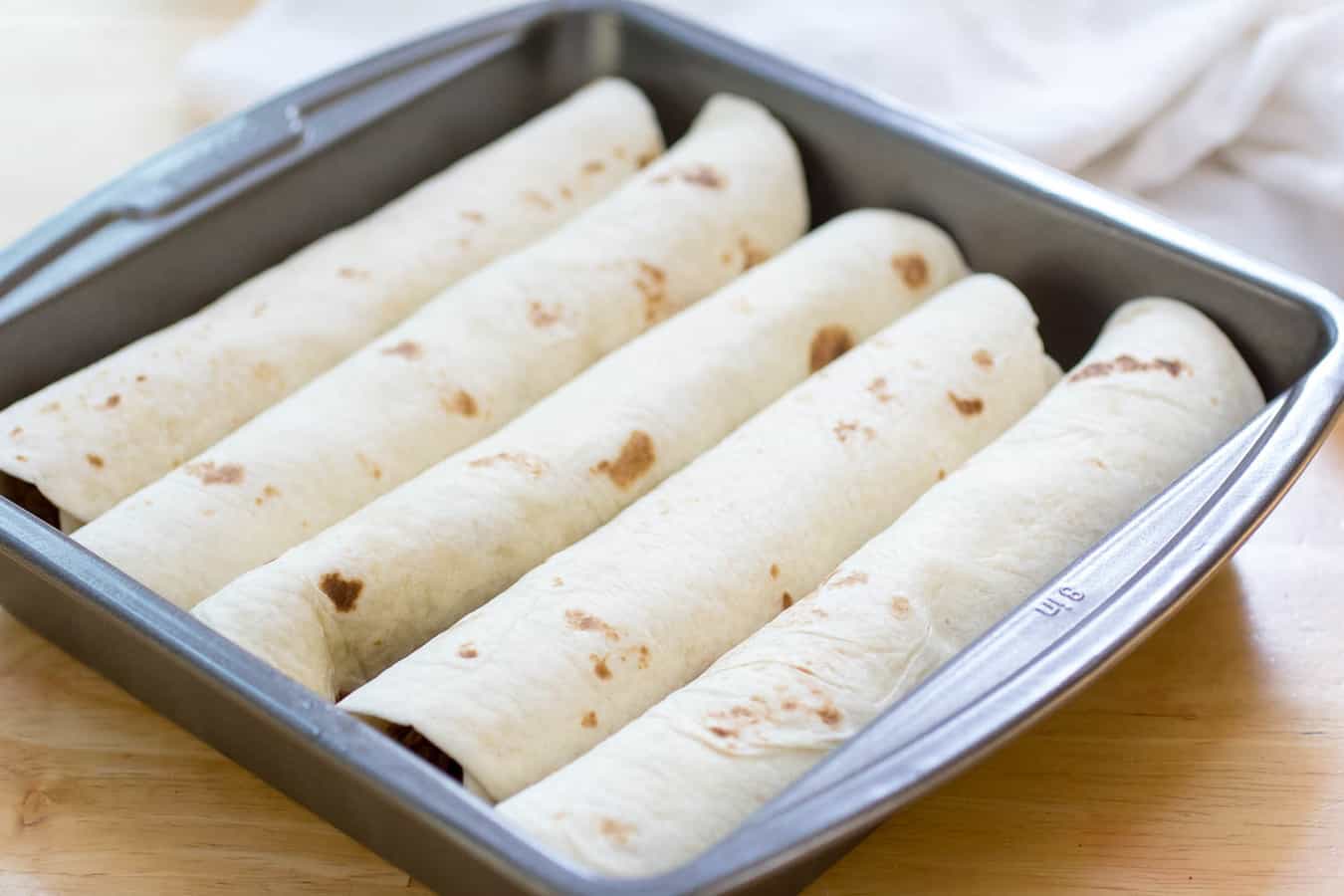 I love these so much because the cooking sauce is also the smothering sauce. It cooks down and melds together and gets deep beefy flavor from the meat. Once the meat is done cooking, you just blend up the remaining sauce and simmer it for a bit until it is reduced by about 1/4.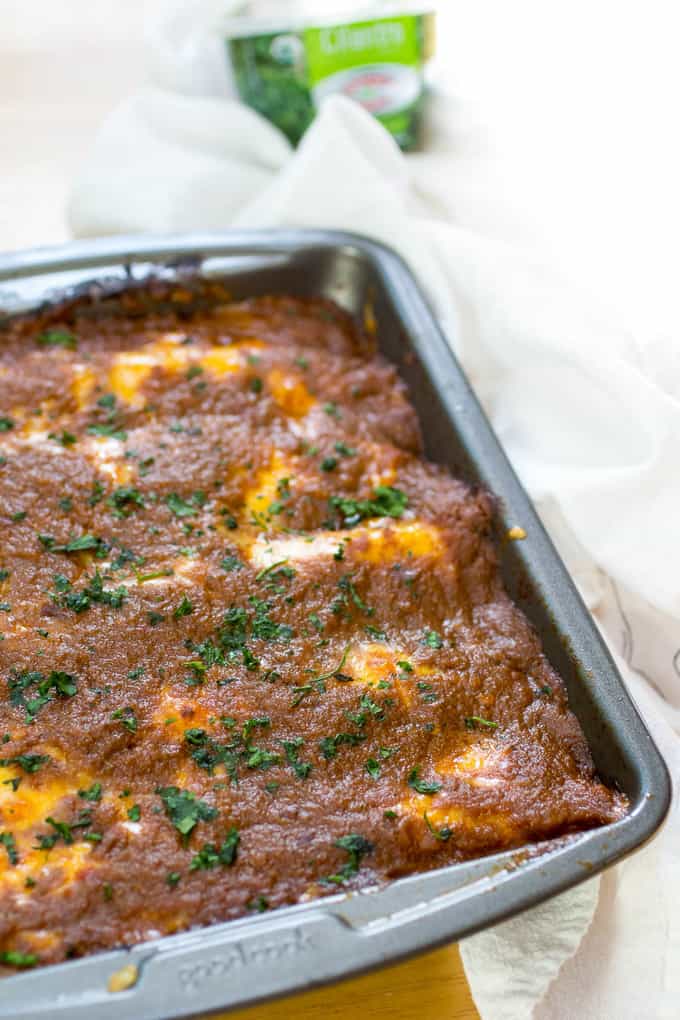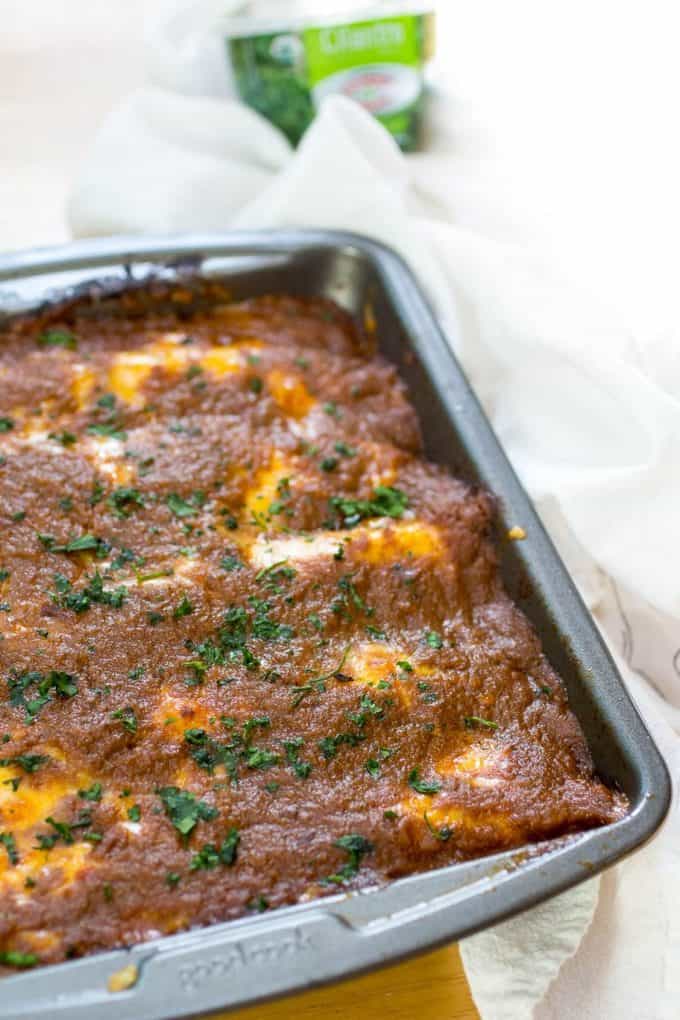 Then stuff the tortillas, top with copious amounts of cheddar cheese, and pour that sauce on over. Then it is 20 – 30 minutes in the oven and you are eating!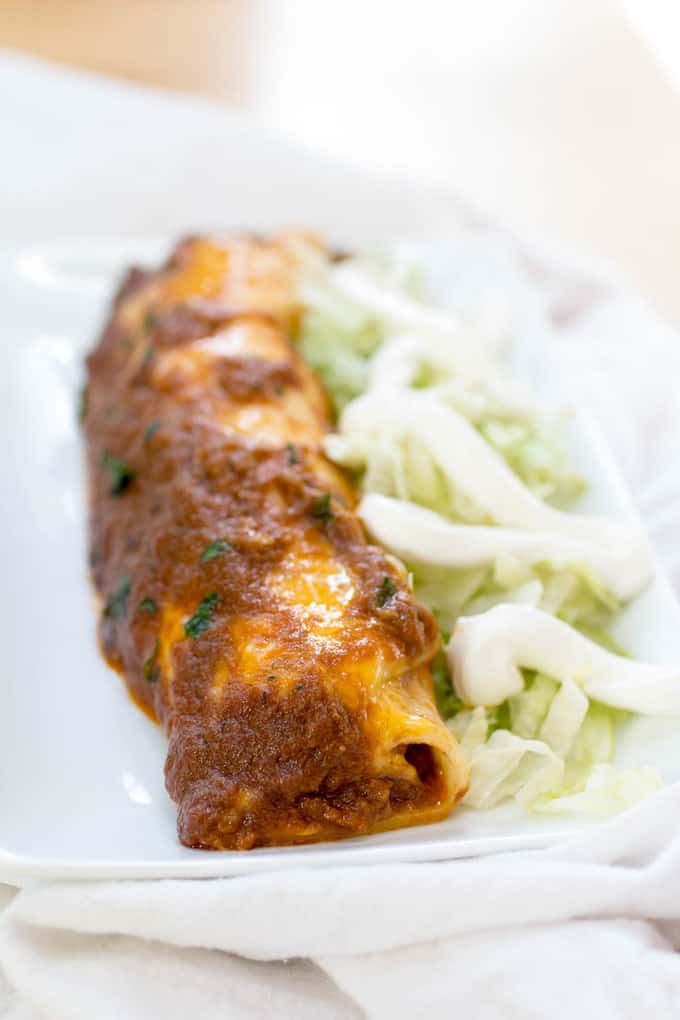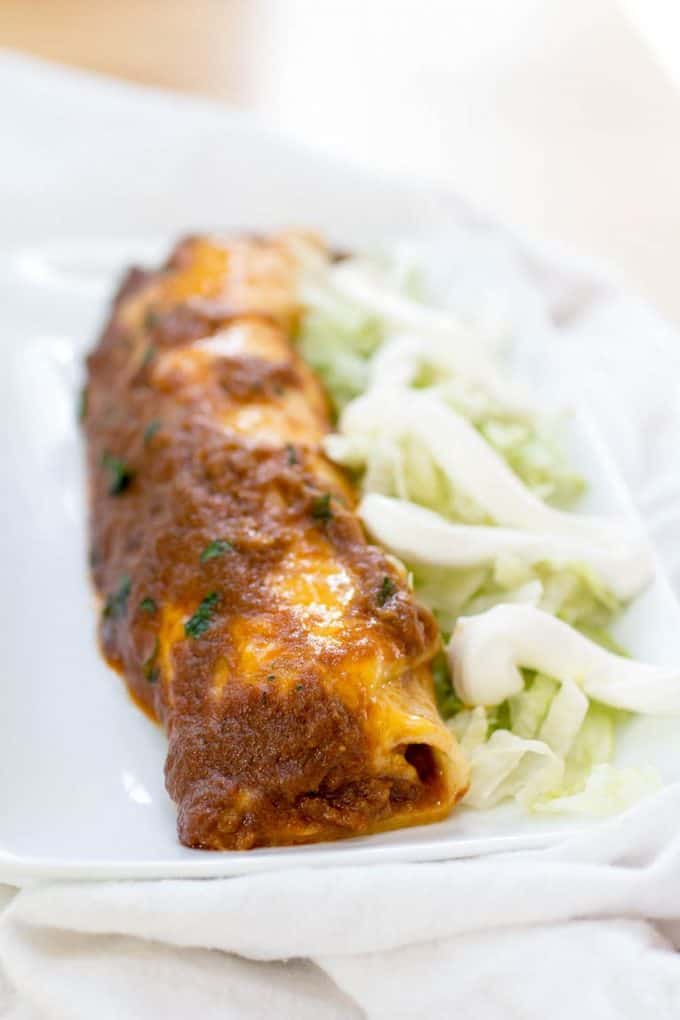 I love keeping the Gourmet Garden lightly dried cilantro around for anytime I'm making Mexican. I am obsessed with cilantro, but it never lasts long enough when I buy it fresh. The lightly dried cilantro lasts for weeks in the fridge, and it pops back like it is freshly chopped at the slightest hint of moisture.
It also comes in convenient stir-in paste too. I like to use that in sauces and soups or in the mix while I'm cooking.
What else can you use this awesome stuff in? I have a fantastic spicy one-pot Mexican rice, spicy carnitas, and a grilled chicken taco recipe that's begging to have this cilantro added to it.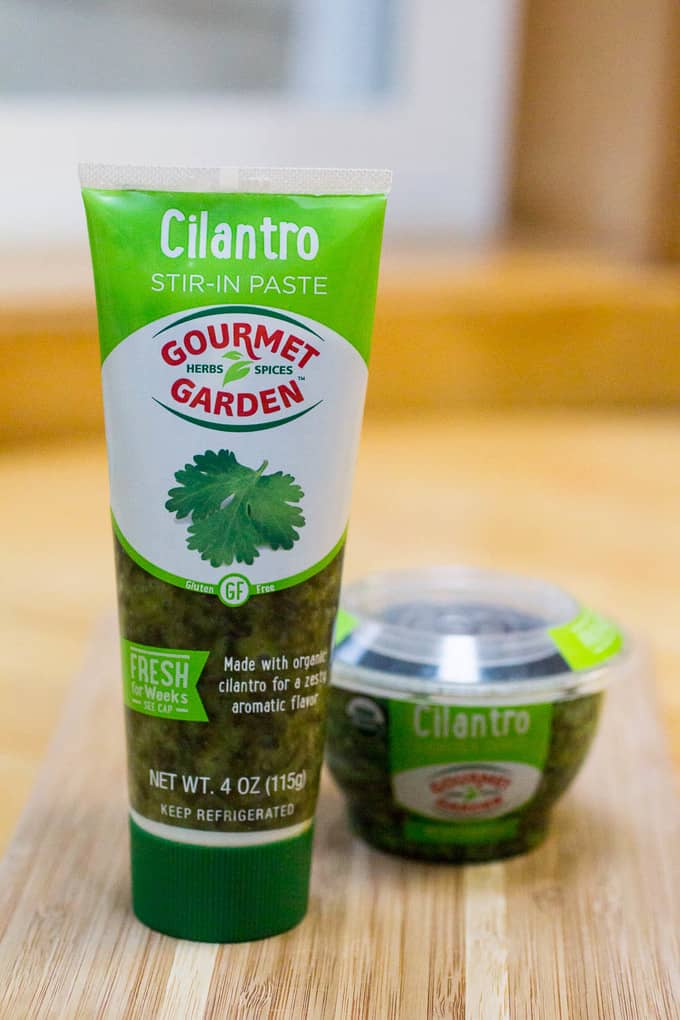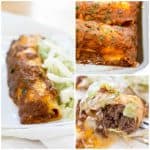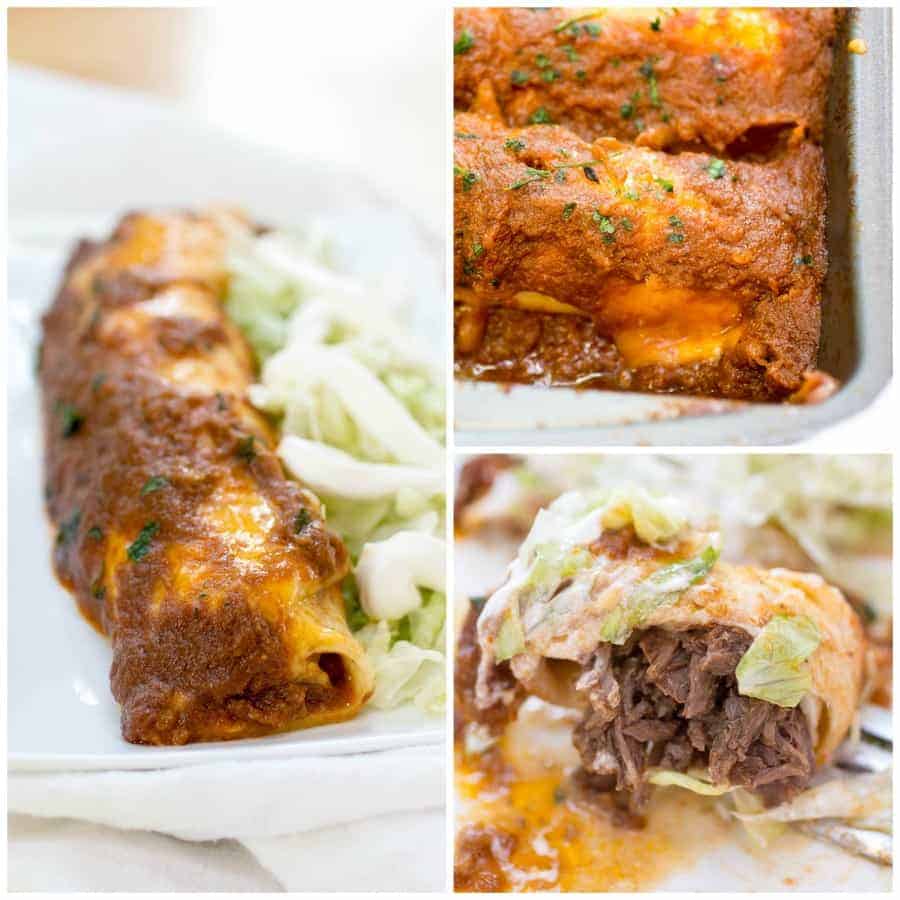 Smothered Shredded Beef Burritos
Ingredients
2

pounds

stew meat

seasoned with salt and pepper

2

tablespoons

vegetable or canola oil

1 - 7 3/4

oz

can Green El Pato Jalapeno Salsa

1

can

stewed tomatoes

1

cup

salsa

1

cup

water

1

teaspoon

Gourmet Garden Chunky Garlic

1

cup

diced onion

10

dried arbol peppers

3

cups

shredded cheddar cheese
Garnish
Shredded Lettuce

Sour Cream

Gourmet Garden Lightly Dried Cilantro
Instructions
Add oil to a pan and heat until almost smoking. Place seasoned meat into hot pan and sear briefly to brown on at least two sides of the meat.

Add the El Pato, stewed tomatoes, salsa, water, Gourmet Garden garlic, onion, and chile peppers. Pressure cook on high for 35 minutes, or slow cook on medium for 2-3 hours.

Once the beef is fork tender, remove it from the cooking liquid and transfer liquid (carefully!) to a blender. Blend until smooth.

Preheat oven to 350.

Add the cooking liquid back into your Instant Pot, or into a pot on the stove. Simmer on medium low heat until reduced by about 1/2.

Shred the beef with a fork, and roll into flour tortillas. Place enough cooking liquid onto the bottom of a 9x13 pan to lightly cover it. Place filled tortillas into pan, and top with cheddar cheese. Pour the sauce over the top of the cheese. You may not need it all depending on how much it reduced.

Bake at 350 for 20-25 minutes, or until the cheese is melted. Top with Gourmet Garden Lightly Dried Cilantro, and serve with lettuce and sour cream.
Hungry for more? Check out some of my friends' favorite Mexican recipes!
Mexican Street Corn Dip
Slow Cooker Mexican Beans
Mexican Lasagna
This post has been sponsored by Gourmet Garden. All opinions are my own. My website contains affiliate links. If you buy something after clicking these links I get a very small percentage at no additional cost to you. Thanks for helping to support Or Whatever You Do so I can continue to make great food and free content for you!