Homemade Milk Rolls are my very favorite kind of rolls to make. These are soft and rich and pillowy, but can stand up to your favorite sandwich or slide fillings too.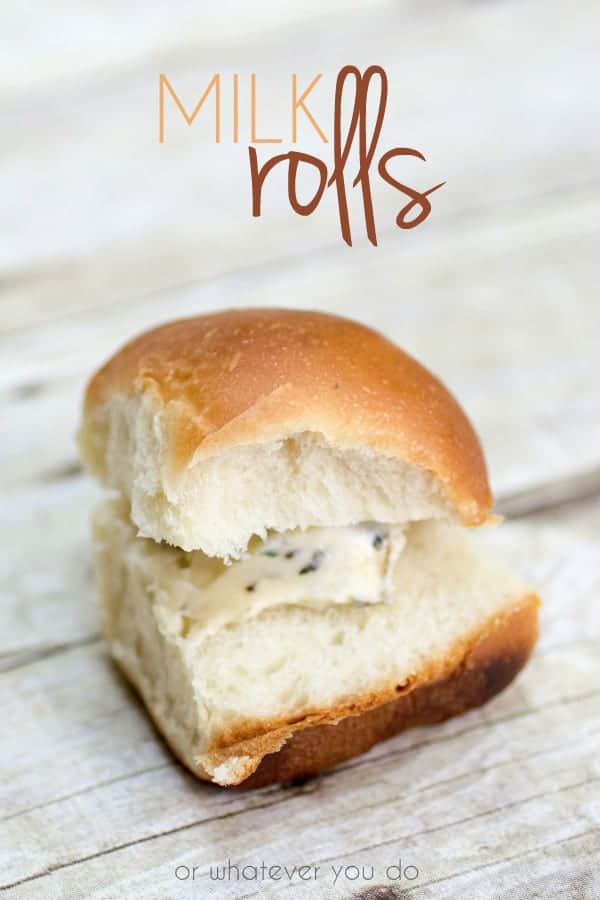 Homemade Milk Rolls
Christmas isn't Christmas without homemade bread, and this is my go-to special-occasion bread recipe that people just LOVE.
We always have a big vat of clam chowder made by my mother-in-law. If anyone tries to suggest NOT having clam chowder on Christmas eve, well you better just stop it because clam chowder is love. It is easy, and so delicious. Nothing like any of the canned variety you are used to, and way better than every restaurant version I've ever tasted, even out here in the Pacific Northwest.
On Christmas Day we always have prime rib. My favorite prime rib definitely comes off of the pellet grill. It is the ultimate cut of beef and one you need to try to believe.
If you like tenderloin, try my Traeger Beef Tenderloin for one of your special occasions because like WHOA.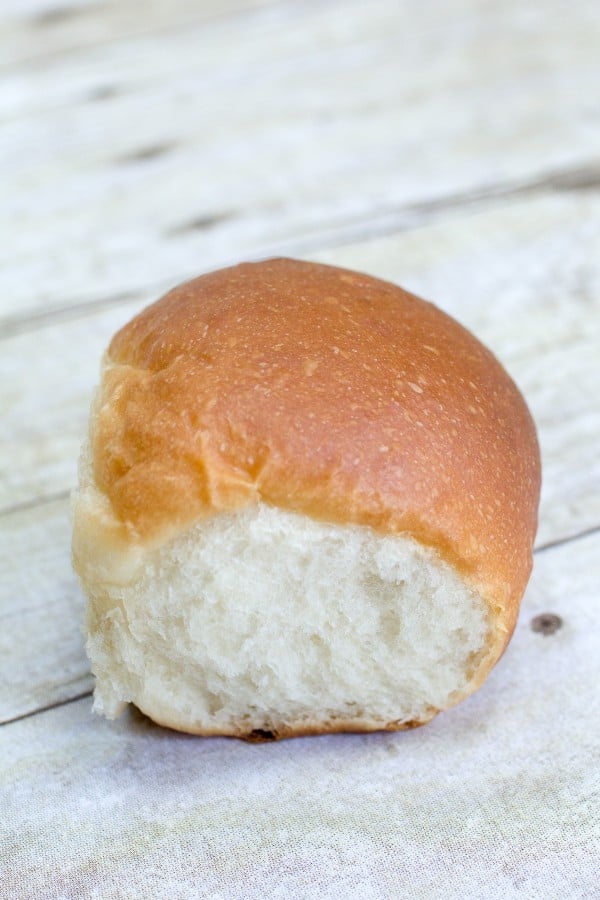 I've been working on these rolls for quite a while now, and I think I FINALLY got them dialed in. They are fluffy, soft, and full of amazing fresh-baked-bread flavor. I think I'm finally done tweaking.
---
Need recipes for my other breads? Here ya go!
Pretzel Rolls
Caramel Monkey Bread
Garlic Bread Sticks
---
My bread recipes always include my trusty stand mixer in the process because that's what I always use, but you could totally make these by hand. It would just take a LONG time. The key to making these rolls really really great is proper kneading, and if it takes 5-10 minutes on high in my mixer, it's going to take you about 35-40 minutes by hand to get to the same consistency.
It's doable, but not always practical.
If you are one of those people who seriously love cooking and baking but are holding out on the stand mixer, I can't recommend getting one more. You may think that you won't use it, but if you are anything like me, you totally will. I use my stand mixer several times a week, at minimum, and it makes tasks like this go from super time consuming to extra easy. </endmixerrant>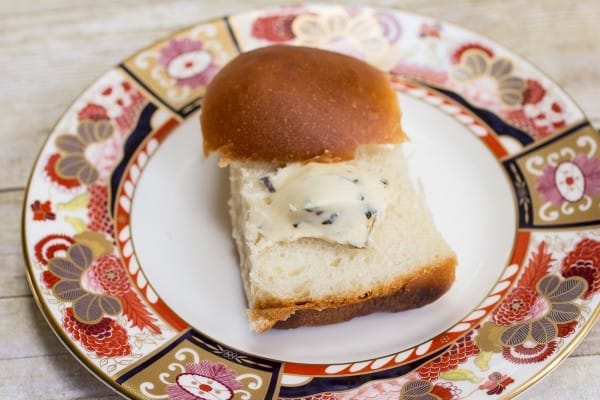 Another bread baking tip? Keep your yeast in the fridge, and if you buy in bulk like me…keep the excess in the freezer. This will prolong its life, and help prevent it from dying.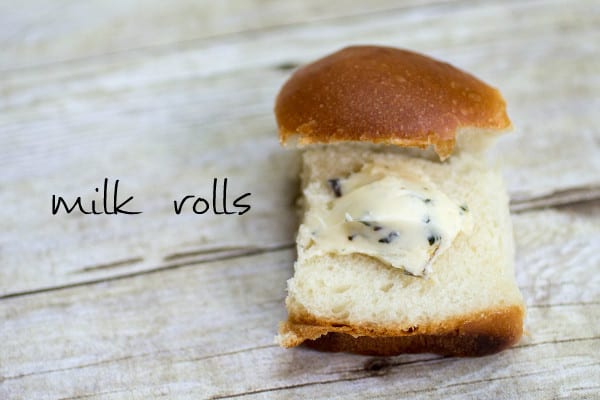 I made some herbed compound butter for spreading that was fantastic on these, but plain butter or jam works wonders too! This is also the recipe I use to make stuffed bread dough, and pizza poppers, which you'll see in an upcoming post.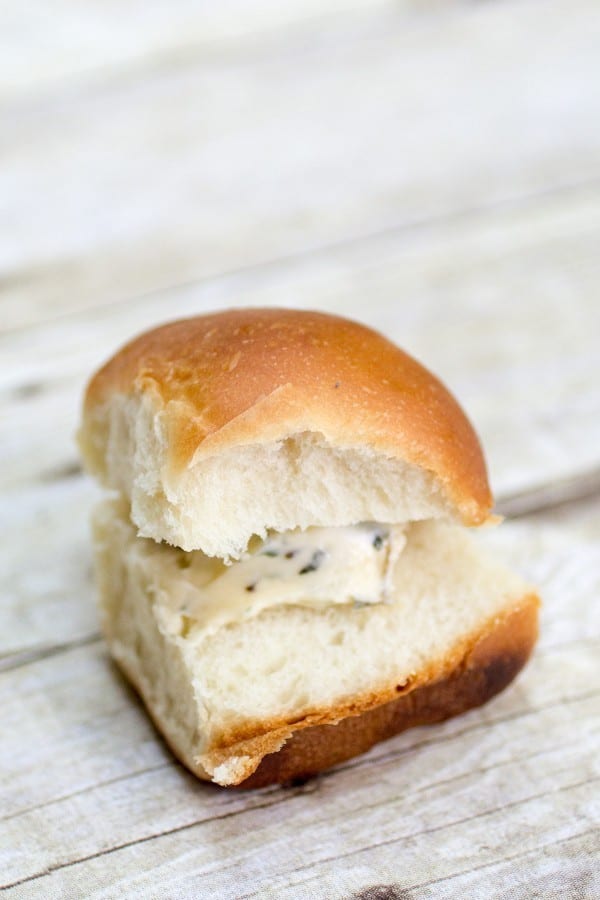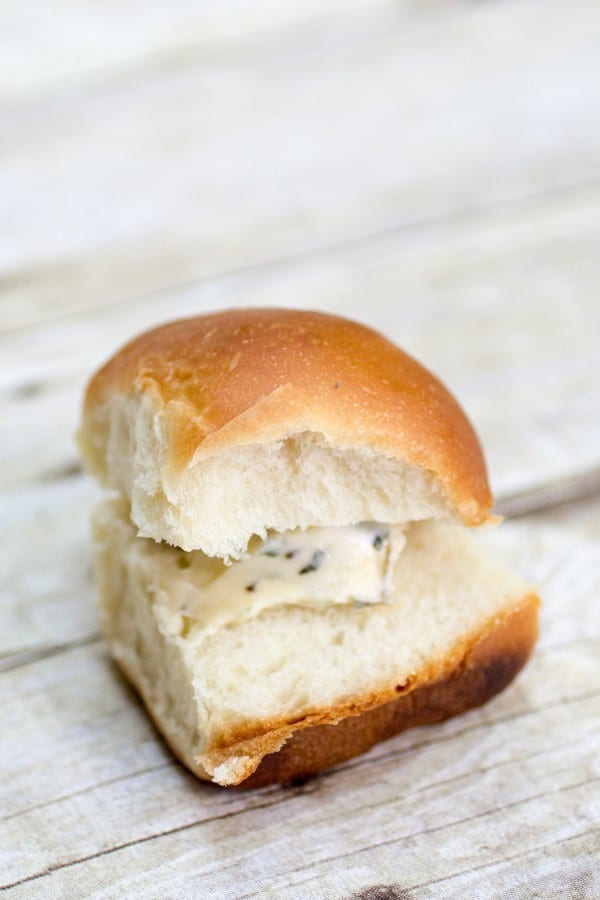 Want some more pretty awesome bread recipes? Or something to serve WITH these awesome milk rolls?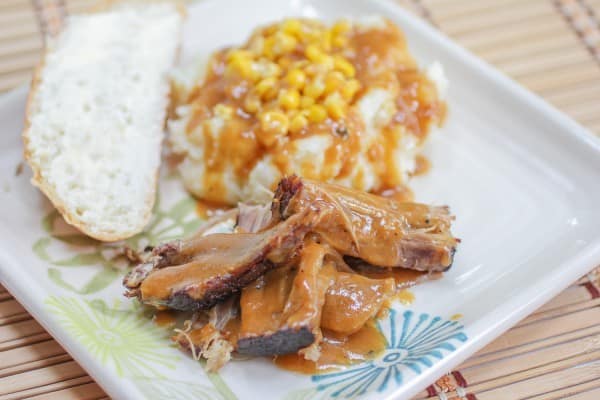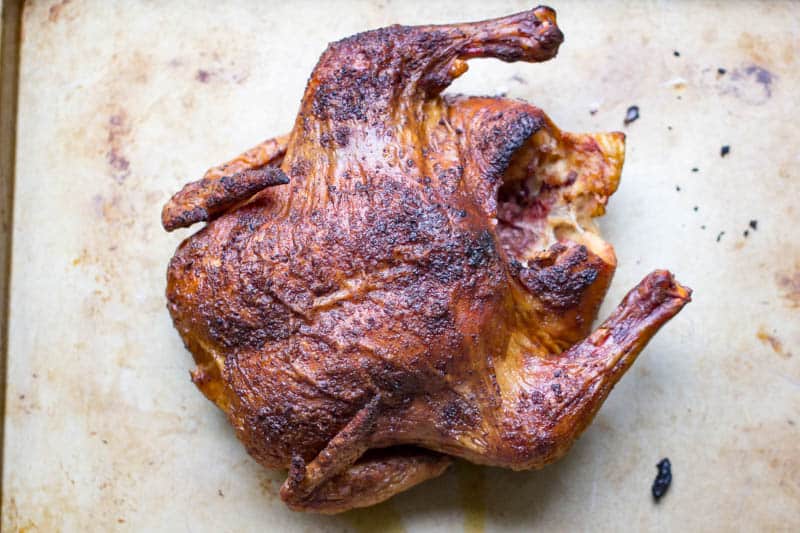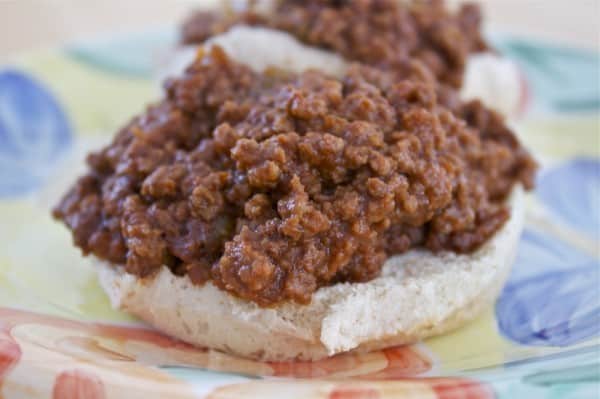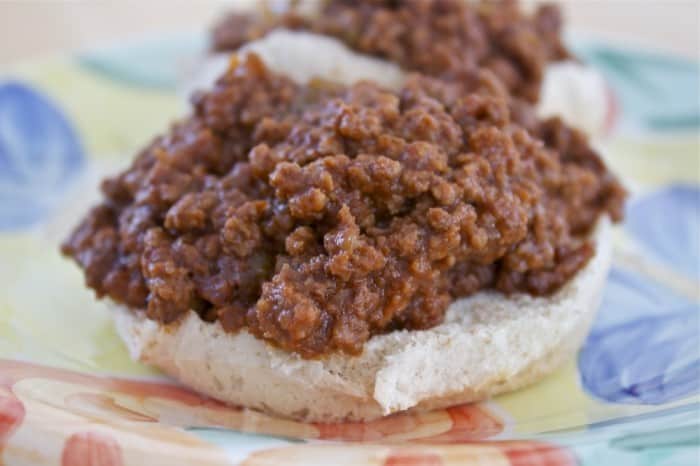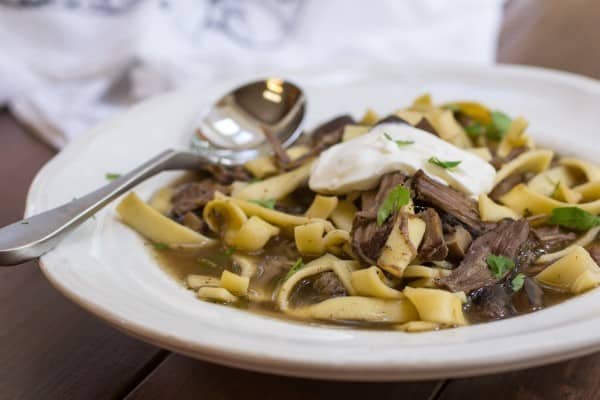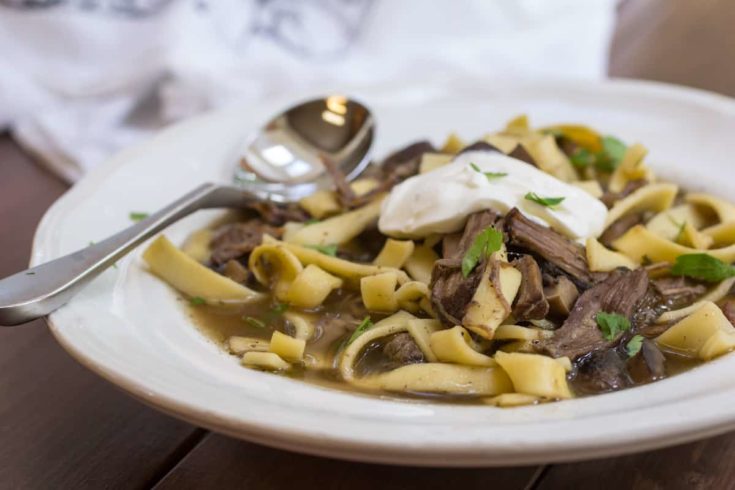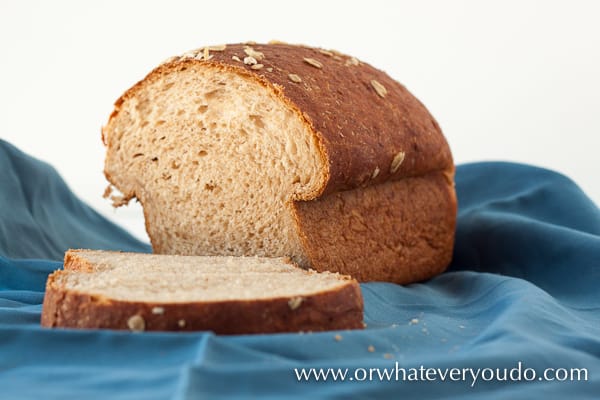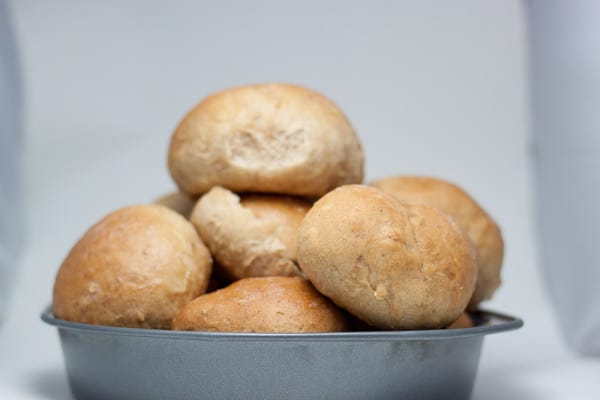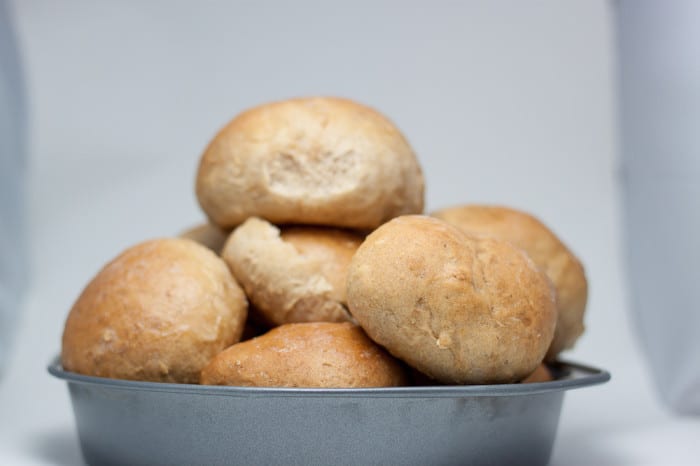 Yield: 24 servings
Milk Rolls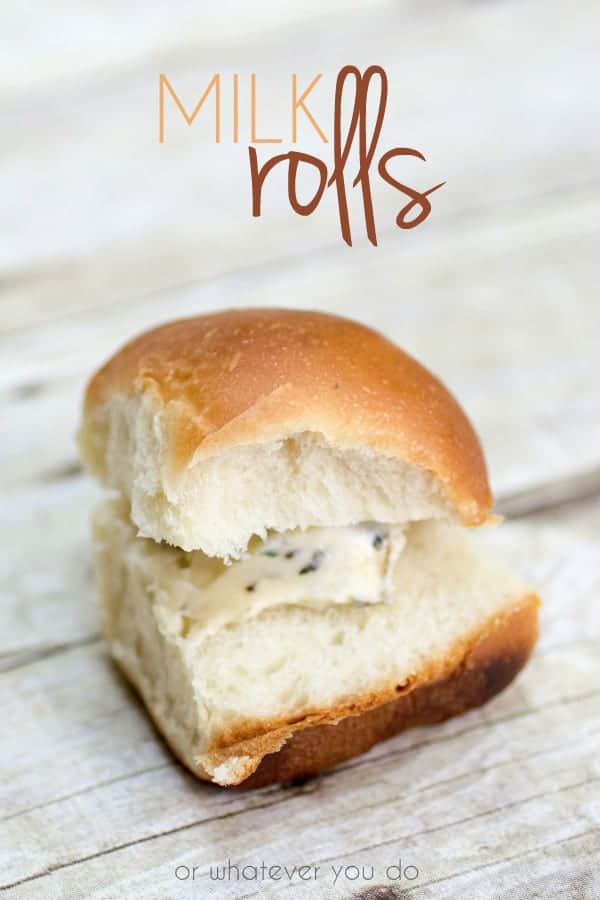 Tender, delicious, homemade rolls are made with milk instead of water to make them extra rich! You're going to love these!
Total Time
3 hours
5 minutes
Ingredients
4 cups milk
4 teaspoons yeast
1.5 tablespoon salt
3/4 cup sugar
1 1/4 cup oil
1/2 cup buttermilk powder
10 cups ish flour, APPROXIMATE AMOUNT
Instructions
Heat milk until luke warm in short bursts in the microwave. Combine milk, yeast, salt, sugar, and oil in your mixer with the dough hook attached. Mix until the yeast is evenly distributed into the milk mixture.
Mix together the buttermilk powder and flour. Start adding this to the milk while the mixer is running, and keep adding until dough has formed and is cleaning the sides of your mixer. (See notes for hand-kneading advice.)
Knead on medium or high speed in your mixer for 5-10 additional minutes after the flour is incorporated. The dough should be soft, and very stretchy, and lose a lot of the stickiness.
Put into an oiled bowl and cover with a towel. Let rise in a warm, draft-free place until doubled, about 1-2 hours. For best flavor, let rise in the fridge overnight.
Punch down the dough, and form into individual rolls. Smooth the tops by folding the bottom onto itself and pinching to seal. Place onto a large baking sheet that's been lightly sprayed with cooking spray or lined with parchment paper. Let rise until doubled, about 1-2 hours (depending on if you let rise in the fridge overnight or not!)
Bake at 350 until golden brown. Baking time will vary depending on roll spacing, how many pans you are baking at a time, and specific ovens. Watch carefully!
Rub tops of rolls with butter when they come out of the oven.
Notes
If you are kneading by hand, the dough will be slightly sticky. Keep adding small amounts of flour and knead until you can't knead anymore. For real - like 30 minutes. The dough should be soft and stretchy.
Nutrition Information:
Yield:
24
Serving Size:
1
Amount Per Serving:
Calories:

350
Total Fat:

13g
Saturated Fat:

1g
Trans Fat:

0g
Unsaturated Fat:

11g
Cholesterol:

5mg
Sodium:

432mg
Carbohydrates:

50g
Fiber:

2g
Sugar:

8g
Protein:

8g
Nutrition data provided here is only an estimate. If you are tracking these things for medical purposes please consult an outside, trusted source. Thanks!