You are going to love this easy pretzel rolls recipe! The perfect base for your favorite sandwich, or eat them all on their own.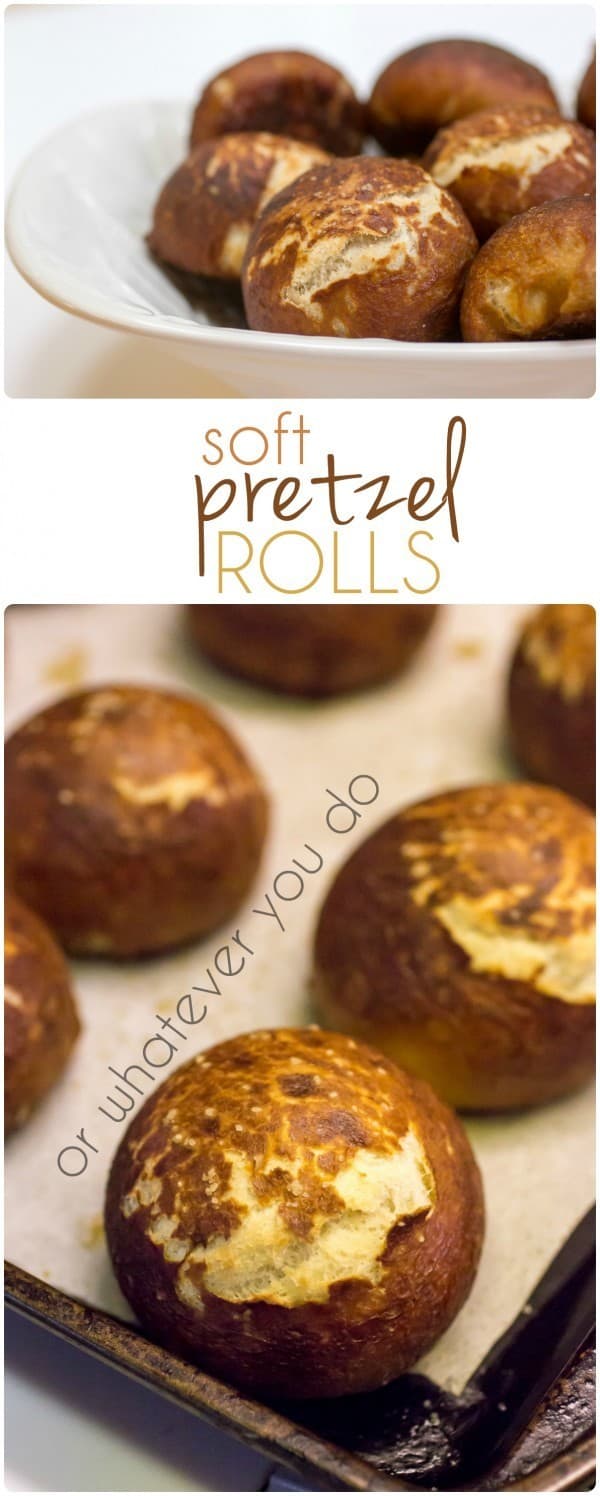 Pretzel Rolls Recipe
I have been seeing a lot of soft pretzels floating around Pinterest lately, and every time someone posts one I think,
"WHY have I never made pretzels before?" Well, seeing how insanely expensive these little nuggets are at Costco kick started me into baking time, and this was the delicious result.
Start by making a simple soft bread dough. It's probably very close to the same recipe you use for regular buns, but the next step is much different. Let your dough rise until doubled, and then proceed.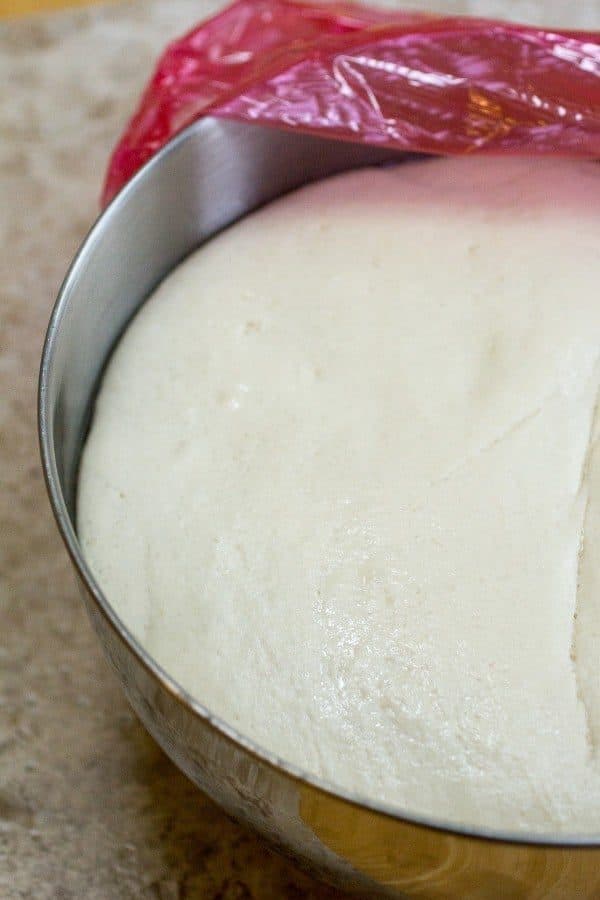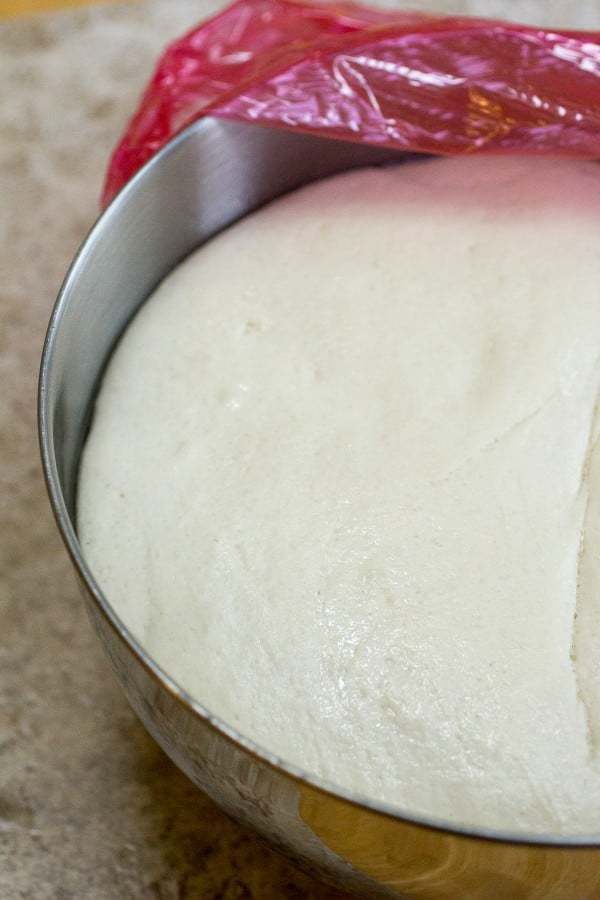 Stir together 10 cups of water with 2/3 cup of baking soda. Bring the water to a boil. Form the dough into small 1 1/2 inch balls, and make sure the edges are smooth by stretching the dough over onto itself and sealing the bottom.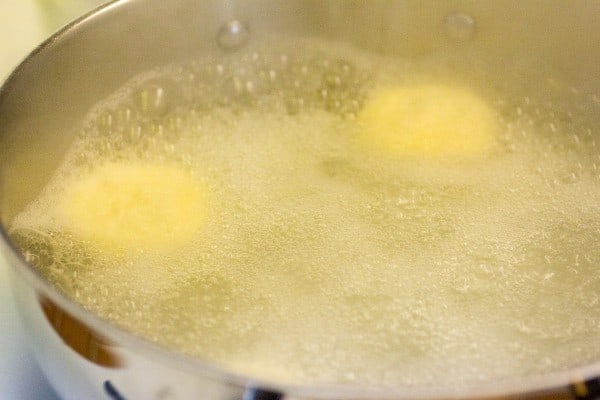 Leave in the water for 30 seconds, and then remove to a parchment lined baking sheet.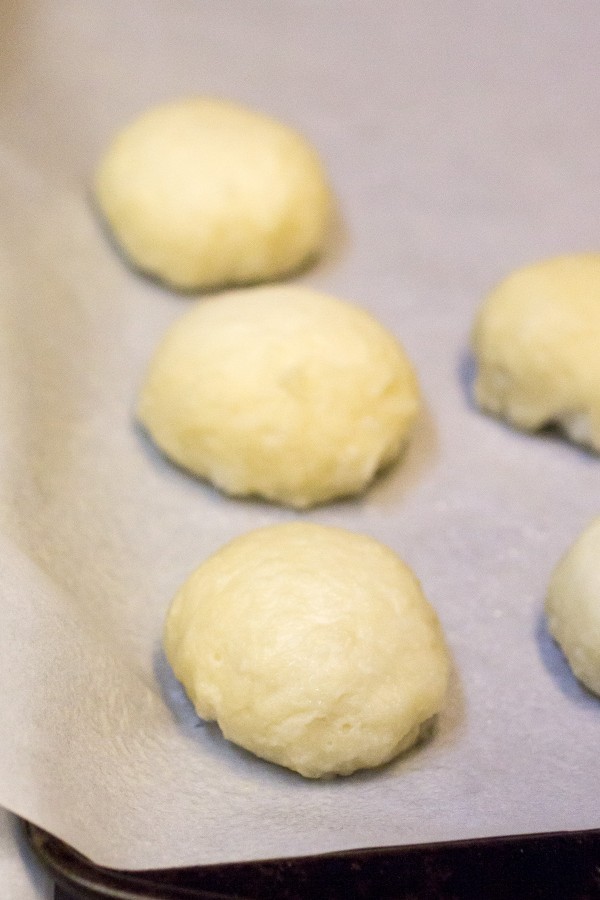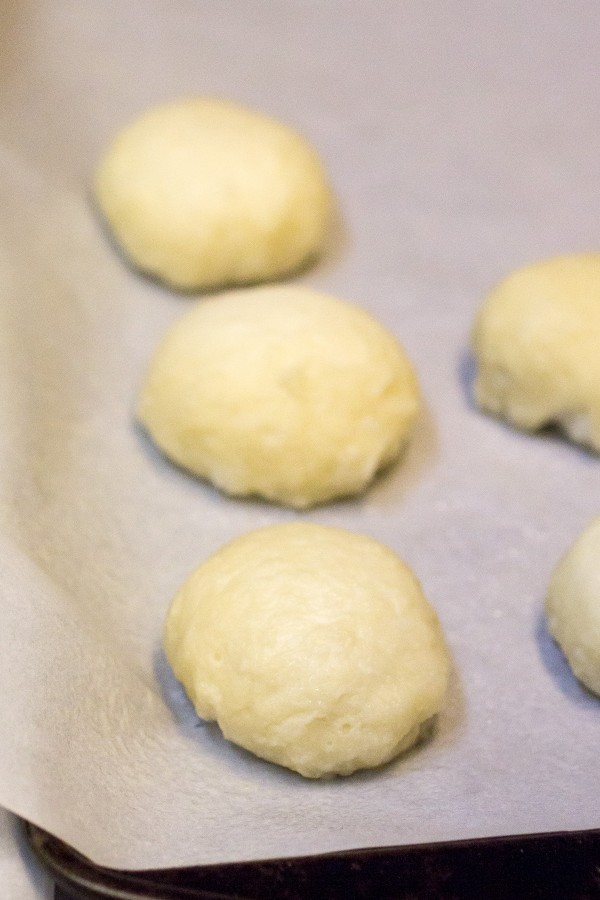 Gently brush the tops with the egg yolk/water mixture, and sprinkle lightly with kosher salt. Bake the rolls at 375 until dark brown.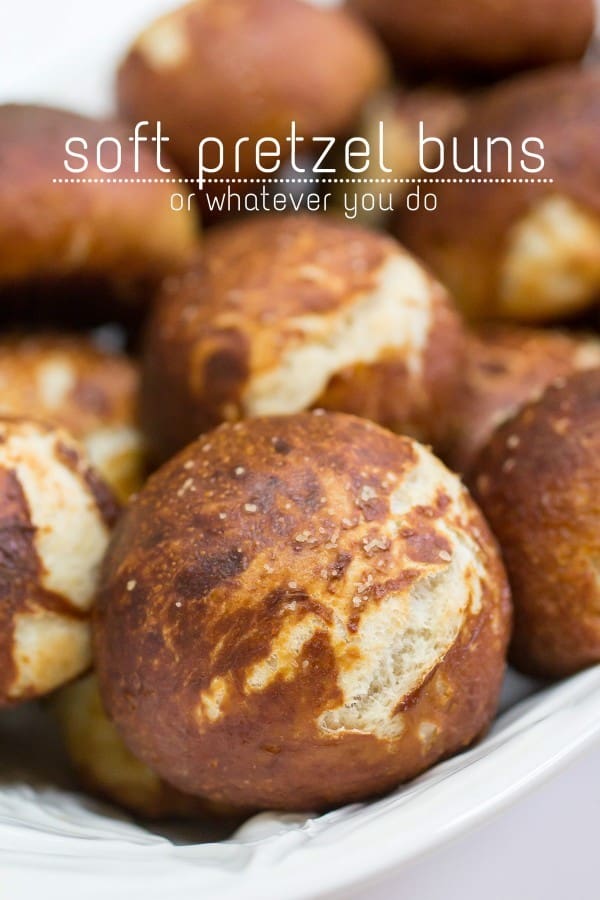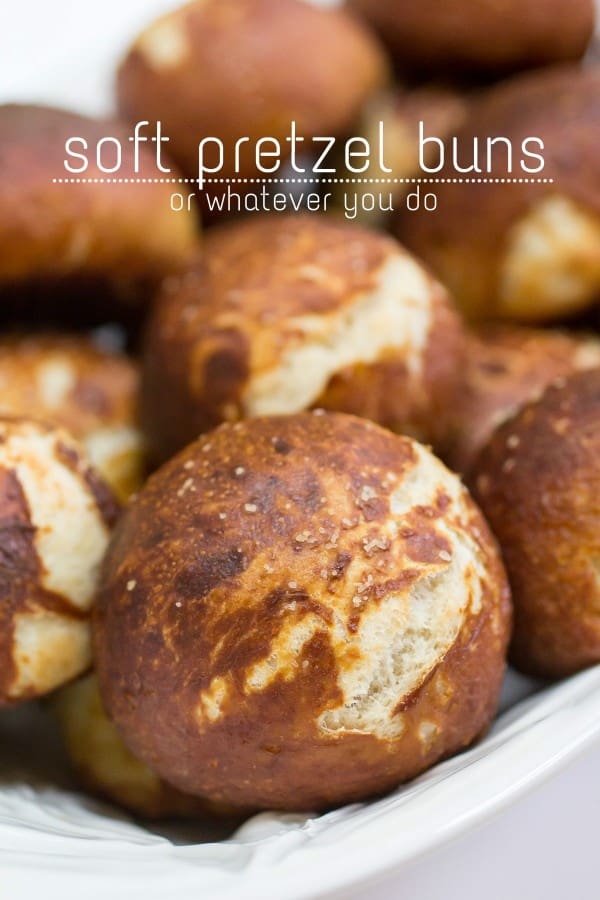 These rolls are so versatile. Pulled pork sandwiches. Hamburgers. Breakfast sandwiches. How will you use them?
I really couldn't believe how simple these were. I had no idea that the baking soda bath was how pretzels got that distinct chewy texture and amazing color on them. So cool!
---
Need recipes for my other breads? Here ya go!
Milk Rolls
Caramel Monkey Bread
Garlic Bread Sticks
Honey Wheat Oatmeal Rolls
---
That kind of thing happens to me all the time. Did you have any realizations about how things were made as an adult? It is so fun learning how things work and how to make them yourself. I love deconstructing dishes and figuring out how to make my own homemade version of them. It is one of my favorite things about cooking in general, and more specifically about having this awesome venue to share my findings with you all.
Yield: 24 rolls
Pretzel Rolls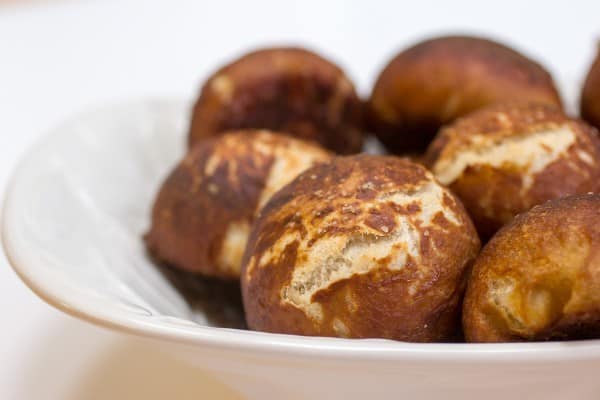 Delicious homemade pretzel rolls can be made at home! These are delicious!
Prep Time
1 hour
30 minutes
Total Time
1 hour
44 minutes
Ingredients
2 cups water, warm
2 teaspoons yeast
2 teaspoons salt
2 tablespoons sugar
1/8 cup canola oil
5-6 cups bread flour
2/3 cup baking soda
10 cups water
1 egg yolk
2 tablespoons water
1 tablespoon kosher salt
Instructions
Combine water, yeast, salt, and sugar. Mix until combined, and let sit for 10 minutes to proof. Yeast mixture should be bubbly at the end of 10 minutes. If it isn't, start over again with new yeast.
Add 4 cups flour, oil and flour to the mixture and knead until a soft dough forms. Continue adding flour bit by bit until the sides of your mixer are clean. Dough will be pretty sticky still.
Remove dough to an oiled bowl, cover, and let proof for one hour.
Pinch off small balls of dough and form into smooth uniform dough balls. Place on lightly floured surface.
Line two large baking sheets with parchment, and spray with cooking spray.
Mix 10 cups of water and 2/3 cup baking soda to a boil, and cook dough balls for 30 seconds.
Remove to parchment lined baking sheets, brush dough balls with egg wash, and sprinkle lightly with kosher salt.
Bake for 12-14 minutes or until dark brown.
Recommended Products
As an Amazon Associate and member of other affiliate programs, I earn from qualifying purchases.
Nutrition Information:
Yield:
36
Serving Size:
1
Amount Per Serving:
Calories:

424
Total Fat:

3g
Saturated Fat:

0g
Trans Fat:

0g
Unsaturated Fat:

2g
Cholesterol:

5mg
Sodium:

1424mg
Carbohydrates:

84g
Fiber:

3g
Sugar:

1g
Protein:

14g